FOR TODAY, August 16th, 2016
Outside ny window ...
Its shaping up to be a fine day. I am loving the cooler mornings and nights, but warm days. That is the kind of weather that I can quite happily live with.
I am thinking ...
Perhaps we will get to go on a day out and about today. That would be nice.
In the Kitchen ...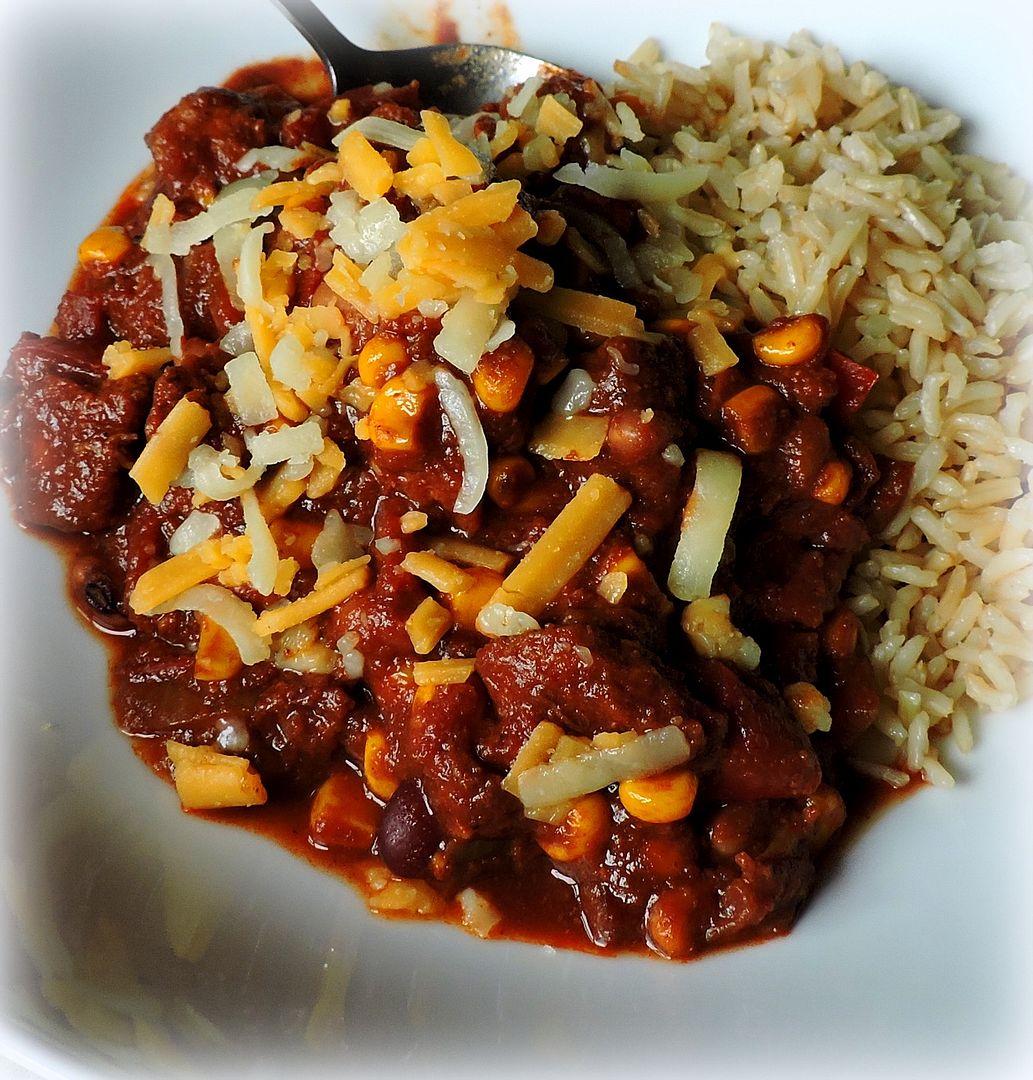 Chunky Beef Chilli.
This is a healthier version of chili. I enjoyed it all but the corn. That I left behind. You can cook it on top of the stove or in the slow cooker.
On my "To Cook" list ...
Baked Blueberry Fritter Bites. These look fabulous. Found on
The Baker Mama
.
The wheels are turning here.
I am creating ...
A collection of crochet baby owls. From
the Whoot
.
Pretty paper birds. A complete Tutorial. Found on
Thistlewood Farms.
Joyful Bird Tutorial.
Crochet Santas for Christmas (its never too early) from
Knitted Patterns
. It's free.
Personalized Scrabble Tile Ornaments. I couldn't find a source but they look fairly easy to do. I wonder where you could buy the scrabble tiles?
Recyled Spoon Wind Chimes . . . from
Let It Shine.
I am reading ...
The Sister,
by Louise Jensen
Grace hasn't been the same since the death of her best friend Charlie. She is haunted by Charlie's last words, and in a bid for answers, opens an old memory box of Charlie's. It soon becomes clear there was a lot she didn't know about her best friend.
When Grace starts a campaign to find Charlie's father, Anna, a girl claiming to be Charlie's sister steps forward. For Grace, finding Anna is like finding a new family, and soon Anna has made herself very comfortable in Grace and boyfriend Dan's home.
But something isn't right. Things disappear, Dan's acting strangely and Grace is sure that someone is following her. Is it all in Grace's mind? Or as she gets closer to discovering the truth about both Charlie and Anna, is Grace in terrible danger?
This is a page turner!
I am looking forward to ...
Apparently we have another Apostle coming to speak to the Mission in October. Looking forward to that! I wonder which one it will be!
I am learning to ...
Trying out calligraphy. So far so good. I hope I can stick with it. It is good to learn new skills.
Dreaming about ...
Misty mornings . . .
Sleepy Hedgehogs . . . .
New Sheds . . . I could live in that.
Thatched roof cottages . . .
A kitchen garden to write home about . . .
A favourite quote for the day ...
(¯`v´¯) `*.¸.*´Ƹ̵̡Ӝ̵̨̄Ʒ ¸.
•´¸.•~♥♥♥~•.~ ღϠ₡ღ¸.
✻´´¯`✻.¸¸.Ƹ̴Ӂ̴Ʒ. ( ¸. ❀⁀ ⋱‿✿"` * .¸.*
✻ღϠ₡ ღ¸.✻´´¯`✻.¸¸.Ƹ̴Ӂ̴Ʒ..
To know someone deeply
is like hearing the moon through the ocean
or having a hawk, lay bright leaves at your feet.
It seems impossible, even while it happens . . .
It is a real blessing to have someone I love to share my life with. I try never to take it for granted.
Makes me smile ...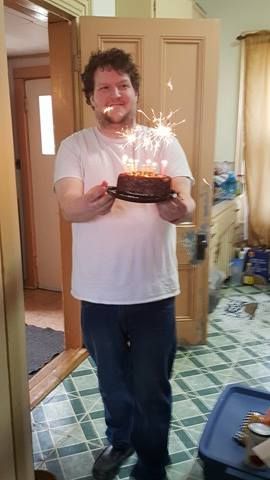 He's a good father. All of my children are good parents. Seeing your children bringing up their own children and doing it well makes a parent really happy. It makes this mama happy at any rate!
One of my favourite things ...
Bacon . . . need I say more?
Corners of my kingdom ...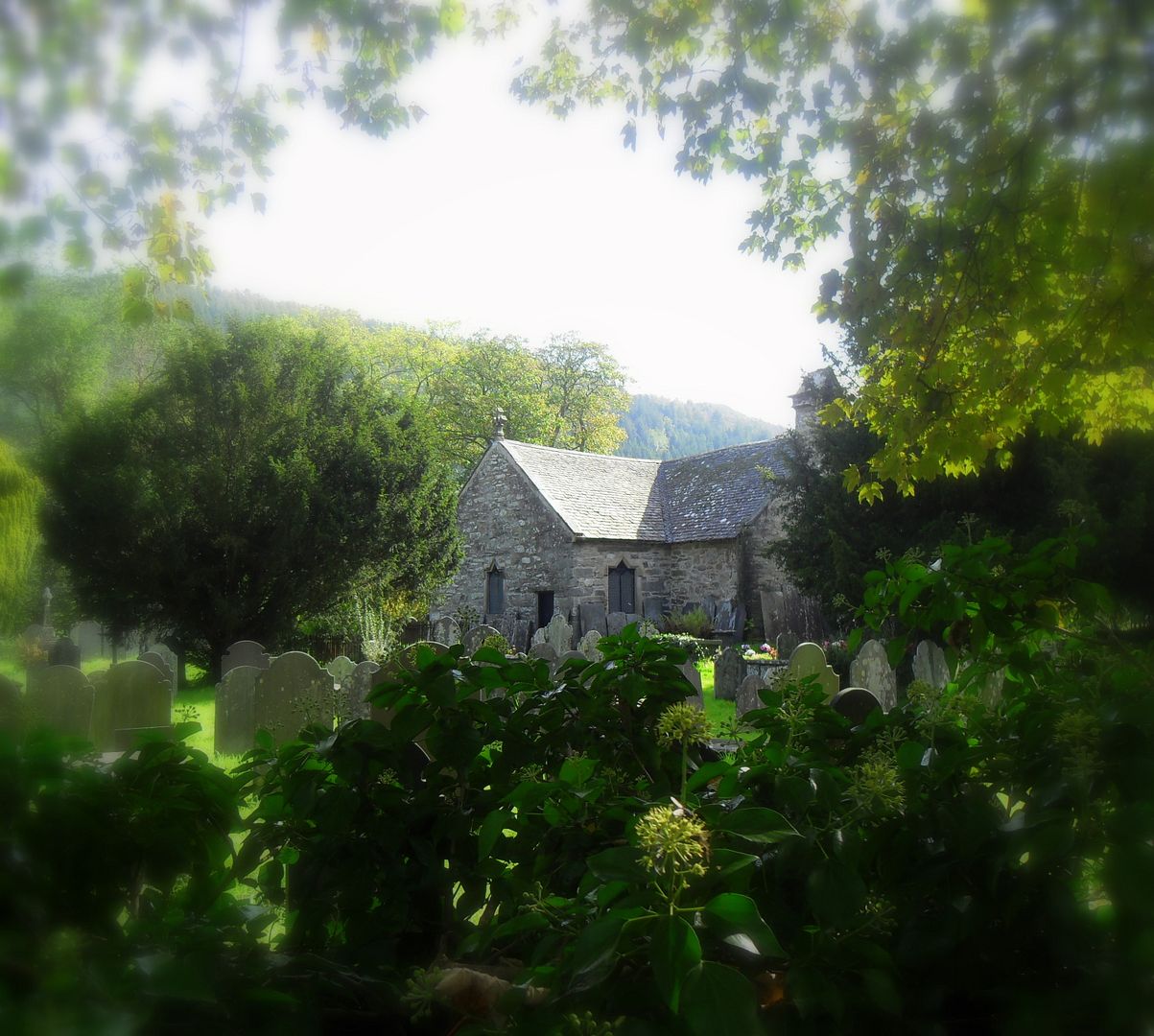 A photo I took at Betws-y-coed in Wales a few years back. The name means "Little Chapel in the Woods." This is a picture of the chapel. We had a brilliant day out there.
And that's my daybook for this week!
⋱ ⋮ ⋰
⋯ ◯ ⋯ Take time to enjoy the small *´¯`.¸¸.☆
⋰ ⋮ ⋱ blessings in life.*´¯`.¸¸.☆
✿¸.•*¨`*•..¸✿ ✿¸.•*¨`*•..¸✿ ✿¸.•*¨`*•..¸✿
╬♥═╬╬═♥=╬╬═♥╬╬═♥╬╬═♥=╬╬♥═╬
░░░░░░░░░░░░░ ░░░░░░░░░░░░░
Wherever you go and whatever you do, I hope there's a great day ahead of you! Don't forget!
═══════════ ღೋƸ̵̡Ӝ̵̨̄Ʒღೋ ═══════════ ⊰✿░G░O░D⊰✿⊰L░O░V░E░S⊰✿⊰░Y░O░U░⊰✿
═══════════ ღೋƸ̵̡Ӝ̵̨̄Ʒღೋ ═══════════
And I do too!!