"The world is fairly studded and strewn with pennies cast broadside from a generous hand. But who gets excited by a mere penny?...It is dire poverty indeed when a man is so malnourished and fatigued that he won't stoop to pick up a penny. But if you cultivate a healthy poverty and simplicity, so that finding a penny will literally make your day, then, since the world is in fact planted with pennies, you have with your poverty bought a lifetime of days. It is that simple. what you see is what you get." ~Anne Dillard
A few of the small and wonderful things which bring untold joy into my life. It's the small things in life which truly mean the most. Simple abundance . . . it's the best.
Thanks to DVD's Sunday night is still Downton Abby night. We find ourselves watching these and our Call the Midwife DVD's over and over again. We never seem to tire of them. Even when we know what is coming next. Well done is well done, and it never ever goes out of style.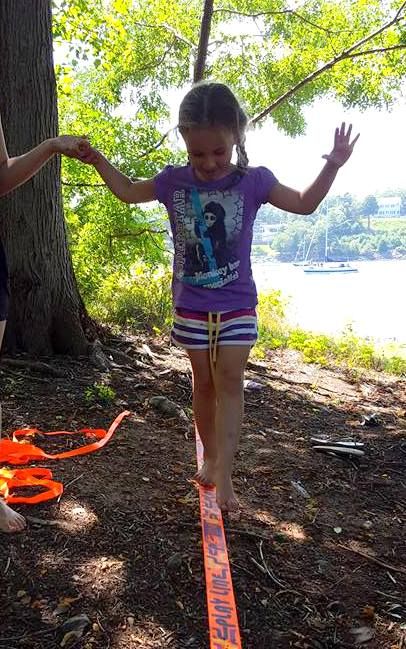 My daughter posted a video and a photograph of Maryn doing "Slacklining" on FB. Slacklining is the activity or sport of balancing on a rope or strip of webbing that is fixed high above the ground but not stretched so as to be taut. People do it over Cheddar Gorge, or so I have been told. This line is only a few feet off the ground. The video was so much fun to watch and I got to hear her giggle with joy on it. That did this grandmother's heart so much good. Last weekend it was a video of her riding her bicycle. My little granddaughter is growing up so fast. She will be starting school in another week or so . . . yet another milestone reached.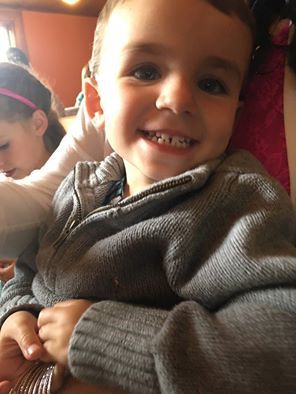 Love all my grandbabies . . . Cameron . . .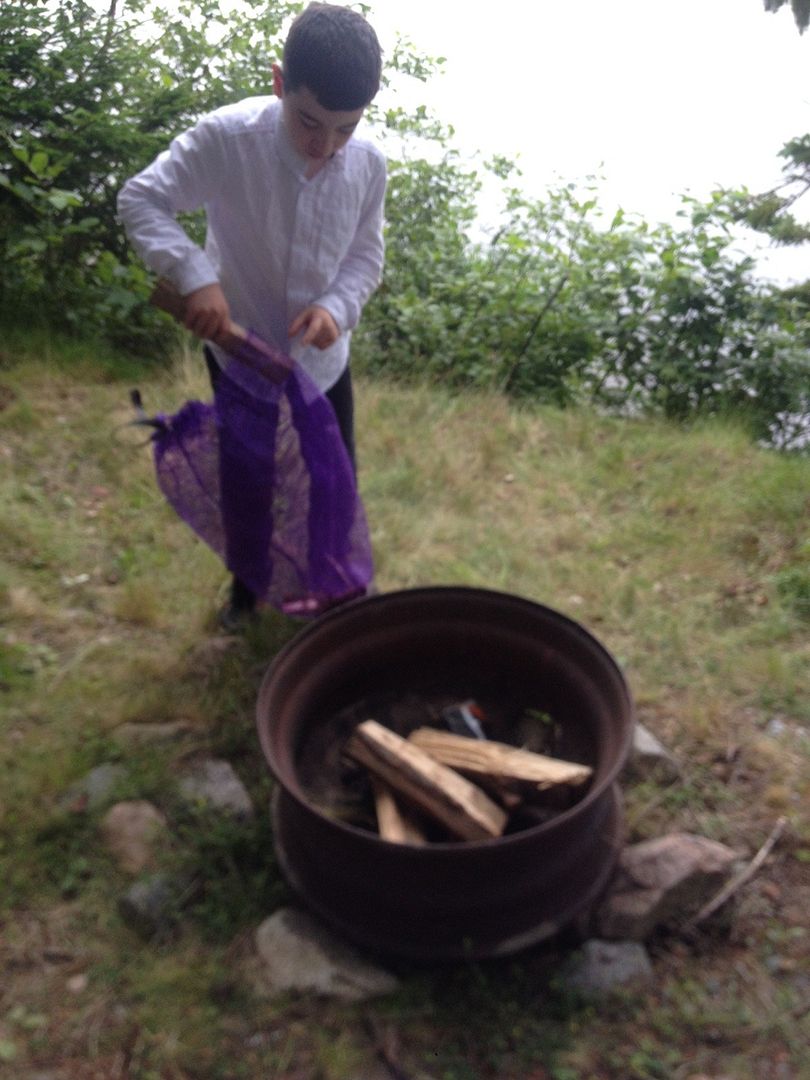 Gabe . . .
Luke . . .
My three "j's" . . . Josh, Jon and Jakey . . .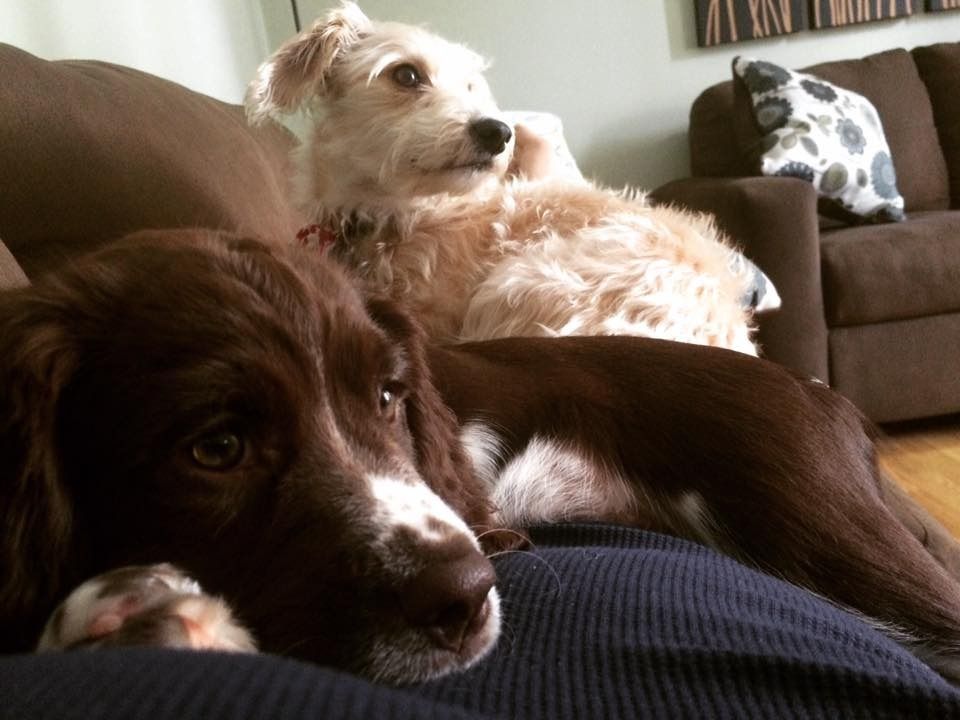 Lucy and Baxter . . .
I don't think anything ever prepares you for feeling the love that you feel for your grand babies . . . .it is unique and out of this world. I hate that I live so far away from them all. My heart longs to have sleepovers and to bake cookies with them, to read them stories and to laugh with them, to cuddle them and to get sticky kisses. Thankfully through the wonders of the www I do get to talk to some of them on occasion and we laugh about things like sticky pancake toes . . . but I do miss out on all the cuddles and special moments between a nan and her grandchildren that can only happen in person.
Mustn't dwell on these things I know. Instead must focus on the blessings of what I do have.
The blessing of instant communication. I don't have to wait for months or years for letters to arrive. And through the magic of the Internet I can actually speak with them face to face, not over the telephone, or not at all. How the pioneers ever did it I will never know. Things are so much easier these days in that way. We are spoiled and we don't even know it.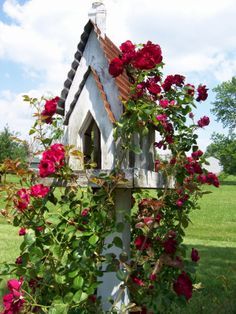 The luxury of always having lived in an environment which is free from real fear . . . free from the terrors of war, famine and hunger and pestilence . . . access to basic free education, free and excellent health care . . . freedom of speech and religion . . . to have never ever known what it is to live without any of these things which we all take so very much for granted.
The luxury of being able to give something back, however small.
Gratitude. Feeling gratitude.
The luxury of having been born "white." To never know the sting of prejudice, never to be held back because of the colour of your skin, or your race, or your religion or background.
I am a child of priviledge. No, I may not be rich in the things of this world. But I am rich in the things which truly count and things which cannot be measured by the human eye, but only by the heart.
And once again grateful for the gratitude and in knowing these things, in recognising how very blessed I am and have always been.
To be loved by many. To be able to love in return.
Being able to look at life and my world with the perspective of abundance, instead of pessimism and loss.
Knowing the value of a new pair of shoes . . . and feeling appreciation for them. I am grateful that I only have 3 pairs, for that is three more pairs than many in this world have.
Being able to see a field full of wishes instead of a field full of weeds . . .
The blessing of being able to grow old, for there are many who do not get this gift . . .
My cup does runneth over. God is good.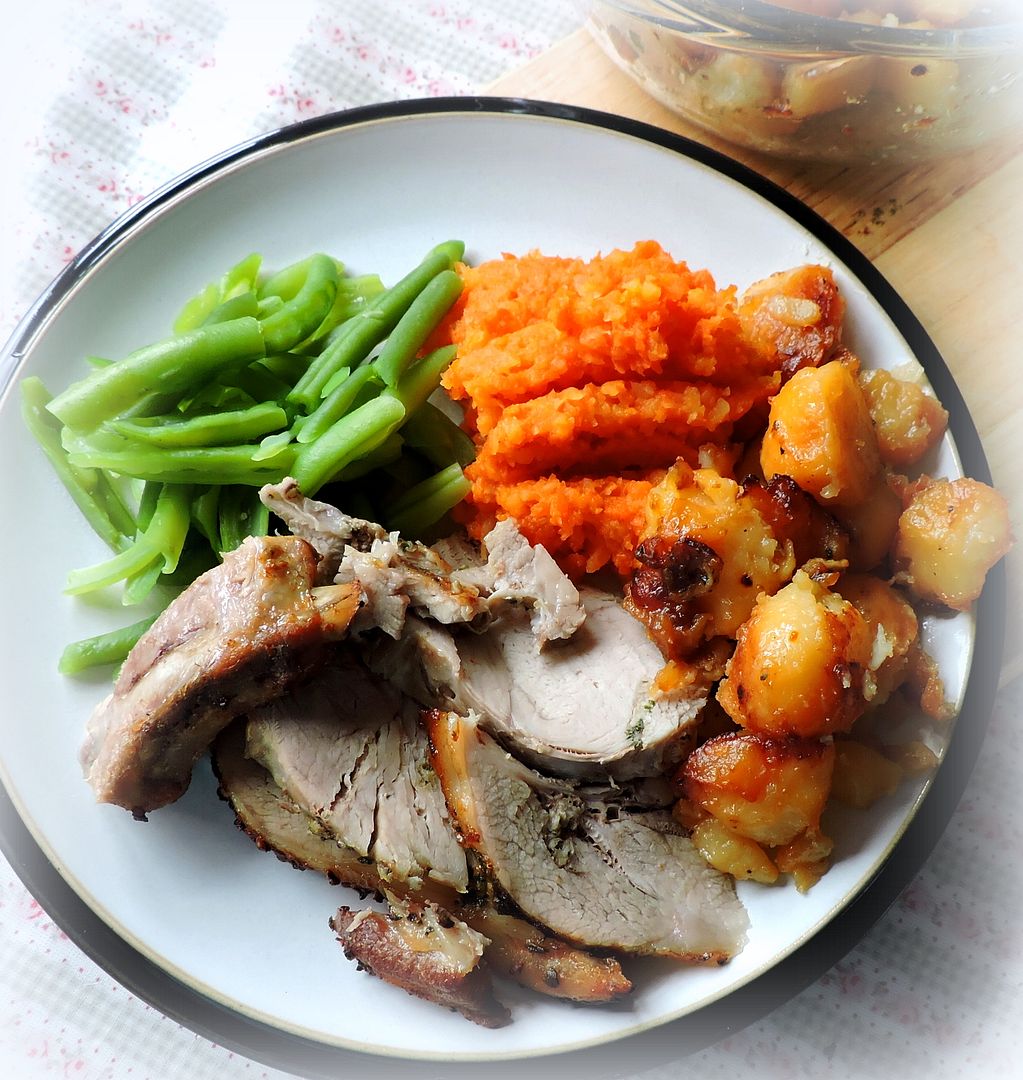 Cooking in The English Kitchen today . . .
Roasted Pork with Sage and Potatoes
. This was so delicious, I can't tell you.
I wish for you a week filled with abundance. Please know that . . .
═══════════ ღೋƸ̵̡Ӝ̵̨̄Ʒღೋ ═══════════ ⊰✿░G░O░D⊰✿⊰L░O░V░E░S⊰✿⊰░Y░O░U░⊰✿
═══════════ ღೋƸ̵̡Ӝ̵̨̄Ʒღೋ ═══════════
And I do too!