FOR TODAY, August 2, 2016
Outside my window ...
It's very overcast and quite cool. We haven't really had much of a summer so far . . . not that I am complaining but, it feels more like October.
I am thinking ...
Please . . . it always seems to me that once August hits, the rest of the year seems to evaporate . . . before we know it the dreaded "C" word will be upon us!
In the kitchen ...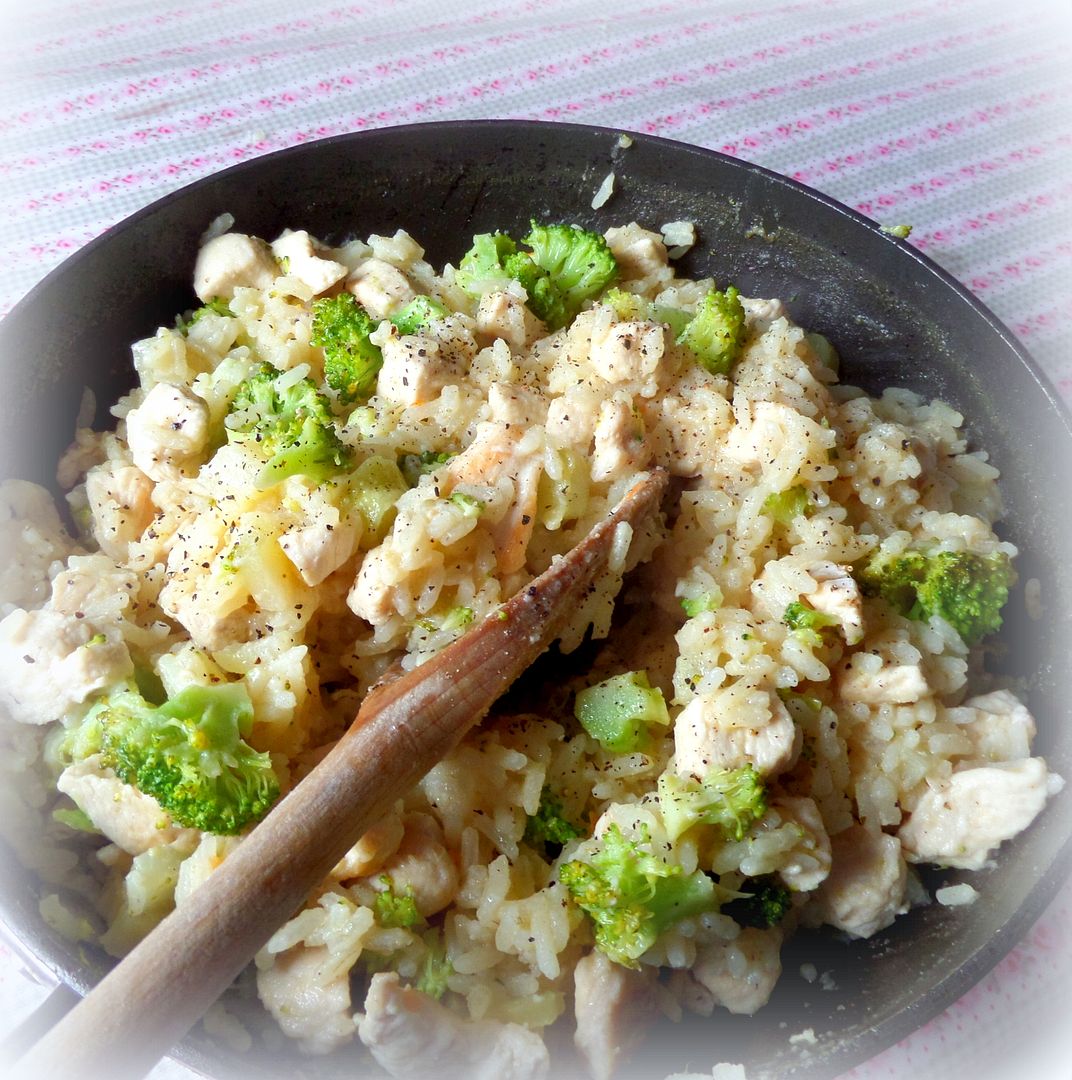 Curried Chicken and Broccoli Rice
. It may not look like much, but its delicious!
On my "To Cook" list ...
From
Traveller's Lunchbox
. . . Lemon Almond Torta. Lemon and almonds . . . mmmmmm . . .
I am creating ...
(If you click on it, you can see it larger.) I just finished this yesterday. "In The Pumpkin Patch."
What a totally unique way to hang up your ironing board. I would never have thought of using two coat hooks. From
Over the Big Moon
.
The Artful Paren
t, Leaf printing on fabric. A complete tutorial.
Red Ted Art.
A little acorn tea set. How utterly sweet.
Acorn Bells . . . This Cosy Life.
Now I am acorn hunting . . . so cute! A complete tutorial and a sweet blog.
Pumpkin Tutorial. From
My Desert Cottage
. You should see the finished ones . . . beautiful.
I just had to show you . . .
I am reading ...
The Other Child
, by Lucy Atkins.
Thirty-nine-year-old British photographer and single mom Tess has a good life that revolves around her nine-year-old son Joe and her thriving career. Things look even better when she meets Greg, a charismatic American pediatric heart surgeon, on a photo shoot. The two of them are instantly attracted to each other, and it isn't long before they get married.
When Greg is offered a dream job in Boston along with a part-time teaching position at Harvard, they discuss a possible move to America. Tess is initially reluctant about uprooting her son and leaving behind her friends and family. Plus there is an added complication: she is pregnant, something the couple had definitely not planned on. But they agree that this position is a once-in-a-lifetime opportunity, and decide to go.
Greg seems happy to be back in America and the job is even better than he had hoped, but Tess and Joe have a hard time adapting to life in a new city. More worryingly, Tess notices that their new neighbors, and even some strangers, seem to recognize her husband, which he waves off as coincidence. As these strange encounters continue to occur, however, she begins to suspect that something is not quite right. In secret, she starts to look into Greg's past and discovers more questions than answers about the man she has followed across the ocean--the man who is the father of their new baby daughter.
A cracking read!
I am looking forward to ...
We are having the Sister for supper. We're going to discuss the District BBQ that they want to organise before the next Transfer. Love having these young people around.
I am learning to ...
Make do or do without. We are a spoilt generation in many ways. We've never really had to do without. We don't know what real poverty is. Poverty to us
feels like
IS
wealth to many others.
Dreaming About ...
Twirling . . . (look at those shoes!) wowsa!
Having some girls . . .
The apple harvest . . .
A bit of whimsey . . .
A front porch that is do-able . . .
I am in love . . . totally in love. This we could do . . .
A favourite Quote for the day . . .
(¯`v´¯) `*.¸.*´Ƹ̵̡Ӝ̵̨̄Ʒ ¸.
•´¸.•~♥♥♥~•.~ ღϠ₡ღ¸.
✻´´¯`✻.¸¸.Ƹ̴Ӂ̴Ʒ. ( ¸. ❀⁀ ⋱‿✿"` * .¸.*
✻ღϠ₡ ღ¸.✻´´¯`✻.¸¸.Ƹ̴Ӂ̴Ʒ..
Learn to love without condition.
Talk without bad intention.
Give without any reason.
and most of all . . .
care for people without any expectation.
~unknown
Makes me smile ...
Happy people don't have everything,
They just make the best of everything they have.
One of my favourite things ...
Does a place count? Tuscany . . . one day I will go . . .
Corners of my kingdom ...
I still play with it every day . . . my doll house. I change things around to see if Todd notices. He does too. It's a fun game between us . . .
And that's my daybook for this week!
⋱ ⋮ ⋰
⋯ ◯ ⋯ Take time to enjoy the small *´¯`.¸¸.☆
⋰ ⋮ ⋱ blessings in life.*´¯`.¸¸.☆
✿¸.•*¨`*•..¸✿ ✿¸.•*¨`*•..¸✿ ✿¸.•*¨`*•..¸✿
╬♥═╬╬═♥=╬╬═♥╬╬═♥╬╬═♥=╬╬♥═╬
░░░░░░░░░░░░░ ░░░░░░░░░░░░░
Wherever you go and whatever you do, I hope there's a great day ahead of you! Don't forget!
═══════════ ღೋƸ̵̡Ӝ̵̨̄Ʒღೋ ═══════════ ⊰✿░G░O░D⊰✿⊰L░O░V░E░S⊰✿⊰░Y░O░U░⊰✿
═══════════ ღೋƸ̵̡Ӝ̵̨̄Ʒღೋ ═══════════
And I do too!!