"The world is fairly studded and strewn with pennies cast broadside from a generous hand. But who gets excited by a mere penny?...It is dire poverty indeed when a man is so malnourished and fatigued that he won't stoop to pick up a penny. But if you cultivate a healthy poverty and simplicity, so that finding a penny will literally make your day, then, since the world is in fact planted with pennies, you have with your poverty bought a lifetime of days. It is that simple. what you see is what you get." ~Anne Dillard
A few of the small and wonderful things which bring untold joy into my life. It's the small things in life which truly mean the most. Simple abundance . . . it's the best.
Fresh peas from the garden. They are all finished now, but we sure enjoyed them while we had them! Mind you, by the time you pod them, there isn't much left, but still . . . very tasty!
Feeding the missionaries. We had the Buckley Elders over for supper on Saturday night, and we will have the Sisters tomorrow night. Feeding the missionaries is always a good thing. We enjoy their company. They bring a beautiful spirit with them, and they are most appreciative. They don't really have a lot of money for food and expenses given to them. It doesn't go very far when you are living in a country which is expensive to live in to begin with and when they don't have cars to get them around and have to rely on public transport etc. Feeding them a meal helps to get them through the week. One less night for them to rely on pot noodles for sustenance! And if it is raining, an hour or so when they don't have to be trudging around in it. If you want to do something kind for someone this week, feed a pair of missionaries! It doesn't have to be anything special. You don't have to break out the best china. They are just happy to be fed a meal.
Beautiful surprises in the post. I have obliterated parts of the return address to protect the sender, but just had to show you htis very beautiful hand-done envelope. Look at the beautiful calligraphy! I suspect it is a Birthday card, and haven't opened it yet just in case. That will wait until the 13th of August. In the meantime I am enjoying this very beautiful envelope. Thank you so much
La Table De Nana
, Monique. C'est tres belle and so very thoughtful of you. But then again . . . that is Monique. Thoughtful to a "t".
Makes me want to learn calligraphy!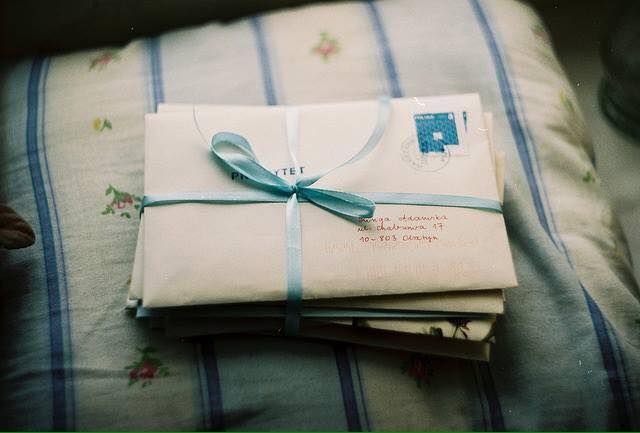 I know it is so easy to communicate these days with e-mails, e-cards, etc., but the value of getting something in the post, that someone took the time to make, or write, purchase, send, etc. can never be underestimated. Little treasures such as this are worth far more than their weight in gold . . .
Je t'adore.
Bejeweled webs in the hydrangea after a summer rain . . . so intricate and so delicate. It is hard to capture their beauty realistically, but I do try . . .
Likewise the sweet peas . . . the flowers drink up the rain. We may not appreciate it so much, but they sure do. We need to remind ourselves that this country is as beautiful as it is largely due to the large amount of rain that we get. It is why we are so lush and so green!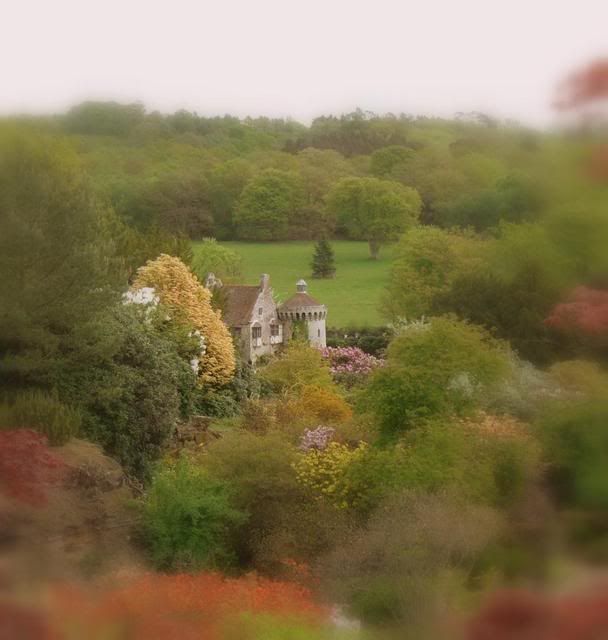 This is Scotney Castle, a place we often visited when we lived down South . . .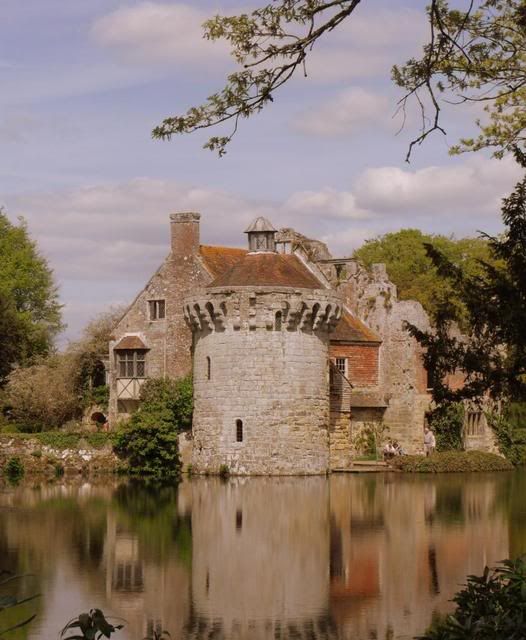 Such a beautiful place . . . this country is filled withan abundance of beautiful places, made all the more so because of . . . the rain.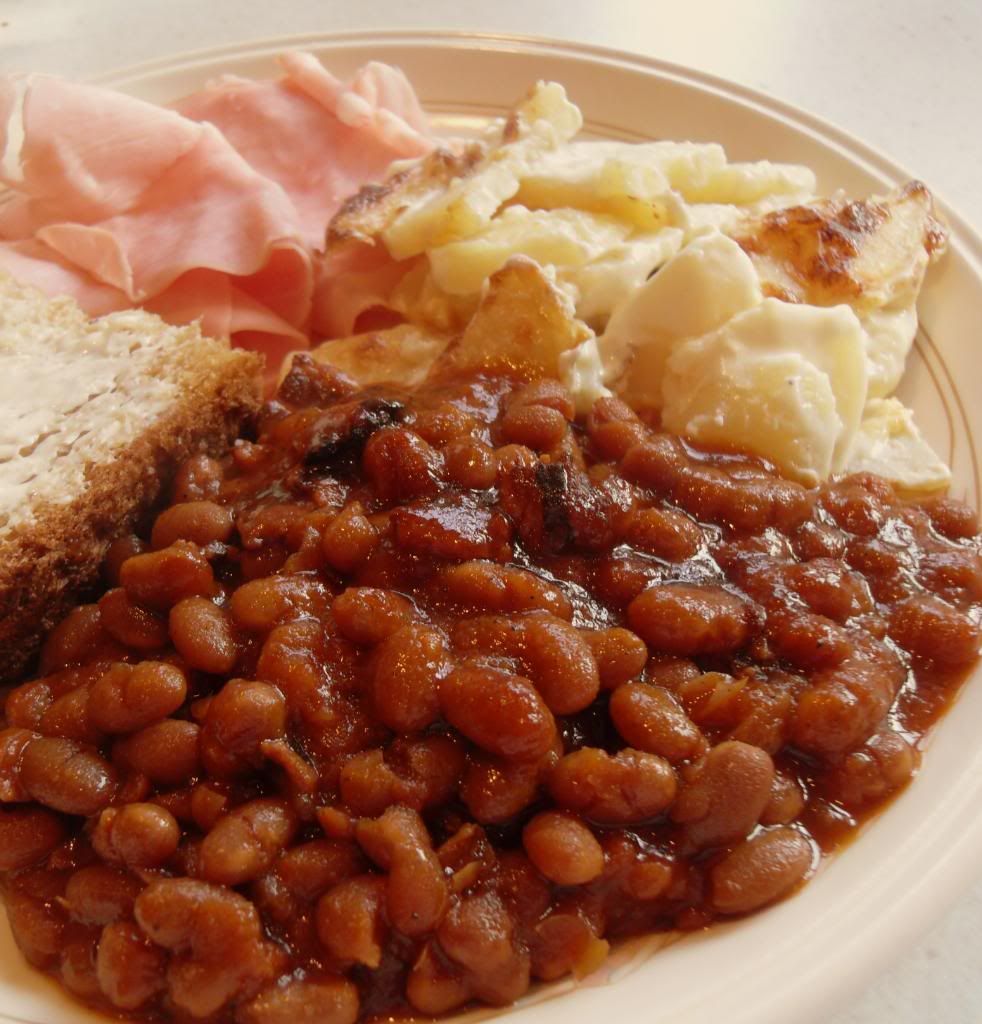 Baked bean suppers . . . with homemade beans from the crock pot, scalloped potatoes, sliced ham and brown bread. So simple and so good . . .
the recipe
If you have never cooked baked beans in the crock pot/slow cooker, you should try. They turn out beautiful.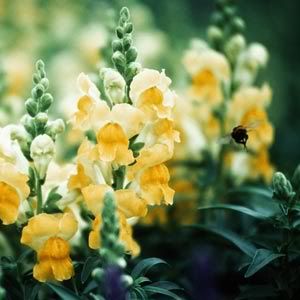 Snap dragons in the garden . . . I love these little ferocious dragons. So pretty. The proper name is Antirrhinum. One of my favourite flowers, next to sweet peas and pansies.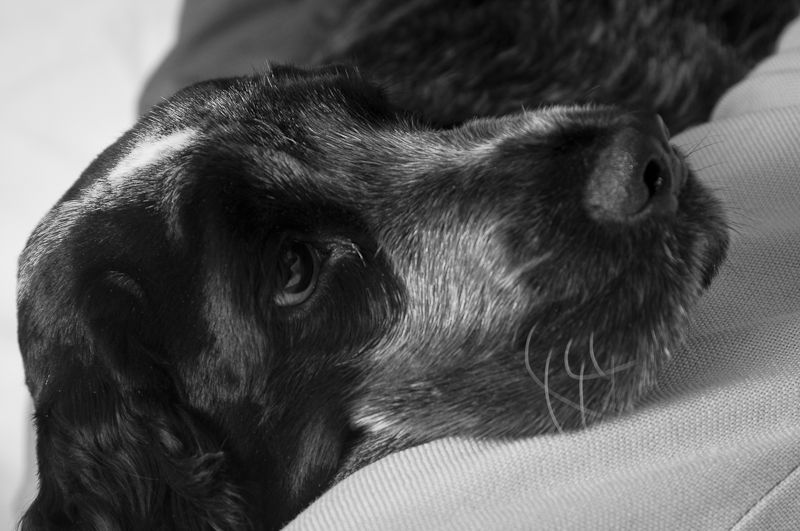 That face . . . so filled with love and trust and so very beautiful. Oh what would we do without her . . . she brings such joy into our lives. We love her so very much. She has more than filled the gap that was left when we lost our Jess . . .
My life is filled to overflowing with so much to be grateful for . . . I hope yours is too.
A thought to carry with you through today . . .
Ƹ̵̡Ӝ̵̨̄ƷღೋღೋƸ̵̡Ӝ̵̨̄ƷღೋღೋƸ̵̡Ӝ̵̨̄Ʒ
I believe that every day you should have
at least one exquisite moment . . .
~Audrey Hepburn
Ƹ̵̡Ӝ̵̨̄ƷღೋღೋƸ̵̡Ӝ̵̨̄ƷღೋღೋƸ̵̡Ӝ̵̨̄Ʒ
Spiritual Enlightenment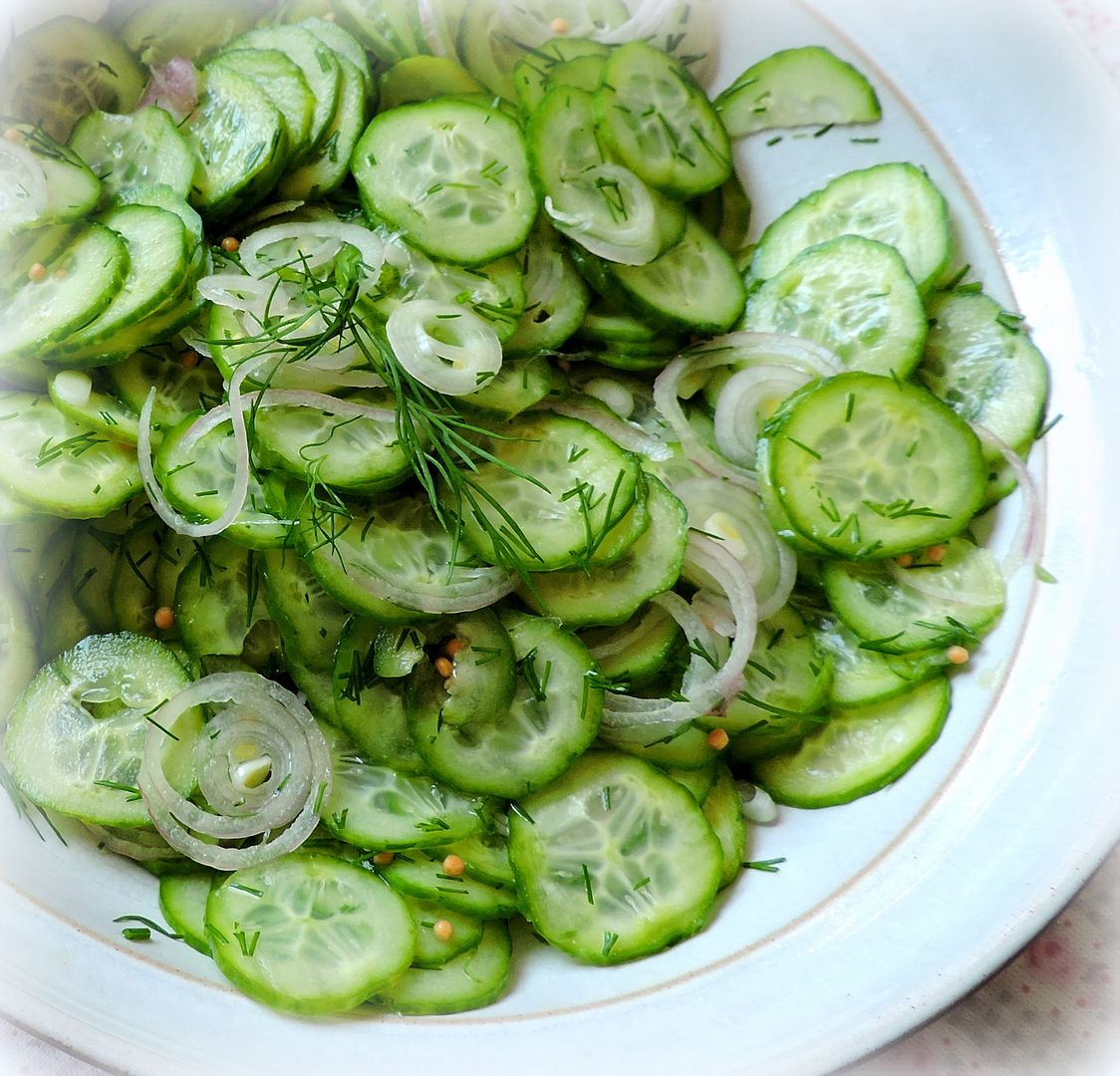 In The English Kitchen today . . .
Same Day Summer Pickles
. . . small salads, just for two. There are four different kinds. Delicious and healthy!
I wish for you a week filled to overflowing with small and wonderful things. Please know that . . .
═══════════ ღೋƸ̵̡Ӝ̵̨̄Ʒღೋ ═══════════ ⊰✿░G░O░D⊰✿⊰L░O░V░E░S⊰✿⊰░Y░O░U░⊰✿
═══════════ ღೋƸ̵̡Ӝ̵̨̄Ʒღೋ ═══════════
And I do too!