A few of the things I find each week which pique my curiosity or inspire me to want to do something, create something, cook something, or become a better person! I hope they will pique your curiosity or inspire you in some way as well!
The new scent from Yankee Candle. Witches Brew. I got a candle melt in this scent yesterday and it is absolutely gorgeous. It smells rich and exotic with almost an incense smell. I love it. Like the smell of patchouli. I used to wear Patchouli oil as a perfume when I was about 17. We all did!
A compendium of five vintage books on pickling, war-time recipes, household tips, etc. Tis the season and all that! From
The Homestead Survival
. I love these sorts of books!
From
Pretty Things for You
. Free pretty mason jar tags to print out. Love these too! There are lots of beautiful printables on that page.
Again, from The Homestead Survival,
Fire Cider.
For colds and flu and whatever ails you.
How to make Brown Sugar. This could come in handy if you are baking and suddenly find that you are out of brown sugar! From
Imagine Acres
.
Making your own extracts for cooking and gift giving. From
Learning and Yearning
. I have always wanted to do this.
* Frozen Lemon Trick *
Freeze the entire lemon, peel and all. Once frozen, using a grater, add bits of lemon (yes, the entire lemon!) to all your dishes. It will enhance the flavor and aid in digestion besides other things.
How to can your own homemade baked beans. From
Canning Homemade
. Oh, I do so love baked beans, especially home baked beans, but you don't always have time to do them from scratch do you. This solves that problem. ☺
It will soon be back to school for the kidlets. I found a whole passle of Bento Lunch Ideas. From
Happiness is Homemade
. I wouldn't mind a Bento Lunch myself!
From
Thistle Bear.
A beautiful Crochet Pillow Cover. I love it!
Some really cure Felt Christmas Ornaments from
Crafts Beautiful
. There is this reindeer, a bird, tree, etc.
Lacy Waves Poncho. A free pattern from
Creative Knitting
.
Here is a very worthwhile project. Twiddle Muffs. These are sensory sleeves that you can make for patients with Alzheimers. Most hospitals and homes are very grateful for them, or even family members. You can find loads of free patterns for them and they are a great way to use up bits and bobs. This one is from
Tales from Spring Cottage
.
13 foolproof ways to improve your life and become a better person. From
Nialogique
.
And that's my finds for this week. I hope you found something to inspire!
A thought to carry with you through today . . .
⊰✿⊰⊰✿⊰⊰✿⊰⊰✿⊰⊰✿⊰
After silence,
that which comes closest
to expressing the inexpressible . . .
is music.
~Aldous Huxley
⊰✿⊰⊰✿⊰⊰✿⊰⊰✿⊰⊰✿⊰
Spiritual Enlightenment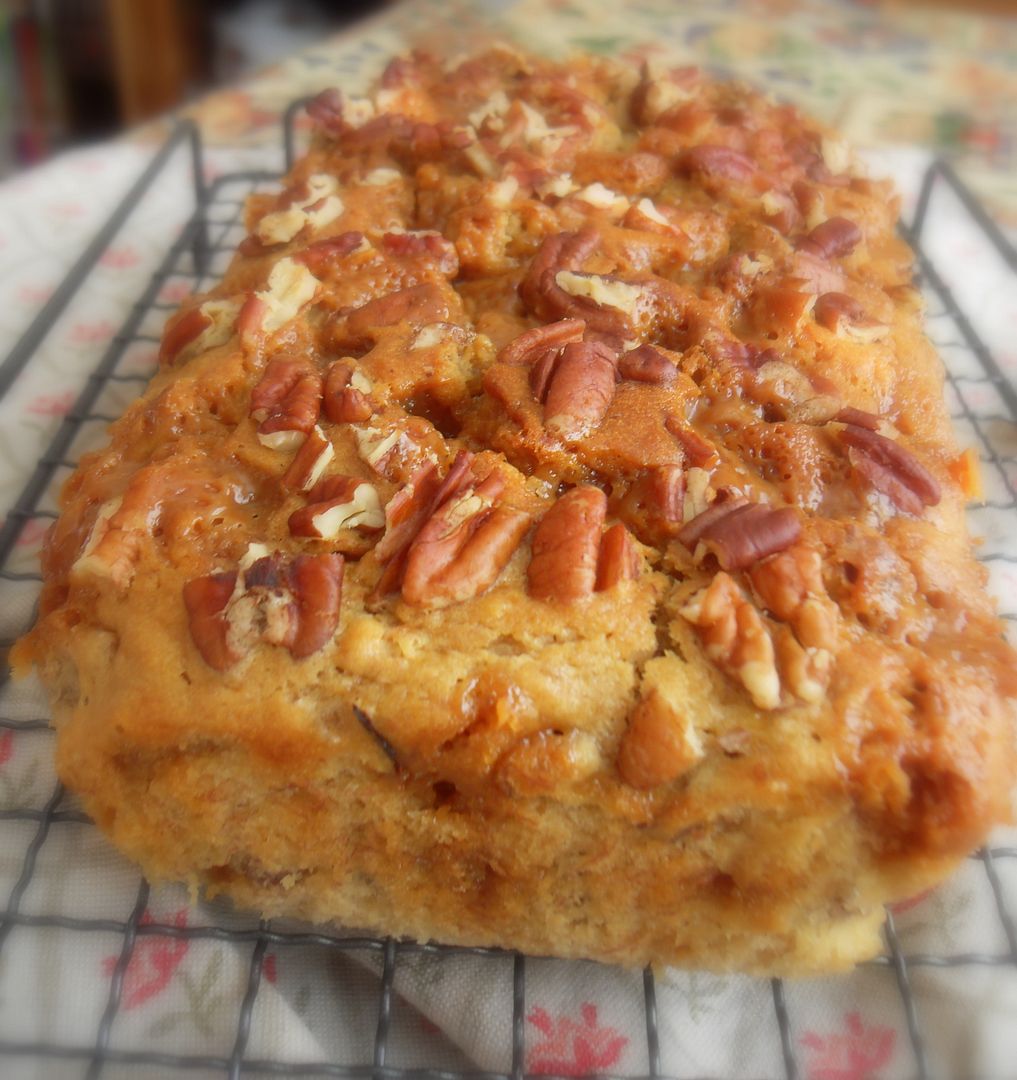 In The English Kitchen today . . .
Toffee Banana and Toasted Pecan Loaf
!
Have a happy Friday! Be blessed! I have a very busy day ahead. Making a casserole to take to a friend who is moving house, just a meal so that is one less thing for them to worry about. Taking some books I am getting rid of to Ariana's. (She is looking for cookery books, yay!) and then we are going to go and sit with a friend who hasn't been well so that her husband can go out and get a few bits done that he needs to do. She can't be left on her own. Whatever you get up to today, don't forget . . .
═══════════ ღೋƸ̵̡Ӝ̵̨̄Ʒღೋ ═══════════ ⊰✿░G░O░D⊰✿⊰L░O░V░E░S⊰✿⊰░Y░O░U░⊰✿
═══════════ ღೋƸ̵̡Ӝ̵̨̄Ʒღೋ ═══════════
And I do too!!