FOR TODAY, August 23, 2016
Outside my window ...
The sun is well up, but I have noticed the days getting shorter. It is now completely dark by 9:30 at night and the sun isn't waking me up until about 5:30 in the morning. I know it is a process which has been going on for weeks now, minute by minute, day by day . . . funny how it sneaks up on you all of a sudden though!
I am thinking ...
We are driving to Rhyll today for a Zone Meeting. It looks to be a sunny day so we will have great weather for it. Bonus! I am thinking about how much I love serving a mission and how much I enjoy the many ways we get to stretch ourselves in doing so.
In the Kitchen ...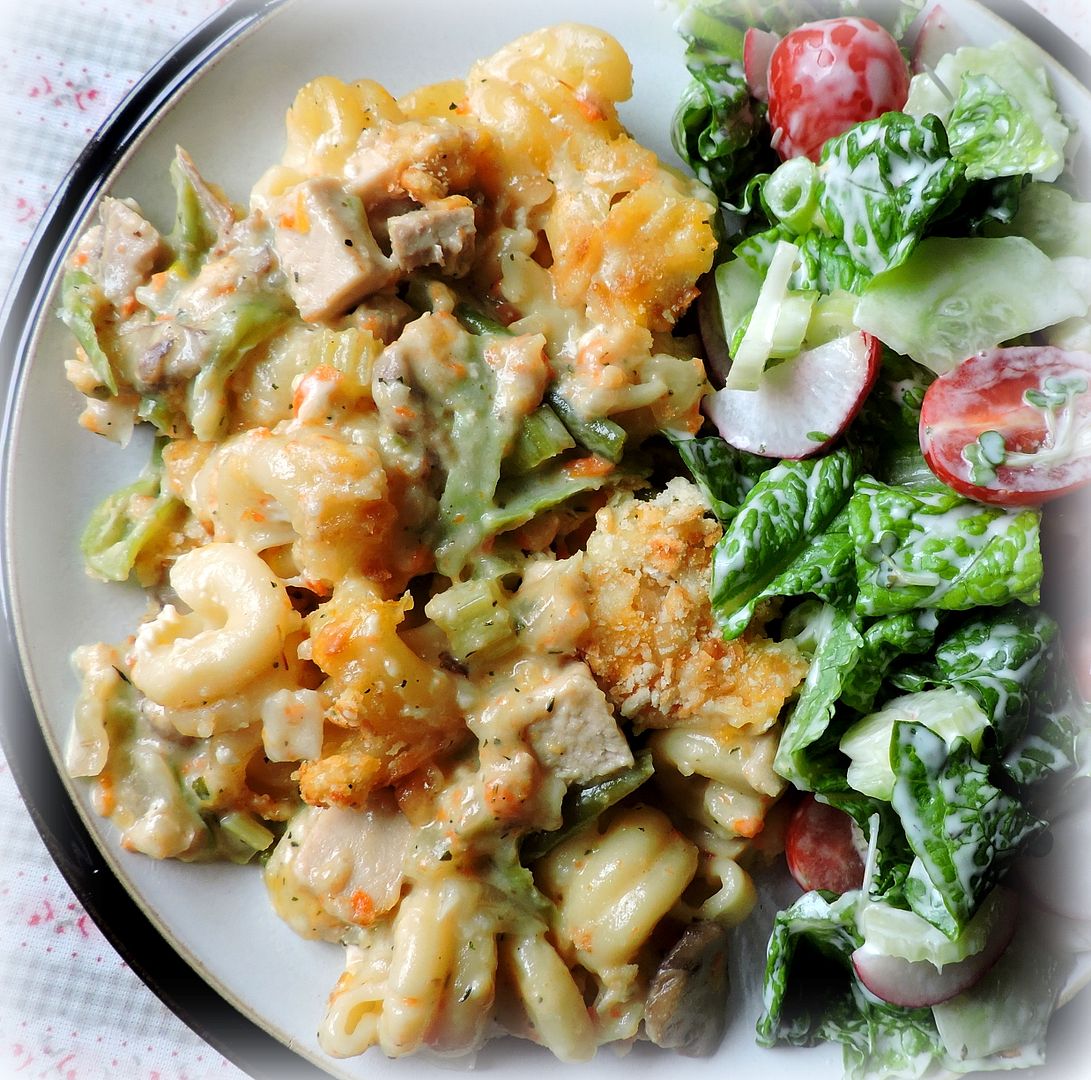 Leftover Meat Escallope
. A delicious casserole created using the leftover meat and vegetables from our roast dinner. It's fabulous!
On my "To Cook" list ...
Pizza St Louis Style, found on
Cinnamon Spice & Everything Nice
. I have wanted to try this for a while now! It looks great!
I am creating ...
I really like this peasant top. I can see it in all sorts of colours and it has three quarter sleeves. Long enough to hide the bad bits, but short enough to keep me from feeling claustrophobic! Found on
Sew Different UK.
I also like this Alice Top, which you could very easily wear a longer sleeved t-shirt under. Like a tunic. There is a dress version as well. Found on
Sew Tessuti
.
I also really, really like this one. Found on
Wiksten
.
Cat embroidery anyone? From
Craftsy
. There's dogs too.
Sweet! From
Flickr
. No pattern, just inspiration.
I am reading ...
The Sister
, by Louise Jensen
Grace hasn't been the same since the death of her best friend Charlie. She is haunted by Charlie's last words, and in a bid for answers, opens an old memory box of Charlie's. It soon becomes clear there was a lot she didn't know about her best friend.
When Grace starts a campaign to find Charlie's father, Anna, a girl claiming to be Charlie's sister steps forward. For Grace, finding Anna is like finding a new family, and soon Anna has made herself very comfortable in Grace and boyfriend Dan's home.
But something isn't right. Things disappear, Dan's acting strangely and Grace is sure that someone is following her. Is it all in Grace's mind? Or as she gets closer to discovering the truth about both Charlie and Anna, is Grace in terrible danger?
Oh, I do so love reading a good thriller novel!
I am looking forward to ...
We have a Ward (church) BBQ on Monday and they are having a GBBO cake competition! But even better The Great British Bake Off starts this week on the telly! Yay!
I am learning to ...
Still working on my calligraphy. I keep meaning to take a photo to show you. I will try to remember soon!
Dreaming about ...
Red and white cosy . . .
Flowered mats . . . (
source
)
Old logs being used as garden planters . . . sweet.
Pretty table linens . . .
Red and blue kitchens . . .
A favourite Quote for the day . . .
(¯`v´¯) `*.¸.*´Ƹ̵̡Ӝ̵̨̄Ʒ ¸.
•´¸.•~♥♥♥~•.~ ღϠ₡ღ¸.
✻´´¯`✻.¸¸.Ƹ̴Ӂ̴Ʒ. ( ¸. ❀⁀ ⋱‿✿"` * .¸.*
✻ღϠ₡ ღ¸.✻´´¯`✻.¸¸.Ƹ̴Ӂ̴Ʒ..
Those who are not looking for happiness are the most likely to find it,
because those who are searching forget that the surest way to be happy
is to seek happiness for others . . .
~Martin Luther King Jr.
Makes me smile ...
One of my favourite things ...
Old cake tins. (
source
) This one reminds me of one my mother had. I think a Dundee Fruit Cake had come in it. I expect she still has it somewhere . . .
Corners of my kingdom ...
Freshly laundered pillow slips and afghan . . . they smell so nice. His 'n Hers. I love my wee scottie dogs.
And that's my daybook for this week!
⋱ ⋮ ⋰
⋯ ◯ ⋯ Take time to enjoy the small *´¯`.¸¸.☆
⋰ ⋮ ⋱ blessings in life.*´¯`.¸¸.☆
✿¸.•*¨`*•..¸✿ ✿¸.•*¨`*•..¸✿ ✿¸.•*¨`*•..¸✿
╬♥═╬╬═♥=╬╬═♥╬╬═♥╬╬═♥=╬╬♥═╬
░░░░░░░░░░░░░ ░░░░░░░░░░░░░
Wherever you go and whatever you do, I hope there's a great day ahead of you! Don't forget!
═══════════ ღೋƸ̵̡Ӝ̵̨̄Ʒღೋ ═══════════ ⊰✿░G░O░D⊰✿⊰L░O░V░E░S⊰✿⊰░Y░O░U░⊰✿
═══════════ ღೋƸ̵̡Ӝ̵̨̄Ʒღೋ ═══════════
And I do too!!