It doesn't really seem possible, but I have now reached the ripe old age of 61, which isn't really that old in today's world. They say sixty is the new forty!
Jack Benny was 39 for 41 years! I am going to hold to his policy and be eternally 39 and holding.
Just kidding! I intend to embrace and celebrate every year of my age, for becoming elderly is, as they say, a priviledge that is denied to many.
Sooo . . . 61. What a blessing!
Today I have enjoyed . . .
A beautiful sunrise . . . . with it's golden glow gilding the row houses to the back of us and a slightly pinkish sky. It says on the weather thingie we can expect rain today, but I sure hope not! We have eight young missionaries coming over for a BBQ later today! I expect if it is raining, they will BBQ in the rain regardless and a good time will be had anyways. We shall see. ☺
One of my birthday gifts should be arriving via the post a bit later this morning. Yes a huge jar of Skippy Smooth. Its the only peanut butter I really like and I love Peanut Butter . . . a day without peanut butter is just a blah day. I have at least 1 TBS of peanut butter every day, and it shows. Unfortunately.
This is my real Birthday present. And it will be arriving with the peanut butter. A Masterclass Calligraphy set, some practice paper and a Learn Calligraphy Book. This is something I have wanted to master for a very long time. Tatiana and Monique have inspired me. My goal for my sixty first year is to try to master Calligraphy, or at least attempt to learn it. This has been a desire of mine for a very long time. I hope I am patient enough to do this . . . and that my impatience doesn't take over.
There is an online course I really, really want to sign up to on
The Postman's Knock
, but I have to save my pennies first. They're not actually all that expensive, so I may be able to manage them. We will see. One at a time perhaps. First lets get the book, etc. and see how I get on.
A key to staying young is in always having the desire to learn something new.
I've gotten a few cards, etc. in the post over the past few days . . .
This most beautifully hand painted card from Monique/
La Table De Nana
! (All the way from Quebec, Canada!) Thank you so much Monique! It is so beautiful . . . even the envelope. I will treasure this. I shall be framing this for sure. Your art, and your calligraphy/writing is so very pretty! Such a talented gal. I love, LOVE the boots, apron and chicken! Sooo me!!
A sweet, sweet card all the way from Colorado and my friend Valerie. Her son did his mission here in England and served in the Chester area for a time, except we did not know he was her son and she did not know we were the Rayners he spoke about when he was here. How lame is that? DUH! Funny how that goes! In any case we do now . . . opening this up and almost jumped out of my skin . . .
Dancing, singing cupcakes!!!! (That's why they look blurry, they're in movement!) Everyone should have dancing, singing cupcakes on their Birthday! Yay!! I am assuming they aren't fattening! Once again, yay!!!
But that is not all . . .
I am going to be able to have my DNA done through Ancestry.com! (Can you hear me squealing with delight!) I cried. Valerie knows this is something I have wanted to have done for a while. I've been saving my pennies. To be able to know exactly where all of my DNA roots come from. What a priceless gift. I am sooooooooooooo happy. Thank you so very much Valerie! You made me cry! You shouldn't have done it, but I am very glad that you did! I can't wait to find out where my roots lay!
All the way from Sweden and the other Marie (as we call her), a beautiful card and a wonderful book, Eating for Victory! I love it! She knows I am really keen on vintage recipes and cookery. This is a lovely gift. Thank you so very much Marie! This is so thoughtful of you and you really shouldn't have, but I am glad you did. Bless you!
I got a lovely e-card from my e-mail friend Ruthann, thanks so much Ruthann! You're a treasure!
I've also gotten countless greetings on Facebook, and hopefully my mother will remember to call me today. Her memory is not so good these days, so I will forgive her if she doesn't. I will be calling her tomorrow anyways.
I am just very blessed. To have all these people who care about me. Some people have nobody. I have an abundance of love. Pretty good health. A wonderful husband who loves me to pieces. A beautiful furry pooch. (Its the sixth anniversary of her arrival in our home today. Time is flying!) If the remainder of sixty one continues in the same way it has begun, then I could not ask for more.
Thanks everyone for the loving! You bless my life in countless ways!
Oh, and I finished a little painting yesterday. I worked on it for a couple of days . . . nothing spectacular, but I like it. Can't wait to really get my calligraphy going!
Pink hair. Will this be the year I get brave about that? Hmmm . . . we'll see.
A thought to carry with you through today . . .
⊰✿⊰⊰✿⊰⊰✿⊰⊰✿⊰⊰✿⊰
If you want to be happy,
Begin where you are,
Don't wait for some rapture
That's future and far.
Begin to be joyous, begin to be glad
And soon you'll forget
That you ever were sad!
~unknown
⊰✿⊰⊰✿⊰⊰✿⊰⊰✿⊰⊰✿⊰
Spiritual Enlightenment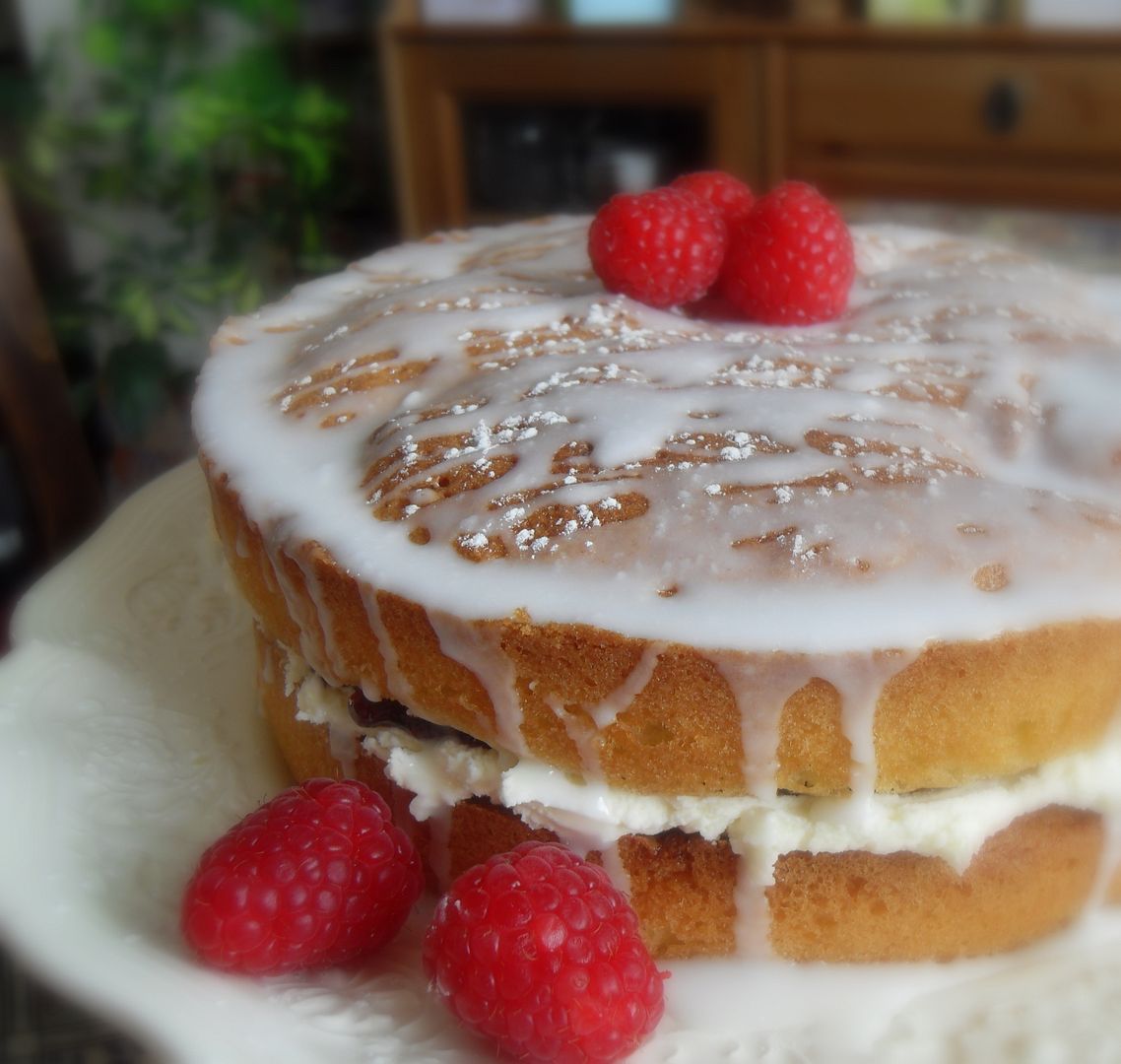 In The English Kitchen today . . .
Raspberry Celebration Cake
. Its not really what I cooked, but I can't show you what I cooked because my photobucket won't let me in to it for some reason! Two days now and counting. Have you ever tried to e-mail photobucket? Impossible!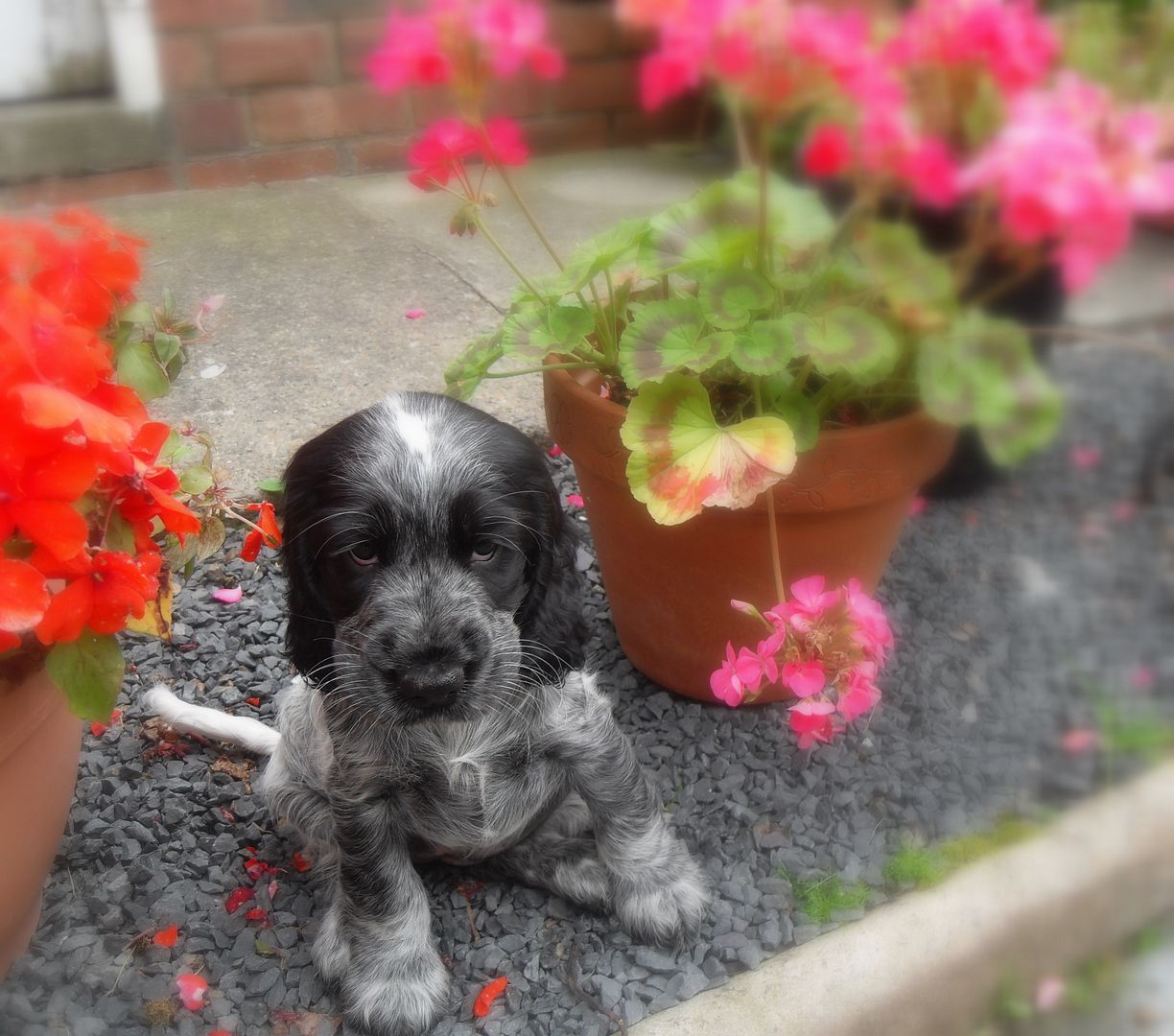 Smile . . . how she has grown. ☺
Happy Saturday everyone! Be happy and be blessed! Don't forget . . .
═══════════ ღೋƸ̵̡Ӝ̵̨̄Ʒღೋ ═══════════ ⊰✿░G░O░D⊰✿⊰L░O░V░E░S⊰✿⊰░Y░O░U░⊰✿
═══════════ ღೋƸ̵̡Ӝ̵̨̄Ʒღೋ ═══════════
And I do too!!