We watched the most charming film last night. Saturday night is becoming movie night in the Rayner household. We use to go out to watch films, but more and more we are just waiting until they come out on DVD or onto Netflix and we watch them at home. Last night we watched "Brooklyn" on Netflix. I had been waiting for a long time for this to come out where we could watch it and I have to say it was worth the wait!
This is the story of a young girl who leaves a town Ireland in the early 1950's to move to New York City, Brooklyn to be exact. Its a fabulous film which even Todd enjoyed. The era is captured brilliantly. The acting in it is superb. The characters are loveable and believable. So very well done. I would watch this again, actually and am pondering buying the DVD when I can. I think you would all love it. No swearing. No violence. One sort of sex scene, but very tastefully done. No nudity. Just a sweet, sweet movie.
The day started off with a Baptism in the morning. It began with somewhat of a comedy of errors really . . . with all sorts of things going a bit wrong, but ended up being one of the most spiritual and beautiful Baptisms we have been to in a while. I love it when that happens. We got to meet the three new missionaries in our Ward, which was nice. We have two more from Brazil (making three now) and a lovely new Sister from Utah. This is her first area. All fabulous young adults and I just know we are going to enjoy working with them. The Mission President and his wife also happened to be there, which I just know we were all going in our heads at first, Oh no . . . everything it going wrong and they are here to see it, but at the end it was the best thing ever that they were there, because they got to see us all pulling together to make things come right and I know they helped to create the beautiful spirit that was in attendance that everyone felt. We even had a woman show up who was not a member, but who felt so much of the spirit and the love of the members that I think she is interested in learning more. Always a good thing. I love it when that happens. ☺
In the afternoon, we had planned to work on our acquarium. It is only a small ten gallon one and a work in progress as we are learning new things all the time. When we were setting it up we put in sand instead of gravel. A huge mistake actually as we learned the first time we went to try to clean it. So yesterday we bought new "gravel" for the bottom and set out to replace the sand. This was a huge undertaking as we knew we would have to completely empty the tank to do it. I wanted to do that anyways as I wanted to clean the walls. We went to the Pets R Us to get the new gravel and I purchased a bucket only to be used with the fish, as well as a special side scrubbing tool. We also got two brine shrimp to help with tank cleaning. We have six fish in it now, our two platy's we started off with and four other ones. I forget what they are called, but they are silvery, two with blue strips and two with leapord spots, and they are like lightening, they flit about so quickly. We had gotten some fresh water ready the day before to replace some of the water, as we knew we would have to. It wasn't easy getting the fish all out of the tank and into the bucket. We drained most of the water into the bucket until there was only a few inches left in the tank. Getting them out was really hard, but we managed to finally. As predicted the silvery ones were the hardest to catch. We then drained out the rest of the water only leaving a bit and we were then able to get rid of the sand, clean the acquarium, dry it and then replace the sand with the gravel. I took the opporunity to clean the filter as well. We put it all back together and started putting the water back in and then the fish and then finally we introduced our two new brine shrimp to the tank. They immediately went to work cleaning the water plant thingies we have in it and everyone has settled into a compatible companionship. All is well. We learned a few things also, so it was a great experience all round.
We think in time we may move to a larger tank. We will see. For now we are enjoying this small one and one of the platy's looks pregnant so that will present another challenge. Watch this space!
My afternoon ended with a lovely facetime call with my dear friend Lura, all the way from California. We have vowed to do this every Saturday if we can. It was just wonderful to spend this time together with each other. She is recovering from her latest gall stone surgery. She doesn't even have a gall bladder, but her liver produces gall stones! She is truly one in a million! She is such an example to me of how to remain positive in the face of adversity. I love her so very much. What a blessing she has been and continues to be in my life. Yesterday we were talking about how wonderful it would be if she and John were to come over to England for a visit, or vice versa if Todd and I were able to go to California. For now these things remain dreams, but as we all know, you have to have a dream in order to make a dream come true!
Which brings me back to Ireland as I was telling her that it was much cheaper to fly from America to Ireland than to the UK. We talked about how wonderful it would be for us to meet there and then tour Ireland together and had a good laugh thinking about us both kissing the blarney stone!
And with that I am going to leave you with a thought for the day . . . .
A picture one for today . . .
Spiritual Enlightenment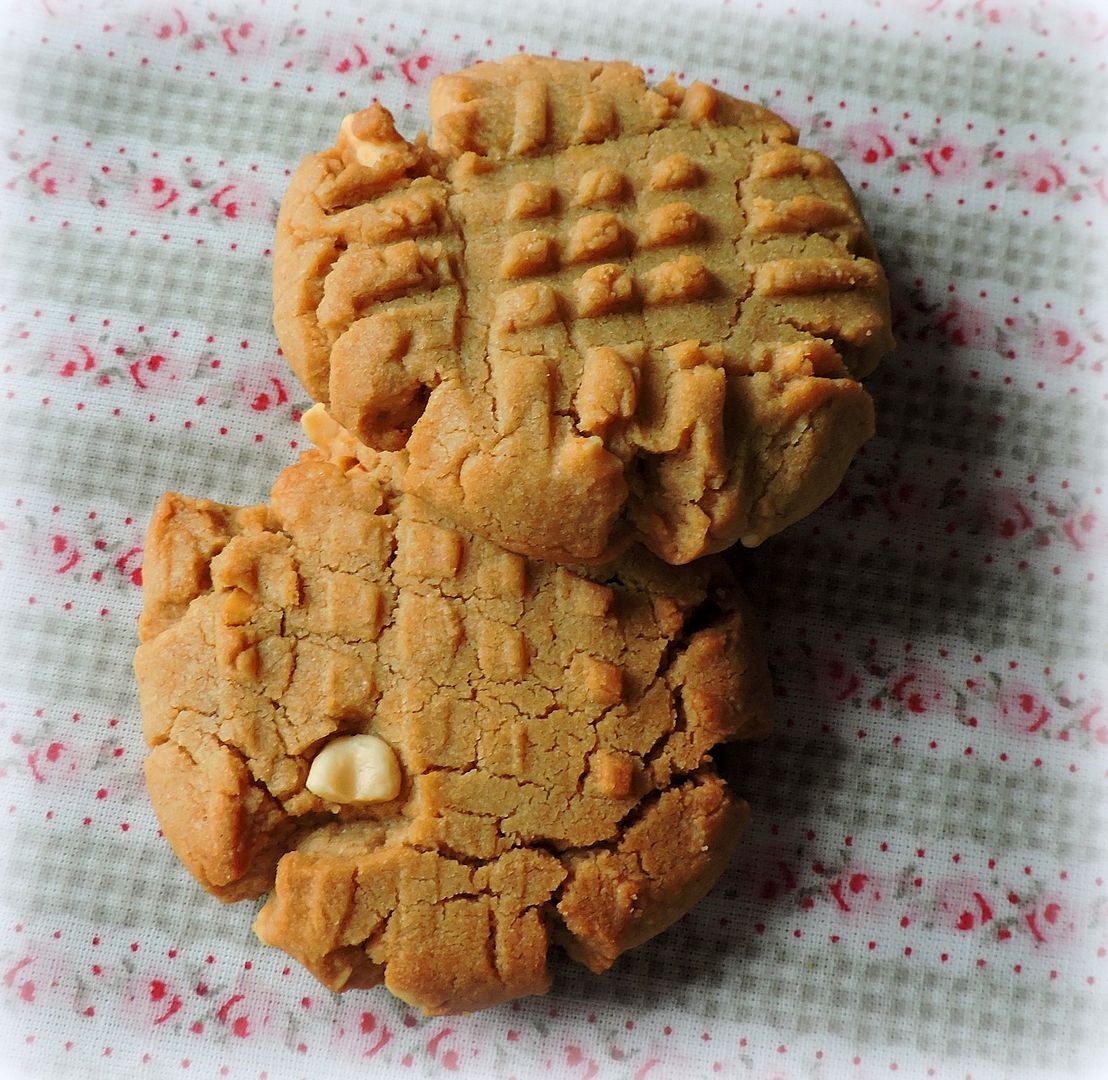 Baking in The English Kitchen today . . .
Chunky Peanut Butter Shortbreads
! Delish. Oh by the way the Great British Bakeoff begins again this coming week! Yay!
May your Sabbath be truly the delight it is meant to be. I hope you all know and can feel that . . .
═══════════ ღೋƸ̵̡Ӝ̵̨̄Ʒღೋ ═══════════ ⊰✿░G░O░D⊰✿⊰L░O░V░E░S⊰✿⊰░Y░O░U░⊰✿
═══════════ ღೋƸ̵̡Ӝ̵̨̄Ʒღೋ ═══════════
And I do too!