"The world is fairly studded and strewn with pennies cast broadside from a generous hand. But who gets excited by a mere penny?...It is dire poverty indeed when a man is so malnourished and fatigued that he won't stoop to pick up a penny. But if you cultivate a healthy poverty and simplicity, so that finding a penny will literally make your day, then, since the world is in fact planted with pennies, you have with your poverty bought a lifetime of days. It is that simple. what you see is what you get." ~Anne Dillard
A few of the small and wonderful things which bring untold joy into my life. It's the small things in life which truly mean the most. Simple abundance . . . it's the best.
I came across this photograph of Maryn this morning. It is hard to believe that next week she will be starting school, a huge milestone in any child's life. The years have just flown by. I hope I get to see a first day of school photo. She is a delightfully engaging little girl. I know I am somewhat biased, but I think she is just so beautiful and intelligent. Mind you her mother is also, so this apple hasn't fallen far from the tree. I love her to bits as I do all my grand babies.
Being able to serve others in whatever way that I can. It doesn't really take a lot of money or time to do things for other people, even small and simple things can make a difference. It can be as easy as picking up the telephone and calling someone you haven't seen in a while to see how they are doing, or it can be as complicated as helping someone with their decorating . . . . donating time to a worthy cause, volunteering in the community in which you live, helping out a neighbor . . . seeing a need however small or large and doing your best to help lift the burden of another. Even a kind word. A smile. A hug.
Every little helps.
Our lesson in Relief Society yesterday was based on a talk by Bonnie L Oscarson, entitled
Do I Believe
. It was taught beautifully and I got a lot out of it. I love lessons that make you think and ponder things. I really love my church. There is no place I would rather be on a Sunday morning, truly. I am not just saying that. It is an integral part of my week, and if I happen to miss a Sunday, then I feel like something important is missing. I love being able to renew my Baptismal covenants and ponder on the Saviour's atonement when I partake of the sacrament each week. I love listening to the talks and hearing people's thoughts and impression on things. Yes, even the talks which are delivered poorly. I am always able to take something valuable from them. I love listening to the testimonies of others. I love the lessons. I love being in the company of other like-minded believers. I just love the whole experience. There may come a day when I won't be able to get to church, either due to old age, or ill health or whatever . . . my hope and prayer is that I will have fed myself enough spiritually up until then that it will sustain me when this happens.
But I really hope and pray that this never happens.
How many people waste their lives looking for happiness, never realising that it was already theirs? I know a few people like that, without naming names. They have spent their whole life looking at the other side of the street and wanting to be there, rather than where they are. Inevitably when they get to the other side of the street, it also doesn't fulfill them, and they continue to search and to chase. The pot of gold isn't really at the end of the rainbow, its right where you are. Joy in life comes not from wanting the things you don't have, but in wanting and appreciating the things that are already yours.
I am grateful that I have a grateful heart.
Phone dates with friends from afar. I love these. I had one on Saturday with my friend Val who lives in Colorado. We are truly kindred spirits. I just enjoy these calls so very much. We have never actually met in person, at least not here on earth, but we feel as if we have always known each other. Lucy Maude Montgomery had a name for those types of friendships. She called them Kindred Spirit friendships. I am grateful for all the kindred spirit friends in my life and the special connections we have.
Yes, you can have more than one. Its okay. Do you remember when you were a child and you thought you could only have one best friend? Life is so much more than that. Why limit yourself?
Friendships. I am grateful for each and every one.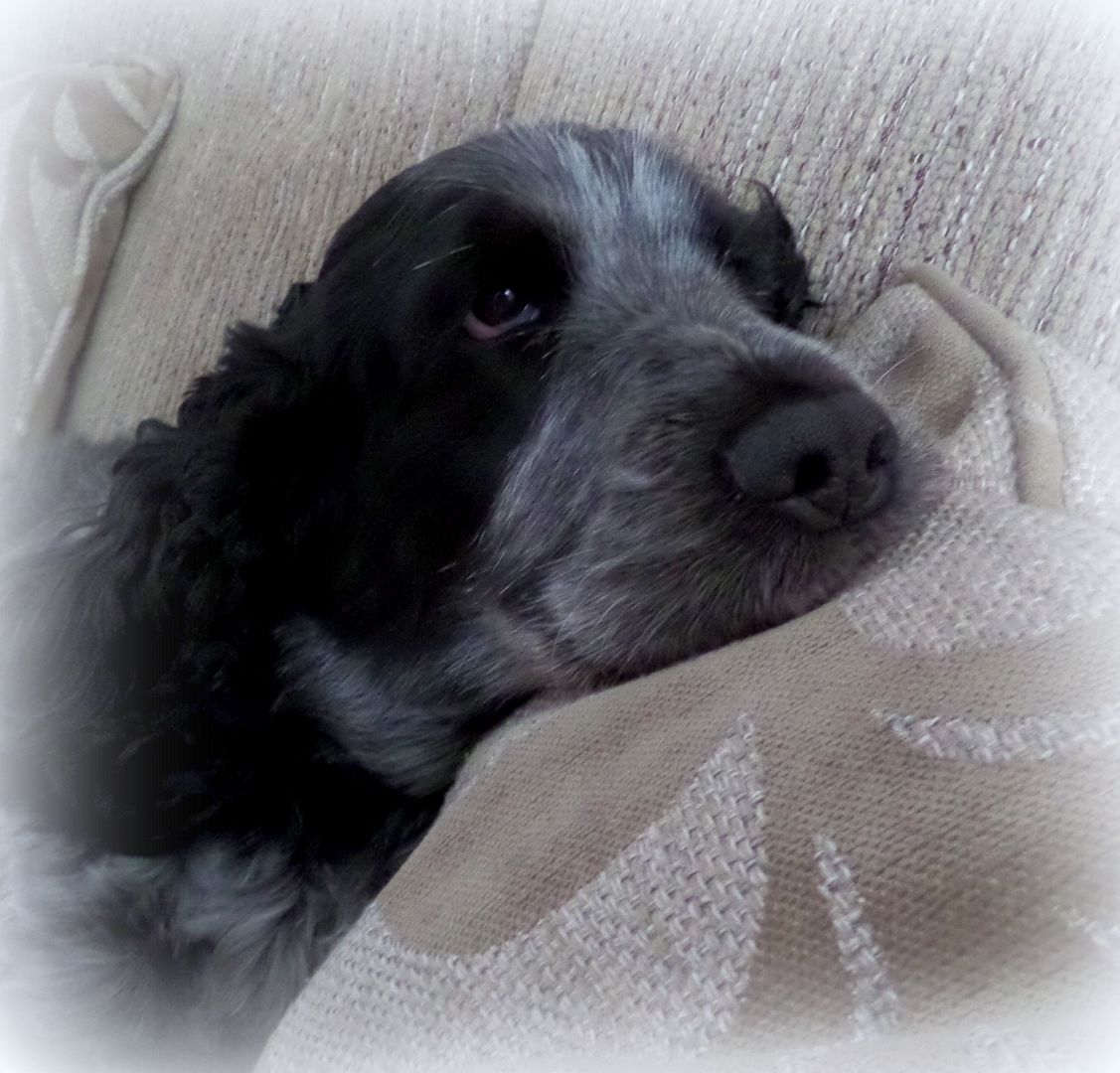 Puppy dog snuggles. Where would I be without them . . .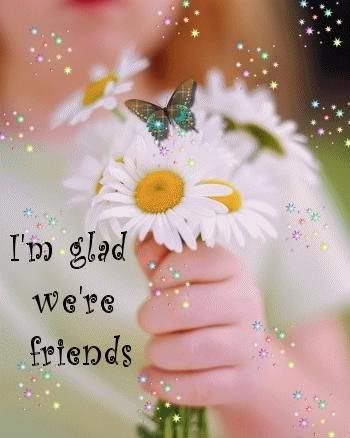 Each one of you and your lovely comments. You make my happy place even happier, and I thank you for that.
A thought to carry with you through today . . .
⊰✿⊰⊰✿⊰⊰✿⊰⊰✿⊰⊰✿⊰
Sometimes I need only
to stand where I am
to be blessed.
~Mary Oliver
⊰✿⊰⊰✿⊰⊰✿⊰⊰✿⊰⊰✿⊰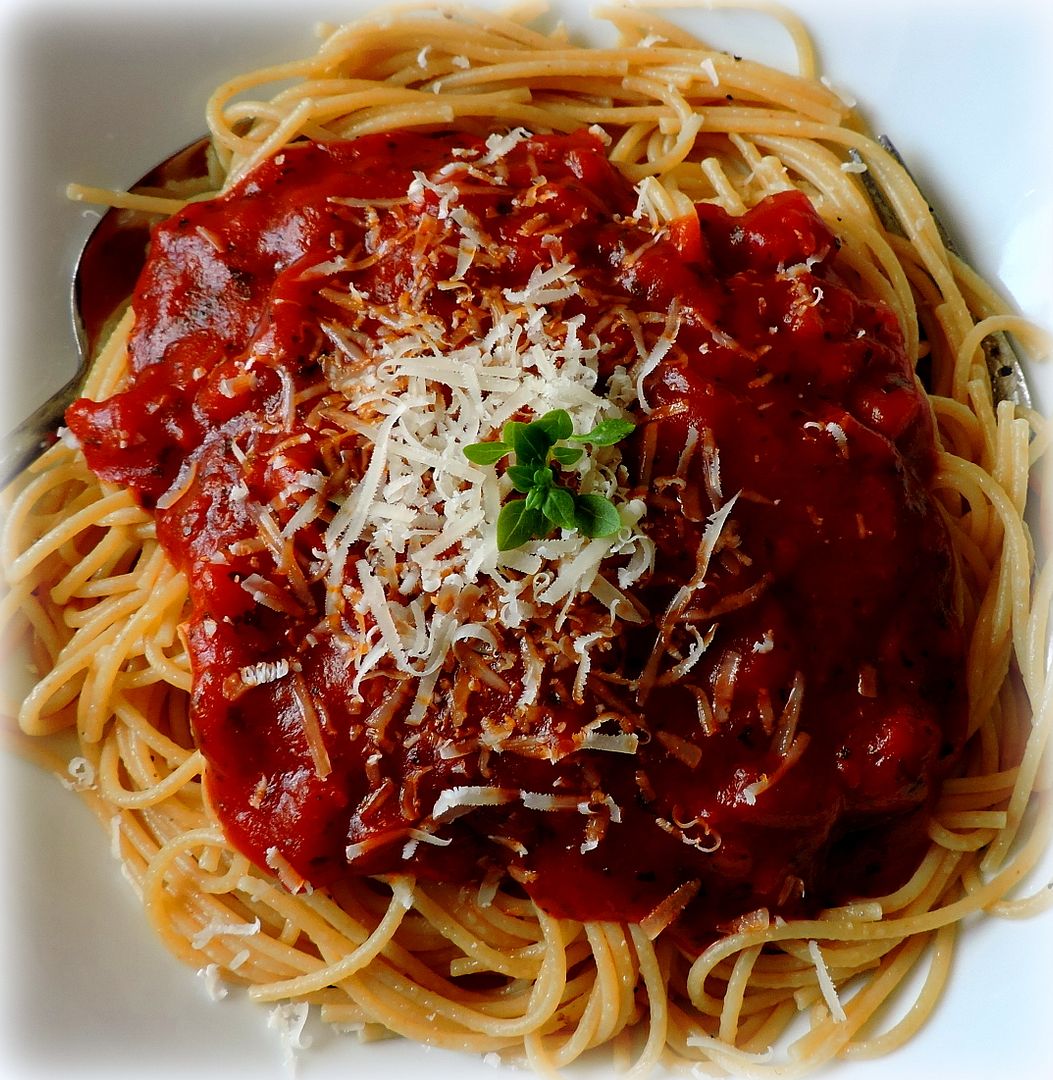 In the English Kitchen today . . . .
Crockpot Marinara Sauce
. Quite simply delicious!
I wish for you a week filled with abundance. Please know that . . .
═══════════ ღೋƸ̵̡Ӝ̵̨̄Ʒღೋ ═══════════ ⊰✿░G░O░D⊰✿⊰L░O░V░E░S⊰✿⊰░Y░O░U░⊰✿
═══════════ ღೋƸ̵̡Ӝ̵̨̄Ʒღೋ ═══════════
And I do too!