I wanted to thank everyone for all of their Birthday Greetings from yesterday! I had a perfectly lovely day! I heard from most of my babies and my mother remembered to call. She had forgotten, but she said her memory machine downstairs reminded her! (Thanks sis!) The Mission President and his wife telephoned me and sang Happy Birthday to me, which was really nice! So did the Missionary Sisters. I even got a free bouquet of flowers from the grocery shop worth £2! (Morrisons. I popped in to get a couple of things for the BBQ and it spit a voucher out to me for a free Bouquet at the til thanks to my Match and More card! Quelle surprise!) And I got to talk to my sister on the computer also.
I had a lovely facetime with our Anthony and his two boys in the early afternoon. So much fun! The boys and I were talking about eating pancakes with our toes. (Their father had said that Luke had sticky toes.) We had a great laugh and they sang happy birthday to me as well!
BONUS!!! It didn't rain for the BBQ!
They brought all of the meat and buns and nibbles with them. Elder Nilson from Sweden did an exemplar job of BBQing for us all. He will be going home this coming week, having finished his Mission here in the England Manchester Mission! He is such a fine young man. We love all of our Missionaries and although we are excited for him getting to go home, we will miss his sweet and gentle spirit! Interestingly enough his father served in the EMM many moons before and actually also served in the Chester Area, and there were still a few people here that knew him!
That's Elder Van Dyken (Australia) and Sister Johnson from Utah! Two really nice young people! We love having them in our home. Elder Van Dyken is one of the zone leaders here in the Chester area.
Elder Longavatu from Tahiti, a Sweet Sister from Wales Utah (She is serving in Wrexham and this was the first time we met and I am so annoyed with myself for forgetting her name!), Sister Fernandez who will be leaving us this transfer also. Elder Honora from Brazil and Sister Steele from South Africa! I just happened to have some Biltong to share with her. She was so excited! They all tried it actually and enjoyed. Elder Longavatu was revelling in his countries first ever medal wins in the Olympics!
And of course the star of the show, Mitzie! Oh she did so love having them all here and was quite tired after they went, but she also really, really scared me.
After all the youngsters had left, Todd was out cleaning up the BBQ. He always does that right away. Some fat from the burgers had gotten underneath and he had squirted some bleach on it. I just happened to be out there and caught Mitzie drinking it. Talk about panic stations. I don't think she got very much of it, but I made her drink a ton of milk and water to dilute it and I was on close watch the rest of the evening just in case, which meant I didn't sleep much last night. She seems perfectly okay. I think we need to get pet insurance because it brought home to me just how much in dire straights we would be if anything untoward happened as we would not have been able to pay . . .
Praise God she was alright! Prayers were answered. I made Todd give her a blessing. He thought it was a tad bit silly blessing a dog, but I told him that God cares about Dogs too and I would be feeling a whole lot better if she had a blessing, even if she didn't exactly understand what he was doing.
My day ended with a lovely telephone call from my friend Valerie. All told, I had the perfect day. I had over 200 Birthday Greetings on Facebook. I have tried ever so hard to answer each and every one, but I think I lost it around 150 or so. I may have some time to catch up this morning before church, I don't know. I am going to TRY anyways! I reckon if someone could go to the trouble of posting a Birthday Greeting to me, I need to at least attempt to thank them!
So I better dash! It was the perfect day for sure. I am truly blessed!
God bless you all!
A thought to carry with you . . .
⊰✿⊰⊰✿⊰⊰✿⊰⊰✿⊰⊰✿⊰
There is nothing either good or bad
but thinking makes it so.
~Hamlet, Act ll
⊰✿⊰⊰✿⊰⊰✿⊰⊰✿⊰⊰✿⊰
Spiritual Enlightenment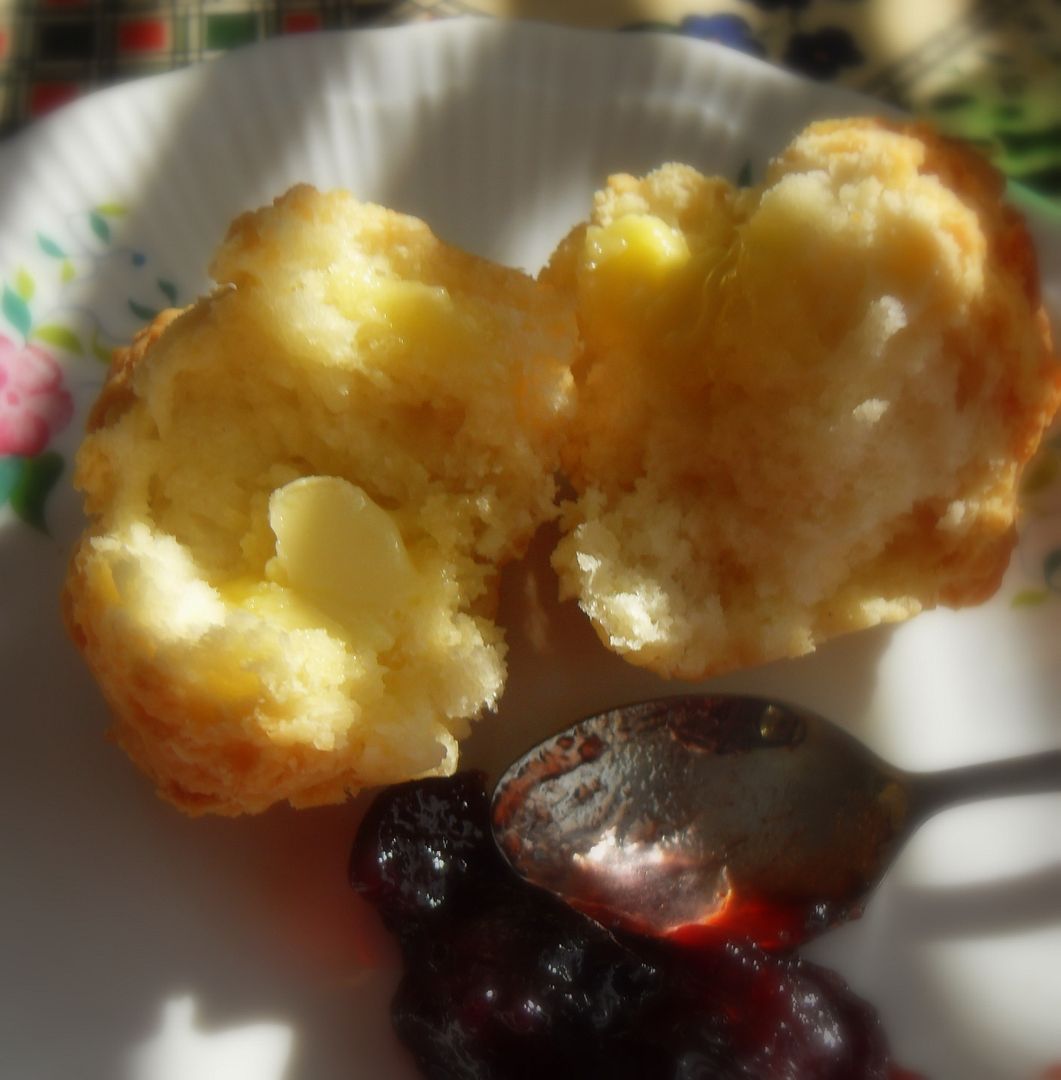 In The English Kitchen today . . .
Buttermilk Scone Muffins
. Delish!
I hope you have a perfectly lovely Sunday filled with oodles of goodness and blessings! Don't forget!
═══════════ ღೋƸ̵̡Ӝ̵̨̄Ʒღೋ ═══════════ ⊰✿░G░O░D⊰✿⊰L░O░V░E░S⊰✿⊰░Y░O░U░⊰✿
═══════════ ღೋƸ̵̡Ӝ̵̨̄Ʒღೋ ═══════════
And I do too!