I know what you are thinking . . . Christmas? It's still August . . . but if you are like me, Christmas always creeps up on you every year. One day its the 20th of August and before you know it, Santa is harnessing up his reindeer. There are only 127 days left until Christmas people! I always have so many crafts I want to do, gifts and decorations I want to make and I always
always
run out of time.
Specifically I want to make some small collectables, etc. for the grandchildren.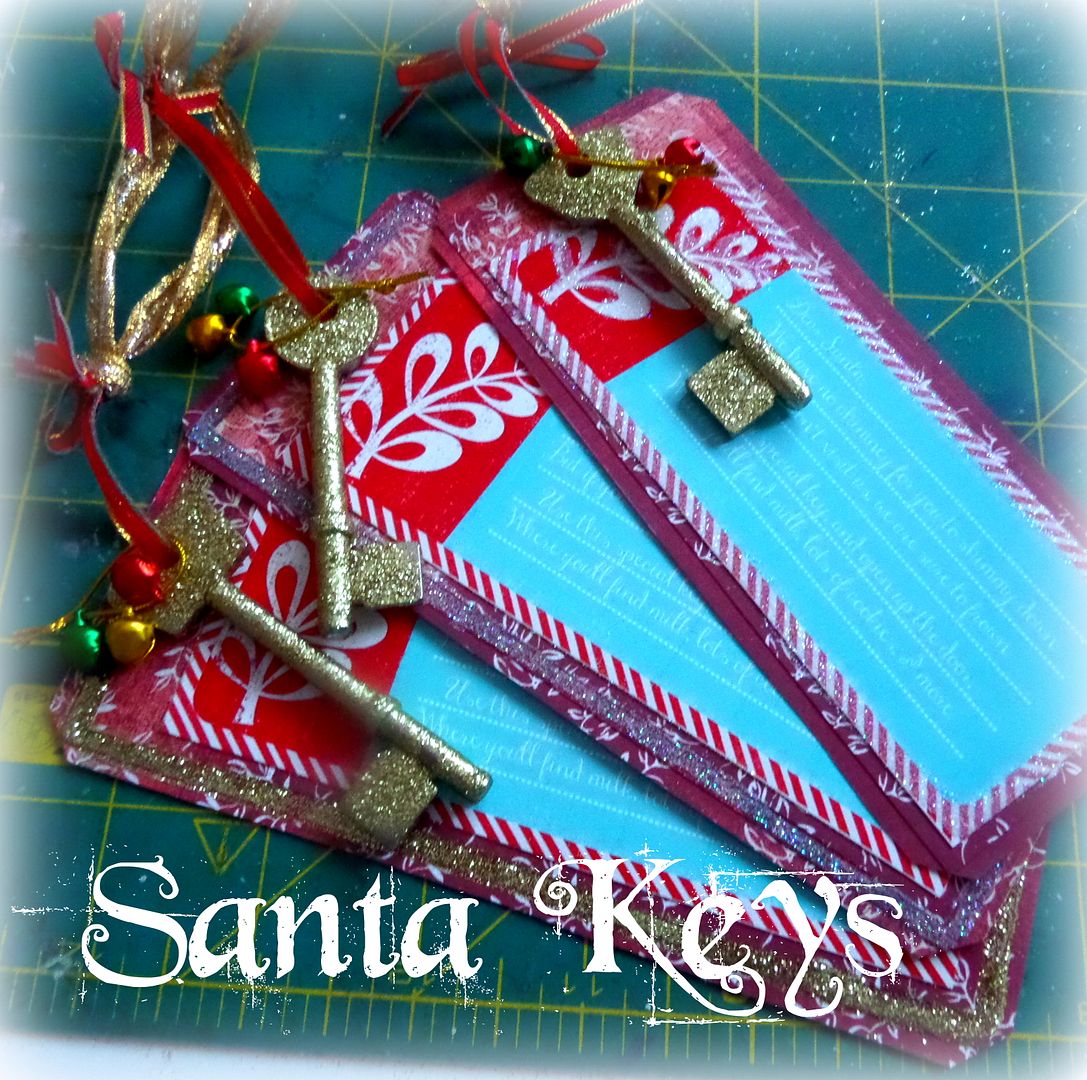 A few years back I made Santa Keys for them all.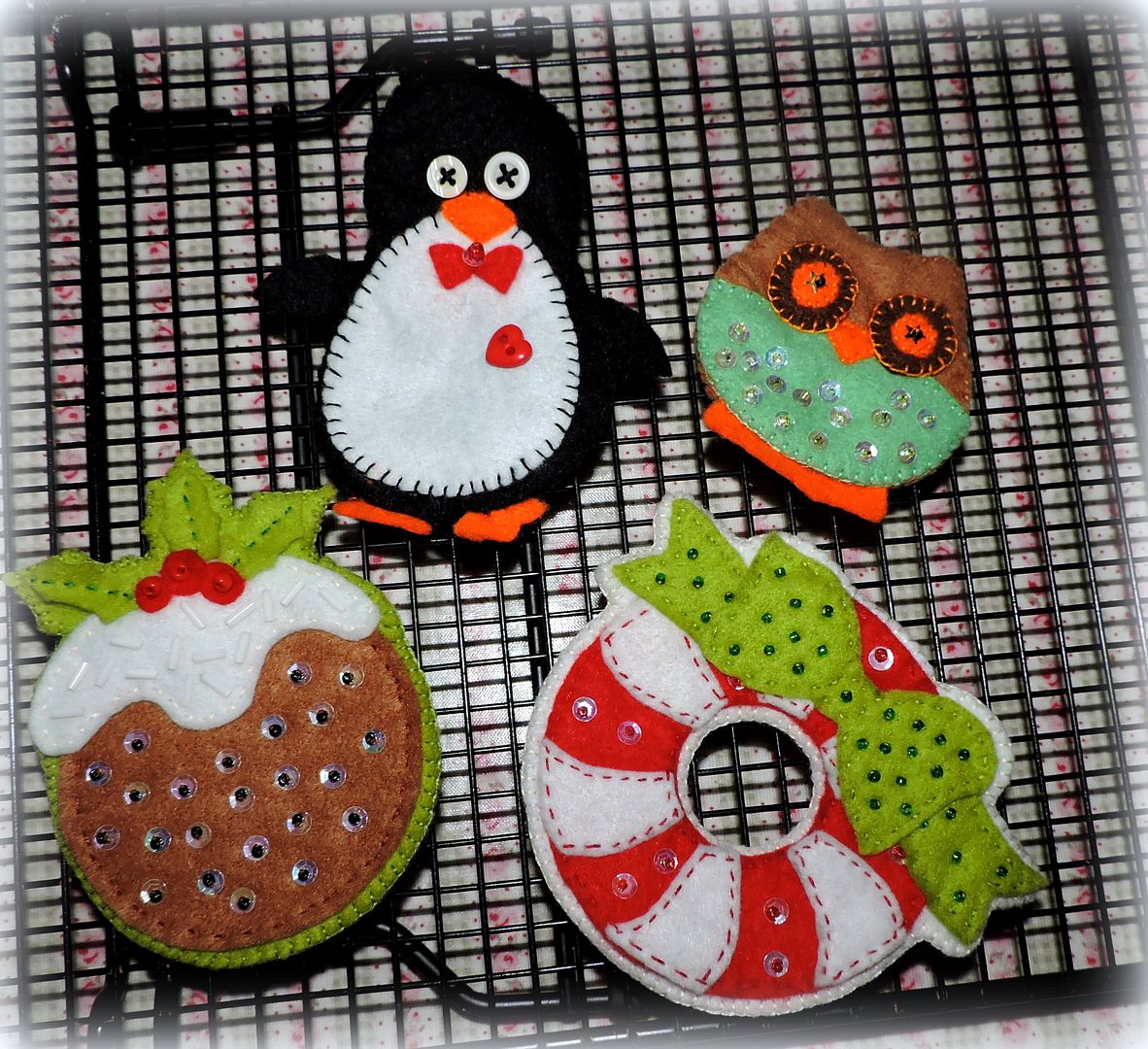 Last year I spent a lot of time making felt Christmas decorations . . . I want to do some of those again this year, except I want to start a lot earlier . . .
Here are some of the things I have found which really have my fingers itching to get started.
You know I have a thing for red and white polka dotted toadstools, right? I found this pattern to make these sweet little ones
on Etsy.
I think they are totally adorable. You can get sparkle felt at Hobbycraft. I might get sparkle felt for the white bits. I think that would be really nice.
These
mitten place settings
are really cute also. I love them. If you knew well enough ahead of time, just who was going to be there you could embroider names on them. (Martha would!) Then they could also be favors the guests could take home and hang on their trees after.
This was for
sale in a shop
, but no longer available. How simple. How attractive and how easy it would be to just make your own.
These felt
bookmarks
would make great gifts to slip into cards, or present to a loved one along with a great book to read.
I have about
six of these
all pieced together and waiting to be turned into stockings up in my craft room. I have had them sitting there waiting for probably 20 years now . . . Could this be the year I finally get at least a few of them done? Well, you never know your luck!
Look at this beautifully quilted candle mat/table topper. I found it on
etsy
. I just love it and what a great way to get rid of some scraps.
DIY Peppermint Candles anyone? How adorable are these! A
Pumpkin and a Princess
.
And these from
Delia Creates
. . . . I have always wanted to decorate my mantle with a village . . .
Of course you could always take it one step further and . . .
Stick them on a wreath . . . glitter them, etc. Thank you
Martha
. Magic. And I have a whole drawer full of Martha Stewart Glitter in every colour under the sun.
These ones are made from recycled Christmas Cards. Two birds with one stone. Found on
Christmas Notebook
.
If I started now, I might have a village by Christmas. You never know.
And every year since time began I have admired this . . . could this be the year I actually
make one
? Hmmm . . . I dunno . . . .
Mind, I've been wanting to
make this
forever also . . . choices, choices. This could be the year.
Truth is I have a very craft soul and a mind filled with ideas, but time and money put limitations on all of my wishes in this direction. There are just not enough hours in the day to do it all. I can tell one thing for sure though, if I don't start now, nothing will ever get done, and so that is why I am thinking of Christmas in August.
I could easily finish at least a couple of things.
A thought to carry with you through today . . .
⊰✿⊰⊰✿⊰⊰✿⊰⊰✿⊰⊰✿⊰
I can choose to let it define me,
refine me, confine me, outshine me . . .
Or I can choose to move on
and leave it behind me.
~Unknown
⊰✿⊰⊰✿⊰⊰✿⊰⊰✿⊰⊰✿⊰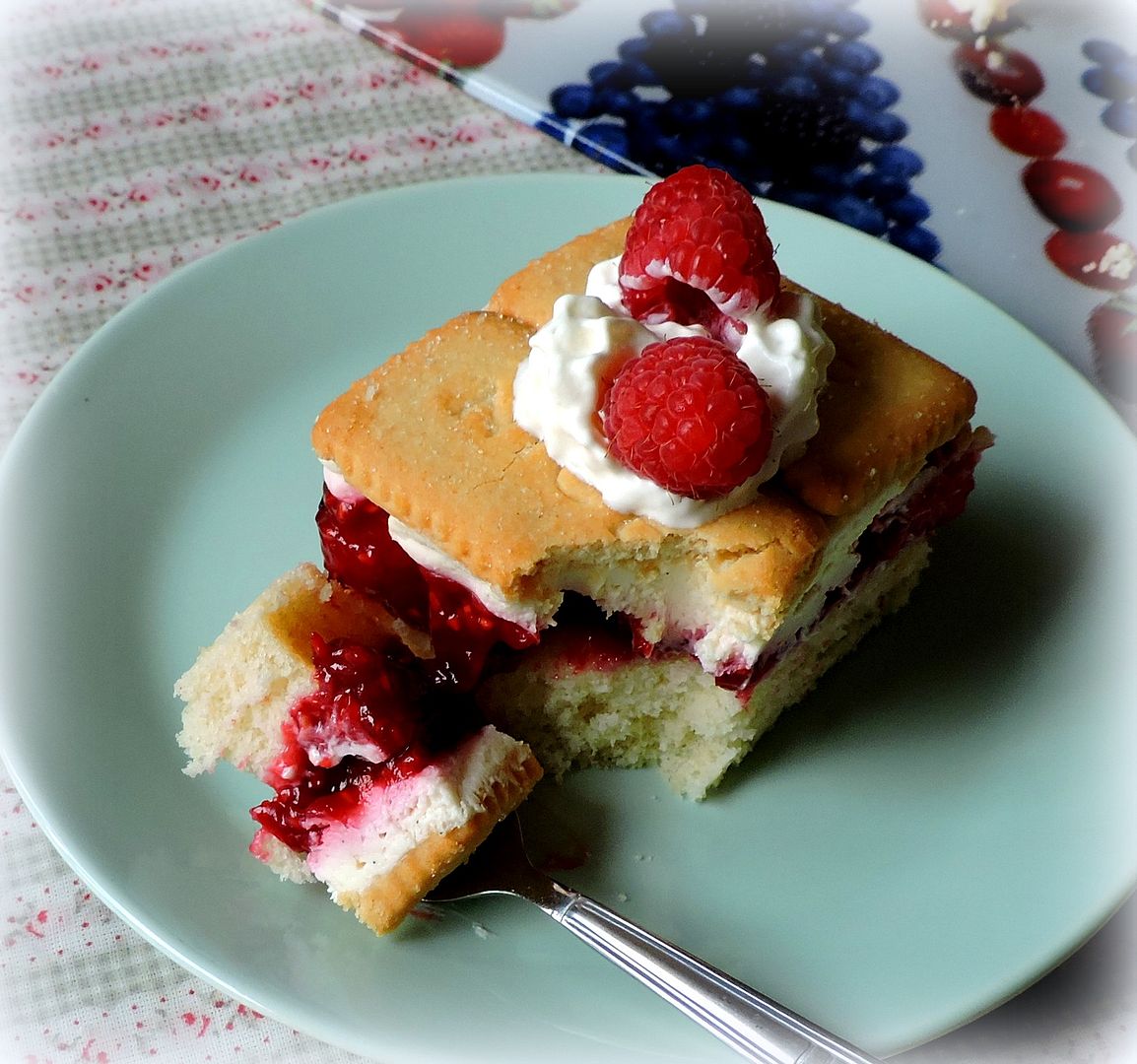 Cooking in The English Kitchen today . . .
Raspberry Dessert Cake
. This is incredibly delicious!
Have a wonderful Saturday! We are off to a Baptism this morning. Todd is giving a talk on the Holy Ghost. I love Baptisms. Everyone I attend reminds me of my own. Wherever you go and whatever you get up to, don't forget . . .
═══════════ ღೋƸ̵̡Ӝ̵̨̄Ʒღೋ ═══════════ ⊰✿░G░O░D⊰✿⊰L░O░V░E░S⊰✿⊰░Y░O░U░⊰✿
═══════════ ღೋƸ̵̡Ӝ̵̨̄Ʒღೋ ═══════════
And I do too!!