It was such a bright and sunny day yesterday that we went off into Chester very early in the morning on the bus. Twas cook and crisp and even . . . just like the song! They have the Christmas Market set up now by the Town Hall. It was the perfect day to explore it. Not so late in the season that it was overly crowded (ie. Still breathing room), but not so early that nobody was there. Actually when we first got into town most of the booths were not open yet at all, but later on when we left to catch the bus to go home, all were open and there was a mash of people, sounds and smells. Nuts and spice and frying onions. Just loverly!
I didn't get to see it at all last year, so this was a real treat for me. So much temptation there. Pancakes . . . fudge . . . hotdogs . . . burgers . . . there was even a bar. Oodles of pies and cakes and everything oriented to Christmas. I loved the Olive Wood Nativities. Lots of slippers and mitts and caps . . .
Oh, if only I could have found a hat like Penny wears in this episode of The Big Bang Theory . . . .
with those two tails and the big fluffy white pom poms. I might have been sorely tempted. Even if I would look more than a bit silly in it. At least I could feel like Penny.
I did manage to get myself a pair of gloves which I have been coveting now for more than a few years. And they were on sale. Bonus! I did a bit of work last week for a marketing survey on the telephone so we had a tiny bit of extra cash to spend, and I did need a pair of gloves or mitts. I have given up trying to knit my own. My hands would be dangling in icycles before that happens. I just cannot figure out how to knit with four needles and I don't like the way the two needle ones look. I am so sad that I lost my old mittens, but so happy that I found these. I put them on right away. The clerk in the shop cut all the tags off for me. I felt very glamorous. 😇
This hat did sorely tempt me also, but I resisted. In reality I don't like hat hair. Although with long hair I don't think that is as much of a problem as it is with short hair. Maybe I will knit/crochet myself a set of ear warmers instead. We shall see.
We had a couple of hot chocolates in Caffe Nero. They came totally adorned with cream, marshmallows and sprinkles. I did not want all of that stuff, but did not have the heart to say so once they were presented to us. Nobody asked. As a diabetic, it is bad enough I am having the hot chocolate, but all that cream, marshmallows and sprinkles are not so good for me. I just scraped it all off onto a napkin. But they really should ask I think. Pretty though . . .
I have been checking out the nail art for Christmas nails, thinking I should be able to do something myself . . .
This tutorial from
More Beauty
looks definitely doable. I might be able to manage that. Not sure how the left hand doing the right hand would work however. Thinking . . . .
Oh but this is sooooo lovely . . . very party-like. I could not find a source. I just did my nails last night with pink polish and had to re-do three of them no less than four times. I am hopeless and so I don't think doing actual nail art is in my future. No matter how hard I tried, I kept banging them on something. Sigh . . .
This I might be able to manage however. From
Emily's Nail Files
. Apparently you just dab the glitter on with a kitchen sponge. I could do that! And its so pretty!
In the afternoon I made Mince Pies while Todd had an afternoon nap. These afternoon naps are becoming almost an everyday occurrence now. And then he doesn't sleep very well at night. When I got up this morning, he told me that had not slept all night last night again . . . I don't know what the solution is. 😢 And yet, last evening while we were sitting watching the television, he was snoring away in his chair . . . .
Doreen called over in the afternoon to see if she could be really cheeky and would I cook a leg of lamb for her. I said not cheeky at all, I would be happy to. So Billy brought it over and I roasted it for her and then Billy came to pick it up when it was done. She always insists on paying me. I wish that she wouldn't. It makes for a very expensive roast for her, but she won't take no for an answer. I am happy to do these things for her. I know if the situation were reversed she would do it for me.
Oh, and my nextdoor neighbor knocked on the door in the afternoon and said she was walking down to the shops and did we need anything. That was so kind of her. I have nice neighbors. Which reminds me I best get out there and buy some Christmas Cards. We got our first one in the post on Friday. I am way far behind this year. Way far behind. I could be doing those things while Todd naps. Bad me.
Look at this lovely happy family waiting for Santa to show up at their local Santa Claus Parade yesterday. My son Anthony and his boys (Gabe and Luke) and of course his lovely wife Anne. Looks like Anthony has shaved his beard off. (YES!) He was starting to look like a guy from Duck Dynasty there. (Too bad they didn't have the funds like the guys from Duck Dynasty! My poor boy has struggled all his adult life to provide. Makes me sad and I wish I could do more for them.) But what a happy looking little family. Did my heart good to see this photo. They look so happy.
That is what I miss most during the holidays . . . family. Oh, I know I have Todd . . . and I am blessed to have him, but some other family would be nice also. We are thinking of inviting two elderly gals from our church over for Christmas Day this year. Last year we had a Christmas Day loaded with activity. Tatiana was here and we ended up at the Johansen's with all the Missionaries on Christmas Day. It was such a busy day . . .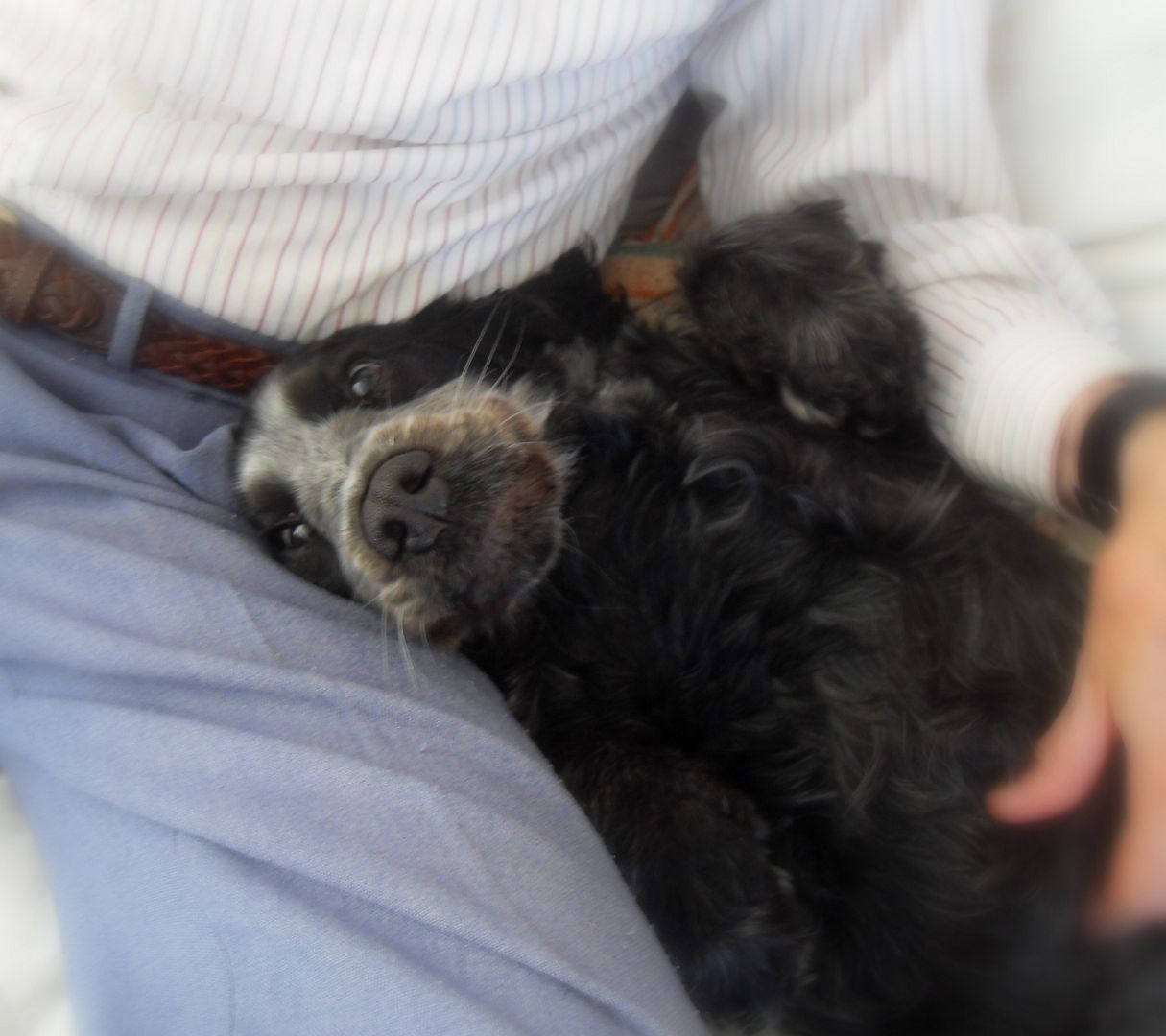 We do have each other however and that is quite a lot. So many others are not so blessed as we. I am rambling now so will end this off with a thought to carry with you through today . . .
✻ღϠ₡ღ✻ (¯`✻´¯)
`*.¸.*✻ღϠ₡ღ
❥✻❥.¸¸.✿¨¯`❥✻❥¸¸.✿¨¯`❥
"Where charity stands watching
and faith holds wide the door
the dark night wakes - the glory breaks,
Christmas comes once more."
~ Phillips Brooks
❥✻❥.¸¸.✿¨¯`❥✻❥¸¸.✿¨¯`❥✻❥.¸¸.✿¨¯`❥✻❥
Spiritual Enlightenment
In The English Kitchen today . . .
Fluffer Nutter Brownies
. Oh my goodness. 😮 WOWSA WOWSA!
Have a beautiful Sunday. May your day be filled with lots of love and laughter. Don't forget along the way . . .
═══════════ ღೋƸ̵̡Ӝ̵̨̄Ʒღೋ ═══════════ ⊰✿░G░O░D⊰✿⊰L░O░V░E░S⊰✿⊰░Y░O░U░⊰✿
═══════════ ღೋƸ̵̡Ӝ̵̨̄Ʒღೋ ═══════════
and I do too!