"The world is fairly studded and strewn with pennies cast broadside from a generous hand. But who gets excited by a mere penny?...It is dire poverty indeed when a man is so malnourished and fatigued that he won't stoop to pick up a penny. But if you cultivate a healthy poverty and simplicity, so that finding a penny will literally make your day, then, since the world is in fact planted with pennies, you have with your poverty bought a lifetime of days. It is that simple. what you see is what you get." ~Anne Dillard
A few of the small and wonderful things which bring untold joy into my life. It's the small things in life which truly mean the most. Simple abundance . . . it's the best.
Frosty mornings and the beauty they create. I spent some time in the garden with my phone snapping a few photos. The first is of a rose which got caught . . .
And then a spider's web which I managed to capture. Webs always look so mystical when caught in frost or rain don't you think?
I have all of my packages ready to post to North America now. Took some doing, but they are ready to go out. And on the plus side, the bookies are slashing the odds for a White Christmas. So that means (If I am right) that the odds of a White Christmas are more in the favour of a yes than a no? We shall see!
I finally got to do a facetime with my mom. It was only for a few minutes and the sound/reception was poor, but we did get to see each other. I am not sure that she liked it very much. She has never taken well to change. But I did and it was nice to see her. I am not sure I will do it again however. I had toyed with the idea of getting her a tablet in the new year, so we could do this often, but I don't think that it would be a very good idea upon thinking about it. She hates techonology and she hates change and I just think it would cause her a lot of stress and hassle. Best to just leave things as they are.
I was looking every where for nail decals and gems yesterday for Christmas nails, but couldn't find any that would actually be here before Christmas, so scratch that idea for this year. But next year, watch out! Something to look forward to!
Feeding the birds. We love doing it. It costs a bit at times, but is worth every penny. We enjoy watching them. We mostly get sparrows, and the odd blue tit or robin and sometimes we get goldfinches (which look a lot different over here!) Sometimes we get flocks of starlings and there are a pair of wood pigeons that are always out there. We could watch them for hours.
I baked Todd some mince pies and we had pie crust cookies from the leftover dough. I love pie crust cookies.
Perhaps too much . . .
Our time is coming to an end now. As of the 14th of December our time as Missionaries will be done. I hate to think that our mission is ending and there is so much more we would have liked to have done but it is the right time. I am grateful that we could hang in for the last few weeks, but know in my heart that we could not do any longer. We had thought earlier this year that we would ask for an extension, but something made us change our minds. So glad that we did. Not that we didn't want to serve longer, but with the health challenges we are facing at the moment, it is the right time to finish. So grateful for having had the opportunity to serve, and wishing we had been better at it, but I know we will be blessed for having tried.
Puppy cuddles. She is still not happy about being on a diet, but she has been losing weight, which is a very good thing. I love being able to reach my hand out in the night and stroke her just as much as I love being able to reach out my hand and touch Todd.
Life is good.
A thought to carry with you . . .
⊰✿⊰⊰✿⊰⊰✿⊰⊰✿⊰⊰✿⊰
Let me hear Your loving
kindness in the morning;
For I trust in You;
Teach me the way
in which I should walk;
For to You I lift up my soul.
~Psalm 143:8
⊰✿⊰⊰✿⊰⊰✿⊰⊰✿⊰⊰✿⊰
I love the Psalms . . .
Spiritual Enlightenment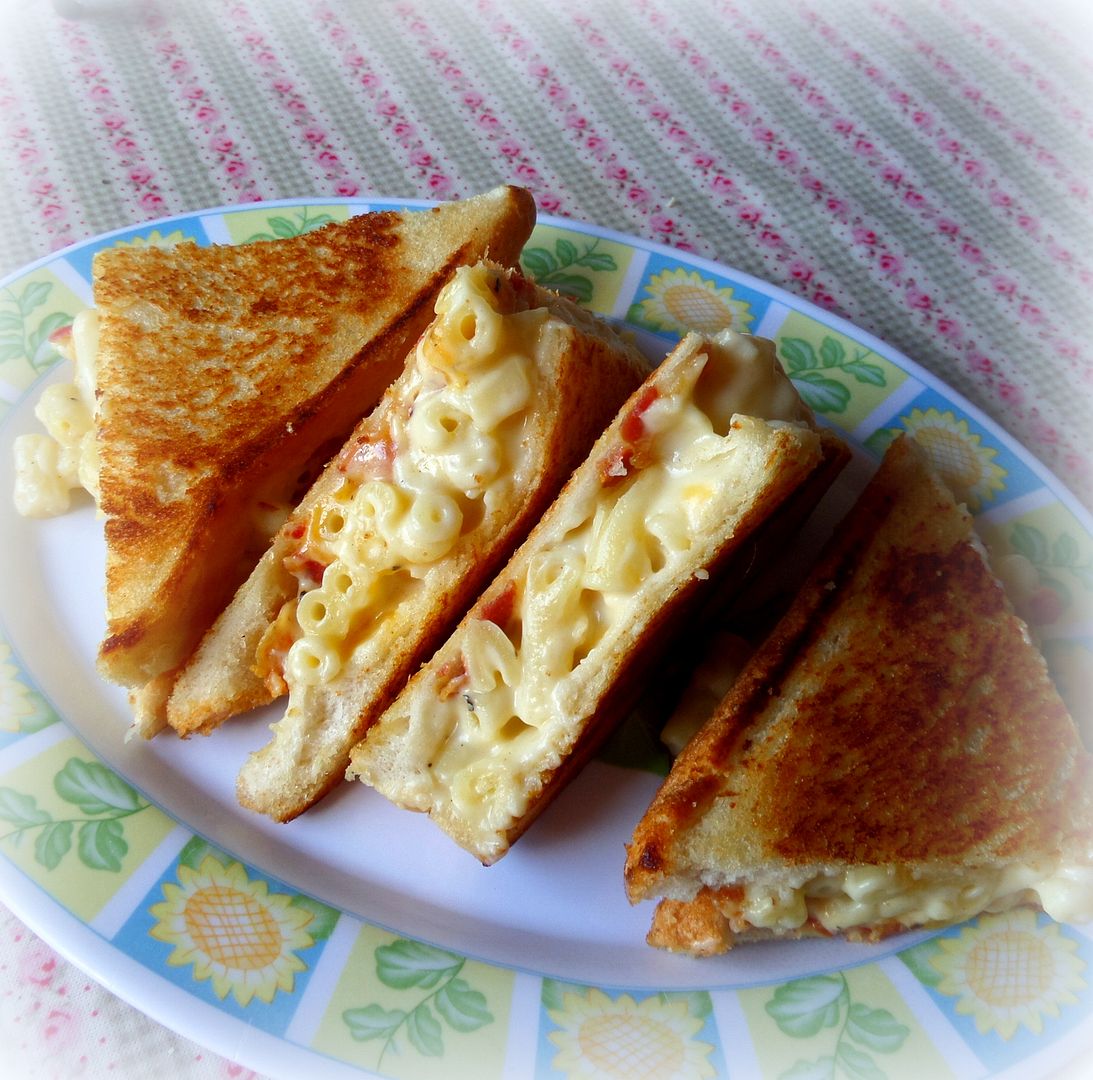 In The English Kitchen today . . .
Grilled Mac and Cheese and Pancetta Sandwich
. Hedonistic, but tasty.
May the week ahead of you be filled with many small and wonderful things. Along the way don't forget . . .
═══════════ ღೋƸ̵̡Ӝ̵̨̄Ʒღೋ ═══════════ ⊰✿░G░O░D⊰✿⊰L░O░V░E░S⊰✿⊰░Y░O░U░⊰✿
═══════════ ღೋƸ̵̡Ӝ̵̨̄Ʒღೋ ═══════════
And I do too!