I had a bit of time yesterday and so I decided to make some Christmas Ornaments to give to some of my friends at church this year. I had found a few really quick and easy ones on Pinterest that were Nativity related, so I rummaged through my craft stuff to see what I had that would work and this is what I came up with. It is loosely based on a combination of all that I have seen. The photos are not great because I took them with my phone, but hey, ho. I am sure you will get the idea. This was quick and simple. I thought it would be fun to share a tutorial with you here today.
What you will need for each ornament:
3 1/4 inch flat wooden star with or without a hole cut in the top
2 large flat wooden clothes peg used for dolls
(You could use the round also, but I like that the flat ones lay flat)
1 (10 mm) round wooden bead
about 9 inches of rustic twine, cut into two pieces, one 6 inches and one 3 inches
a 2 inch square of warm and natural batting
Hot glue and a hot glue gun
Take your square of warm and natural batting and turn one corner down about 1/2 inch, then flip the batting over until the turned over bit is at the back and at the top of the square as it faces you.
Fold the bottom up and then bring one side of the batting across to cover it in the centre of the front.
Bring the other side over to cover the bottom and left side folds. You should have a bit of a cowl collar on the batting. This is the swaddling clothes for baby Jesus.
A bit blurry, but using the 3 inch length of twine, tie it around the little swaddling you have tying it tightly and having the knot on the front. Trim the extra length off so that it isn't too long.
Using a dot of hot glue, glue the wooden bead in the little space left at the top. You will want to make sure that the holes are at the sides and will be hidden by the batting. Your baby Jesus is now done.
Place your wooden star, right side up onto your work surface.
Run some hot glue down the upper third of one of the clothes pins and place it down onto the star slightly off centre, pressing gently to affix it to the star. This is Mary.
Repeat with the other one, placing it slightly above the Mary one, so that she looks nestled into the side of it. This is Joseph.
Glue the Jesus on top of the clothes pins so that it look like Mary is holding him. Tie a knot at the end of the 6 inch length of twine and glue it to the back of the top of the star for a hanger. Alternately run it through the hole (if you star has holes) and tie it closed at the top for a hanger.
You are done. Repeat as many times as you want to make as many ornaments as you want! Oh, yes, also remember to remove any stray glue strands. You know how hot glue is. I forgot one that you can see in the photo, which you probably wouldn't have noticed but I pointed it out and now you can't stop seeing it, lol.
I think you might be able to get away with using a slightly smaller square of batting, but that is the size I used. Enjoy!
I suppose there are all kinds of ways you could dress this up, but I am really fond of the natural look. So there you have it. A tutorial for making a really simple Christmas ornament. I plan to do more of these tutorial things. This was my tester and I have learned a lot from it. The next one should be much better!
A thought to carry with you through today . . .
Another photo one.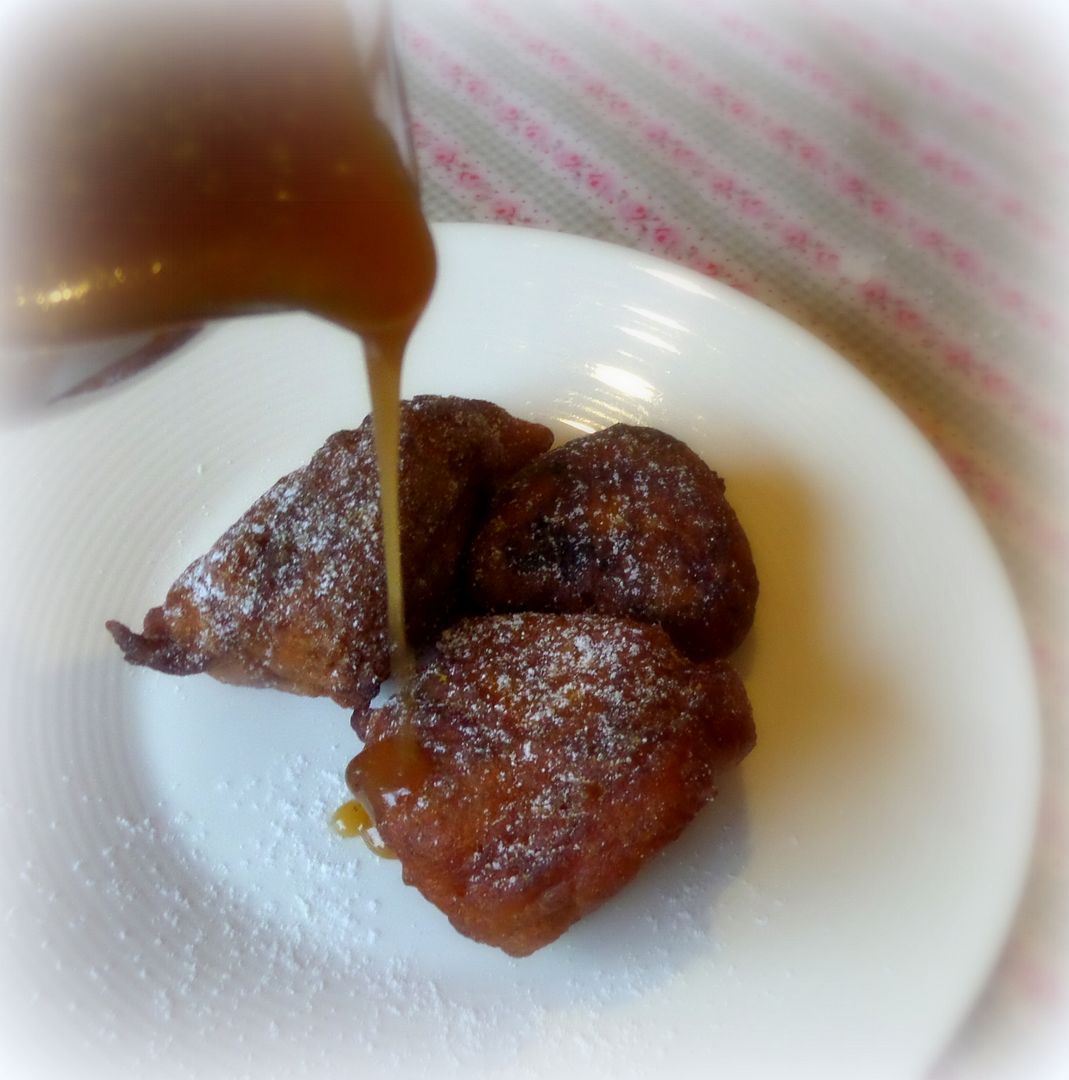 In the English Kitchen today . . .
Spiced Pumpkin Fritters with a Vanilla Caramel Sauce
.
Have a fabulous Saturday. Whatever you get up to today, stay safe and stay warm. Don't forget!
═══════════ ღೋƸ̵̡Ӝ̵̨̄Ʒღೋ ═══════════ ⊰✿░G░O░D⊰✿⊰L░O░V░E░S⊰✿⊰░Y░O░U░⊰✿
═══════════ ღೋƸ̵̡Ӝ̵̨̄Ʒღೋ ═══════════
And I do too!