A few of the things I find each week which pique my curiosity or inspire me to want to do something, create something, cook something, or become a better person! I hope they will pique your curiosity or inspire you in some way as well!
The cutest little thread catcher. A place to put all your snippets while you are working. From
Gigi Quilts
. A tutorial.
The cutest Minion Pin Cushion from
Lady Joyceley.
Free pattern. Its so cute!
The uses and benefits of Epson Salts. 25 from
Dear Chrissy.
Got a long scarf? An interesting way to tie it.
How to measure for the perfect Bra Size. From
Life Hacker.
Created by Diane.
Mason Jar Lid Mini Pies. Yum! I love pies.
Santa Hat Pretzels. So cute. From
The Instructables
.
DIY Gift Bags. From
Designer Trapped
.
Button Ornaments. From
Wytography
. I love LOVE the snowman.
Free Knitted Snowman Pattern from
Flutterby Patch
.
I really, REALLY love this one. Its free and from
Craftsy
. The embroidered bits really make it. It is a crochet pattern.
Three step by step Watercolour Tutorials. Free. From
Artist Daily.
Honeycomb Ornaments from vintage book pages. A tutorial from
House Revivals
.
Kombucha Brewing for beginners. From
Strictly Delicious
.
Homemade Ginger Syrup. From
The Baker Chick
. You also end up with candied ginger. Can't be bad!
Vintage Hanky Window Dressing. From
Town and Country
. Sweet.
DIY Cake Stands using thrift store finds. I could not find a source, but this is a brilliant idea. You could also use glasses or stemware for the pedestals so long as they were sturdy.
Add legs to a cutting board for a really fancy cheese tray. I love it! From
Ms Smartie Pants
.
How to Paint Grain Sack style striping on furniture. From
Tweak and Style
. I really like these special touches.
DIY Memory Board using vintage fabrics and lace. From
Penty de Val
. No instructions. Just eye candy.
The Benefits of Apple Cider Vinegar. I need to get a bottle of this.
From
Skinny Mom
. Helpful tips for proportional servings plus other tips.
Veggie Cooking Cheat Sheet.
An envelope travel journal. From
Scrapbook Laurentides
.
Machine Quilting for beginners. From
Quilt Lessons
.
And those are my finds for this week. I hope you found something of value that you can use. I find lots more than this, but these are things I think you just might like. I hope that you did!
A thought to carry with you . . .
⊰✿⊰⊰✿⊰⊰✿⊰⊰✿⊰⊰✿⊰
⊰✿⊰⊰✿⊰⊰✿⊰⊰✿⊰⊰✿⊰
Spiritual Enlightenment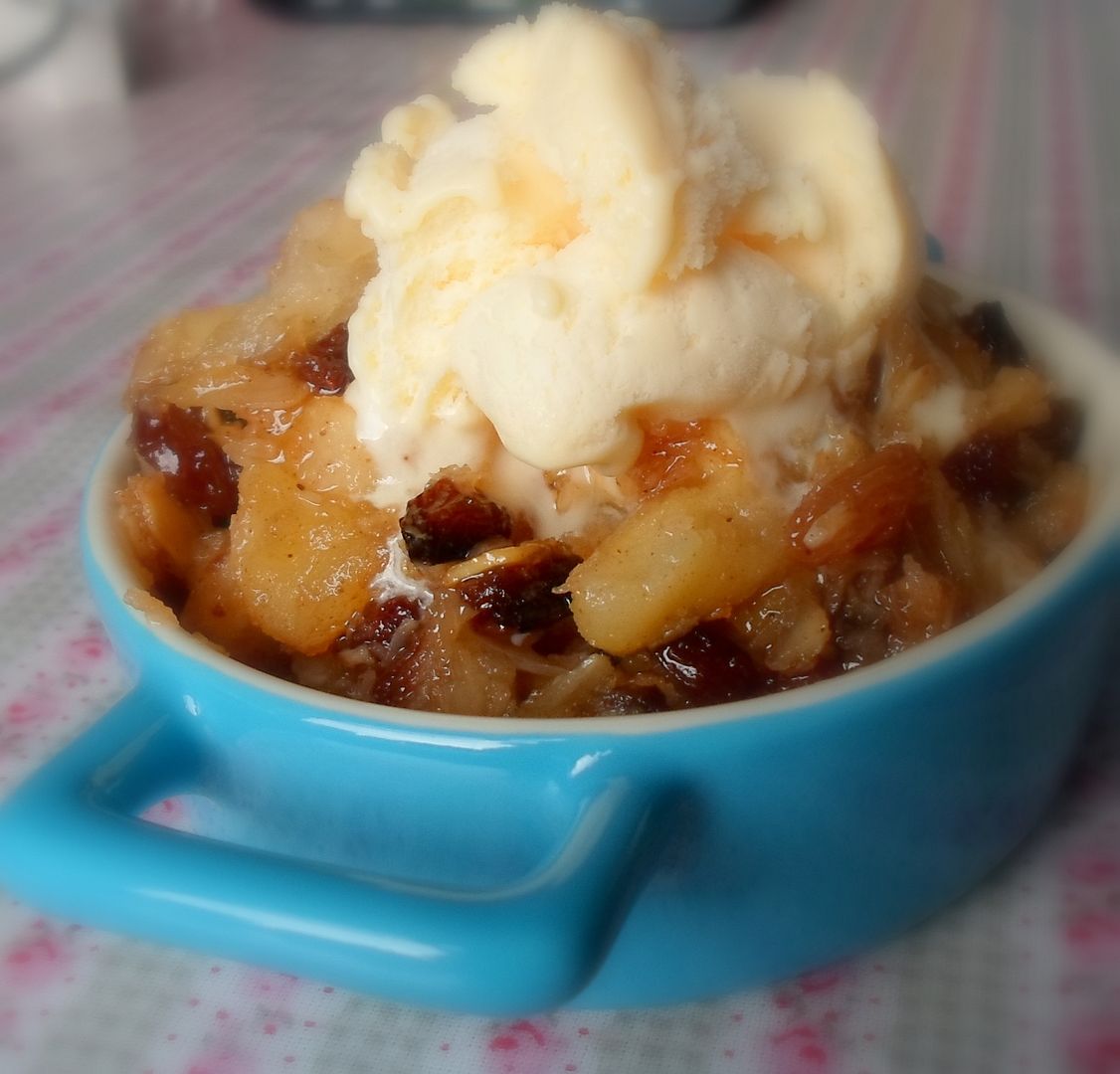 In The English Kitchen today . . .
House Baked Apples
. Quite Simply Delicious.
Have a great Friday! Don't forget!
═══════════ ღೋƸ̵̡Ӝ̵̨̄Ʒღೋ ═══════════ ⊰✿░G░O░D⊰✿⊰L░O░V░E░S⊰✿⊰░Y░O░U░⊰✿
═══════════ ღೋƸ̵̡Ӝ̵̨̄Ʒღೋ ═══════════
And I do too!