These are a few of my favourite things . . .
Nail Polish ot Lacquer as they call it over here and I just love LOVE this colour. I am wearing it now and it looks so nice. Goes wonderfully with my flower printed black church dress and makes me feel elegant. For years and years I did nothing like this for myself. I started painting my nails when I got into my 40's, had to stop when I was working as a chef, and now I just am enjoying having nice nails again. I don't keep them long. Just about what you see here. I like it that way. More natural.
My new mug. I love robins and I love mugs. I love robin's eggs. I love paint splatters. This is a Wrendale Designs Garden Friend Mug by Royal Worcester. It makes me happy. On one side the robin looks like this and on the other side it is . . .
Plucking a worm. I LOVE it! I meant to tell you about it last week. But better late than never! Todd is under strict orders to never never use it. If it gets broken I would be most inconsolable.
Clocks. From Big Ben to small alarm clocks. I just love clocks. I love the ticking. I love it when they chime. I love it when they play music. There is a lot of comfort to be felt in the ticking of a clock.
We are both quite loving The Crown on Netflix. We only just finished watching episode 9. It is so very well done and you feel like a fly on the wall watching it all unfold. Right now Prince Phillip is not coming over as a very nice person.
Anything shaped like a heart. I adore hearts. Heart shaped jewelry. Heart shaped pillows. Heart shaped cookies and cakes. Hidden hearts. Found hearts. I just love hearts.
Little necks and ears. I want to snuffle them.
Vintage Dolls. I don't have any. But that doesn't stop me from loving them. You can love things you don't have from afar. Just so long as you don't covet them.
The Wisdom of Winnie the Pooh. It is so profound. Children's stories that adults can appreciate. What could be better than that?
Audrey Hepburn. I liked her films and I like reading about her. I love photographs of her. She was very elegant. And, I believe, very nice.
And those are my favourite things for this week. What are some of yours?
A thought to carry with you . . .
A picture one for this week.
To all my American family and friends!
Happy Thanksgiving. May your day be surrounded with family, friends, more food than you can eat and most important of all. Lots of love.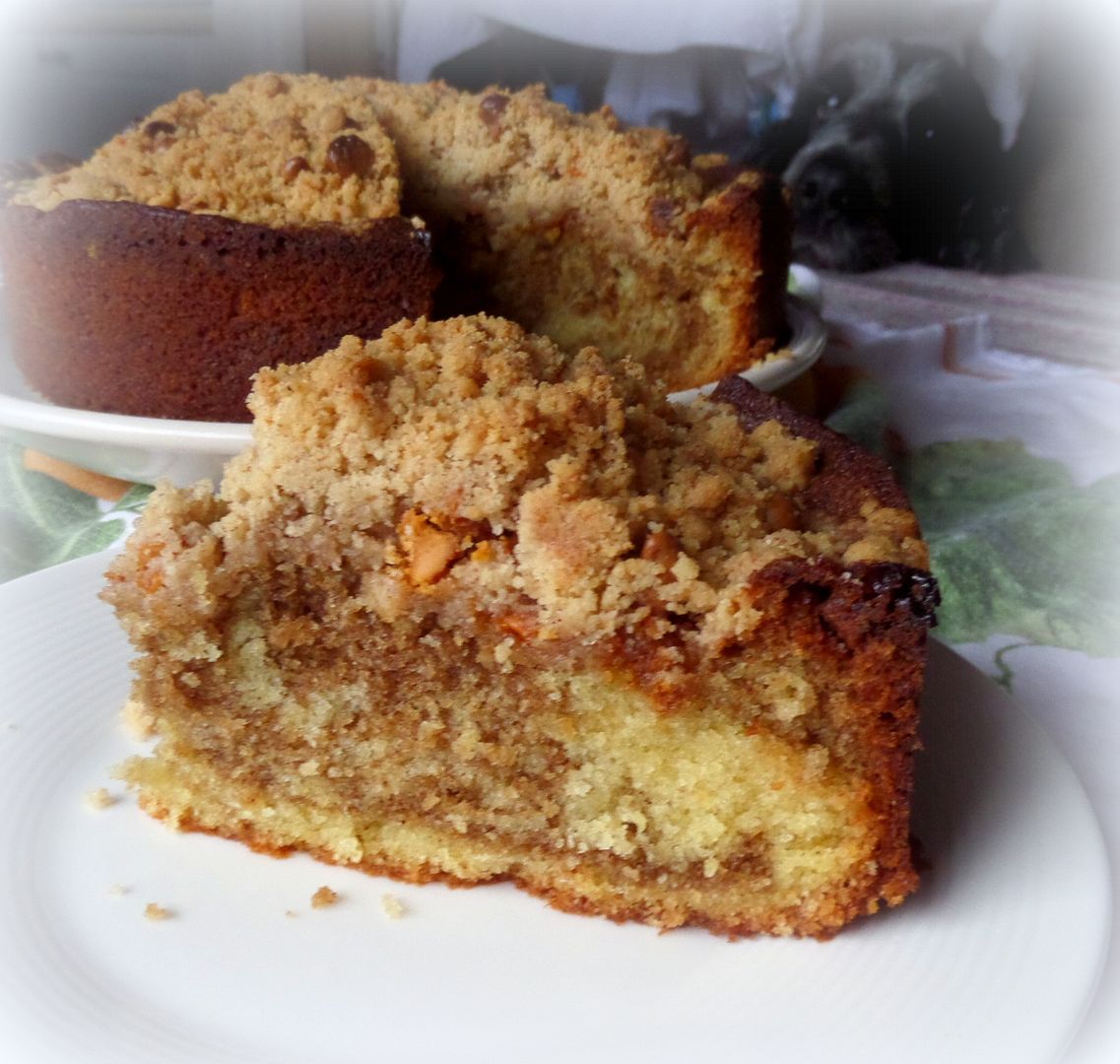 In the English Kitchen today . . .
Crumb Topped Marble Spice Cake
. Nom nom!
Have a beautiful day . . . keep hoping, keep believing . . . don't forget . . .
═══════════ ღೋƸ̵̡Ӝ̵̨̄Ʒღೋ ═══════════ ⊰✿░G░O░D⊰✿⊰L░O░V░E░S⊰✿⊰░Y░O░U░⊰✿
═══════════ ღೋƸ̵̡Ӝ̵̨̄Ʒღೋ ═══════════
And I do too!