It is not outside the realms of possibility for us to have a White Christmas here where I live in the UK, but it is a very rare occasion that it happens. My friend Tina and I were saying how very un-Christmassy we feel this year. We have both had a year filled with occurances and I suppose that is very natural. Tina is off to South Africa today to visit with family and won't be back until just before Christmas. I am off to the hospital today with Todd for his first appointment with his Cancer Doctor, and in just over a month, Christmas will be here and so I thought I would be a little bit festive this morning and pop out some Christmas ideas for you all.
I don't know about you, but I like to plan ahead when it comes to getting in food for the big day.
Shopping is already becoming a nightmare and it will only get more so and as for online shopping, forget it. All those choice Christmas spots have already been snapped up. Now is the time to take a look at your freezer and free up some space so that you can get some things in ahead. Is there some leftover stew that you optimistically froze two years ago? A few loose chicken nuggets or fish fingers shedding breadcrumbs? Its time for a banquet night where you cook up all of these bits and pieces to make room for some fabulously festive food instead. I already have my turkey, but I have a long way to go. There is so much we can be cooking ahead and popping into the freezer for the big day if we only have the room. Lets make room.
Uncooked stuffing, homemade cranberry sauce, mince pies, shortcrust pastry. I found an excellent site to help with all of those Christmas/Freezer make aheads. You can find it here on the
BBC Goodfood Freezer Guide Christmas
.
Did you know that for a small donation of £5 to the NSPCC Santa Claus will send a personalised note back? You have the pleasure of making a charitable donation and then putting a smile on the kiddies faces. You can find out more by visiting the NSPCC website:
www.nspcc.org.uk/whatyoucando/make-a-donation/letter-from-santa
Christmas Cards. Are you like me? Do you find yourself hunting down addresses each year for the people on your Christmas Card List? Draw up your Christmas Card list early and then (adding addresses underneath each name) add them to a label template ready to print out and pop onto the cards. You can find plenty of information about how to
do this here
. Better yet, after Christmas this year I am going to buy some cards on sale and have them all labeled and ready to go for next year. This could be an annual thing. Lets see how organised I can be.
I also buy a membership to
Jaquie Lawson
every year. She makes beautifully animated cards. I don't know anyone who doesn't like to receive one of those and many of them are interactive as well. Also if you join or renew now you get a free advent calendar. I love her advent calendars.
If your Christmas puddings and cakes are not already made, do it now. These things keep for yonks and yonks without refrigeration. Why spend a fortune on an already made one when a homemade one tastes ultimately better. I always make
This Christmas Cake
. It turns out beautifully. And I make a
Steamed Carrot Pudding
. This pudding freezes beautifully and is much lighter than the traditional Christmas Pudding. Todd does love Christmas Pudding, but I think with an already terrifically fruity cake this lighter pudding goes nicer. It has been a tradition in my family for years and years and everyone loves it. You can simply re-steam from frozen on the day and you are ready to go. If you are wanting a classic one however Sunday the 20th of November is known as Stir Up Sunday, the last Sunday before advent. Traditionally the whole family takes turn to mix the ingredients making wishes for the year ahead while they do so. You can find an amazing foolproof
recipe here
. Its a real cracker!
Now is the time you can have a clear out in the kitchen cupboards and make room as well, and organize so that your holiday/baking cooking runs as smoothly as possible. I always have a lot of unwanted (AND INDATE this is important) things in my cupboards which have been sent or even a surplus of things which I can donate to the local foodbank. A bit of a clear out and an organization is a really big help both to me and to the foodbank/homeless shelter.
Wrap those gifts early. I tend to wrap them as soon as I buy them. Of course I need to do a lot of my shopping/wrapping extra early because I have a lot that goes to North America.
Anyways, this is just a few things you can be getting on with as we run into the last half of November.
Happy Birthday today to my Grandson Jacob! He is growing up so fast. I hope his Birthday present got to him in time. He is a sweet little character. Such an interesting little boy. I love him to bits. But then I could say that about all my grandchildren.
Love, Love, LOVE the grands!
A thought to carry with you through today . . .
⊰✿⊰⊰✿⊰⊰✿⊰⊰✿⊰⊰✿⊰
Go easy on yourself.
Whatever you do today,
let it be enough.
~unknown
⊰✿⊰⊰✿⊰⊰✿⊰⊰✿⊰⊰✿⊰
Spiritual Enlightenment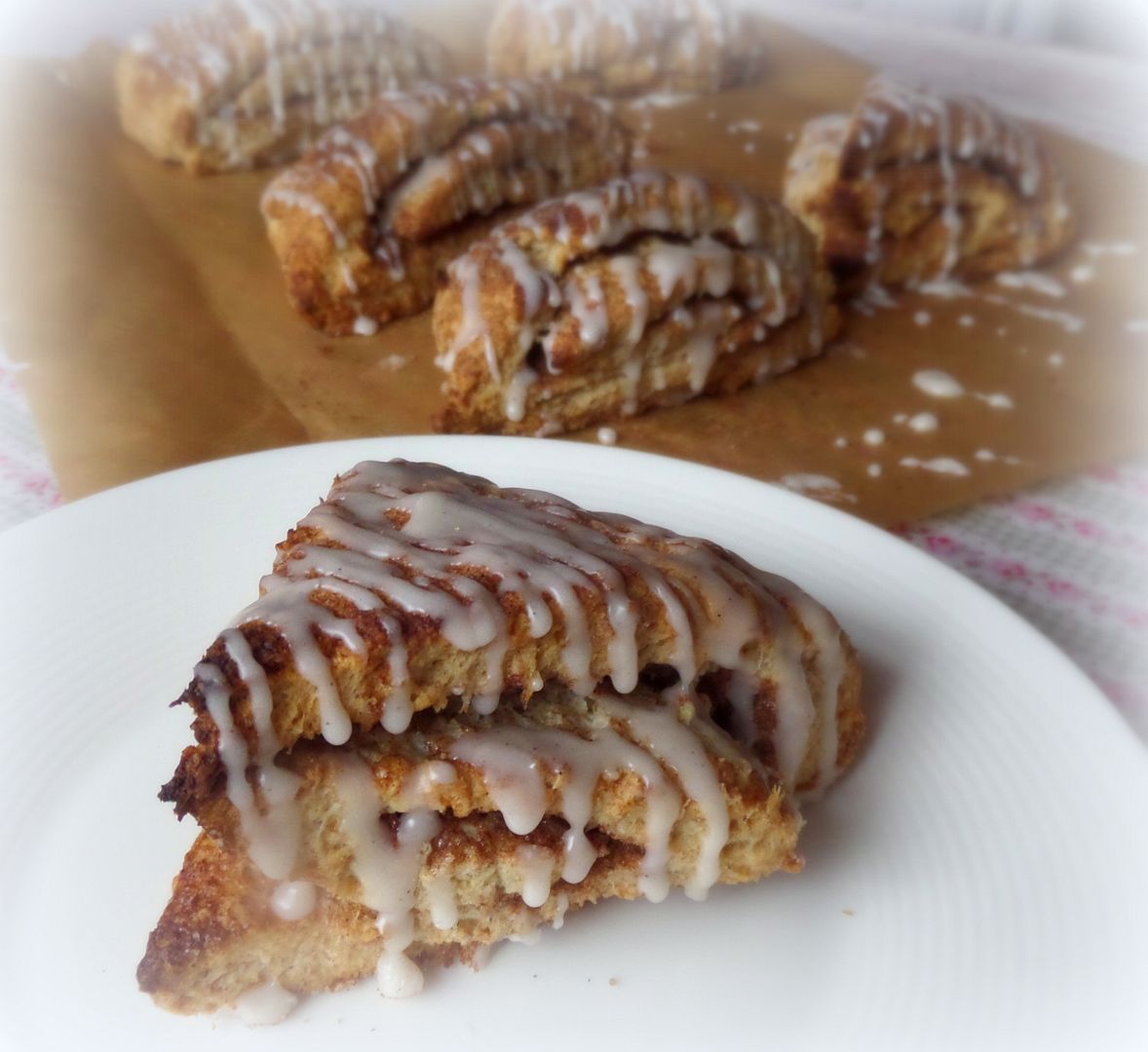 In The English Kitchen today . . .
Cinnamon Roll Scones
.
Have a great Wednesday. Be happy and be safe. Don't forget . . .
═══════════ ღೋƸ̵̡Ӝ̵̨̄Ʒღೋ ═══════════ ⊰✿░G░O░D⊰✿⊰L░O░V░E░S⊰✿⊰░Y░O░U░⊰✿
═══════════ ღೋƸ̵̡Ӝ̵̨̄Ʒღೋ ═══════════
And I do too!