FOR TODAY, June 21, 2016
Outside my window ...
Its not raining. Makes a change from the past two weeks. And, it looks like the sun will shine today. Bonus!
I am thinking ...
I am thinking about the referendum on Thursday. I am hoping and praying that Britains vote to leave the EU. I see what the membership of the EU has done to countries like Greece, and Spain and Italy and I really fear for the future of Great Britain. Anne Widdiecombe has said you need to ask yourself three questions. Do you want Britain to make her own rules? Do you want Britain to have control over her own borders. Do you want Britain to be ruled by our own Democratically Elected Government or by 27 other countries. If your answer to even ONE of those questions is yes, there is no choice but to vote leave. To vote stay means forfeiting all of those things to Germany. And it means that millions of men lost their lives in two world wars for nothing, because Germany has won through economic stealth, smoke and mirrors, what it could not do with the gun.
I am thankful for ...
That no matter what the outcome on Thursday, I know my Heavenly Father is ultimately in charge.
In the kitchen ...
Gingerbread Madeleines.
Delicious! They have a fabulous molasses glaze. Everything that great gingerbread should be!
On my "To Cook" list ...
Peanut Butter Dog Biscuits from
Damn Delicious
. Been wanting to try these for a while now!
I am creating ...
I worked a bit on
my Etsy Shop
yesterday. I added more instant digital prints that people can download and print for themselves, etc.
I love this Slanty Shell Crochet Blanket. From
Fluffy Pink Warrior.
A full tutorial.
DIY Notebooks with Style. From
BHG
.
From
Ribbons and Glue
, a one sheet Cookie Box tutorial. It looks very simple to make.
I love this Needle Book and Scissor Fob. From
Atelier Lavanda
.
Pillow Cases with new fabric and vintage lace. From
Pretty By Hand
.
I am reading ...
While My Eyes Were Closed,
by Linda Green
Linda Green's psychological thriller, While My Eyes Were Closed, focuses on every parent's worst nightmare. Switching perspectives between a young mother who's lost her youngest daughter and an elderly lady who believes she's doing the right thing, it's a chilling, uncomfortable story about what people are capable of when they lose the ones they love.
During a game of hide-and-seek in the park, mother-of-three Lisa takes a phone call. At first she believes small, four-year-old Ella has found a new, obscure place to hide, but she quickly realises that Ella is no longer in the park and calls the police. Meanwhile, Muriel, an elderly piano teacher, sees a four-year-old child stumble in the park. After watching the mother quickly brush dirt off her hands and then turn to answer her phone, she concludes that the parent is unfit and negligent and takes matters into her own hands.
While My Eyes Were Closed shows Lisa struggling to come to terms with Ella's disappearance. She's overwhelmed by guilt at receiving the phone call and despises the attempts those around her make to restore some normality. Everything she sees reminds her that Ella is gone, and she blames herself completely. Her background doesn't help matters, as the tabloids pounce on the fact that her brother has a criminal record as her family members are taken in for routine questioning. Comments on social media about Lisa's behaviour at press conferences only make things worse.
Muriel is determined to give Ella the care she believes she needs. Divorced, with a grown-up son Matthew, she lives alone and mostly in the past. As Ella knows Muriel as the nice lady with the cat who gives her elder brother piano lessons, she's more or less content to stay in her house until Mummy comes to pick her up. However, it isn't long before even Ella can sense something's wrong, and she starts to question why she's being given Matthew's haircut, Matthew's clothes, and Matthew's memories. As the lines between memory and reality blur for Muriel, Ella's constant questions about where Matthew is now and when Mummy will come to pick her up drive her closer to the edge.
Positively Brilliant!
I am looking forward to ...
We are having the Missionary Sisters for tea tomorrow. Love having the Missionaries around.
I am learning to ...
Working on the same old things . . . forgiveness, forgetting, patience, etc.
Dreaming about ...
Pretty Lace Hangers . . .
source
.
Having a Window seat . . .
Pretty Breakfast Nooks . . .
Mirror, mirror . . .
Pretty, pretty . . .
A favourite quote for the day ...
(¯`v´¯) `*.¸.*´Ƹ̵̡Ӝ̵̨̄Ʒ ¸.
•´¸.•~♥♥♥~•.~ ღϠ₡ღ¸. ✻´´¯`✻.¸¸.Ƹ̴Ӂ̴Ʒ.
( ¸. ❀⁀ ⋱‿✿"` * .¸.* ✻ღϠ₡ ღ¸.✻´´¯`✻.¸¸.Ƹ̴Ӂ̴Ʒ..
Our days are happier when we give people a piece of our heart, rather than a piece of our minds.
~Unknown
Makes me smile ...
One of my favourite things ...
Listening to the piano. Paul Cardall is one of my favourite pianists.
Corners of my kingdom ...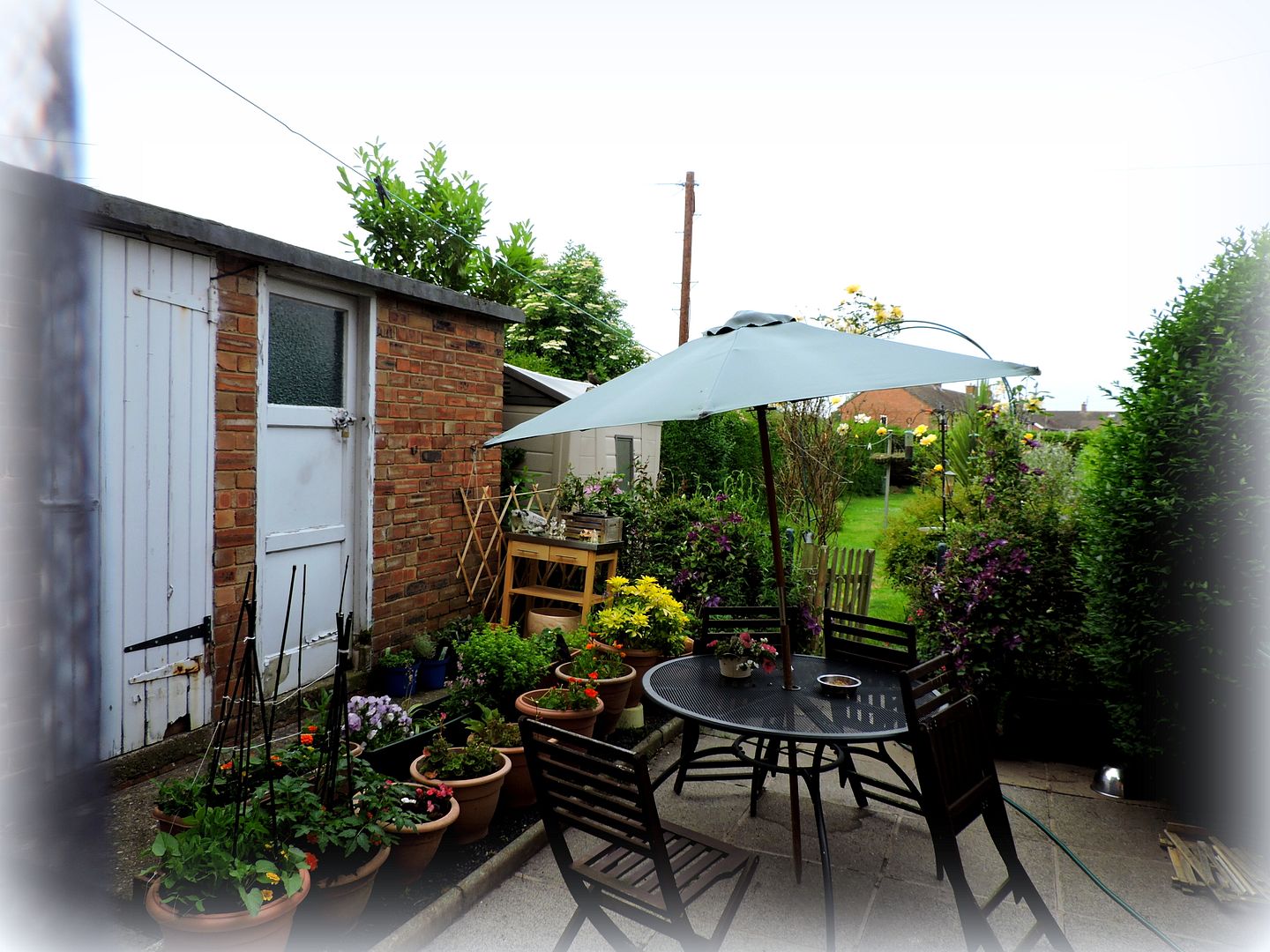 Tables, umbrellas and pots . . .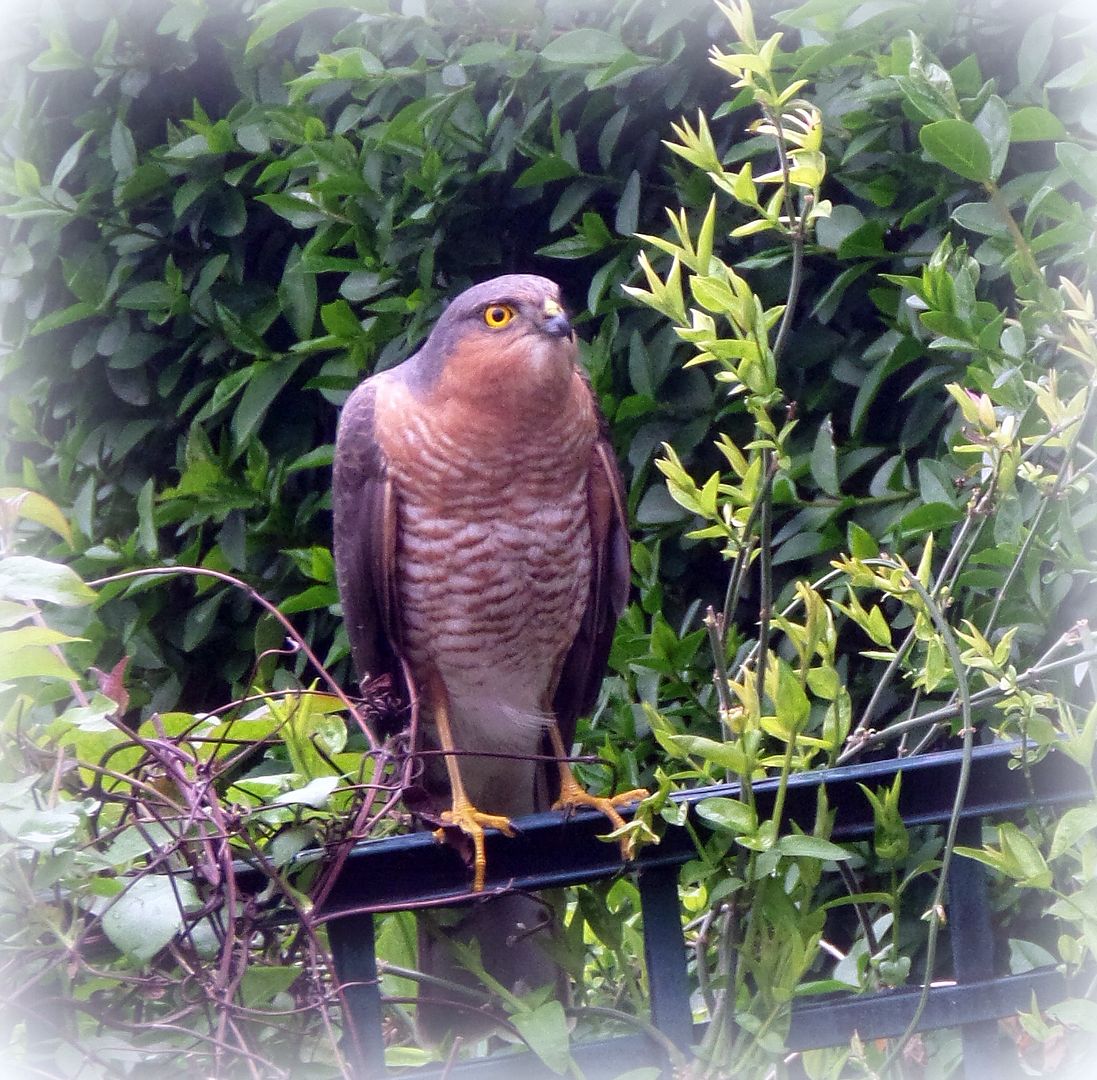 A rather menacing garden visitor . . .
And that's my daybook for this week!
⋱ ⋮ ⋰
⋯ ◯ ⋯ Take time to enjoy the small *´¯`.¸¸.☆
⋰ ⋮ ⋱ blessings in life.*´¯`.¸¸.☆
✿¸.•*¨`*•..¸✿ ✿¸.•*¨`*•..¸✿ ✿¸.•*¨`*•..¸✿
╬♥═╬╬═♥=╬╬═♥╬╬═♥╬╬═♥=╬╬♥═╬
░░░░░░░░░░░░░ ░░░░░░░░░░░░░
Wherever you go and whatever you do, I hope there's a great day ahead of you! Don't forget!
═══════════ ღೋƸ̵̡Ӝ̵̨̄Ʒღೋ ═══════════ ⊰✿░G░O░D⊰✿⊰L░O░V░E░S⊰✿⊰░Y░O░U░⊰✿
═══════════ ღೋƸ̵̡Ӝ̵̨̄Ʒღೋ ═══════════
And I do too!!