These are a few of my favourite things . . .
Everyone Loves Raymond. I love this show. This has to be one of the most dysfunctional families but also one of the most loveable families. I think there is a little part of this family in each of us. As dysfunctional as they are you know that this is a family which truly loves and values each member. Its good to laugh. I always have to pause it through the end credits to see whats on the plate of food and try to gues what it is. Sometimes it looks just plain wierd, but sometimes it makes me hungry. ☺
The Art of Beatrix Potter. The story of Beatrix Potter. I think I must have watched the film on her about a bazillion times now. I used to love to watch the animated Beatrix Potter stories on the television. It was the thrill of my life when we finally visited the Lake District and I was able to see first hand that part of England that was so dear to her heart. And of course to visit the Beatrix Potter Museum. I have never ever been able to get into her house. Its always been uber busy when we have tried. One day I hope that I will be able to go inside . . . to see where she worked and she lived. Its on my bucket list.
As a child I loved stories about fairies and gnomes and elves. Our library on the base had lots of books filled with them and I used to sign them out all the time and bring them home to read. I loved the idea of a magical unseen world that was all around us filled with these wonderful little creatures . . . nature spirits.
Disney's Fantasia. I have loved this film since I was a child. I love the classical music and the way each sequence flows into the next, culminating with the Sorcerer's apprentice. Again this speaks to my love of fairies and magic and humanistic animals. I think my favourite sequence of all is the dancing mushrooms, and I suspect that I am not along in that. I also love LOVE the frost fairies. As a child I loved to study the patterns of frost on our windows in the Wintertime to see all the magical places that Jack Frost had left there for me to explore.
Its kind of sad in a way that the children of today will probably never know what it is like to experience frost coating the insides of the windows in our homes. The sound of milk bottles jiggling against each other . . . early in the morning. Following the mosquito fogger on muggy summer evenings . . . the breadman, fishman, vegetable man . . .
It was a different era.
Popsicles. Did you save the wrappers and sticks? I liked the store bought ones much better than homemade ones. You couldn't suck all the flavour out of them. It stayed all the way through. I liked that you could break them in half and share them with a friend. I think my favourite ones were the tri-coloured ones. I also used to love Fudgsicles and Creamsicles, but they were a lot more expensive. Our milkman used to sell popsicles. They were a real treat!
Old Dutch Potato Chips. We used to save the wrappers. There used to be a show on the television called "Kids Bids." This was when I lived in Manitoba. Children saved up their potato chip packets and then they could go on the show and bid for prizes. Some of the prizes were really cool, like bicycles. I think most kids dreamed that they would have enough empty potato chip packets to be able to bid on something huge like that. Do you remember that the Old Dutch Potato Chips also came in boxes?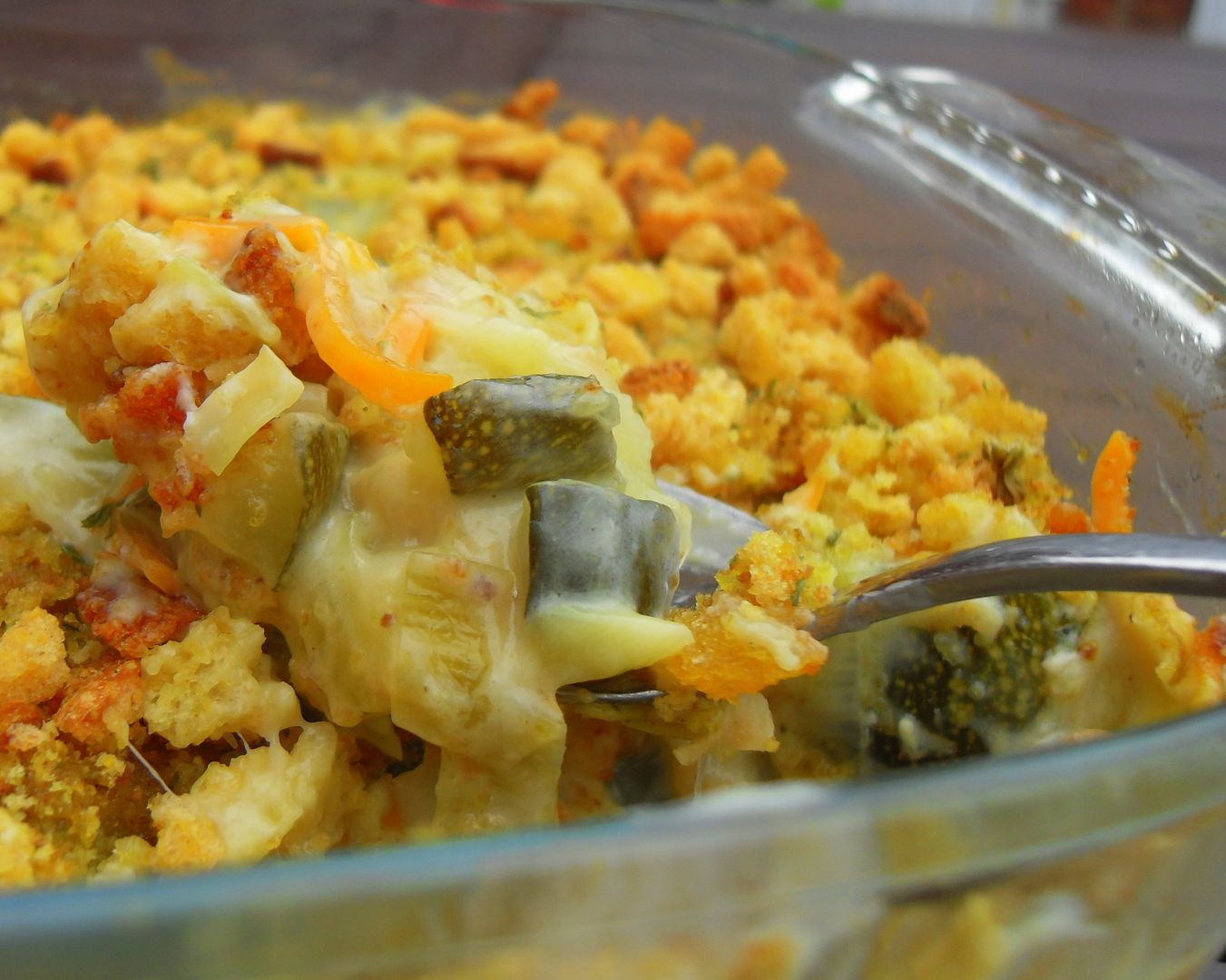 My sister's
Zucchini Casserole
. I fell in love with it the first time I tasted it. It became one of my favourites. I can't make it here in the same way as I used to make it back home, because you can't get the stuffing mix over here that you buy back home. Stuffing mix over here is very, very different. I get a craving for Zucchini Casserole every now and then. I could eat a whole plate of that and nothing else.
"'Hope' is the thing with feathers
That perches in the soul
And sings the tune without the words
And never stops - at all."
~Emily Dickenson
I love the poetry of Emily Dickenson. I believe she was a somewhat tragic figure, but her poetry was magnificent. As if she bled her soul onto paper, but then that is poetry anyways, isn't it? I love poetry full stop, but Emily Dickenson is one of my favourites.
Being tucked up warm and dry inside while the weather outside is stormy and rainy. The sound of the rain pelting against the windows . . . I love to lay in bed and listen to it fall. I love to sit on the sofa, tucked up with my blanket and a book while storms rage. It just feels all comfy and cosy. I believe I am a Pluviophile. (A word which I never knew until this morning.)
Words. I love words. As a child I used to read the dictionary for fun. My father would never tell us how to spell anything. He used to tell us to look it up. I think this planted the seed of love for words in me. I love playing word games, stringing words together, learning new words, discovering the meaning of words, spelling words . . . I am a great speller. I used to do really well in spelling bees at school. I just love words.
(
source
)
People. I love people. I love watching people, studying people, talking to people, meeting new people, listening to their stories. People are fascinating. Everyone has a story. Everyone has something to share. We are all so different and yet somehow there is a also thread of sameness which runs through each of us. I just love people, which is kind of odd in a way I suppose because I am actually quite shy until I get to know you. I am not as shy as I used to be however. I think I am a lot more confident these days.
I love learning new things. I have a very inquisitive mind. I hope I always love learning new things and that I never stop learning new things.
And that is my favourite things for this week. What are some of yours?? A thought to carry with you through today . . .
`*.¸.*´Ƹ̵̡Ӝ̵̨̄Ʒ`*.¸.*´Ƹ̵̡Ӝ̵̨̄Ʒ`*.¸.*´
You can have what you want,
or you can have something better.
~Jeffrey R Holland
`*.¸.*´Ƹ̵̡Ӝ̵̨̄Ʒ`*.¸.*´Ƹ̵̡Ӝ̵̨̄Ʒ`*.¸.*´
Spiritual Enlightenment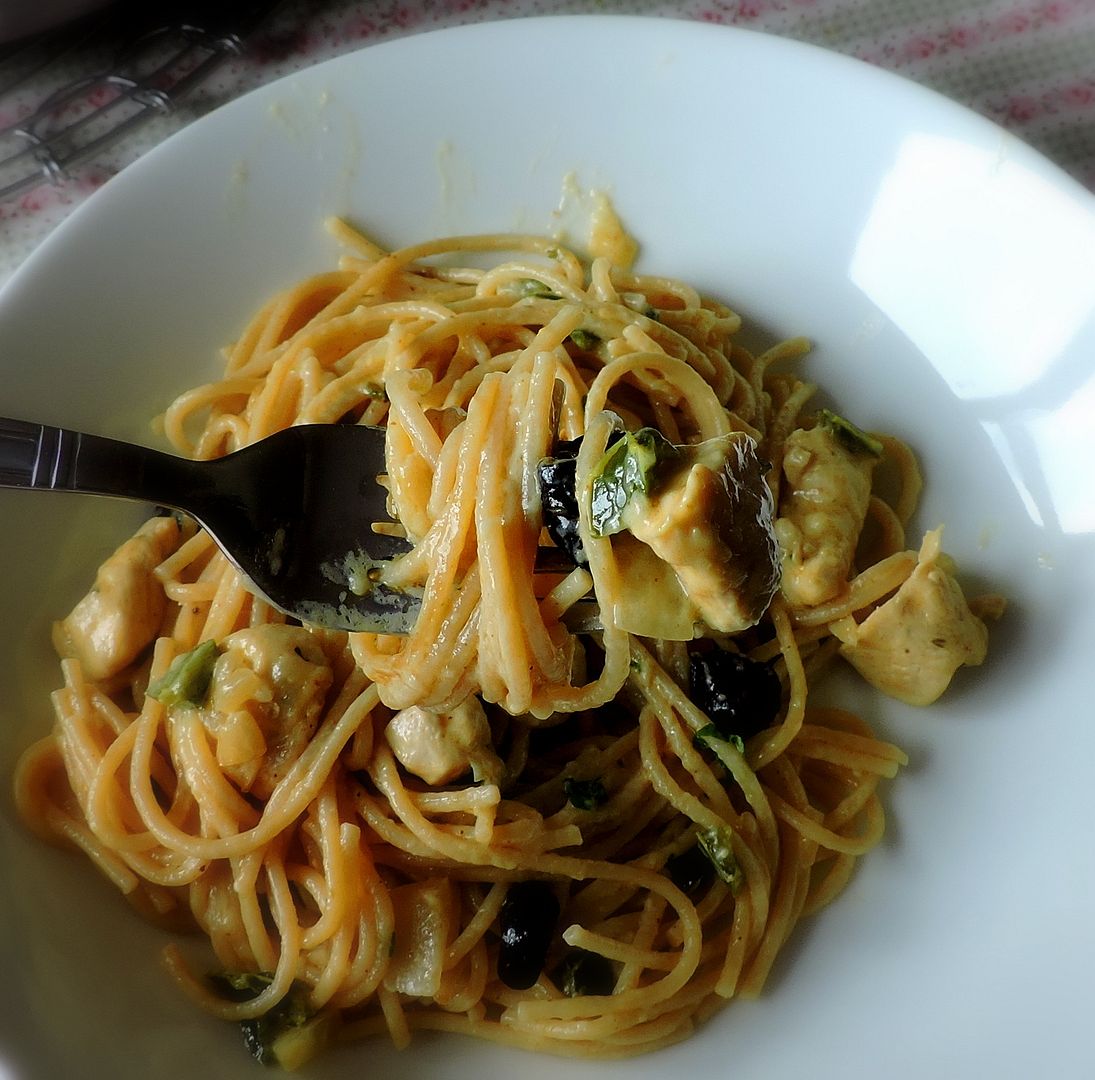 Cooking in The English Kitchen today . . .
White Chicken Enchilada Pasta.
This is very tasty!
Have a great Thursday!! Don't forget . . .
═══════════ ღೋƸ̵̡Ӝ̵̨̄Ʒღೋ ═══════════ ⊰✿░G░O░D⊰✿⊰L░O░V░E░S⊰✿⊰░Y░O░U░⊰✿
═══════════ ღೋƸ̵̡Ӝ̵̨̄Ʒღೋ ═══════════
and I do too!