"I have an idea that the only thing which makes it possible to regard this world we live in without disgust is the beauty which now and then men create out of the chaos. The pictures they paint, the music they compose, the books they write, and the lives they lead. Of all these the richest in beauty is the beautiful life. That is the perfect work of art."
~W. Somerset Maugham, The Painted Veil
I don't know when it started . . . this desire of mine to create things where once nothing existed. I only know that from my earliest memories I was always making something with my hands . . . colouring, drawing, writing, sewing, embroidering, knitting, etc.
I'm just a really creative person. As a child I loved paper dolls, and I used to draw and colour new clothes for them. They had wardrobes limited only by my imagination.
I was always fascinated by colour and by the ability to make something from nothing . . . to re-create things which I admired. I was also very resouceful. We didn't have a lot of board games or such at home. One year for Christmas we were given a set as a family which had something like 52 different games in it, including Chinese Checkers, Tiddly Winks, etc. My friends had fun games like Mousetrap and Cluedo. I borrowed my friends Cluedo game and totally created one for my self, painstakingly copying it from beginning to end from bits of cardboard, paper and colouring it with crayons.
I wish I still had it. Not that it would be worth anything to anyone but me, but it would be interesting to see.
I used to love doing paint by number kits. I can remember the smell of the paints. All those coloured little pots. You had to be very carefully opening them as you didn't want to spill them or waste any of the paint. I remember one in particular which was a set of ballerinas. I got so that I could blend all the edges in a way in which they didn't look quite so much like a paint by numbers anymore . . .
That made it a bit more challenging. But I also loved to write. Stories, poems, plays . . . there was always something new coming out of my brain.
A blank piece of paper still gets me excited. When I am in meetings, I am always doodling in the margins of my notebook . . . I am always listening, but also always doodling. I am taking the meeting in, but for some odd reason the doodling helps me to listen better if that makes any sense. Doodling helps me concentrate. Its the same when I am on the telephone. I doodle. I have spent hours and hours doodling.
If I am upset or worried . . . I lose myself in paper. There is always a poem or a story running through my head. Sometimes I actually think in rhyme. I am always pairing up words in my mind . . . what rhymes with . . .
Words, colours, paper, canvas . . . they are my muse. And I never know what is going to come out when I sit down at my desk. I am always just as surprised as anyone by what appears. I don't have a plan . . . I only want to create.
"Sunny Loves a Summer Day"
"Painting is the silence of thought and the music of sight."
~Orhan Pamuk, My Name is Red
That's me in a nutshell. And the medium I prefer to use these days is Copic Markers. I love the way I can blend them and the vibrancy of the colours and the variety of the colours. All I am really doing is drawing, colouring in and then detailing in ink. I think just about anybody could do it. I find it very relaxing and comforting . . .
"Skating on the Canal"
"The only time I feel alive is when I'm painting."
~Vincent van Gogh
I just know that it is something I must do. My fingers itch to do it. Its as much a part of me as being able to breathe. It brings me joy and peace.
And I know that really, I am not a great master at any of it. I have no patience for any of that . . . I just love doing what I do and that is enough. And if it brings a smile to someone else's face, that just doubles the pleasure.
And I am always learning as I go along . . . trying something different, adapting, growing. Its like an artistic journey. I sure hope that I get to still do it when I get to paradise.
"A fine work of art - music, dance, painting, story - has the power to silence the chatter in the mind and lift us to another place."
~Robert McKee
Happy Birthday to Mary who is turning 70 today! That is quite a milestone! I do hope YOU have a lovely day dear friend with lots of goodies and well wishes and love coming your way!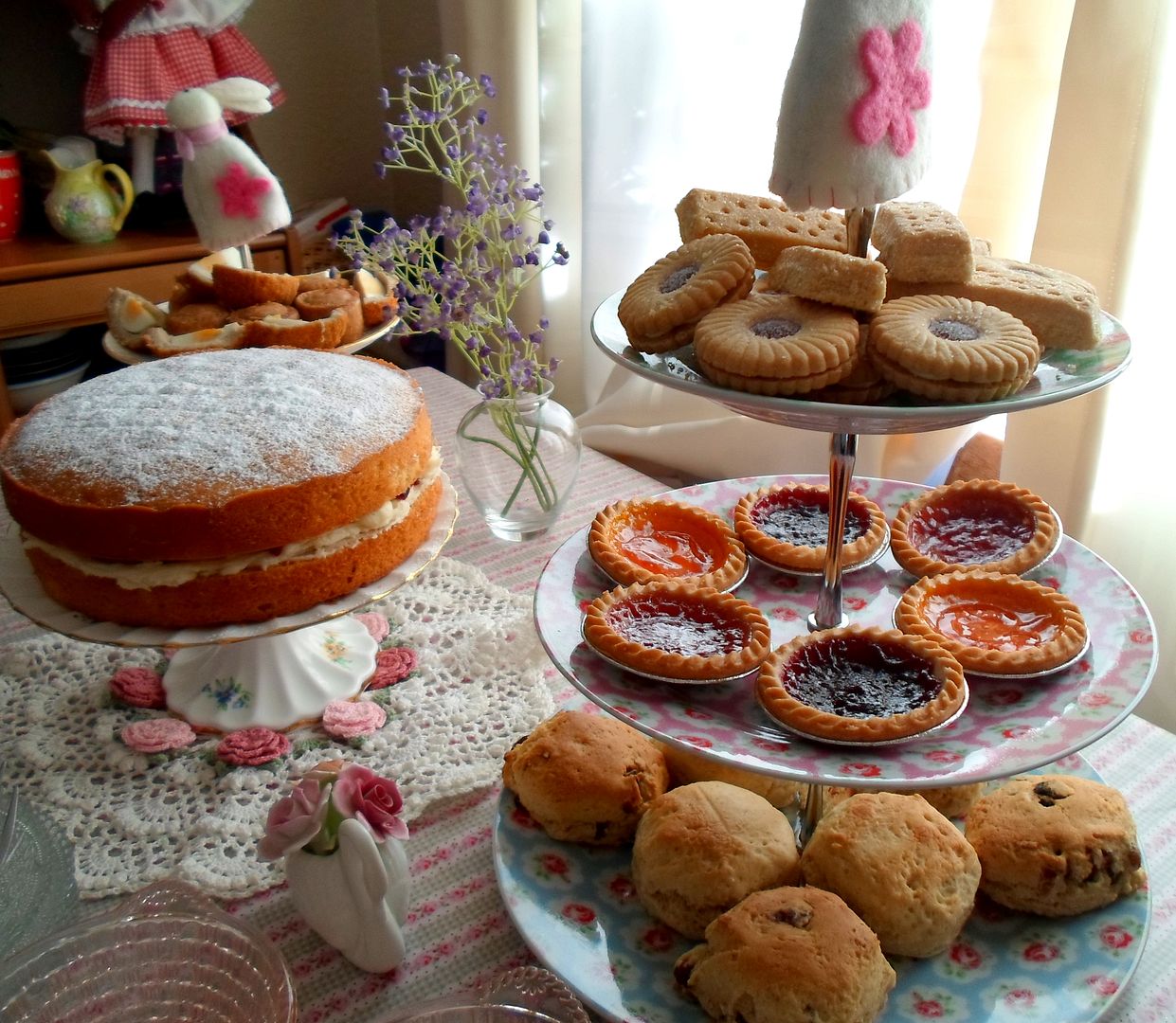 There's a tea party going on at ours this afternoon. A few weeks back a friend suggested we have one and I am always up for a tea party, even though we don't drink tea or coffee. We'll just do herbal infusions and soft drinks. But there will be plenty of goodies on offer. Not so good for my diabetes, but I'll try hard to not go too crazy! It will be fun just getting together. Lord knows after the past week with all the negativity which has been going on, this will be just the ticket and every bit as good as a holiday I'll wager! Todd is going to take himself off into town for the afternoon. He loves a good boo around town. I'll take some pictures if I remember or get a chance!
A thought to carry with you through today . . .
~•~♥♥♥~•.~•~♥♥♥~• ~
There are few hours in life
more agreeable than the hour
dedicated to the ceremony
known as afternoon tea.
~Henry James
~•~♥♥♥~•.~•~♥♥♥~• ~
Spiritual Enlightenment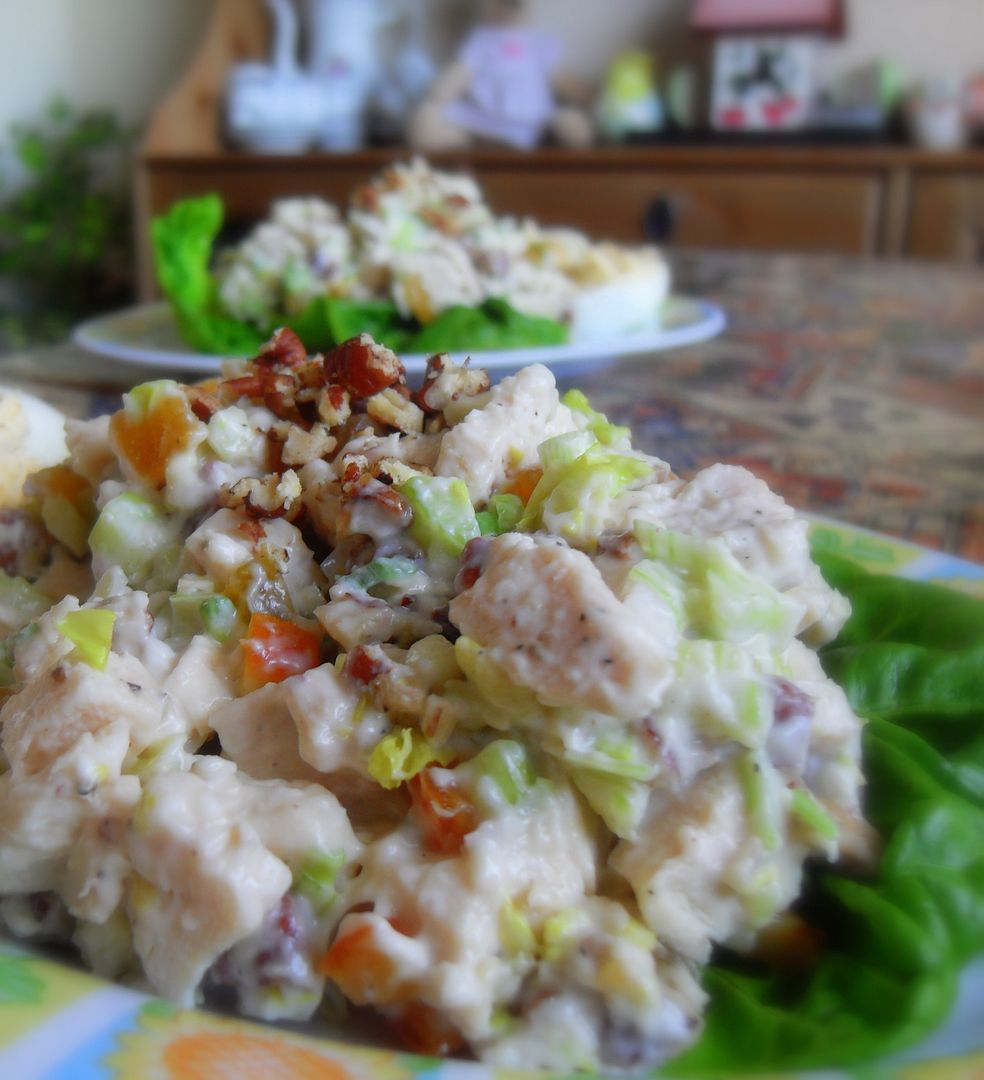 In The English Kitchen today . . .
Fruity Chicken Salad
. Delish!
Have a wonderful Wednesday! I hope the sun shines wherever you are. It's wet and very cool here! Remember . . .
═══════════ ღೋƸ̵̡Ӝ̵̨̄Ʒღೋ ═══════════ ⊰✿░G░O░D⊰✿⊰L░O░V░E░S⊰✿⊰░Y░O░U░⊰✿
═══════════ ღೋƸ̵̡Ӝ̵̨̄Ʒღೋ ═══════════
And I do too!