"The cut worm forgives the plow."
~William Blake
My father was an avid fisherman. So much so that, at one time, he had a worm farm growing in our basement. It wasn't large, just ample enough to provide him with plenty of worms for his own fishing needs. I remember that he used to feed them cornmeal. The memory is a funny thing. I had forgotten all about his worm farm until this morning, when I came across this quote from William Blake.
One fascinating fact about worms is that they are one of the only creatures in the world that grow from being cut. Amazingly enough if you cut one into two pieces, each piece will become whole again so that you end up with two worms. Self perpetuating I guess is another word for it . . .
Worms . . . are completely in touch with their environment. They live in the earth, they eat the earth . . . the earth is who and what they are, from the inside out.
I think perhaps the secret to being able to grow from our wounds, or being cut in half . . . might be to live with our hearts, minds and bellies always in touch . . . to be at one, both inside and out . . . with that which is larger than we. In a sense . . . to let go, let God . . .
I've been studying and pondering a lot about forgiveness lately, focusing mainly on
this talk
by Elder Kevin R Duncan. (If you have never listened to it or read it, you really need to.) I think I probably listen to it at least once a day, and I have to say it has been very helpful to me . . . and I am finding the healing that I have longed for . . .
"The Lord compensates the faithful for every loss. … Every tear today will eventually be returned a hundredfold with tears of rejoicing and gratitude."~Elder Joseph B Wirthlin
I have come to realise that forgiveness is a two fold thing . . . that not only do I need to be able to forgive those who I feel have wronged me, but I also need to be able to forgive myself . . . that even
more
than being able to forgive them . . . I
must
forgive myself, and that . . . until I have . . . my wounds will always be with me.
And I have made great strides in that area. At least I believe that I have.
I think deeply ingrained in our human psyche are feelings of guilt . . . whether we know and accept it or not. The idea that perhaps if we had done this differently or that differently, been a better person/mother/wife/daughter/etc. . . . then we might not have been hurt, or that other person might not have been able to wound us . . . that perhaps this hurt/wrong perpetrated towards us is a punishment for having done something wrong or having failed, or not having measured up. Perhaps there is a tiny piece of us which believes we deserve it.
I have come to acknowledge that this just is not true. I am
not
defined by my mistakes, failures or shortcomings. I am so very much more than even the sum of all those. That whilst I cannot control the actions or feelings of others, I
can
be in total control of my own . . . and that my success is not and should not
ever
be defined by the agency of others.
Forgiveness begins and ends with me, and that once I have given myself permission to forgive myself, then it is ever so easy to forgive someone else. That having been cut in half . . . I can make myself whole again. I can let go and let God.
And it feels good. Its almost like giving yourself permission to feast at a banquet. Thats not a bad thing.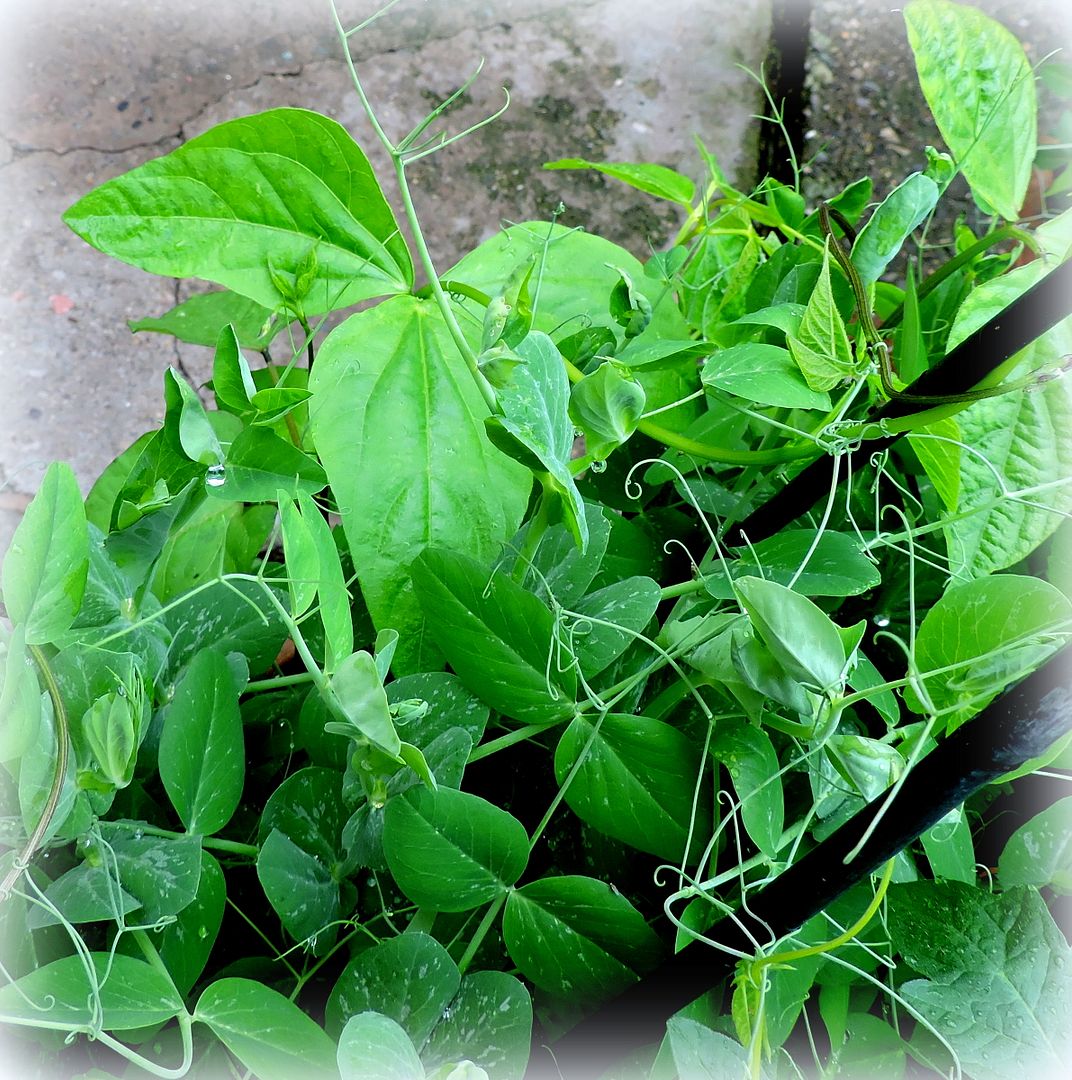 With all of the rain we have had over the past few days my beans, peas and tomatoes have taken off at the speed of light almost. I can already see the beginnings of flowers on the tomatoes. I'm really excited about this!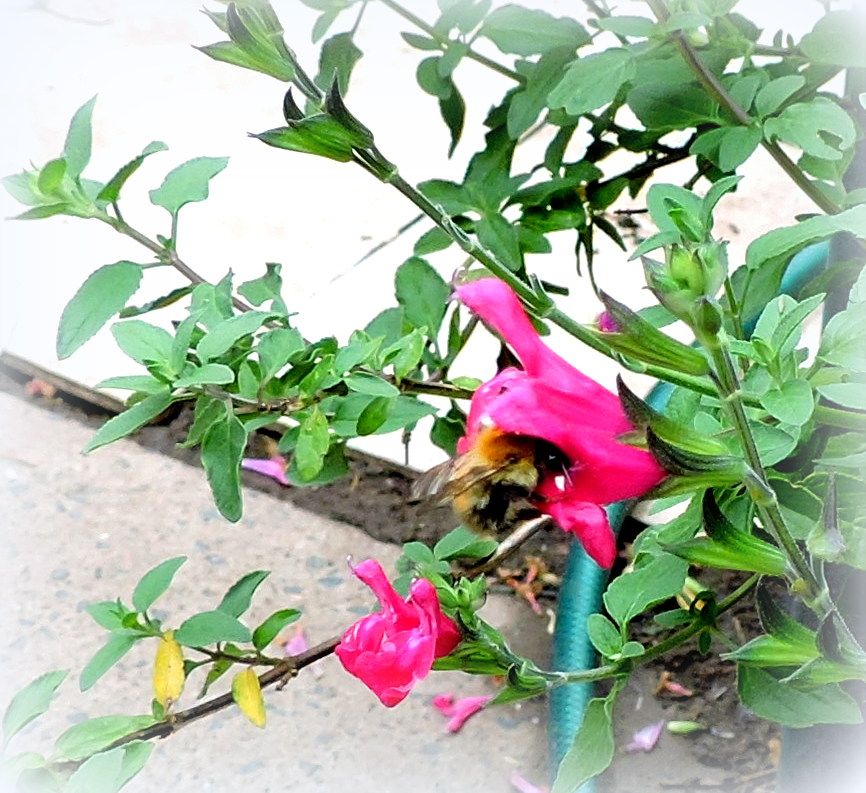 Its light out before five am most mornings now and isn't getting dark until going on for ten pm. We are having very long days . . . I have noted that even at five am the honeysuckle which grows along the back fence is humming with bees.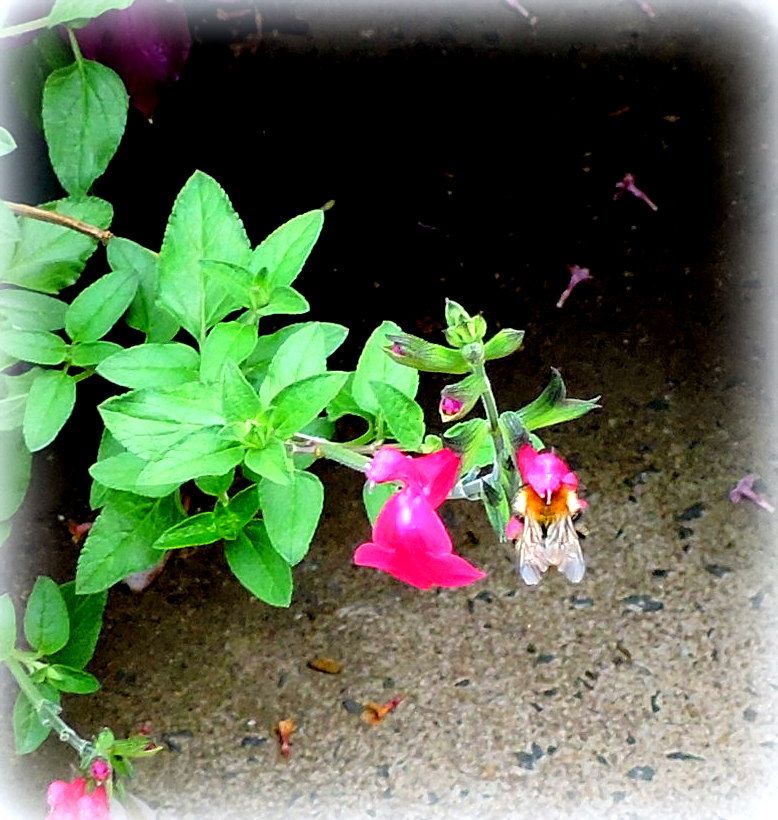 These marvelous little creatures are so very industrious. I find them quite amazing!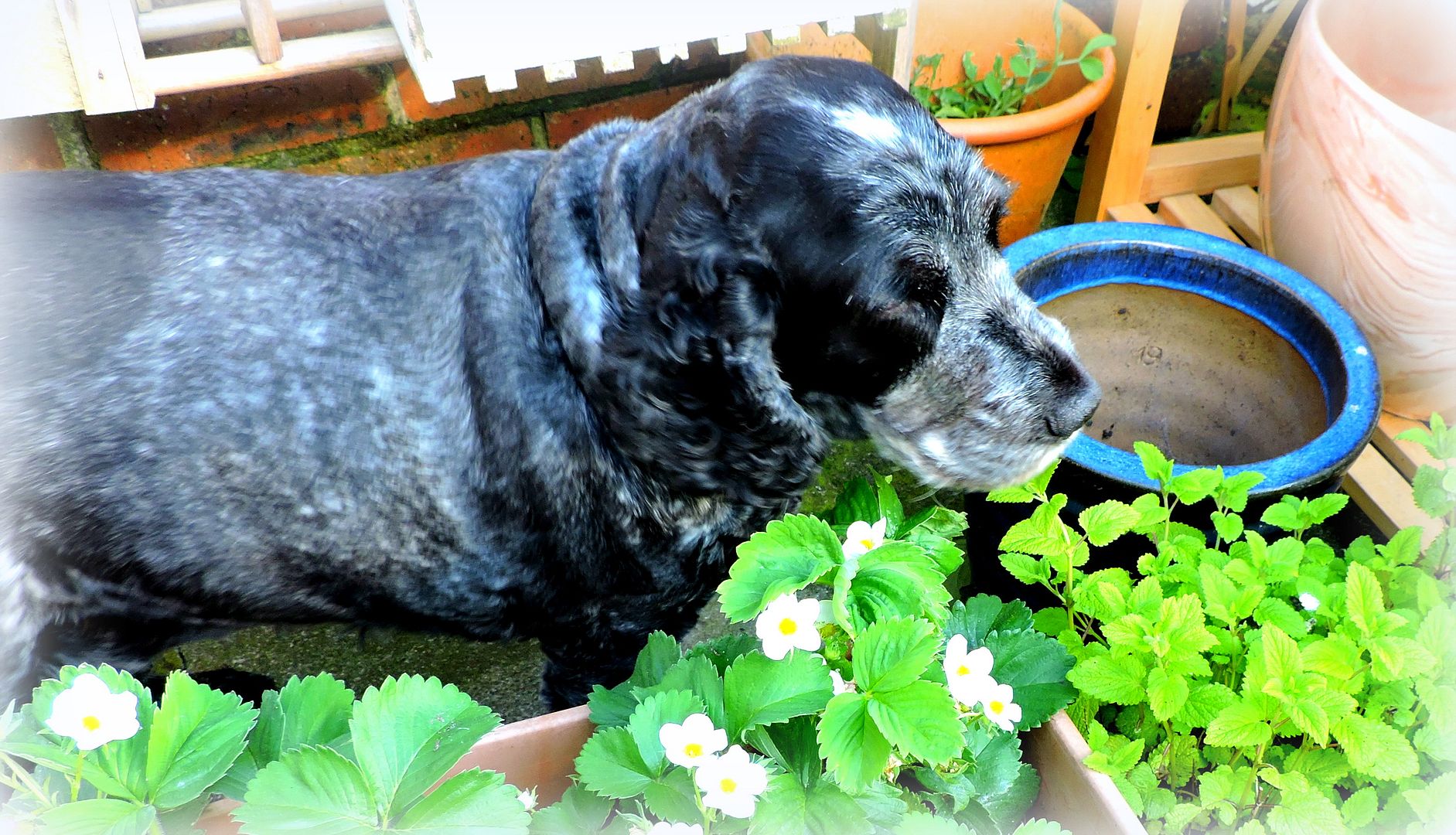 Mitzie loves to be out there with me, even at five am and after a good rain. We have had so much though that we will need a few days of dry to make the back yard "playable in" again.
And I am a bit bummed because I had a bunch of photos on my camera that I downloaded and lost. Boo hoo . . . a whole days worth of cooking too. Oh well . . . as they say that's the way the cookie (or cooking as it were) crumbles!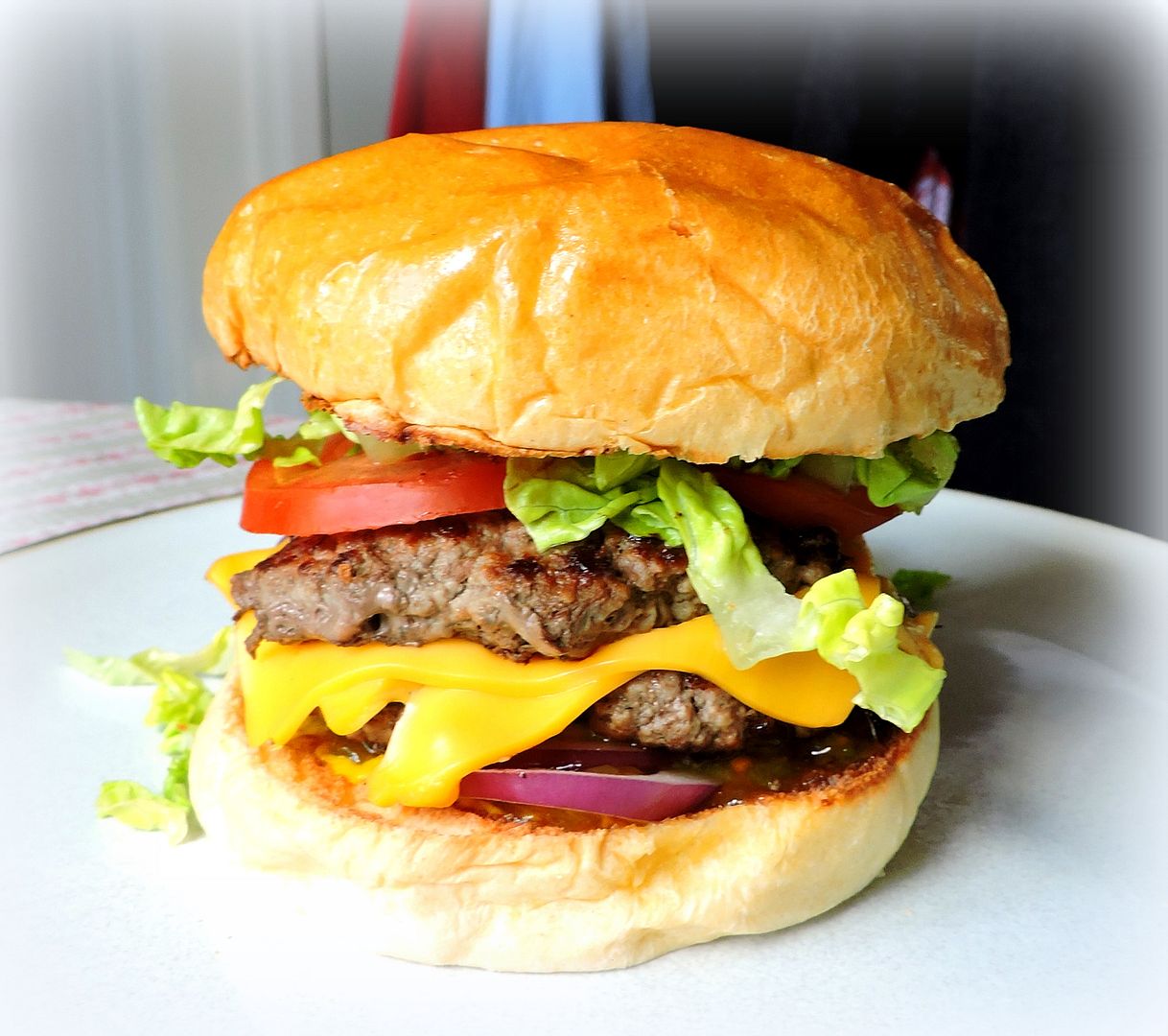 In The English Kitchen today . . .
Smash Burgers.
Have a great Wednesday! don't forget!
═══════════ ღೋƸ̵̡Ӝ̵̨̄Ʒღೋ ═══════════ ⊰✿░G░O░D⊰✿⊰L░O░V░E░S⊰✿⊰░Y░O░U░⊰✿
═══════════ ღೋƸ̵̡Ӝ̵̨̄Ʒღೋ ═══════════
And I do too!