"Come, Let us have some tea and continue to talk about happy things."
~Chaim Potok
After all the negativity being spouted on FB and on the Telly and well, just everywhere I look at the moment, I am going to flood my blog with happy things, or things that make me happy.
Life is too short.
Under the sweet-peas I stood
And drew deep breaths,
they smelt so good.
Then, with strange enchanted eyes,
I saw them change to butterflies.
Higher than the skylark sings
I saw their fluttering crimson wings
Leave their garden-trellis bare
And fly into the upper air.
Standing in an elfin trance
Through the clouds I saw them glance….
Then I stretched my hands up high
And touched them in the distant sky.
At once the coloured wing came back
From wandering in the zodiac.
Under the sweet-peas I stood
And drew deep breaths.
They smelt so good.
~Alfred Noyes, a Child's Vision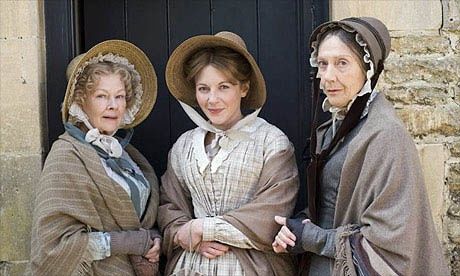 The ladies of Cranford. What a lovely show that was. We have it on DVD and revisit it often. Nobody does vintage escapism quite like the BBC. I love all of their vintage dramas.
Of course they aren't the only ones to do vintage drama well. ITV brought us Downton Abby, and that is another great way to escape.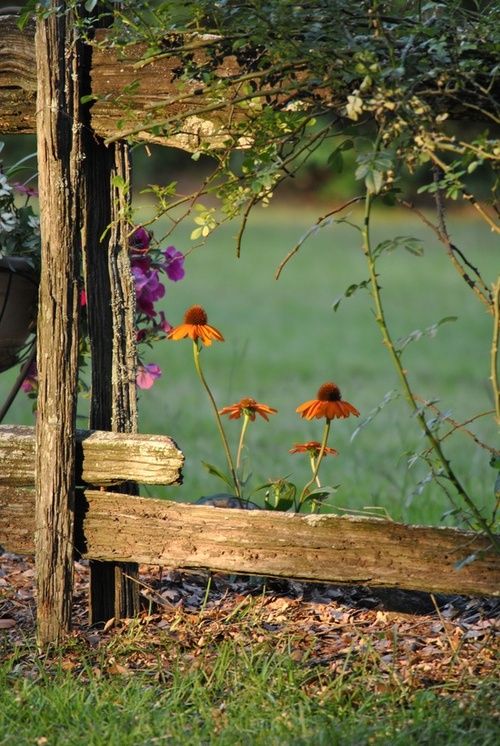 Country walks . . . myself, Todd and the dog and nothing but blue skies over head and the crunch of dry grass beneath our feets, and the bird chattering in the tree tops . . . the whisper of unseen worlds beneath the hedgerows as they rustle to and fro . . .
I used to so enjoy our walks when we lived down South . . . just outside our doorway. We spent many happy hours doing just that with our Jess.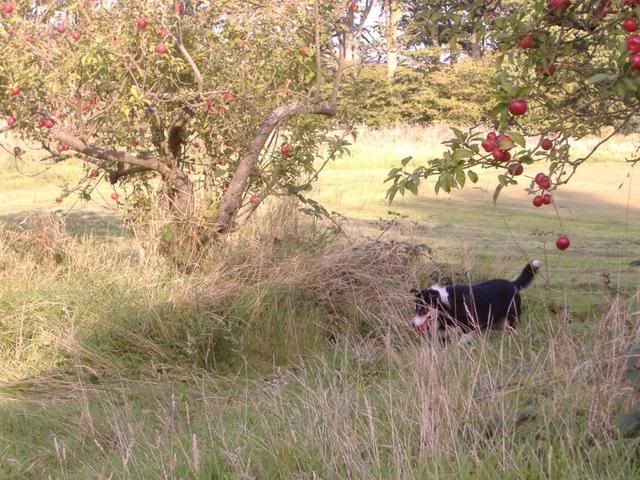 She didn't need to be on a lead. There was no place for her to get into trouble, no road, no cars . . . just open countryside. Good times . . .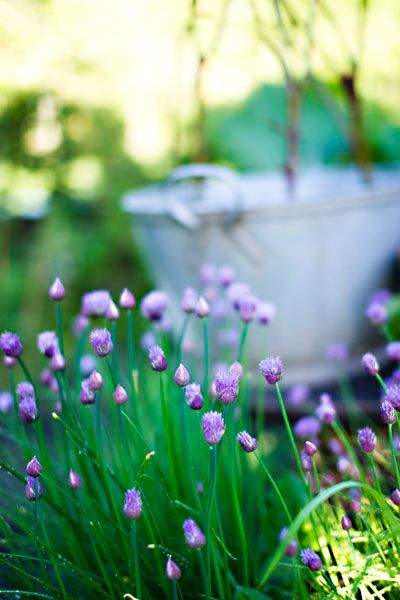 Chives from the garden. They go so well in so many things. My father had a big chive patch when we were growing up. He had them in a large cement planter at the top of our drive. He so loved them in sandwiches and all sorts. I think I get my love of them from him. A lovely oniony taste without the harshness of a raw onion. I like chives!
And their flowers!
Do you remember doing this when you were a child? These two things . . . a clothespin and a piece of cardboard . . . had the capacity to turn any bicycle into a roaring machine of power. Again . . . good times!
Snuffle time. Is anything on earth so sweet?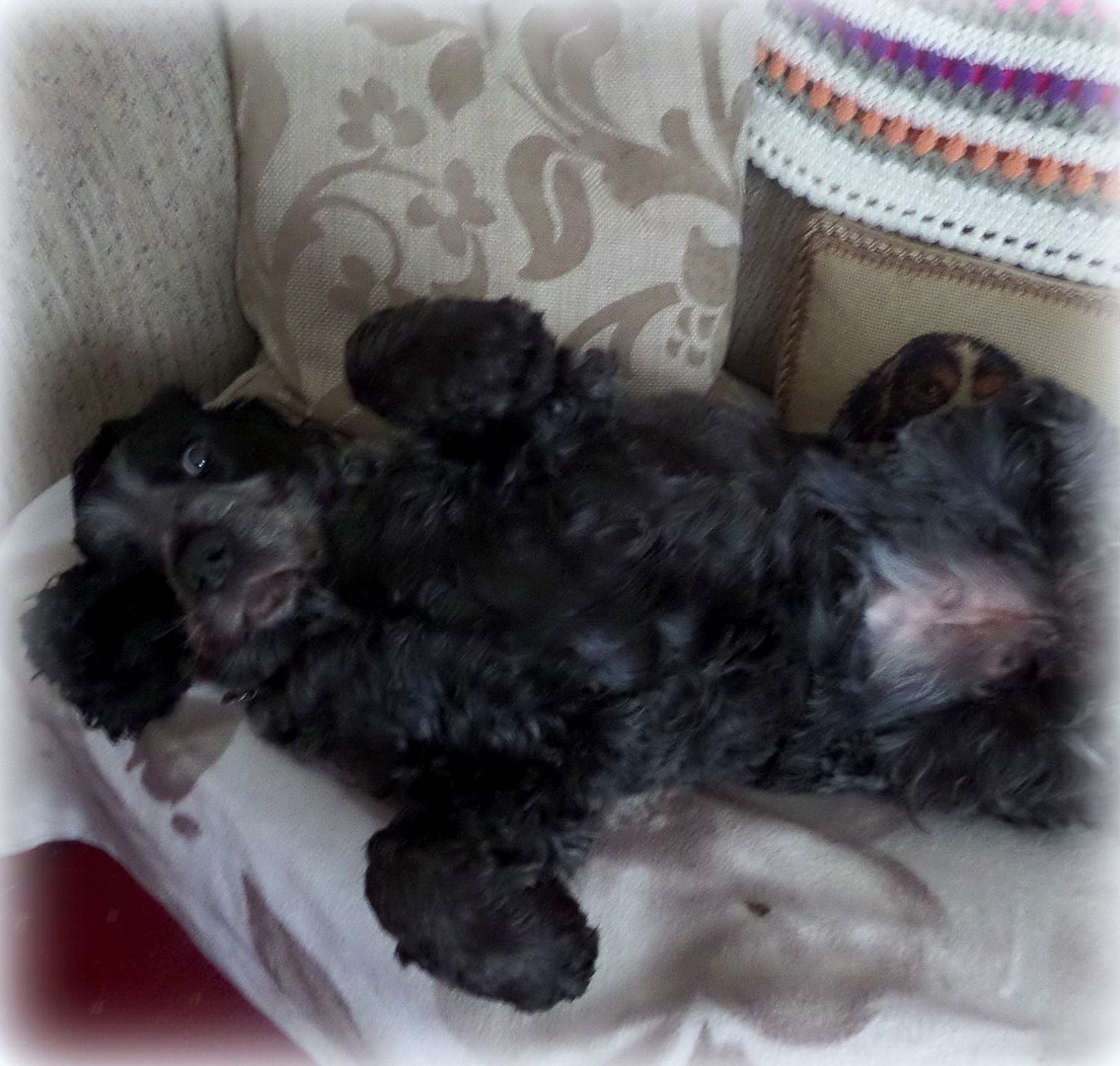 Belly snuffles . . . yep, yep, yep!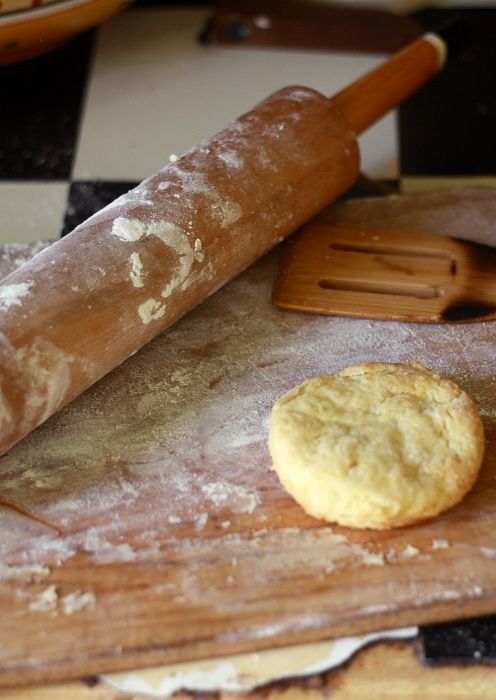 Baking pies . . . what's your favourite? I am not sure I could choose really. It would be between Lemon Meringue and Cherry . . . but then a slice of apple pie and cheese is nice, and so is a slice of strawberry rhubarb. Oh heck! Can I have a slice of each please? And don't be stingy with the coconut cream pie!
I just love pie!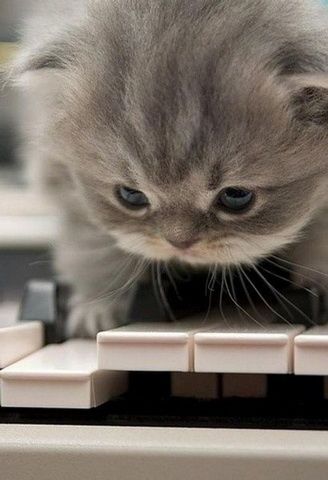 melt . . . melt . . . melt . . .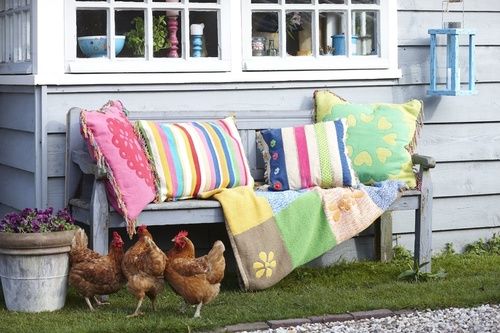 Oh yes . . . could listen to them clucking and scratching all the day through . . .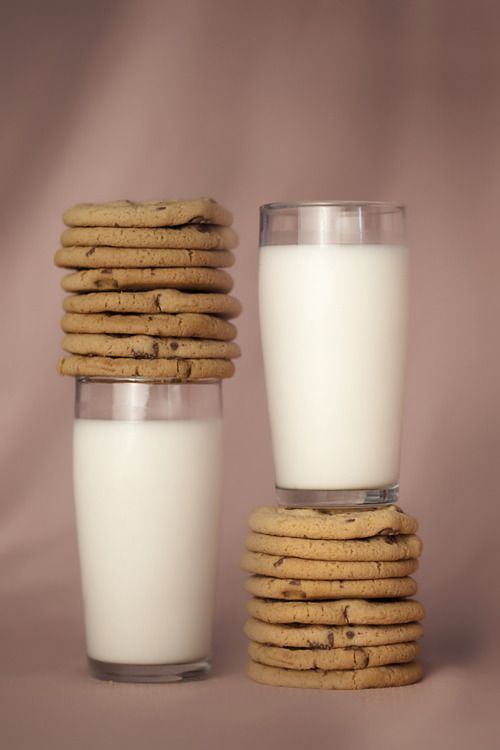 Oh, mmm . . . yes, please! Homemade if its not too much trouble!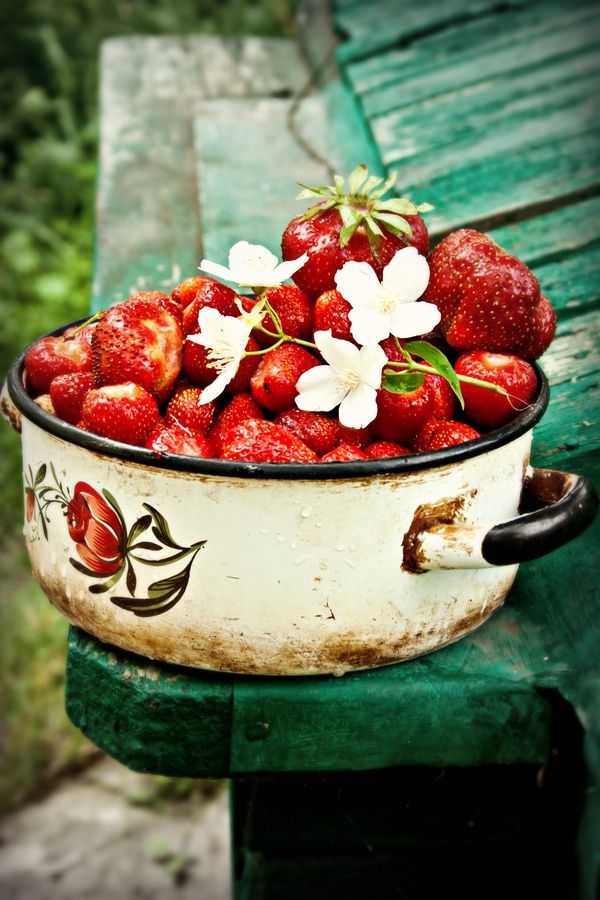 Lots of happy berry picking memories. Did you pick wild strawberries? Oh those wild strawberries were so sweet . . . small as a baby fingernail, but so much flavour in those tiny berries. They used to grow along the railway track which ran behind the two bedroom house we lived in when I was a girl, back in Gimli, Manitoba. One of life's pleasures is a bowl of fresh berries, with a light dusting of sugar and some real cream poured over top. Sigh . . .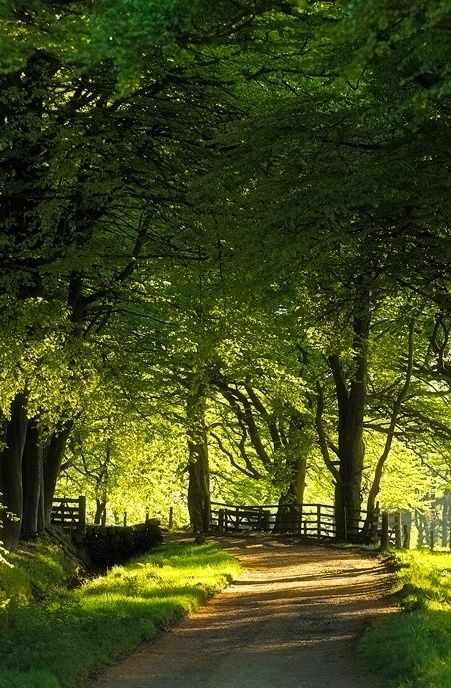 Heavenly avenues . . . wherever will we end up. I hope there's a pub at the end of the lane where we can have a sit down and a cold glass of lemonade.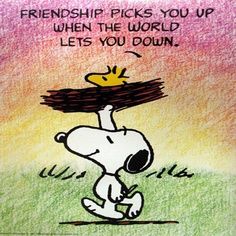 Thought of good friends.
I cannot even imagine
where I would be today
were it not for that handful of friends
who have given me a heart full of joy.
Let's face it, friends make life a lot more fun.
~Charles R Swindoll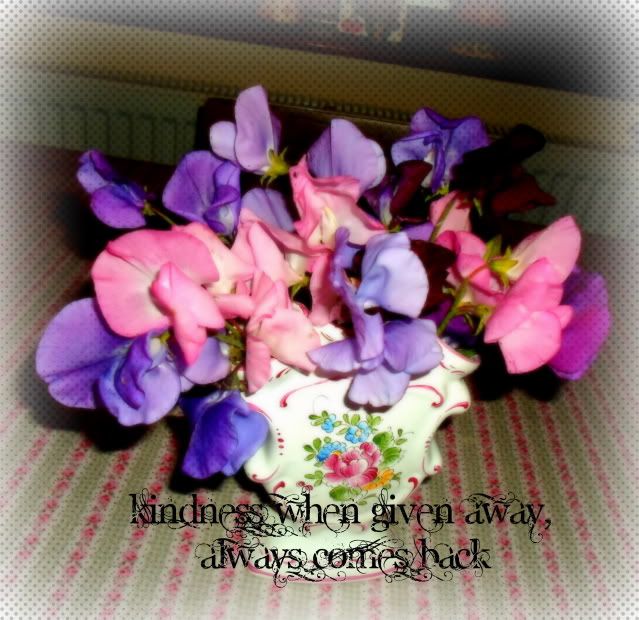 There, I feel better now. Don't you?
Baked Lemon Donuts
. In the English Kitchen today . . .
And really, this is one of the things in life which matters most . . . and which will never change.
═══════════ ღೋƸ̵̡Ӝ̵̨̄Ʒღೋ ═══════════ ⊰✿░G░O░D⊰✿⊰L░O░V░E░S⊰✿⊰░Y░O░U░⊰✿
═══════════ ღೋƸ̵̡Ӝ̵̨̄Ʒღೋ ═══════════
and what makes it even better is . . . I do too! ;-)
Happy Sunday!