These are a few of my favourite things . . .
Cashew Nuts. Yes, I am the person who steals all of the cashews from the tin of mixed nuts before anyone else sees them. The incredible thing is that cashews are really full of good things and are so very good for you to eat. Did you know that they are high in anti-oxidents, help eliminate free radicals and help lower the risk of coronary heart disease?? Did you also know that 82% of the fat in cashews is unsaturated fatty acids and is monounsaturated fat??? Also, they have a lower fat content than most other nuts and are full of vitamins such as copper, manganese, zinc and magnesium. So have another handful! Do your body good! (a handful is considered to be 15 cashews or 30g)
Classical Music. I love listening to it. Rachmaninoff is one of my favourites. But I also love Beethoven and Chopin, oh and Handel. Classical music affects the brain's organization and abilities, through its melody and rhythm. The rhythm also raises the level of serotonin in the brain. In a recent study post operative patients were given a pain placebo in conjunction with constant periods of classical music. They left the hospital with 1/2 of the post operative pain medications, and in half the time. Classical music, for the student, for relaxation, healing, and for those troubled sleeping. Its a good thing. ☺
Buttons, especially vintage buttons and most especially white or cream coloured vintage buttons. I have always Love, LOVED buttons. I could spend hours looking at them, playing with them, running my fingers through them, catagorizing them, etc. I don't think I am alone in that love either. I would rather have a bag of buttons than a bag of gold . . . but having said that with a bag of gold I could buy a bazillion bags of buttons, so maybe the gold would be better in the long run. Hmmm . . .
Vanilla Ice Cream with Strawberry Jam spooned over top. I just adore it. My parent bought a freezer the summer I turned 11, and my mother used to buy gallons of ice cream for in it. (She still loves ice cream) I remember the day we bought my first bra, my mother also bought an ice cream scoop, which accidentally got left in the changing room at the store. I remember her being really annoyed that nobody had turned it in. In any case one of our favourite desserts, which we only had once a week, was vanilla ice cream with warmed strawberry jam spooned over top. We were in heaven.
Stationary. I love stationary. I don't really write many letters anymore, but I still love stationary. Well, actually truth be told I love paper, full stop. I buy it and then can't bring myself to use it because I don't want it to disappear. Sounds like an illness to me . . .
Zucchini & Carrot Roses Tart from
Buono Papa
.
I love vegetables. Any kind of vegetables. I have never met a vegetable I did not like. I could eat them for breakfast, lunch and dinner, and for snacks in between. To me, there is nothing more appealing than a plate full of lovely fresh, crispy tender vegetables, with just a sprinkling of salt and pepper on top. Nothing else. Heaven. Pure heaven. I could easily become a vegetarian, and not miss the meat . . . except for turkey at Christmas. I would need a turkey for Christmas, and Thanksgiving . . . oh and a good steak every now and then.
Good Mexican food and it is so hard to come by over here. You pay an arm and a leg for authentic ingredients. There are British versions, but they don't really cut the mustard. They are not quite the same.
The scriptures. They bring me peace and comfort, joy. I always, always, always get something out of reading them. When we go to the Temple and I am sitting in the chapel there I always open the scriptures which are provided for you to read and they always speak to me, answer questions I might have been pondering, fill my heart with wonder, satisfy my longings. I enjoy reading anyways, but there is something about the scriptures. I can revisit them again and again and again, and always pick up some tidbit, a gem, some inspiration that I have never seen before, even though it might be a passage I have read any number of times. The scriptures have the power to reach you where you are right now.
Pipe cleaner pets
. Pipe cleaner anything. I love working with pipe cleaners. My grandson Jon does too. He's very crafty and loves to work with his hands.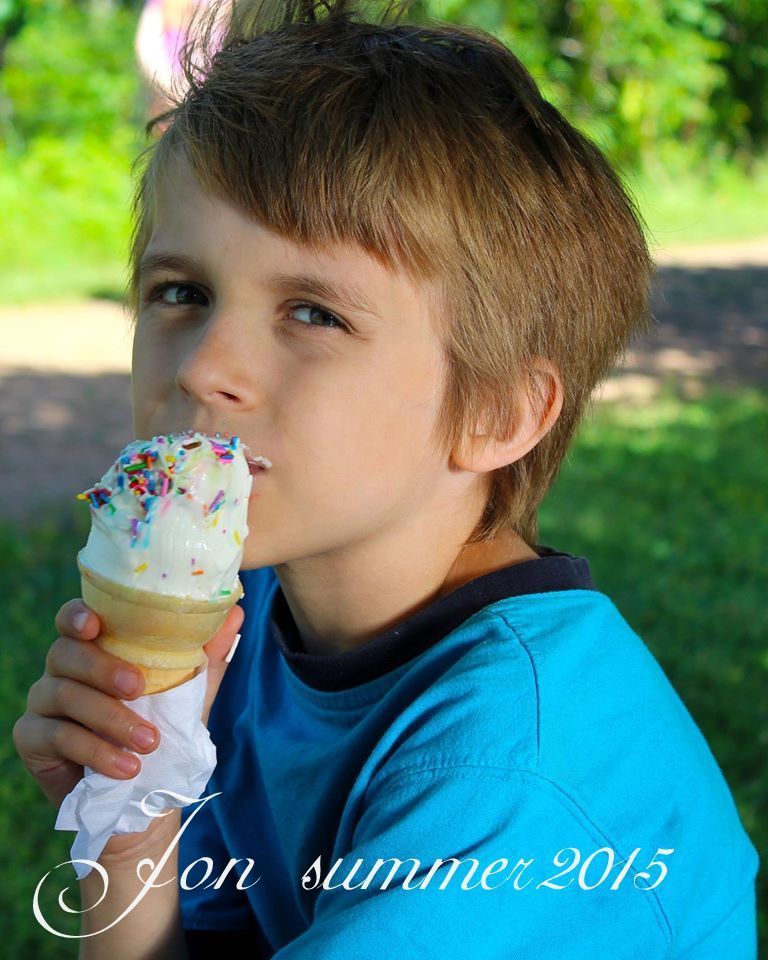 He must get it from me. Oh, and he is one of my favourite people. Along with my six other grandchildren.
The challenge of a blank page. I love creating something where nothing existed before. Elizabeth in the Garden. She is picking posies. Love it.
And those are my favourite things for this week. What are some of your favourite things?
A thought to carry with you through today . . .
`*.¸.*´Ƹ̵̡Ӝ̵̨̄Ʒ`*.¸.*´Ƹ̵̡Ӝ̵̨̄Ʒ`*.¸.*´
"Keep loving. Keep trying.
Keep trusting. Keep believing.
Keep growing.
Heaven is cheering you on
today, tomorrow, and forever."
~Jeffrey R Holland
`*.¸.*´Ƹ̵̡Ӝ̵̨̄Ʒ`*.¸.*´Ƹ̵̡Ӝ̵̨̄Ʒ`*.¸.*´
Spiritual Enlightenment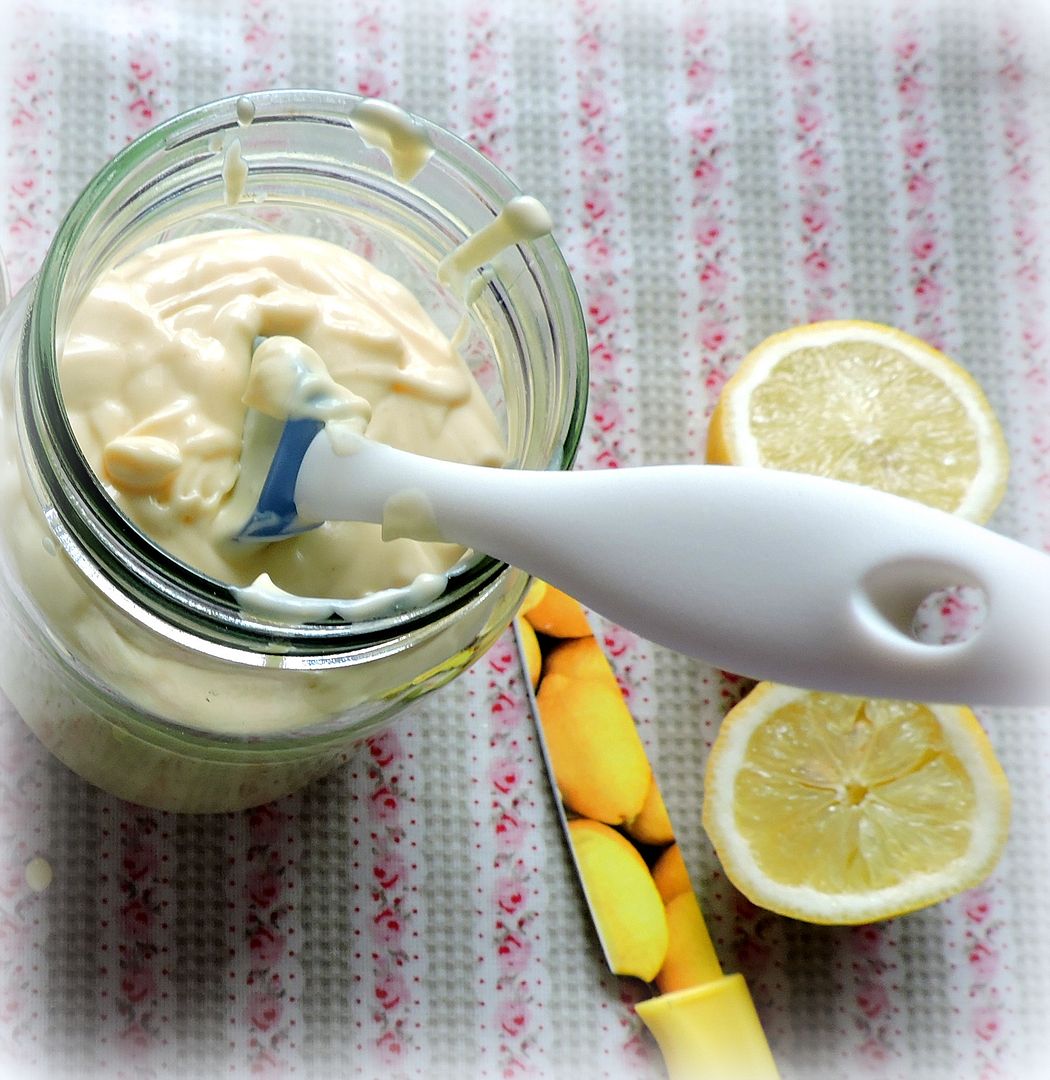 Cooking in The English Kitchen today . . .
Homemade Salad Cream
.
Have a great Thursday!! Don't forget . . .
═══════════ ღೋƸ̵̡Ӝ̵̨̄Ʒღೋ ═══════════ ⊰✿░G░O░D⊰✿⊰L░O░V░E░S⊰✿⊰░Y░O░U░⊰✿
═══════════ ღೋƸ̵̡Ӝ̵̨̄Ʒღೋ ═══════════
and I do too!