It was a scorcher again yesterday . . . well, maybe not quite as hot as the day before, but certainly more humid. I don't mind it being sunny and warm, but I am not a huge fan of high humidity. Perhaps its the Canadian in me but when it gets really damp and sticky, I feel all washed out with no energy to do much of anything . . .
There was no District Meeting yesterday morning so I took advantage of the break to go and pick up a few groceries. We have some people coming over today for a late lunch/early supper and the Zone Leaders were coming to help Todd in the garden, so I wanted to get a treat in for the boys ie. something tall and cold to drink and a few bits for today . . .
Grocery shopping is one of my favourite things to do. Todd kinda hates it, but that's okay he always goes off with his book and has a drink while he is waiting for me to finish, and to be honest, I prefer it that way. The few times I have allowed him to accompany me around the aisle I hated it. He was second guessing everything I put into the card. Did I really need that, etc. Its much better if we separate from each other during the shop and come back together only after I have paid for everything. He's always really annoying at the tils also because it always inevitably comes to more than he thinks it should and I get a lecture on how much food we have at home and how we could eat for years on what we have there.
Truth is we could not eat for years on it, and what I actually have at home is just ingredients. Things you might use to make other things. You would still need fresh things to go with it, like meat and fruit and veg. When I went home to be with my mom during her cancer ordeal, he decimated my store cupboard and wore out the can opener. There is lots of different jams and honey, tinned tomatoes and beans, tuna, soup, corned beef, etc. that type of thing. But I wouldn't want to live on just those things day in and day out. I mean . . . you could, I suppose . . . but it would get really boring really fast.
I reckon he was eating very boring whilst I was away.
It took me a bit longer yesterday because once again they have switched all the aisles around and I spent most of the time running up and down them looking for what I wanted. Inevitably I did find them, but it took much longer than I had planned. I know there is a reasoning behind why they do that. It means that people spend more time in the shop and buy things that they normally wouldn't have seen if everything had been where its always been.
Now, I am trying to think if I did that yesterday . . . . hmmm . . . I think I did, and so . . . . it works.
You're going to laugh when you see this, but this is what we ended up having for our dinner yesterday. Fish cakes and beans. I know . . . after going on about Todd eating from tins while I was away, I resorted to frozen fish cakes and tinned beans yesterday for our dinner. What. A. Hypocrite. Right?
They were good and it filled that gap, but it wasn't what I would call gourmet dining. lol Interestingly enough though, Todd really enjoyed it. By the time I had everything put away it was getting late and I was tired and hot and didn't feel like doing much of anything, so fishcakes and beans was what we had.
The lads came over to help in the garden. They were spreading out soil over what used to be the pond. Tedious and dirty work. One Elder was from Brazil and the other was from Tonga, so they were used to hot weather and it didn't bother them too much, plus I had some nice chilled drinks for them and ice creams for afterwards. Magnum bars. They enjoyed. I got to learn a bit more about them and they us. The Tongan one won't normally be here within our Ward boundaries, but it was an exchange day yesterday. He was visiting from another area. Apparently they eat dog in Tonga. I had to cover Mitzie's ears when he said that. It totally grossed me out. I don't think I could ever, ever eat a dog . . . or a cat, for that matter.
But people do.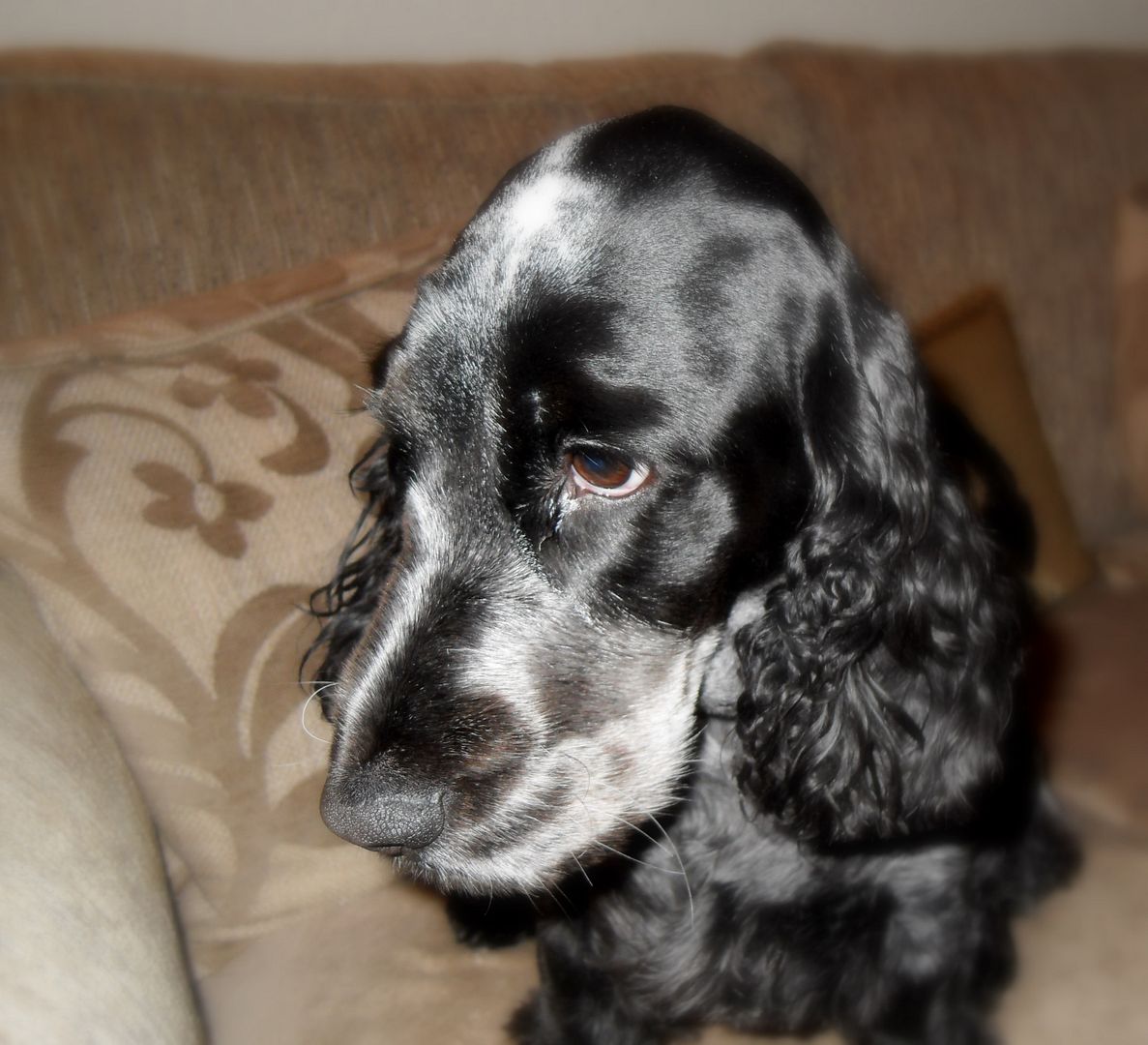 Can you imagine??? Never . . . never in a million years. She enjoyed having the lads here however. She was totally oblivious to the thought that one of them was probably looking at her like she was lunch. Perish the thought.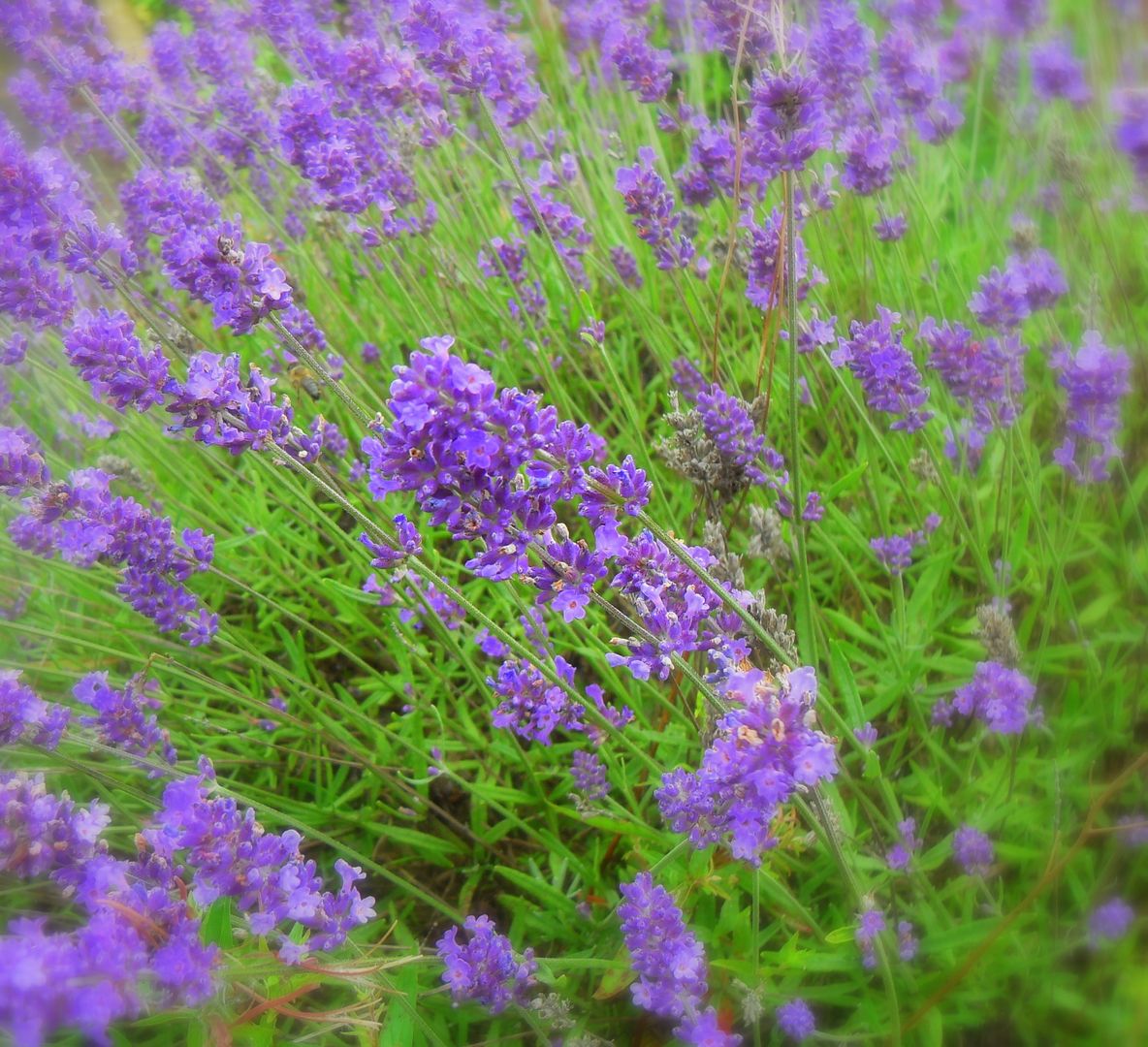 The Lavender is blooming again! Oh, I love my lavender. We don't have as much of it here as we used to have down at Oak Cottage, but its lovely all the same, and it smells really nice and . . . the bees love it.
All of the fledglings are out and about now. I was watching a group of Magpie Fledglings on the roofs across the way from us yesterday. They were quite fascinating to watch. I reckon they had just learned to fly. They were swooping at each other and at times looked to be bickering. It was quite interesting. They are horrible birds really . . . stealing other birds eggs and such . . . but it was something I had never seen before, this interaction with each other.
Our roses have aphids . . . we need to get some spray. Or some lady bugs . . . they love aphids, but looking at the infestation, we have quite a few so it would take a ton of ladybugs. Best to get the spray.
But the wild flowers are being just gorgeous . . . . don't you just love wildflowers? Its hit and miss what you end up with when you plant wildflowers. This time we got lucky.
We watched a film last night we had downloaded from Sky Anytime Movies called Ricki and the Flash. I hadn't heard of it before, but it had Meryl Streep in it and so on the strength of that we went with it. We usually like her films and we liked this one too.
Meryl Streep plays rock and roller Ricki Rendazzo, an absentee mother venturing back into the fold when her daughter Julie (Streep's real life daughter Mamie Gummer) becomes suicidal over her marriage breaking up unexpectedly. Kevin Kline, is her straight arrow ex Pete, who has moved on to find a loving wife for himself and devoted mother for his children in Maureen, played by Broadway star Audra McDonald. Ricki tries to set things right, with the help of Flash's guitarist Greg, portrayed by real-life rocker Rick Springfield, whom she treats horribly onstage despite his love for her.
It was really quite enjoyable. There was no swearing, no sex and no violence. Lots of good music and a fabulous "Feel Good" ending. I recommend!
And with that I will leave you with a thought for today . . .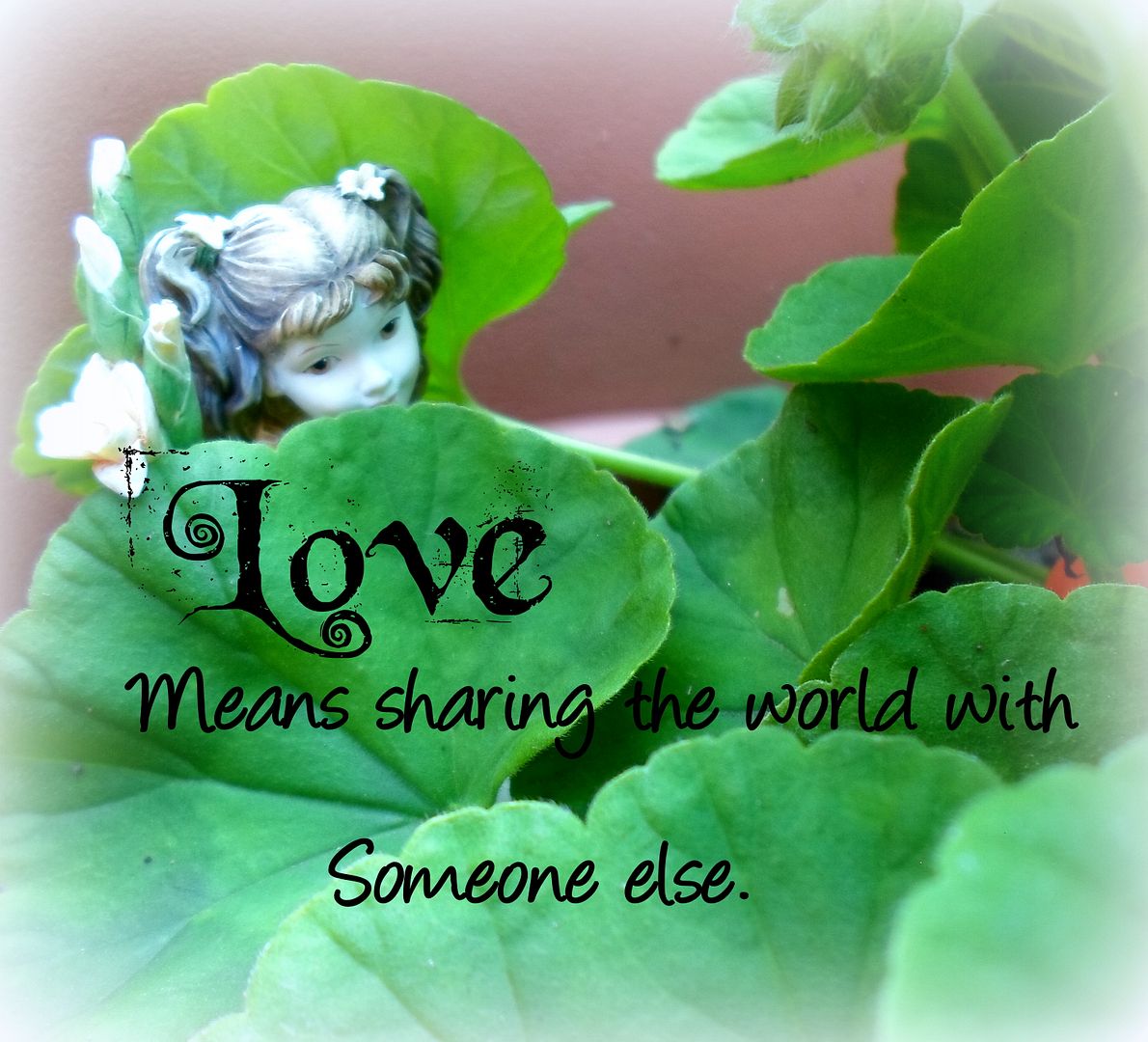 A picture one today . . .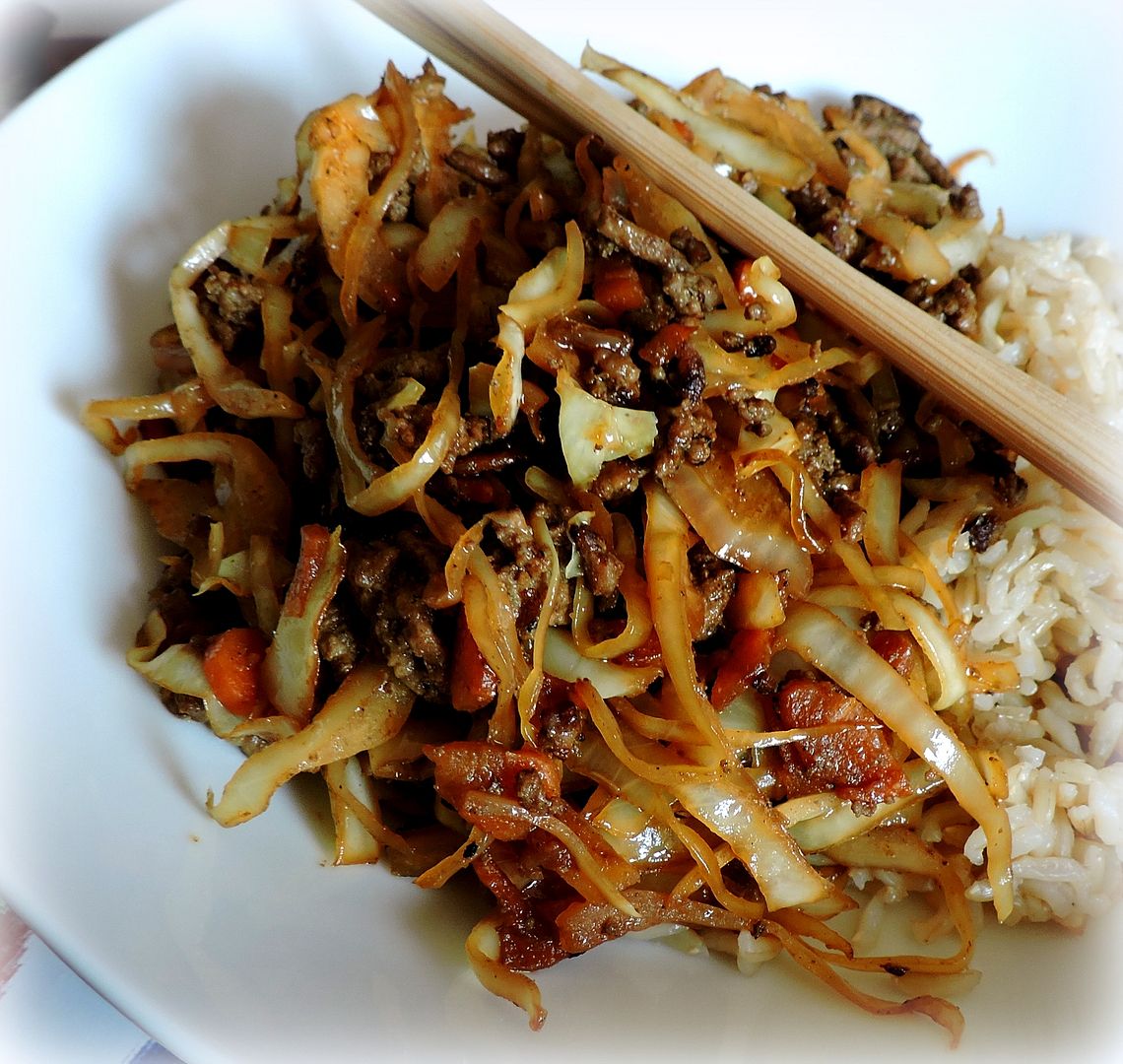 Cooking in The English Kitchen today . . .
Egg Roll Stir Fry
. Different and delicious.
Have a great Wednesday! Wherever you go and whatever you do, be happy! Don't forget!
═══════════ ღೋƸ̵̡Ӝ̵̨̄Ʒღೋ ═══════════ ⊰✿░G░O░D⊰✿⊰L░O░V░E░S⊰✿⊰░Y░O░U░⊰✿
═══════════ ღೋƸ̵̡Ӝ̵̨̄Ʒღೋ ═══════════
And I do too!