A few of the things I find each week that spark my interest, intellect and curiosity. I hope that they do the same thing for you. Its hard to believe that this is my last Friday Finds post for May. This month (year!) has just flown by!
Remember when you used to be able to buy a box of assorted cards? I haven't seen one of those in ages. However you can make your own box of assorted cards. A complete tutorial from
Klompen Stampers
. I might do this. What a great gift it would make for someone!
From
Philo's Kitchen
, Traditional Almond Cookies. I am going to give these a go. They look really buttery and delicious.
From
Casetify.
These phone cases are absolutely gorgeous. I don't have one of these phones and wouldn't know how to use one, but that doesn't stop me from loving these cases. Actually half the time I am asking Todd to call my phone so I can find it. lol I am so not up with the times! These are really pretty though don't you think?
DIY Herb Gardens for every space. From the people at
BHG
.
Personalized Coasters for Father's Day. From
Tried and True
.
Recycled Wine Bottle Wind Chimes. I am going to have to raid the neighbors garbage. From
Indulgy
. No instructions, just inspiration. But how hard could it be?
Enchanted Rose Studio
. I already have most of the beads. This is soooo pretty.
Crazy Quilt Hearts. These are so very pretty. Plenty of inspiration on
Box of Trix
.
Who doesn't need this kind of help. I know we sure do. It's hand to mouth all the time. From
The Busy Budgeter.
Make your own Earwig Traps. From
Hometalk
. Ewwww.....hate earwigs.
Bleeding Tissue Art Tray. From
Garden Matter
. A complete tutorial. This is so pretty.
Bubble Paint Hydrangeas. From
A Piece of Rainbow
. I may try this technique. Simple and fun!
I just can't resist showing you one more. This is so neat and so pretty.
From a
Fanciful Twist
. Painted Pinecones. They look like Zinnias!
And that's it for this week. I hope that you found something here that interested you!
I was asked this week to do a baby picture for someone who just had a new nephew born.
I have cropped of the details for privacy, but at the bottom was the baby's name, birthdate etc. I was really quite happy with how it turned out, and so were they. Whew! Always a risk when you do something like this. They are Irish so wanted something Irish in it. That's an Irish Blessing and of course I put a little shamrock on his onesie.
A thought to carry with you through today . . .
~•~♥♥♥~•.~•~♥♥♥~• ~
Children, marriages and flower gardens
reflect the kind of care they get.
~H Jackson Brown Jr.
~•~♥♥♥~•.~•~♥♥♥~• ~
Spiritual Enlightenment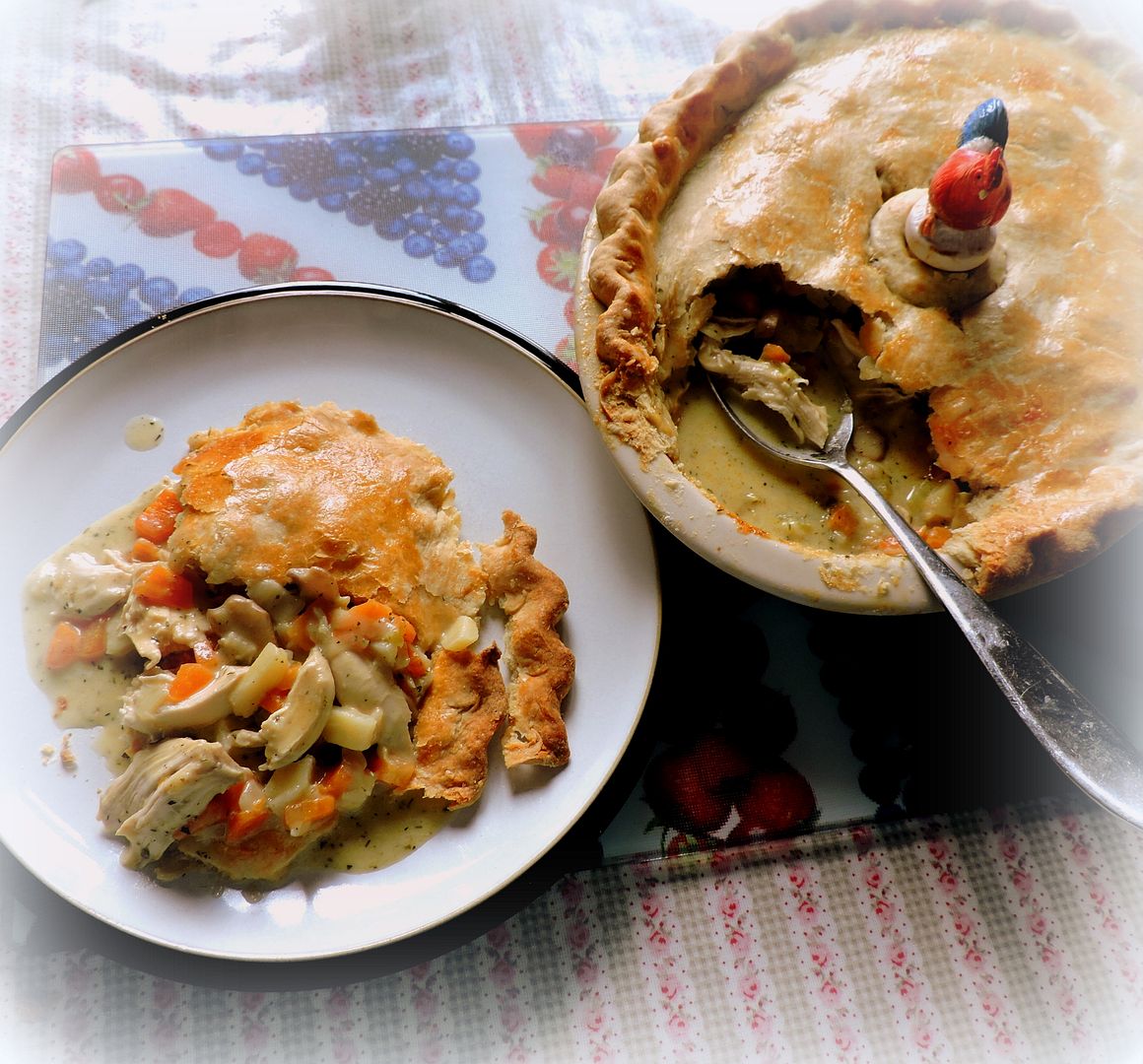 In The English Kitchen today . . .
Chicken and Mushroom Pot Pie
.
Hope your Friday is a great one! We are off to do a service this morning and sit with an elderly shut in. Wherever you go and whatever you get up to, don't forget!
═══════════ ღೋƸ̵̡Ӝ̵̨̄Ʒღೋ ═══════════ ⊰✿░G░O░D⊰✿⊰L░O░V░E░S⊰✿⊰░Y░O░U░⊰✿
═══════════ ღೋƸ̵̡Ӝ̵̨̄Ʒღೋ ═══════════
And I do too!!