FOR TODAY, January 26th, 2016
Outside my window ...
It's still dark, a bit chilly and also windy. We are supposed to get that storm which battered the East Coast of North America, except of course with rain instead of snow. Sigh . . .
I am thinking ...
Make every day count. It's a day which will never come again. Enjoy it for what it is.
I am thankful for ...
Little texts my husband sends me when he is out and about without me. For instance (not to embarass him or anything) here is one he sent me yesterday when he had gone to the tip.
"Thanks 4 all you do for me and 4 keeping me grounded."
Special. I am a lucky woman.
In the kitchen ...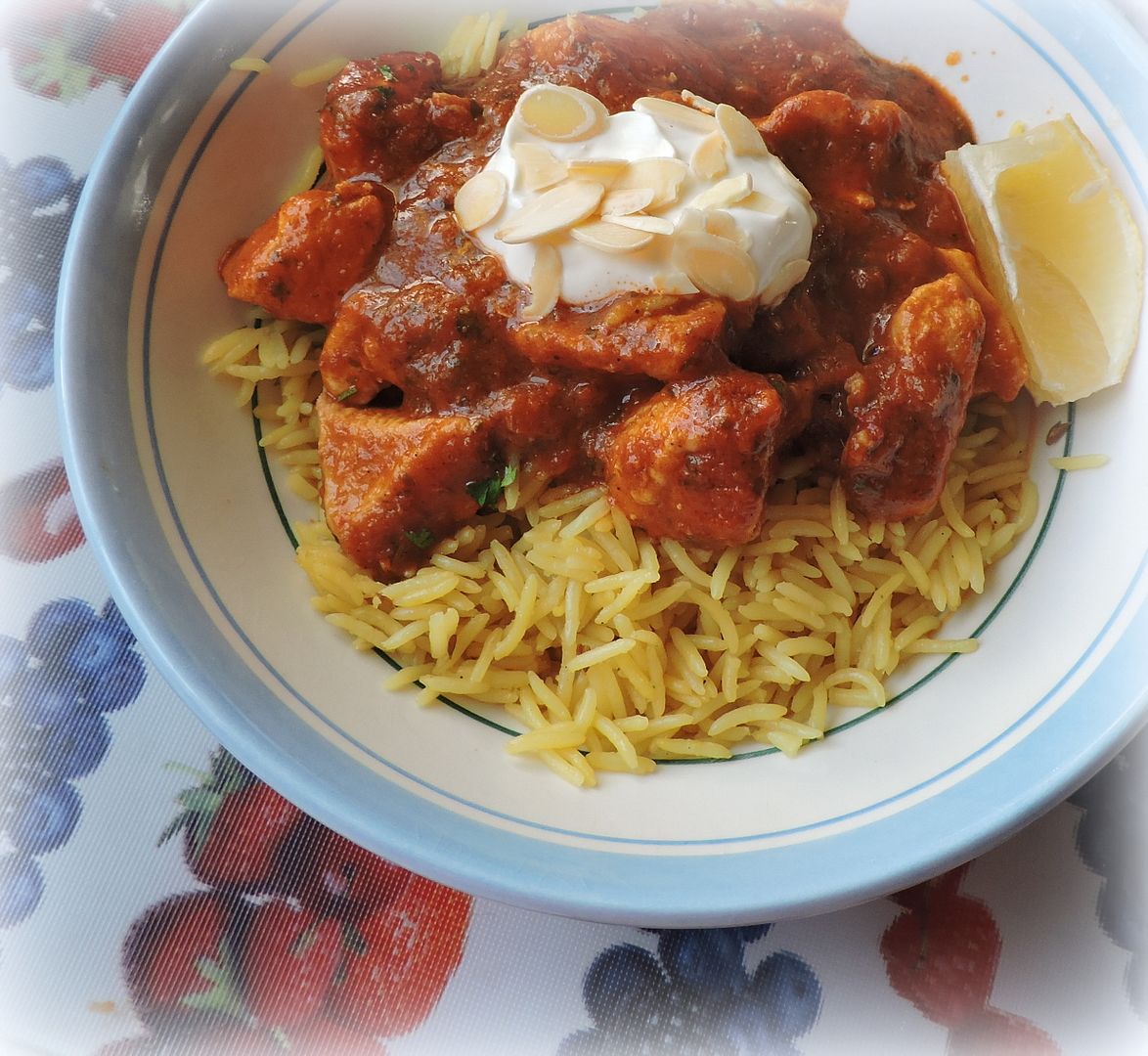 Chicken Tikka Masala
. Very tasty.
On my "To Cook" list ...
Baked Sweet and Sour Chicken, from
Carlsbad Cravings
. Looks fabulous!
I am creating ...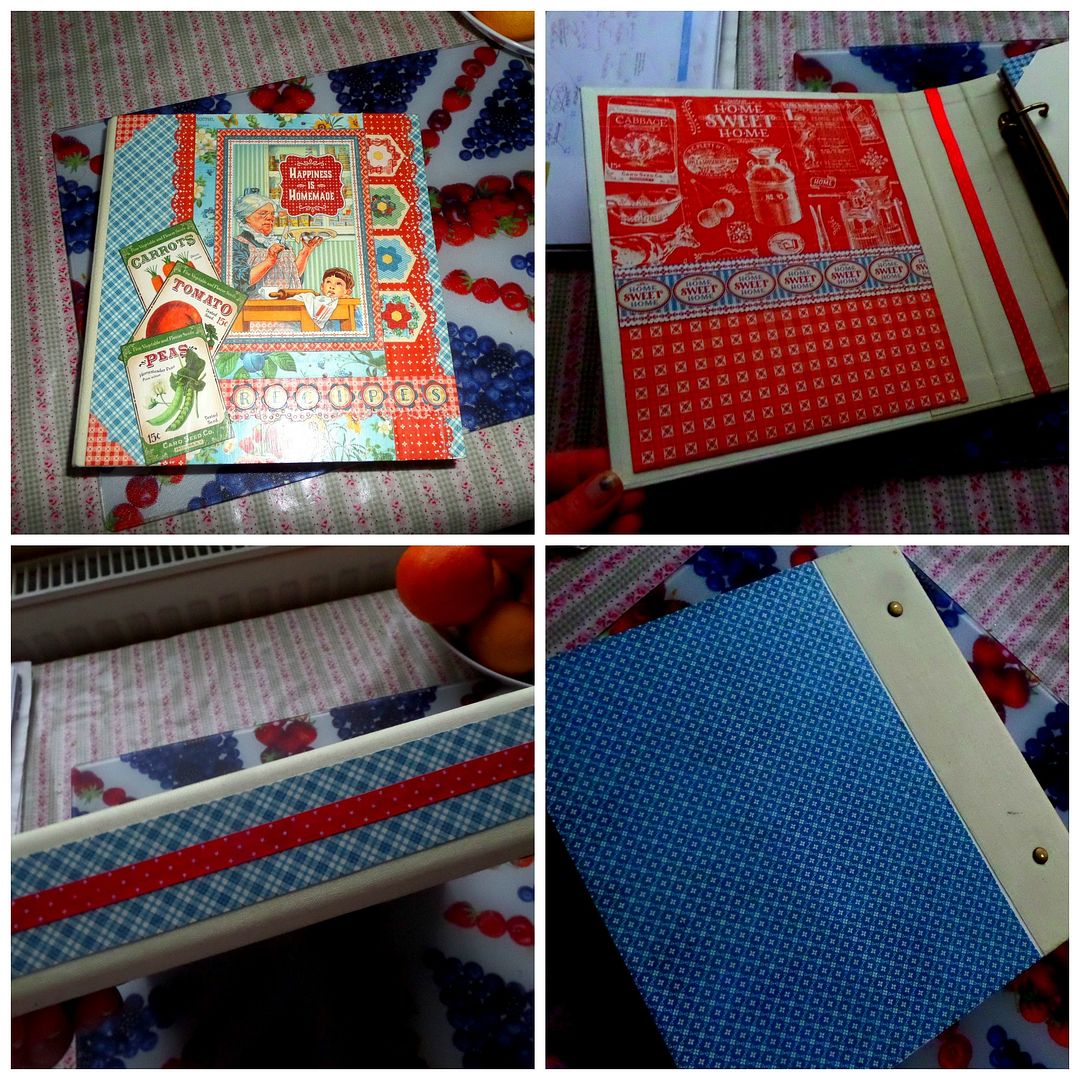 I am so excited to show this to you. Here is my recipe album so far! This is the front cover, and inside the front cover. That is a pocket page, to put loose recipes, etc. Also the spine and the back cover.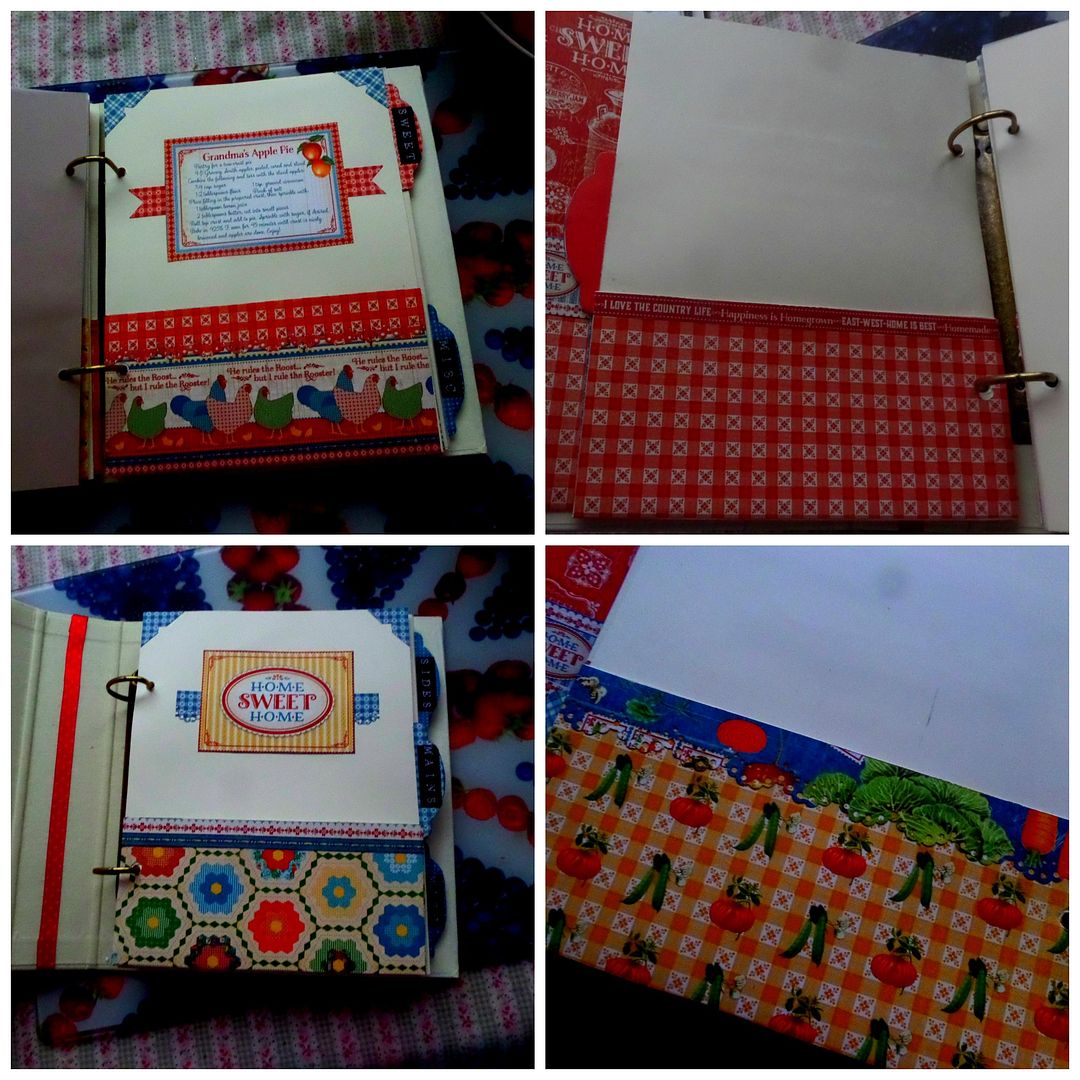 Two of the inside divider pages and their back sides. So excited because I got to use my MS Lace Punch and I love how they turned out.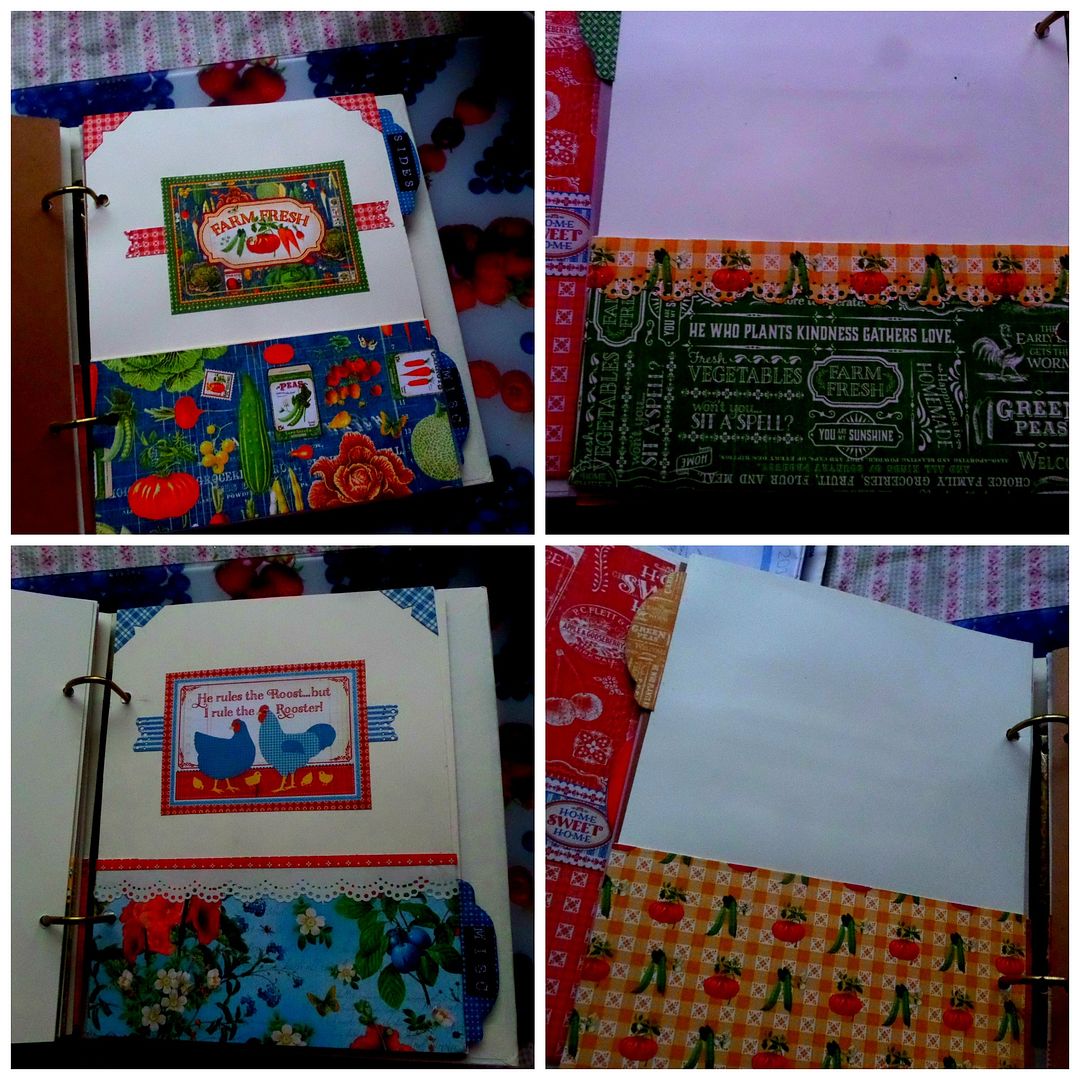 These are the other two divider pages and I love how they turned out as well. Also pocket pages. I only have to do the individual pages now, which will be a work of progress over time as I add recipes to it, etc. I just love these Graphic 45 papers, Home Sweet Home.
I just love this Warm Hug Hat. A free pattern from
Jessie At Home
.
This is my next project.
Charlotte Fox
from Cynthia Treen Studio. A little girl in my family is turning five at the end of February. I have tried to make her a special felt doll every year, and this year will be no exception.
Loving the
mug cosy
from Ravelry.
These Fabric Bowl Covers are really nice. From
Sew 4 Home
.
I am reading ...
I am still reading the book by Francine Rivers, A Lineage of Grace. Stories of four great women of the bible . . . Tamar, Rahab, Ruth, Bathsheba, and Mary. I have added . . .
The Signature of All things
, by Elizabeth Gilbert
Elizabeth Gilbert's first novel in twelve years is an extraordinary story of botany, exploration and desire, spanning across much of the 19th century. The novel follows the fortunes of the brilliant Alma Whittaker (daughter of a bold and charismatic botanical explorer) as she comes into her own within the world of plants and science. As Alma's careful studies of moss take her deeper into the mysteries of evolution, the man she loves draws her in the opposite direction—into the realm of the spiritual, the divine and the magical. Alma is a clear-minded scientist; Ambrose is a Utopian artist. But what unites this couple is a shared passion for knowing—a desperate need to understand the workings of this world, and the mechanism behind of all life.
The Signature of All Things is a big novel, about a big century. Exquisitely researched and told at a galloping pace, this story novel soars across the globe—from London, to Peru, to Philadelphia, to Tahiti, to Amsterdam and beyond. It is written in the bold, questing spirit of that singular time. Alma Whittaker is a witness to history, as well as maker of history herself. She stands on the cusp of the modern, with one foot still in the Enlightened Age, and she is certain to be loved by readers across the world.
I am loving it thus far! (Only just started)
Looking forward to ...
I am doing a small presentation at Young Women's on Wednesday night. It is supposed to be foreign food and I am going to do a presentation on the cooking of the ancient North American Indians. Should be fun and not something they are expecting I imagine!
I am learning ...
Getting no for an answer ALWAYS tries our patience and can be very disappointing. But I am learning that if we will be patient, there is always something better up ahead.
Dreaming about ...
I am always dreaming about having our own chickens . . .
Holidays in Provence . . .
Polka dot fingernails . . .
Jane Austin hair and pretty white underthings . . .
A kitchen large enough to stretch out in . . .
A favourite quote for the day ...
(¯`v´¯) `*.¸.*´Ƹ̵̡Ӝ̵̨̄Ʒ ¸.
•´¸.•~♥♥♥~•.~ ღϠ₡ღ¸.
✻´´¯`✻.¸¸.Ƹ̴Ӂ̴Ʒ. ( ¸.❀⁀ ⋱‿✿"`
* .¸.* ✻ღϠ₡ღ¸.✻´´¯`✻.¸¸.Ƹ̴Ӂ̴Ʒ..
The key to enjoying cooking is embracing simplicity.
Simplicity in food is honesty, warmth, pleasure,modesty, even fairness.
Simplicity in cooking is ease and grace . . .
Simplicity . . . is not a compromise but a treasure.
~Mark Bittman
One of my favourite things ...
Pretty beaded curtains . . . love them . . .
A peek into my day ...
I wish . . . the positive bit about looking in the mirror. I seldom, if ever . . . like what I see. But thin women feel the same. Maybe it is a woman thing. We need to stop it. To stop seeing only the bad things about ourselves, and embrace the positive things about ourselves . . .
And that's my daybook for this week!
⋱ ⋮ ⋰
⋯ ◯ ⋯ Take time to enjoy the small *´¯`.¸¸.☆
⋰ ⋮ ⋱ blessings in life.*´¯`.¸¸.☆
✿¸.•*¨`*•..¸✿ ✿¸.•*¨`*•..¸✿ ✿¸.•*¨`*•..¸✿
╬♥═╬╬═♥=╬╬═♥╬╬═♥╬╬═♥=╬╬♥═╬
░░░░░░░░░░░░░ ░░░░░░░░░░░░░
Wherever you go and whatever you do, I hope there's a great day ahead of you! Don't forget!
═══════════ ღೋƸ̵̡Ӝ̵̨̄Ʒღೋ ═══════════ ⊰✿░G░O░D⊰✿⊰L░O░V░E░S⊰✿⊰░Y░O░U░⊰✿
═══════════ ღೋƸ̵̡Ӝ̵̨̄Ʒღೋ ═══════════
And I do too!