FOR TODAY, January 12th, 2016
Outside my window ...
It's cold. It's dark. It's raining. Blah. We travelled almost all the way to Angelsey yesterday in the car and we saw loads of fields next to the motorway which have been flooded. Scary stuff.
I am thinking ...
I am thankful for ...
Everything. I know that there, but for the Grace of God, go I.
In the Kitchen ...
Spatch Cock Roasted Chicken
.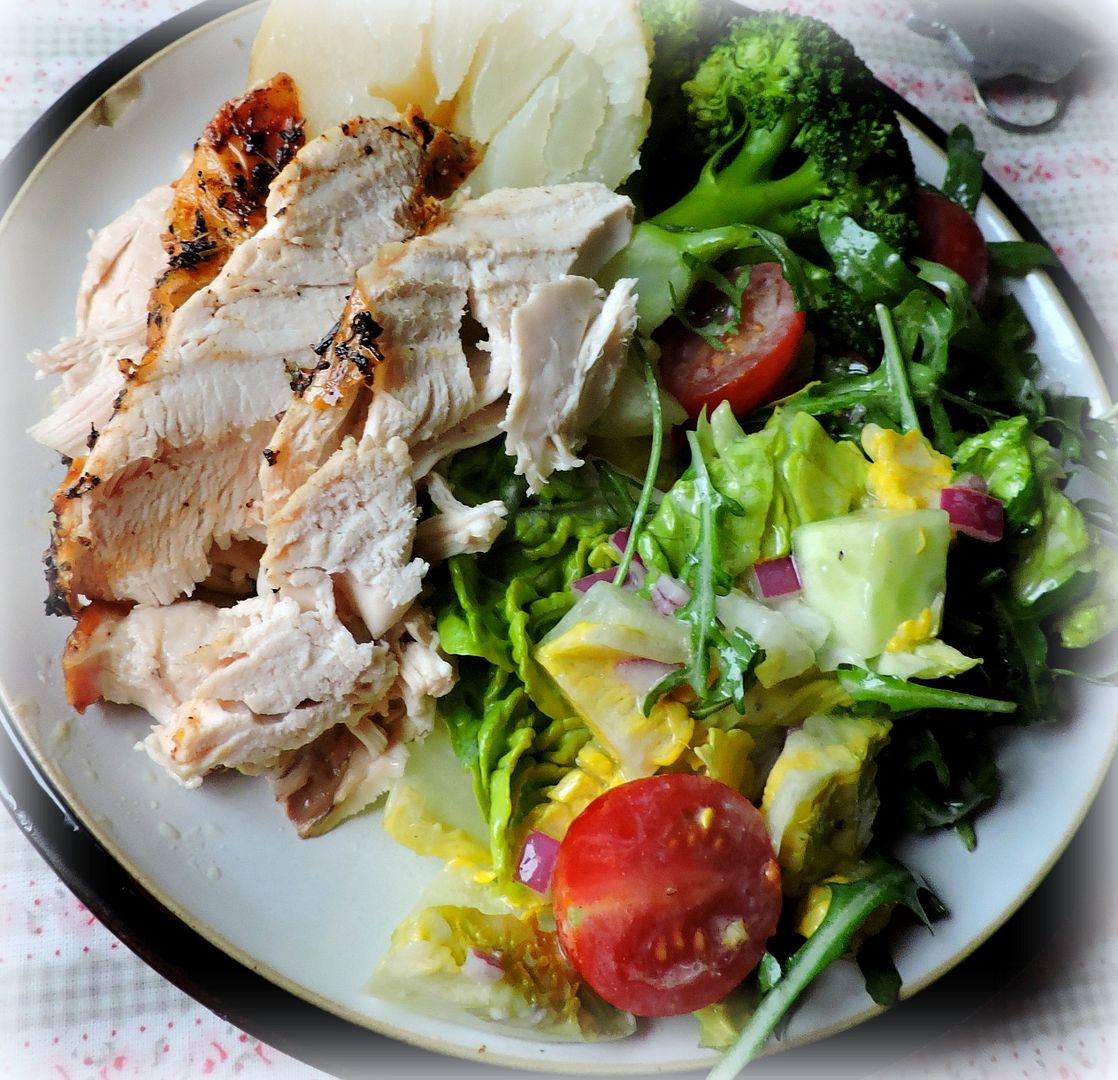 Delicious, moist, and cooks in half the time that it takes to cook a whole bird.
On my "To Cook" list ...
Raspberry Chicken from
The Loft House
. This looks fabulous. We love chicken. Especially when it tastes fabulous.
I am creating ...
(
source
)
A garland of paper hearts.
A paper Bun Holder, made from a single piece of paper. Found on
Down Home Inspiration
.
Paper Butterflies made from old books. Couldn't find the source.
Felt Butterfly Mobile from
Bugs and Fishes
. Complete tutorial.
DIY Photo Strip Valentines. From
The Sweetest Occasion
.
I am reading ...
Lineage of Grace
, by Francine Rivers
In this compilation of the five books in the best-selling Lineage of Grace series by Francine Rivers, we meet the five women whom God chose—Tamar, Rahab, Ruth, Bathsheba, and Mary. Each was faced with extraordinary—even scandalous—challenges. Each took great personal risk to fulfill her calling. Each was destined to play a key role in the lineage of Jesus Christ, the Savior of the World.
I am now on Rahab. I love these types of books and I love Francine Rivers as an author. Scarlet Thread is one of my all time favourite books of hers.
Looking Forward to ...
District Meeting this morning. It will be our last as a District with the missionaries we have now. I am fairly certain we will have some transfers next week. New missionaries will be coming in then. Exciting stuff.
I am learning ...
Missionary work is fun,but you also need to keep it's main goal as your focus which is to bring others to Christ.
Dreaming about ...
Little white cottages . . .
Pretty Little Tea Cups . . .
Cosy reading corners . . .
Pretty white valances . . .
Cherry Blossom Curtain Tie Backs . . .
A favourite quote for the day ...
(¯`v´¯)
`*.¸.*´Ƹ̵̡Ӝ̵̨̄Ʒ ¸.
•´¸.•~♥♥♥~•.~ ღϠ₡ღ¸. ✻´´¯`✻.¸¸.Ƹ̴Ӂ̴Ʒ.
( ¸.❀⁀ ⋱‿✿"` * .¸.* ✻ღϠ₡ღ¸.✻´´¯`✻.¸¸.Ƹ̴Ӂ̴Ʒ..
The woods are lovely, dark and deep . . .
But I have promises to keep,
And miles to go before I sleep,
And milesto go before I sleep . . .
~Robert Frost
One of my favourite things ...
Stone Angels . . .
A Peek Into My Day ...
I enjoy stringing words together . . . poetry, short stories,letters, blogs . . . I enjoy it all.
And that's my daybook for this week!
⋱ ⋮ ⋰
⋯ ◯ ⋯ Take time to enjoy the small *´¯`.¸¸.☆
⋰ ⋮ ⋱ blessings in life.*´¯`.¸¸.☆
✿¸.•*¨`*•..¸✿ ✿¸.•*¨`*•..¸✿ ✿¸.•*¨`*•..¸✿
╬♥═╬╬═♥=╬╬═♥╬╬═♥╬╬═♥=╬╬♥═╬
░░░░░░░░░░░░░ ░░░░░░░░░░░░░
Wherever you go and whatever you do, I hope there's a great day ahead of you! Don't forget!
═══════════ ღೋƸ̵̡Ӝ̵̨̄Ʒღೋ ═══════════ ⊰✿░G░O░D⊰✿⊰L░O░V░E░S⊰✿⊰░Y░O░U░⊰✿
═══════════ ღೋƸ̵̡Ӝ̵̨̄Ʒღೋ ═══════════
And I do too!