"The world is fairly studded and strewn with pennies cast broadside from a generous hand. But who gets excited by a mere penny?...It is dire poverty indeed when a man is so malnourished and fatigued that he won't stoop to pick up a penny. But if you cultivate a healthy poverty and simplicity, so that finding a penny will literally make your day, then, since the world is in fact planted with pennies, you have with your poverty bought a lifetime of days. It is that simple. what you see is what you get." ~Anne Dillard
A few of the small and wonderful things which bring untold joy into my life. It's the small things in life which truly mean the most. Simple abundance . . . it's the best.
It is Winter. I am warm, and dry and comfortable. So very many are not. I am blessed. Sometimes I wonder why am I so blessed when other's are not? I think a part of the blessing is in knowing I am blessed thusly.
Spending time with good friends. This is Tony and Tina. They are very good friends of ours. We met about five years ago when they moved into our Ward from Australia. From the minute I met Tina, I knew we would become good friends, and we have. They were to us on Saturday night for supper and we had a lovely time. We always do. They recently went through the stress and angst of downsizing from a lovely full sized private bungalow into a tiny council owned seniors bungalow. Tina is going in for her second knee replacement op today. She had the other one done last year. She is in her 70's (and so is Tony). Please keep her in your prayers that all goes well.
We had our annual Ward Conference yesterday. (A Ward is the name we give to our local church congregation.) It is at our Ward conference that we (as a Ward) sustain all of our church leaders at a world, area and local level. We have special presentations given to us by our Stake Leaders that are particular to just our Ward. I always love Ward Conference. Yesterday was no exception. We were all very well fed spiritually. You can tell you have been well fed when you come away inspired to become a better you.
I was reading
this talk
by Gary B Stevenson yesterday afternoon. In it he talks about how World Class Athletes train for a lifetime so that they can participate in the Olympic Games, training for hours, days, weeks, months, years for a competition which might only last four minutes. Critical years which can set the course for their lives. This time here on earth is
my
"four minutes." I trained for years in the pre-existance to come here and learn the things I wanted to learn and to become more like my Heavenly Father so that ultimately I can return back into His presence having fought the good fight. This is great food for thought. I love how these small and simple talks teach and inspire me. Each time I read one, I come away with something more and feeling like a better person than I was before I read them. They inspire me to change in small and simple ways.
I thought to myself after all the spiritual nourishment I took in yesterday . . . Eighteen Months. That is all I have been asked to give in Service to the Lord as a Senior Missionary. It is not very long . . . in the scheme of a lifetime. Six months of it have already disappeared in a puff of smoke. I am inspired to be better at what I have been asked to do and to become a better Missionary.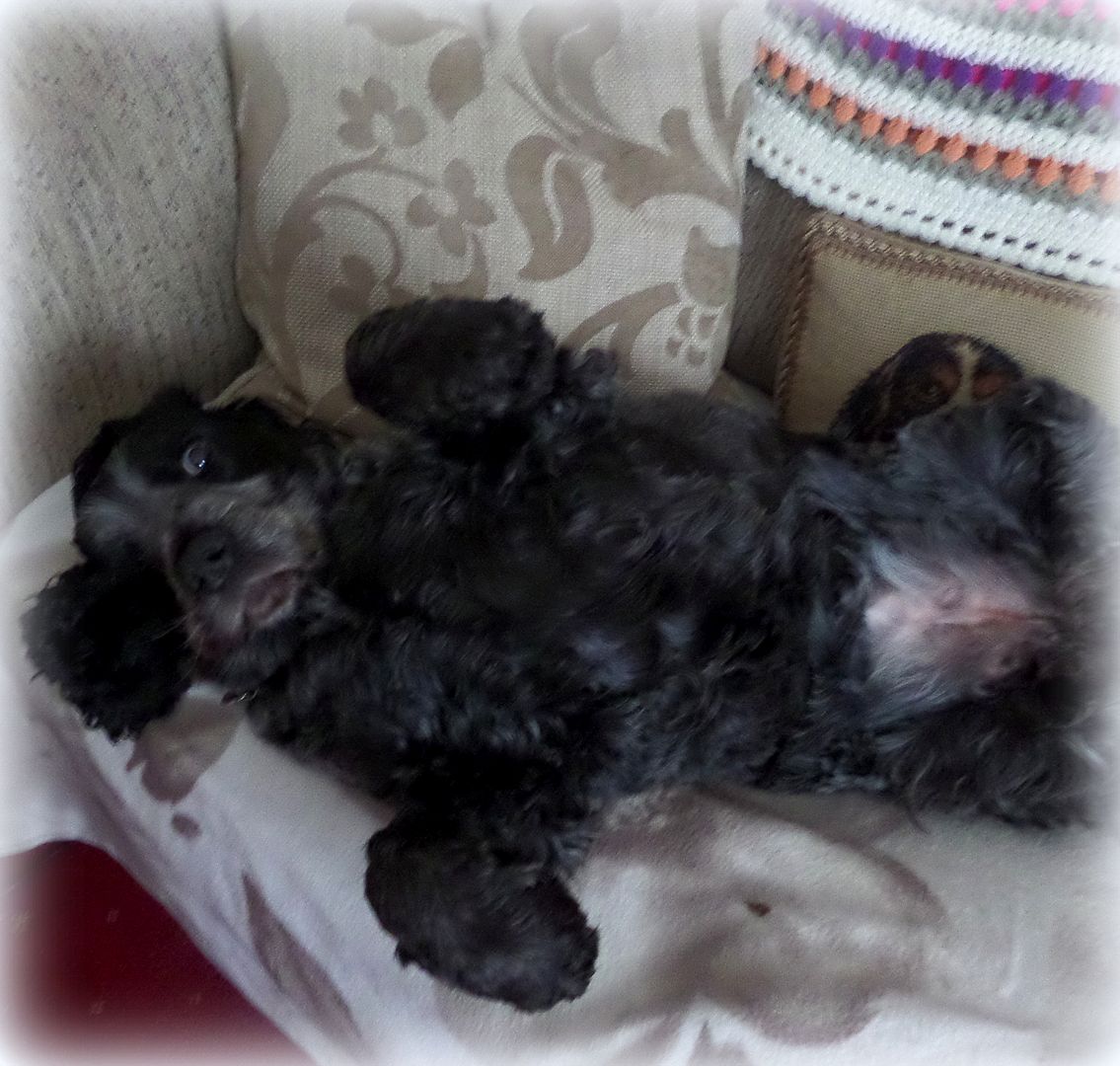 Belly snuggles and snuffles. I love them.
Sunday evenings spent with the Midwives of Poplar. I love this show. No spoilers, but stock up on your hankies girls, because so far this season all the episodes have been wonderfully inspiring and touching.
This is entertainment worth watching.
Actually between Call the Midwife, War and Peace and Endeavour, we have been spoilt for choice on Sunday evenings. Thank goodness for being able to record things so that we don't miss any of it!
And that is my small and wonderfuls for this week. Oh yes, there is a whole lot more, but I don't want to bore you do I?
A thought to carry with you through today . . .
Ƹ̵̡Ӝ̵̨̄ƷღೋღೋƸ̵̡Ӝ̵̨̄ƷღೋღೋƸ̵̡Ӝ̵̨̄Ʒ
We sometimes think that being grateful
is what we do after our problems are solved,
but how terribly shortsighted that is.
How much of life do we miss
by waiting to see the rainbow before
thanking God that there is rain?
~Dieter F Uchtdorf
Ƹ̵̡Ӝ̵̨̄ƷღೋღೋƸ̵̡Ӝ̵̨̄ƷღೋღೋƸ̵̡Ӝ̵̨̄Ʒ
Spiritual Enlightenment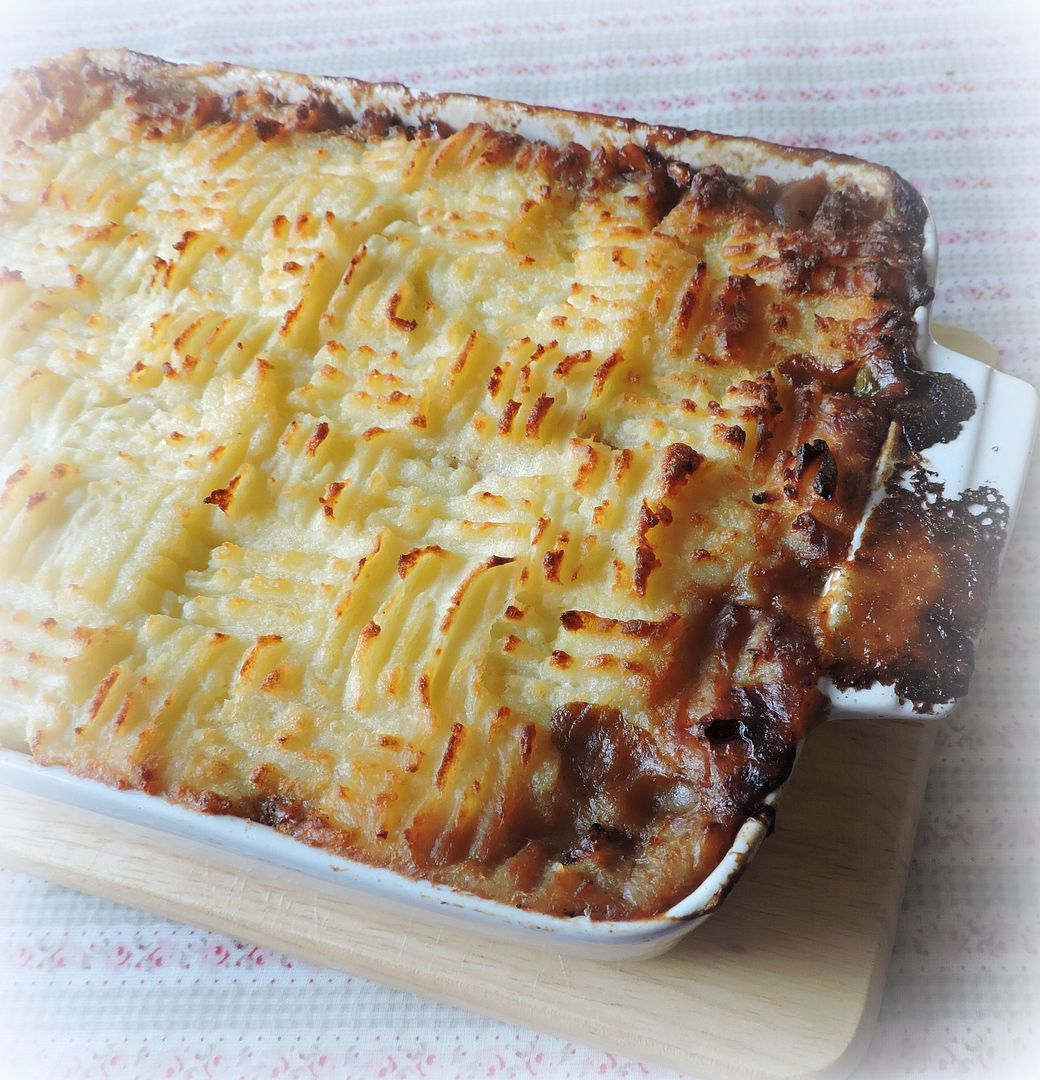 In The English Kitchen today . . .
French Onion Cottage Pie
. Dust off that slow cooker/crock pot!
May the week ahead of you be filled with loads of small and wonderful things! Don't forget . . .
═══════════ ღೋƸ̵̡Ӝ̵̨̄Ʒღೋ ═══════════ ⊰✿░G░O░D⊰✿⊰L░O░V░E░S⊰✿⊰░Y░O░U░⊰✿
═══════════ ღೋƸ̵̡Ӝ̵̨̄Ʒღೋ ═══════════
And I do too!