A few of the things I find each week which strike my fancy and I hope that they strike yours also! My very first for 2016!
Key Lime Cake with a Cream Cheese Frosting, from
She's Got Flavor
. We have the lemon cake mixes here now, just not the green jello. Sigh . . . It sure looks good, but I probably shouldn't be eating stuff like this anyways. But a girl can dream can't she?
Homemade Flower Pot Heater. With the cold Winter season coming up and it's storms, power outage possibilities etc., this is a fab idea! From
Living Green and Frugally
.
Quilter at Work sign. Free pattern from
Sew Happy Me.
Fold up take along tote. From
Angela Yosten
. A free pattern. It's so cute!
Cloth Paper Dolls! So sweet! Free pattern.
The Pursuit of Sanity
.
Take Along Games from
Dane Made It
. A complete tutorial. Great for long car trips to keep the kids busy, or for days when you have the grandkids over and want a bit of quiet time together.
This little Bumble Bee Cardigan is just the sweetest! I love it! From
Knitted Bliss
.
Kitchen Organization Ideas. I so need this! Found on
My Life and Kids
.
How to Organize Your Fridge and Keep it that Way. From the
Imperfect Homemaker
.
Recycled Tin Can Cutlery Holder. How ingenius!
Home D'Zine ZA
.
The next holiday up is Valentines Day and here is a craft for that. Cute Valentine How Do I Love Thee Printable from
EAB Designs
.
And that is my finds for this week! I hope you found something you could use!
Look at what I did! I made my very first handbound book! Tatiana showed me how.
It's really cute. We didn't have the proper linen thread that she uses, so we used a skein of embroidery floss.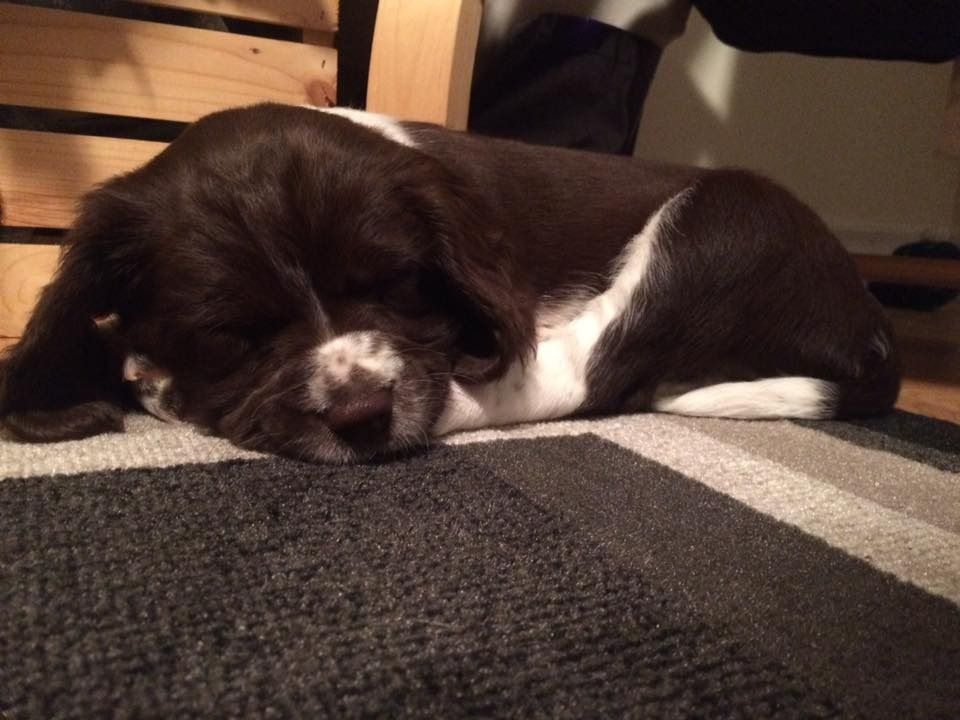 Lucy taking a nap. She's so sweet.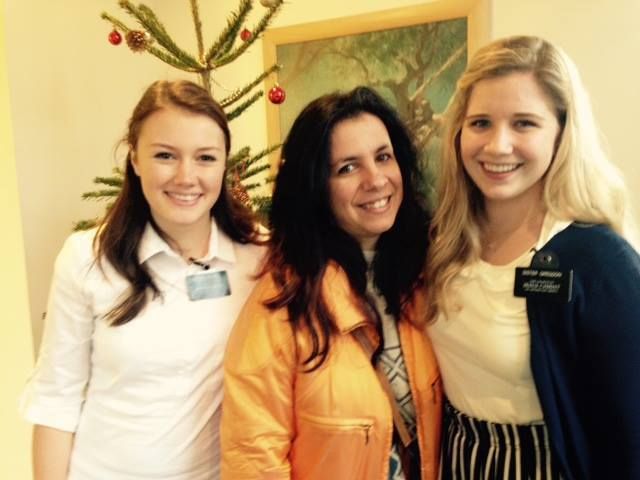 Tatiana with Sister Holmes and Sister Gregson. There was a baptism at our church yesterday afternoon, so we went along for support for the young girl who was being Baptised. Always good eats afterwards as well! Back to healthy eating today though! Or else!
Oh, and I got my letter from the Diabetic Eye Screening Clinic and everything is a.o.k. Yay! I was surprised at how quickly the results arrived!
A thought to carry with you through the day and begin the year on . . .
~•~♥♥♥~•.~•~♥♥♥~• ~•~♥♥♥~•~~•~♥♥♥~•.~•~♥♥♥~• ~
When we have learned what we need to learn
and have brought with us the best that we have experienced,
then we look ahead and remember that
faith is always pointed toward the future.
~Jeffrey R Holland, The Best Is Yet To Be
~•~♥♥♥~•.~•~♥♥♥~• ~•~♥♥♥~•~~•~♥♥♥~•.~•~♥♥♥~• ~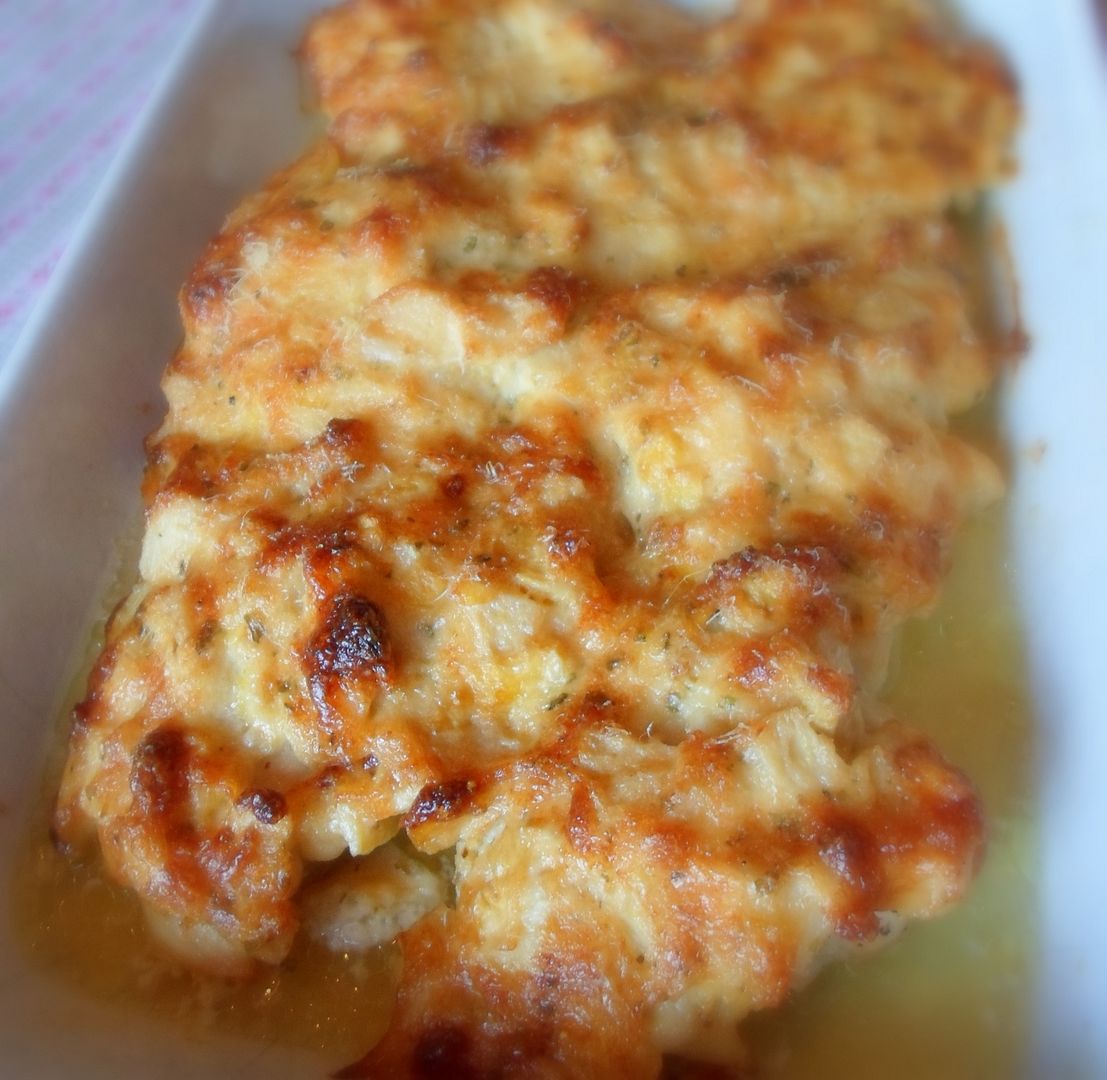 Cooking in The English Kitchen today . . . .
Artichoke Chicken
. Scrumdiddlyumptious!
May 2016 be all that you hope for! On this, the first day of that year, my wish for you is that you will be able to feel and know every day of this year that . . .
═══════════ ღೋƸ̵̡Ӝ̵̨̄Ʒღೋ ═══════════ ⊰✿░G░O░D⊰✿⊰L░O░V░E░S⊰✿⊰░Y░O░U░⊰✿
═══════════ ღೋƸ̵̡Ӝ̵̨̄Ʒღೋ ═══════════
And I do too!