I think it must be official. I am the worst Grandmother ever. I forgot out Josh's birthday yesterday. I can't believe I did that because I am usually very good at remembering these things. I hope his mum and dad will forgive me. But most importantly I hope that Josh will forgive me. I hope that he knows his grammy loves him very much. She just has a brain like a sieve.
Josh is our little ginger grandson. He has such a sweet personality, and is filled with enthusiasm for everything he does. I wish that I could spend more time with him, indeed with all of my grandchildren.
A couple of years ago Todd bought me a heart shaped box of chocolates for Valentines Day. I saved the box thinking I was going to do something special with it and I finally did just that!
I had picked up some of the Gilded Lily papers by Graphic 45 at Crabapple Crafts last weekend and thought that they would be perfectfor a Valentines project.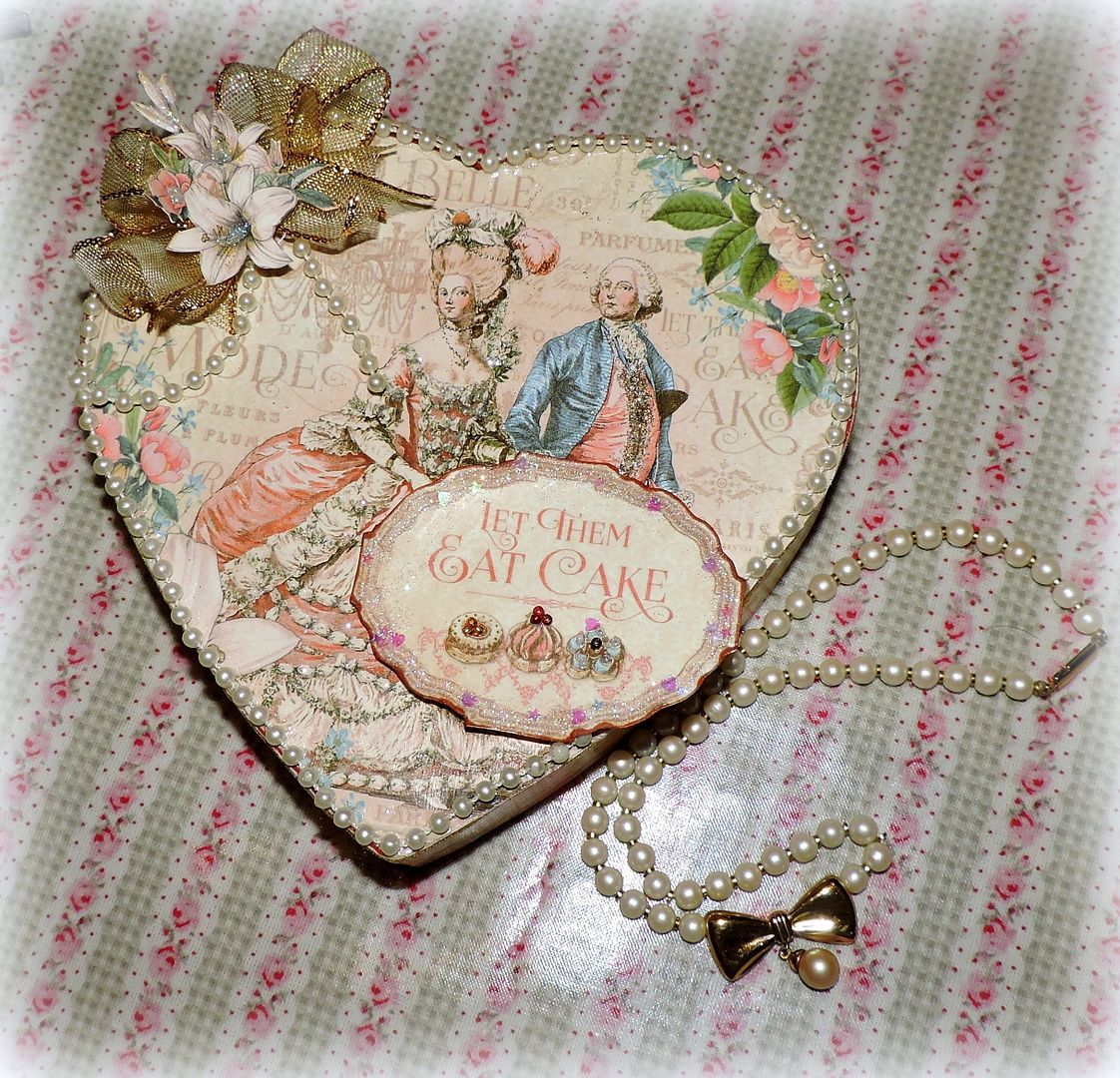 And so that is whatI have been working on in my spare time this week.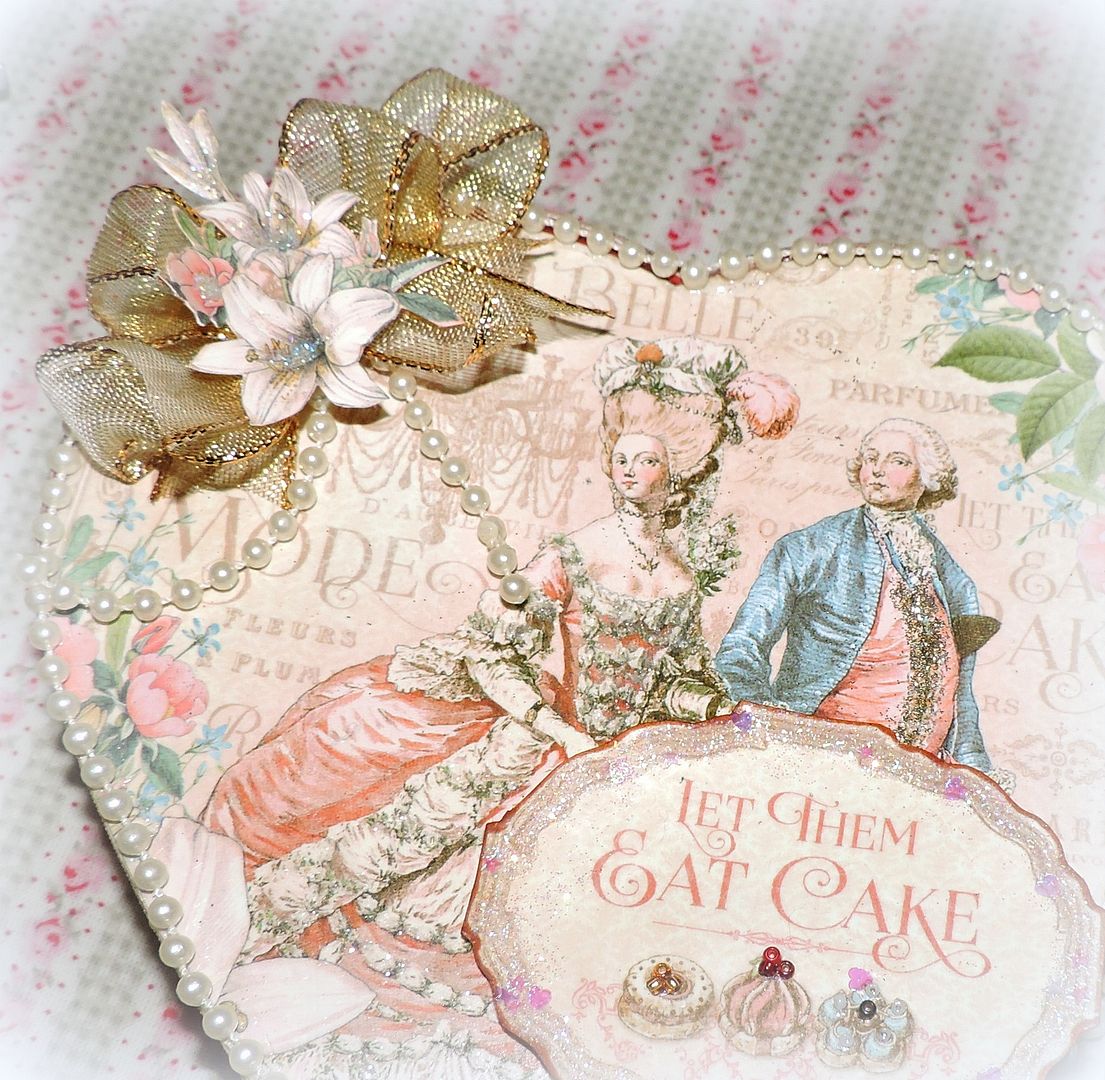 You can't really see it,but there are sparkles decorating the dress and man's waist coat. There is also glitter around the Let Them Eat Cake. German glitter glass and little pink heart glitter as wellas tiny glitter stars. I decorated the cakes with pearl beads.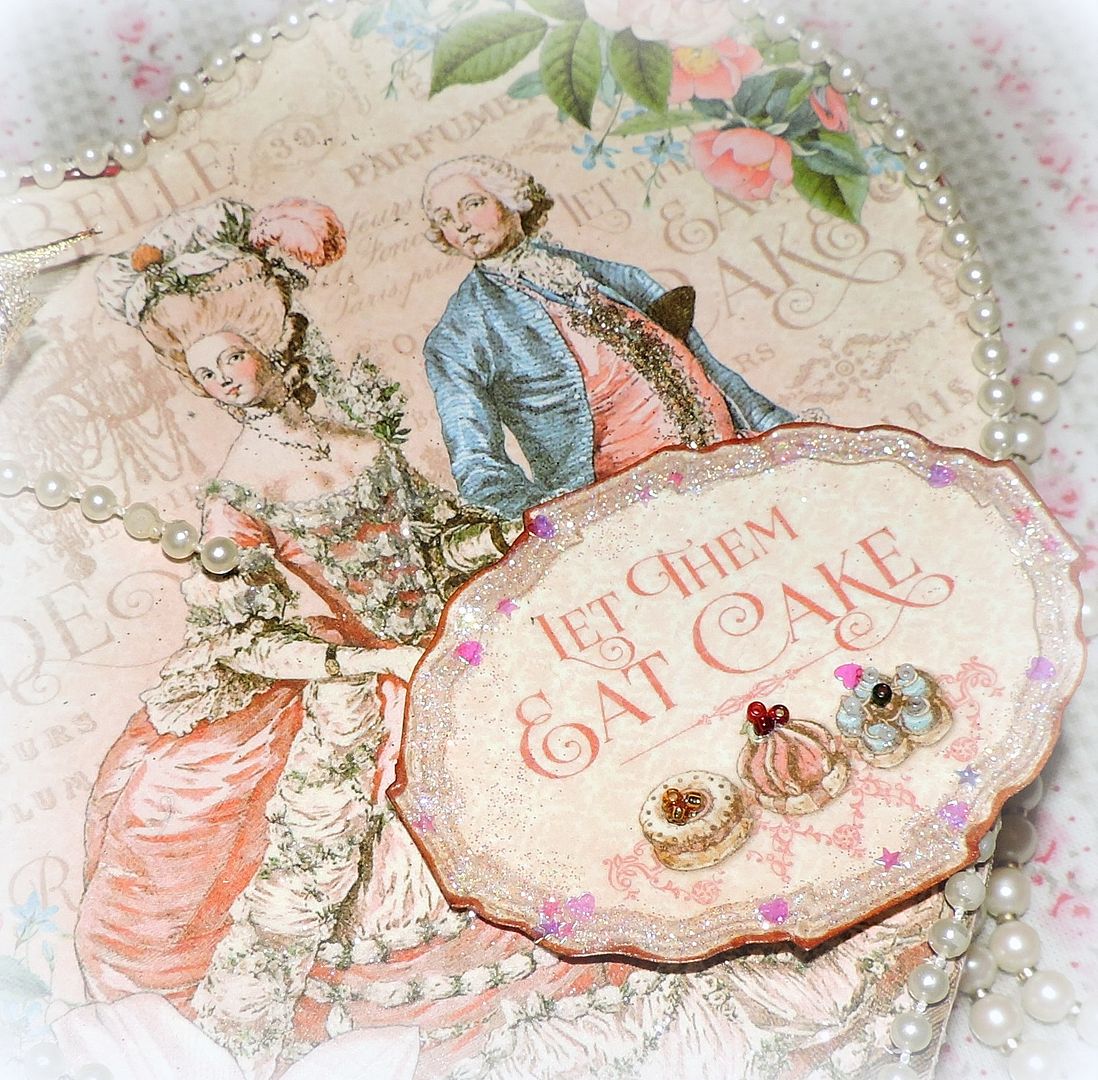 Not totally sure I am happy with that. I may take it off and do something else with it.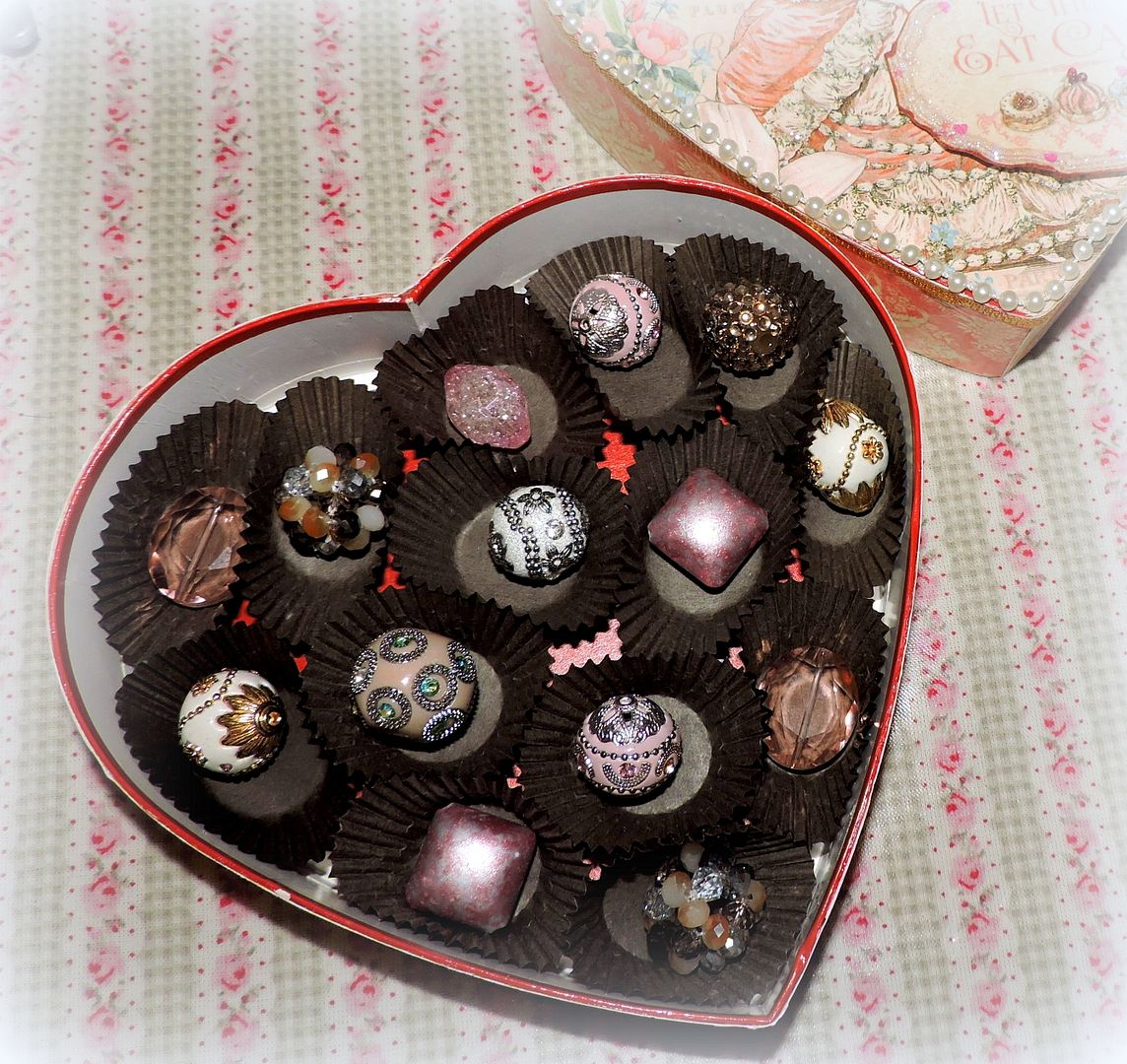 The "Chocolates" are an assortment of large crystalized,etc. beads I found. Not too sure about them either.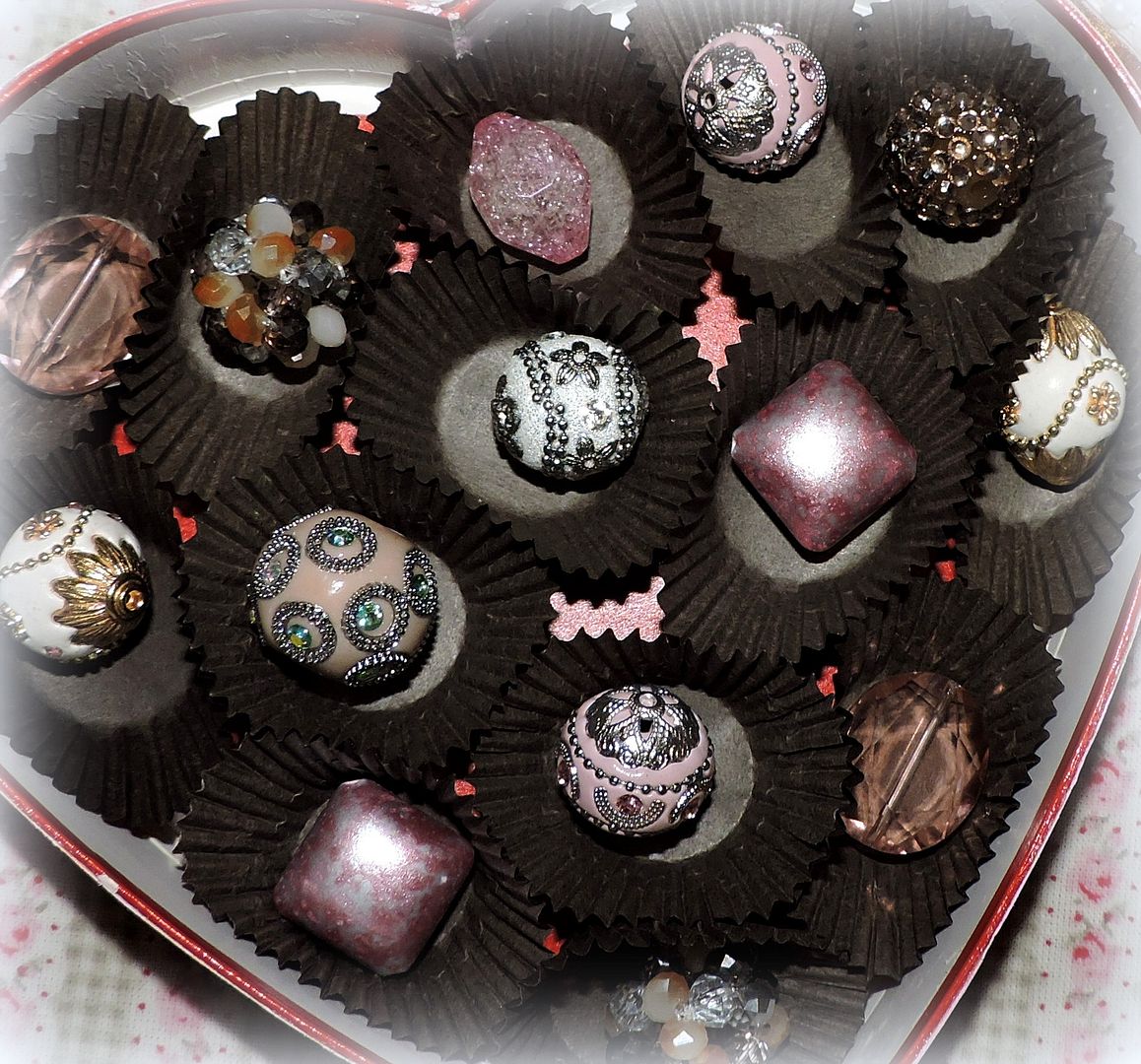 They do "sparkle" in real life, but maybe they are not quite large enough. I will think about them . . . maybe I will make felt chocolates. We will see. It is a work in progress.
I had fun doing it in any case. I don't think I am very good at altered art.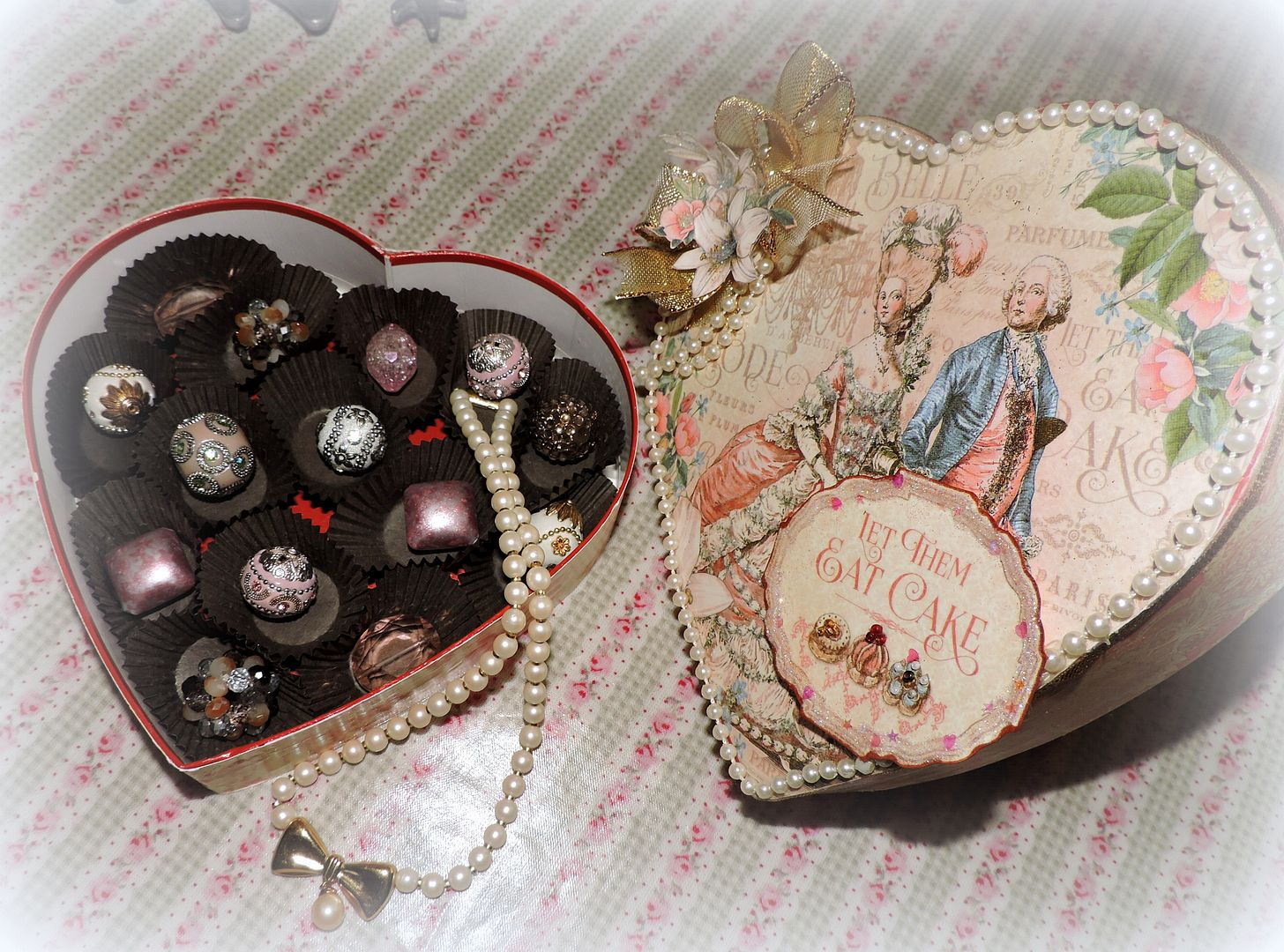 Perhaps I need to take a class.
We are off to Warrington Ward today so I had best be off the computer and start getting ready. It is a fair distance away and we have never been there before so we will have to find it first, which all takes time.
A thought to carry with you for today . . .
ღೋƸ̵̡Ӝ̵̨̄ƷღೋღೋƸ̵̡Ӝ̵̨̄Ʒღೋ
Anyone who thinks gardening
begins in the spring and ends in the fall,
is missing the best part of the whole year;
for gardening begins in January
with a dream.
~Josephine Neuse
ღೋƸ̵̡Ӝ̵̨̄ƷღೋღೋƸ̵̡Ӝ̵̨̄Ʒღೋ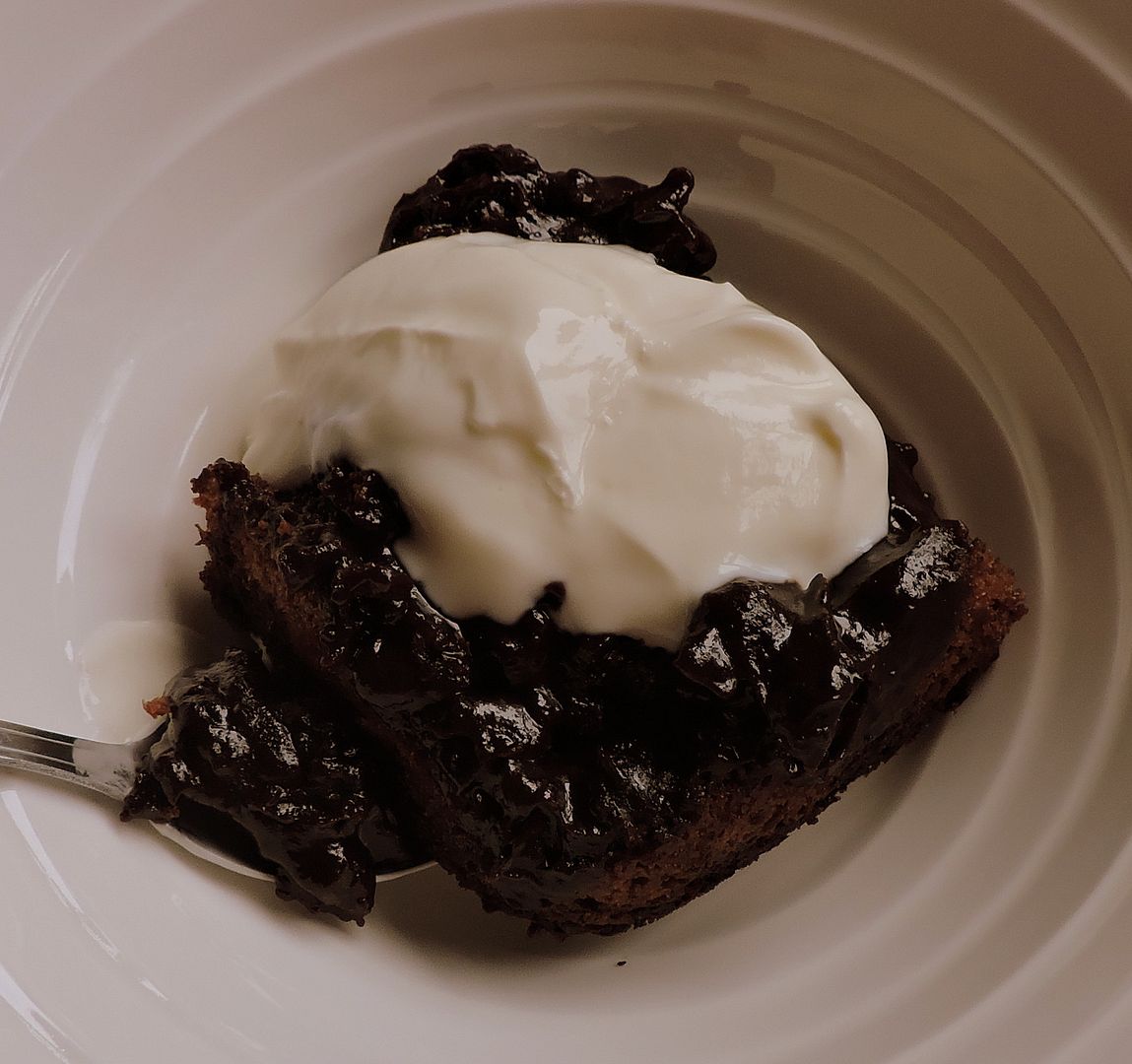 Cooking in The English Kitchen today . . . an oldie but a goodie,
Fudge Brownie Pudding Cake
. I did not partake. Neither did Todd. It was made for some guests.
May your Sunday be truly blessed . . . don't forget!
═══════════ ღೋƸ̵̡Ӝ̵̨̄Ʒღೋ ═══════════ ⊰✿░G░O░D⊰✿⊰L░O░V░E░S⊰✿⊰░Y░O░U░⊰✿
═══════════ ღೋƸ̵̡Ӝ̵̨̄Ʒღೋ ═══════════
And I do too!