"We are all in this together. We need each other. Oh, how we need each other. Those of us who are old need you who are young. And hopefully, you who are young need some of us who are old. It is a sociological fact that women need women. We need deep and satisfying and loyal friendships with each other. These friendships are a necessary source of sustenance."
~Marjorie Pay Hinckley
Oh how I adored Sister Hinckley. She was such a marvelous and caring woman and she always made me laugh, and had so much wisdom to share with us. Sister Hinckley had a real heart for women, and we all loved her right back.
What she said about women needing other women is so true. Men, they seem to be alright without close friends . . . but we women really do need someone to confide in and to share with, both in good times and in bad times. Only women understand other women, and only women know what women need when it comes to laughter and tears . . . and everything in between.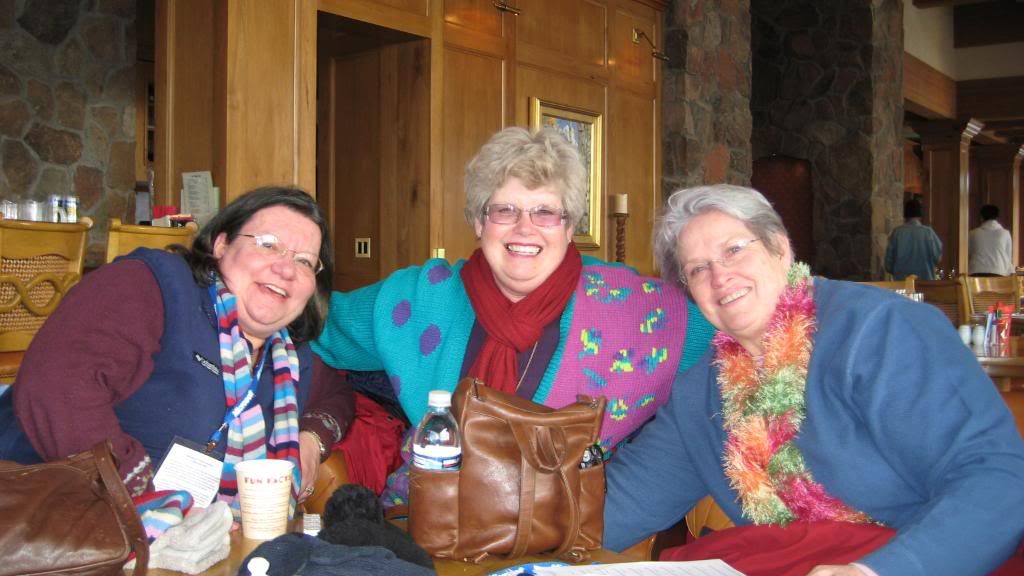 "Tis friends who make this desert world
To blossom as the rose;
Strew flowers o'er our rugged path,
Pour sunshine o'er our woes."
~Unknown
I have been
greatly blessed in my life to have always had friends. True, they have not always lived in the same area that I have lived . . . oftimes they have been thousands of miles away. But thankfully, with the aid of modern technology, they have never been more than a few seconds away. I have friends that I talk to every day, and that is so special and such a blessing to me. I have other friends that I only get to talk to once in a blue moon, but when we do it is as if we had never been apart and we are able pick up exactly where we left off as if no time had passed. That is the mark of a true friend and a true friendship.
I have some friends whom I have never met in person, but it doesn't seem to matter. Our hearts touch and connect and the hope is there that we will one day have the opportunity to meet. Pen friends I guess is what they would be called in the olden days, but now they are virtual friends. Is that the name you would give them? Nevermind . . . friends, that's what they are . . . plain and simple. Our world has become a much smaller place than what it used to be, and we are able to connect now with people all over the world, and forge special and unique bonds with them. What we have together is no less special than what we have with our friends in real time. Like is drawn to like . . . hearts to hearts . . . and I firmly believe that everyone I have in my life now, be it here in the UK, or across the world . . . we were great friends in the life before this one, and are blessed to have been able to find each other in this life . . . and those friendships will continue when we pass on into the life beyond.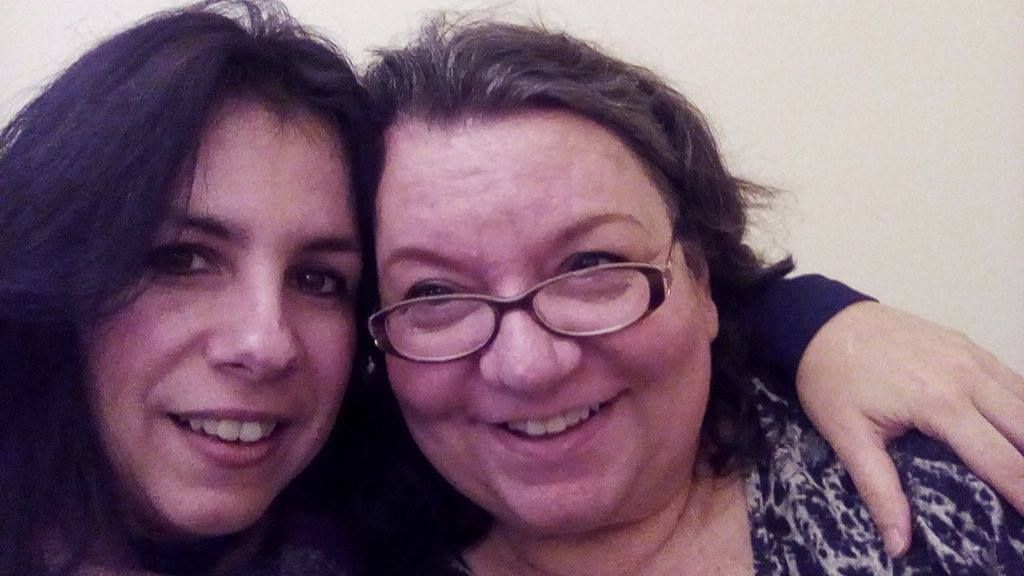 When, if by some miracle (and I believe in miracles), you are finally able to meet in person . . . it is a most wonderful occasion. I think on those few weeks Tatiana spent here with us at Christmas time and my heart smiles. We talk every day, and if we are not able to actually speak, we leave messages for each other. There is a bond there, which was forged via the wonder of the world wide web, and it is very special, maybe even more so . . . for the fact that we live so far apart that, when we
are
able to get together, we make the time count in a special way. I am closer to Tatiana than I am to my own daughters . . . which is kind of sad in a way. It's not because I don't want to be close to my girls. I do . . . very much . . . but it is not a feeling which is reciprocated. It is what it is . . . and I decided a while back that, whilst it does make me sad at times, I cannot spend the remainder of my life mourning the loss, or dwelling on it.
This life is very short and we must make the most of it while we can.
But the point is . . . friendship is a two way thing. It takes work, on both parts. You both need to make an effort and to care.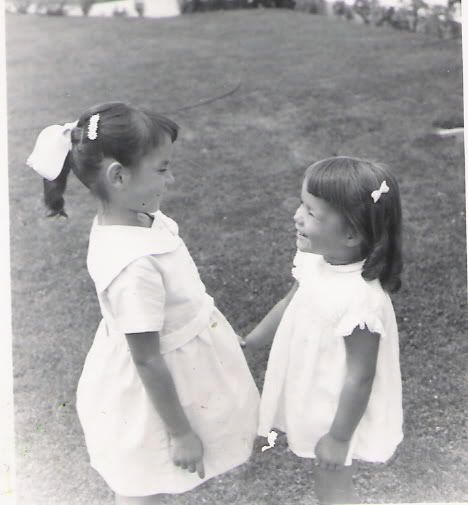 Of course my first and best friend ever was and is my sister. We share something so very special with each other. I know it is not like that with everyone and their sisters, so I am especially grateful for the relationship I have with mine. We share a bond that doesn't exist with anyone else, save our brother . . . for we have a history that we only share with each other . . . there are things about each of us that
only
each of us can possibly understand. She has been there for all the high points and all the low points in my life. There was a time when she was the
only
person in my life who was there for me. When my life was at it's very lowest ebb, and whether she approved of my choices or not, she was there for me, supporting me, and helping me get through what I had to get through. I will always be very grateful for that. I hope she knows . . . and I hope that I have been there for her when she needed me most as well. Family is . . . well, family . . . but when they become something more than that, it's very special indeed.
"Some friendships are made by nature, some by contract, some by interest and some by souls."
~Jeremy Taylor
I have tried to do this. To fill my life with those who light my path . . . and I have tried hard to be a light to others. I hope that in some part I have succeeded. In being a light. Of course I also have a great friend in my husband. He is also my best friend, but in a very different way. Because he is a man, and I am a woman . . . there are levels we will never ever be able to quite connect on. For instance . . . another woman would never, upon discovering my chocolate stash . . . eat it. Todd would, and has. There are things and times and seasons in a woman's life . . . which only another woman can connect with.
"The firmest friendships have been formed in mutual adversity, as iron is most strongly united by the fiercest flame." ~Unknown
If you are reading and understanding what I have written right now, I hope you know, I consider you to be a a friend, and I am greatly blessed by the part you play in my life, no matter how large or how small. I thank you very much for that . . . and for the light which you bring into my life.
I remember seeing a sign in a pub where Todd and I once shared dinner, and it said.
"There are no strangers here, only friends we have yet to meet."
I loved it then, and I love it now. It is the byword of my life. In fact . . . I think I will add it to my sidebar. Today.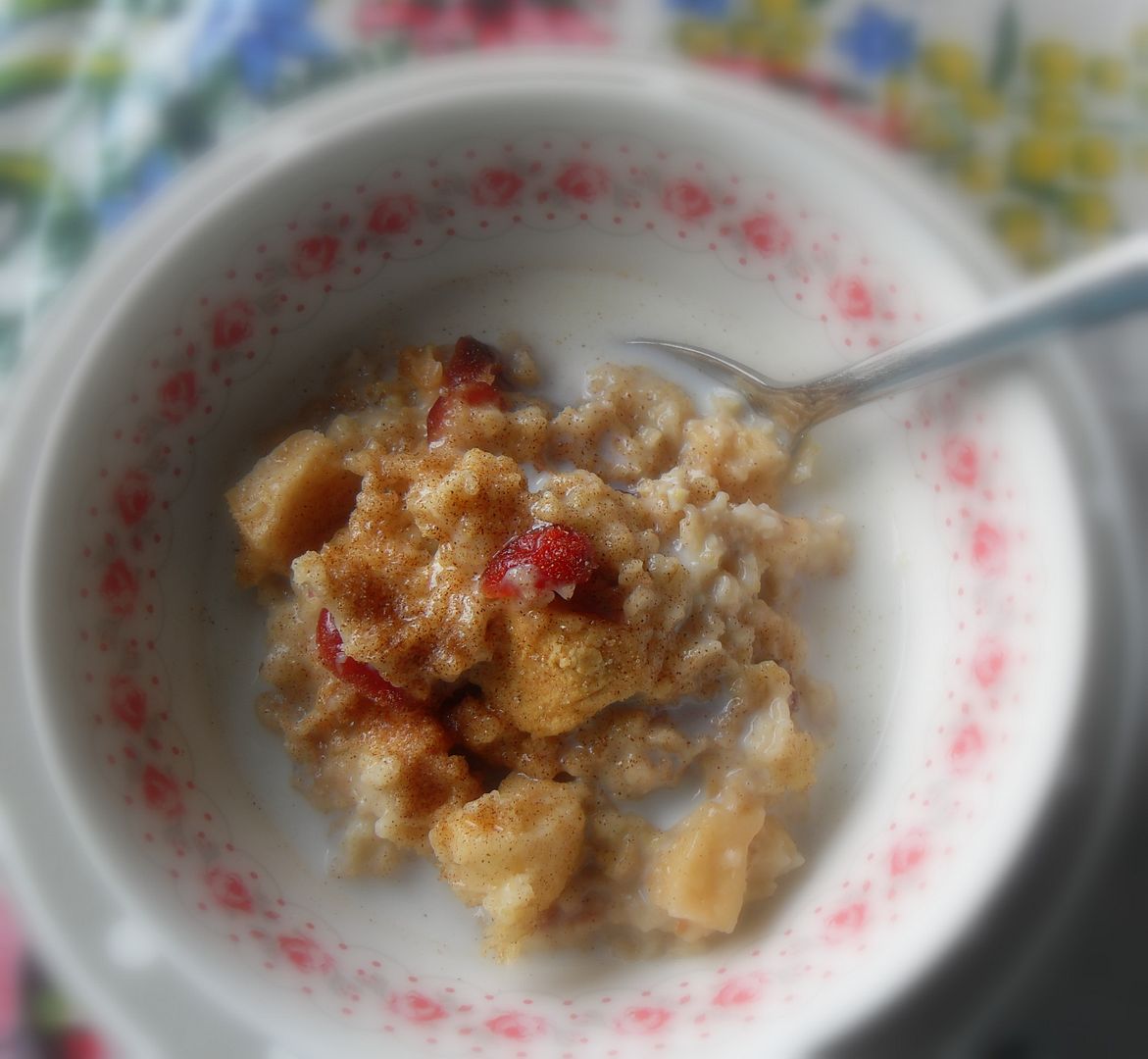 Cooking in The English Kitchen today . . .
Apple and Cranberry Baked Oatmeal
. Deliciously healthy.
May your Sunday be richly blessed with love and with joy. Don't forget, no matter what . . .
═══════════ ღೋƸ̵̡Ӝ̵̨̄Ʒღೋ ═══════════ ⊰✿░G░O░D⊰✿⊰L░O░V░E░S⊰✿⊰░Y░O░U░⊰✿
═══════════ ღೋƸ̵̡Ӝ̵̨̄Ʒღೋ ═══════════
And I do too.