I'm a bit late getting started this morning. I didn't want to leave my bed, which is very much not like me. Most mornings as soon as I open my eyes I am bounding out of bed. I woke up about 2:30 and looked at the clock and thought to myself, " I have at least another 3 hours to sleep." Then I thought I wouldn't fall back asleep, but did . . . and next thing I knew it was a quarter past 6. Even then I thought to myself I might stay in bed a little while longer . . . but the thought of not being able to fall asleep tonight when I need and want to made me get up.
I always have very vivid dreams. I can remember dreams I had when I was a child, that's how vivid they are. Last night I was dreaming that some man was in love with me. Oddly enough I couldn't recognise who he was from anyone I know. He must be some face that I have seen in a telly program at one time or another. He was youngish, and not too bad looking, but he was definitely in love with me in this dream and I was liking it to the point where I decided he needed to meet my parents. Oh, he didn't care that I was overweight or anything else, which is a first for me as in my dreams I am normally never overweight and I am usually young. We got right to the point where he was going to meet my parents . . . I could see them in the house waiting for us, when I found out he wasn't a Latter Day Saint, and I remember saying to him in my dream . . . "That's a deal breaker right there . . . there is no coming back from that." And I knew, right at that moment, that it wasn't going to work out, and I felt sad.
I knew right then and there that if this man who was so obviously in love with me didn't have the same convictions of faith that I had . . . then it was going to be a no go, end of story.
Kind of strange really, because it
was only a dream and not real . . . and I knew in my subconscious that it
was
only a dream, and it would have been so easy to just keep up the dream and be with him anyways because I was definitely enjoying the experience and romantic feelings associated with it.
Upon waking up I came to realise that at the very deepest part of my soul, I am a Latter Day Saint and it is a part of me that I am not willing to compromise for anyone or anything. That made me feel good to see that part of me. So often in my life . . . especially in my younger years . . . I have compromised on my ideals and my spiritual leanings for the pleasures of the world. Instead of waiting for the Lord's choices and wishes for my life, I have gone ahead and acted on my own choices . . . all willy nilly . . . and with disastrous consequences. In other words . . . I have settled. For whatever. Because I didn't know, or recognise, or believe . . . that I was worth. So. Much. More. That I deserved so much more.
So many times in my younger years I had opportunities to make right and wise choices and I chose the wrong path. Had I only been smarter and wiser then, a whole lot of heart ache could have been avoided.
However, I embrace the heartache, and am grateful for it because it is all a part of my journey and a part of who I am now . . . and I like who I am now, I really do. I would not be the me I am now, had it not been for the me I was then. And thats a good thing to recognise.
In doing so, you turn yourself from being an Ugly Ducking into a Swan . . . you become like a Phoenix rising from the ashes. You slide your foot into the glass slipper . . . and discover that it fits.
What a gift.
I am so grateful for that dream I had last night. Not because for a while I felt the powerful and sweet feelings of young love and the sweetness of it all . . . that beauty of being wanted and yearned for, that power of being the centre of someone else's universe . . . but because I discovered that I am a Mormon right to the core of me . . . and not just in the light, but also . . . in the dark.
I
have
found my true Spiritual Home . . . and I will wander no more.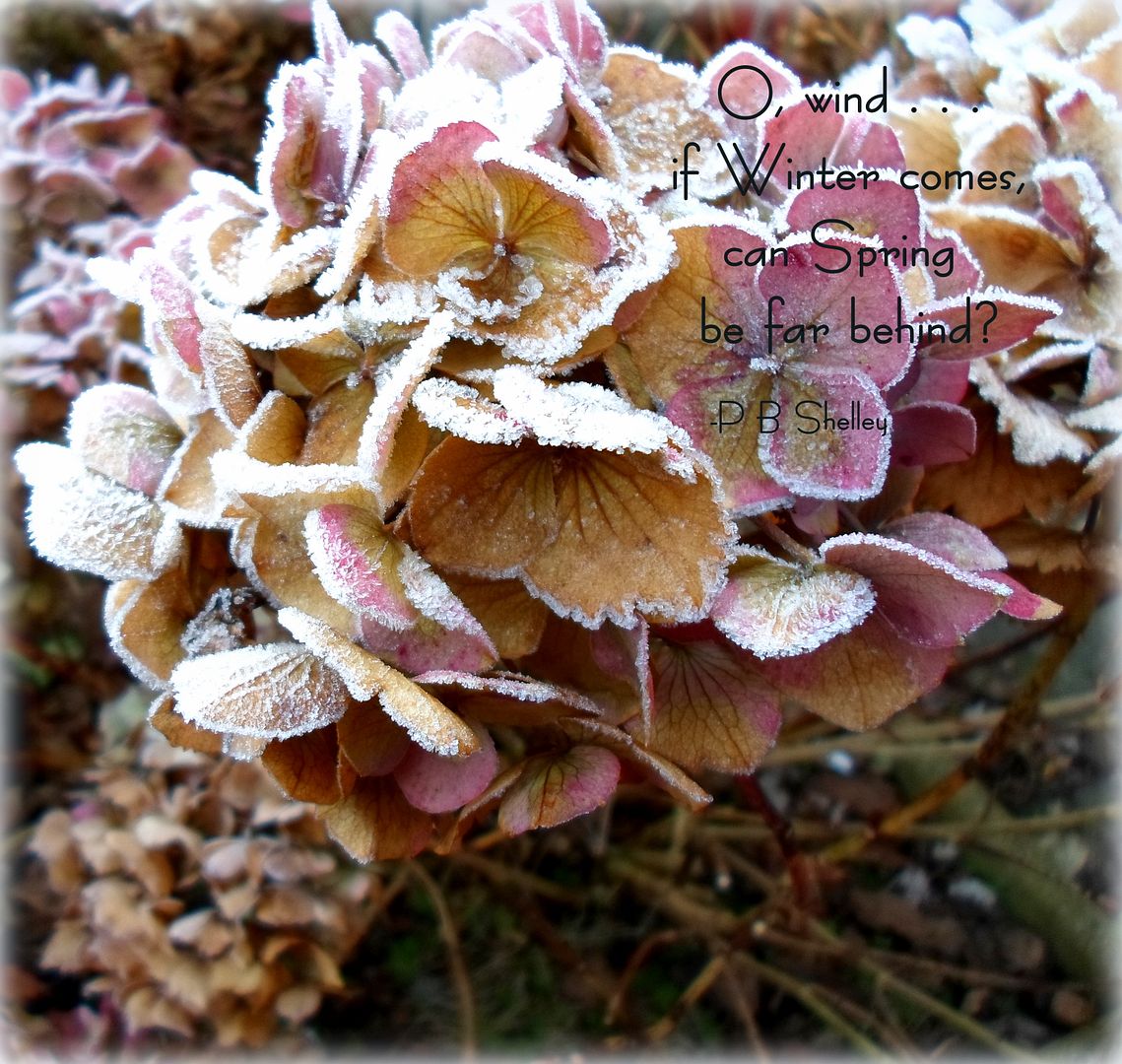 Oh, but there is a deep frost out there this morning. The first real one of the year. Over the past few days we have been able to look over at the Clywdian Hills and see that they have been frosted with snow. We've also had to put an extra blanket on the bed at night. It was -1 when I woke up this morning and is 0 now according to the computer, that is in celcius . . . so -32 farenheit. That's pretty cold for here. I feel a stew coming on! ☺
A thought to carry with you through today . . .
ღೋƸ̵̡Ӝ̵̨̄ƷღೋღೋƸ̵̡Ӝ̵̨̄Ʒღೋ
Of Winter's world now each tree
now seems a perfect part,
Yet each one holds Summer's secret
deep down within it's heart.
~ Charles G Stater
ღೋƸ̵̡Ӝ̵̨̄ƷღೋღೋƸ̵̡Ӝ̵̨̄Ʒღೋ
Some Spiritual Enlightenment
.
Baking in The English Kitchen today . . .
Baked Apple Donuts
. Just like donut holes! Time to dust off the mini muffin tin. These little babies are fabulously delish!
Have a great Saturday and weekend. Stay warm! Whatever you get up to, don't forget!
═══════════ ღೋƸ̵̡Ӝ̵̨̄Ʒღೋ ═══════════ ⊰✿░G░O░D⊰✿⊰L░O░V░E░S⊰✿⊰░Y░O░U░⊰✿
═══════════ ღೋƸ̵̡Ӝ̵̨̄Ʒღೋ ═══════════
And I do too!