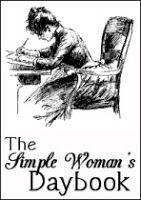 FOR TODAY, May 12 2015
Outside my window ...
Winter has returned. It's cold. It's windy. It looks as if the sky is about to open any minute. What a contrast to yesterday which was sunny and warm, although admittedly quite windy as well. It was the perfect laundry drying day and so all the bedding was washed and hung outside. It smelled so nice when it came back in!
I am thinking ...
Mindfulness is being aware of or bringing attention to this moment in time, deliberately and without judging the experience. By noticing every little detail and all we encounter and connecting with these simple moments in life, it is possible to to become enchanted and at peace with your life. Life just becomes better.
I am thankful for ...
This morning I am thankful for the electric fire! I don't want to turn on the heat but the electric fire is helping to just briefly take the chill off!
In the kitchen ...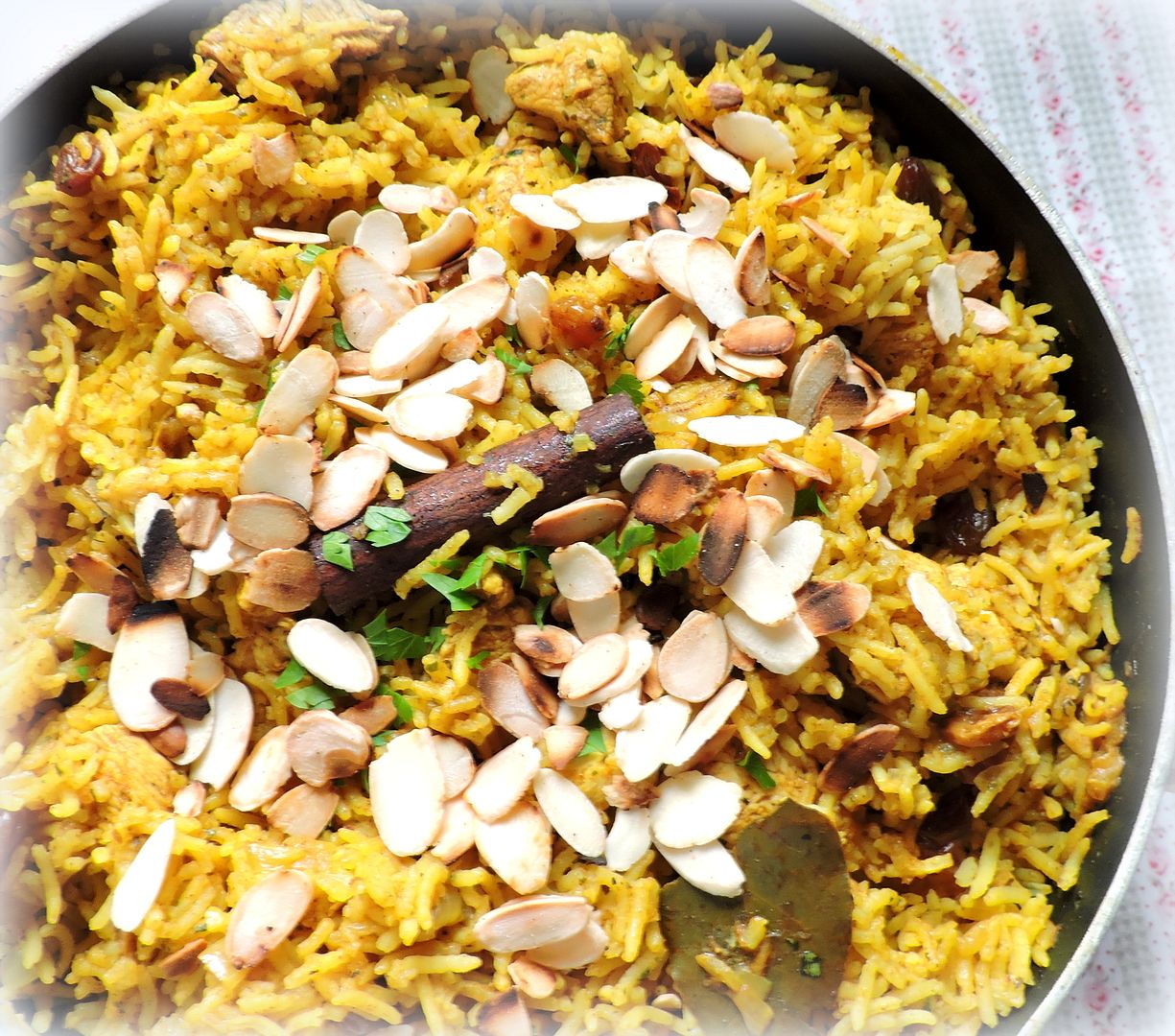 A delicious one pan supper . . .
Chicken Biryani
! So good!
On my "To Cook" list ...
Pretzel Baguette with Mustard Butter from
Table For Two
. It looks so good.
I am creating ...
I think this cross stitch pillow from
DIY Candy
is really cute.
What a cute little idea for a House Warming Gift. From
Nana and Company
. Love all of her stuff I do!
An on the go chalkboard using an altoids tin. Cute! From
Dukes and Duchesses
.
Bottle Cap Checkers from
The Country Chic Cottage
.
I love this little crochet footstool cover. From
Dottie Angel.
I am reading ...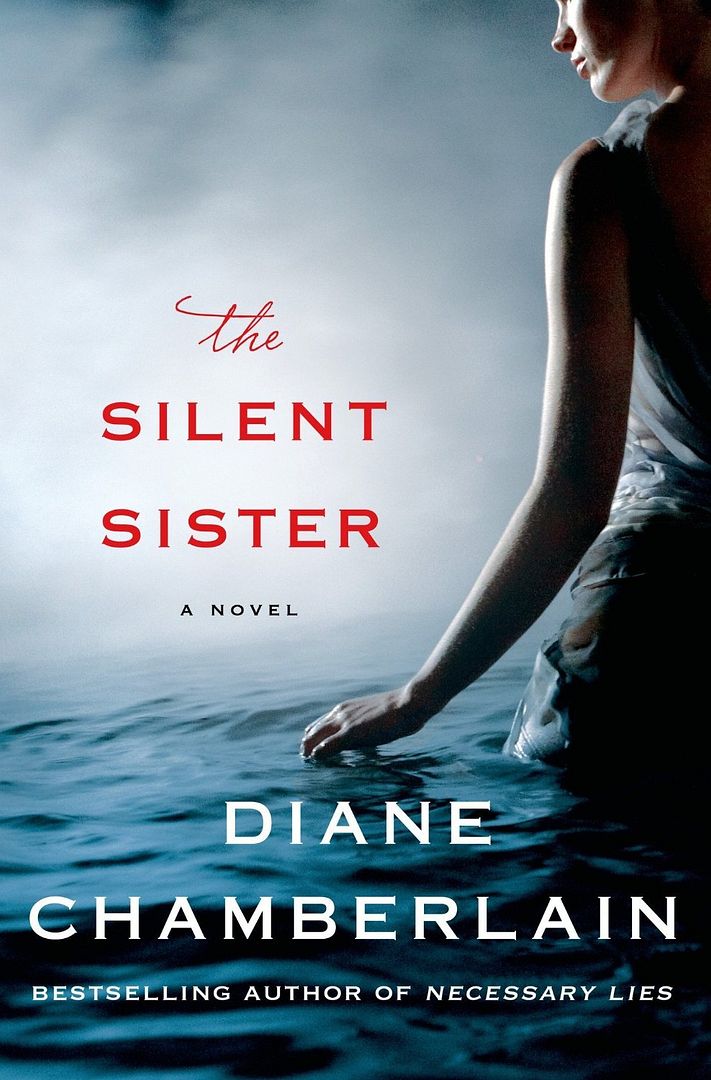 The Silent Sister
by Diane Chamberlain
In The Silent Sister, Riley MacPherson has spent her entire life believing that her older sister Lisa committed suicide as a teenager. Now, over twenty years later, her father has passed away and she's in New Bern, North Carolina cleaning out his house when she finds evidence to the contrary. Lisa is alive. Alive and living under a new identity. But why exactly was she on the run all those years ago, and what secrets are being kept now? As Riley works to uncover the truth, her discoveries will put into question everything she thought she knew about her family. Riley must decide what the past means for her present, and what she will do with her newfound reality, in this engrossing mystery. I am really enjoying it thus far! I love Diane's books. She's a great writer. I know . . . I am a very slow reader these days. I only read when I go to bed and I fall asleep after about 15 minutes.
I am hoping ...
I hope that Ariana settles into her new apartment well and that her wedding goes off without a hitch. I am looking forward to meeting her husband when she brings him back to the UK.
Makes me smile ...
This old fashioned blanket makes me smile. It reminds me of my grandmother. You can get the pattern
here
. It's so vintage looking!
I am learning ...
To let go of the things I cannot change . . .
Around the house ...
Love, LOVE this french cabinet re-do. From
Artsy Chicks Rule
.
This is a fab idea. Plug the holes in your fence with marbles. From
Bless My Weeds
.
What a cute, Cute, CUTE idea! From
Flaming Petal
.
Love . . . sigh . . . from
1001 Gardens
.
Five steps to a paperless kitchen. From
Happy Healthy Mama
.
I am pondering ...
Something ate our lupins within days of our planting them. I know it was slugs. I am ponding on how to battle the slugs without hurting the birds.
A favourite quote of the day ...
`*.¸.*✻ღϠ₡ღ¸.✻´´¯`✻.¸¸.Ƹ̴Ӂ̴Ʒ..
(¯`v´¯)
`*.¸.*´Ƹ̵̡Ӝ̵̨̄Ʒ
¸.•´¸.•~♥♥♥~•.~
ღϠ₡ღ¸.✻´´¯`✻.¸¸.Ƹ̴Ӂ̴Ʒ.
(¸.❀⁀⋱‿✿"
Everything will be okay in the end.
If it's not okay. It's not the end.
~unknown
One of my favourite things ...
Tinned Tomatoes. I could make a meal of just a tin of tomatoes (chilled from the refrigerator) and a slice of bread and butter with some flaked sea salt and cracked black pepper sprinkled over the tomatoes.
A peek into my day ...
Today we're shampooing the carpets. Not looking forward to it, but it has to be done.
And that's my daybook for this week!

⋱ ⋮ ⋰
⋯ ◯ ⋯ Take time to enjoy the small
*´¯`.¸¸.☆ ⋰ ⋮ ⋱ blessings in life.*´¯`.¸¸.☆

✿¸.•*¨`*•..¸✿ ✿¸.•*¨`*•..¸✿ ✿¸.•*¨`*•..¸✿
╬♥═╬╬═♥=╬╬═♥╬╬═♥╬╬═♥=╬╬♥═╬
░░░░░░░░░░░░░ ░░░░░░░░░░░░░

Wherever you go and whatever you do I hope there's a wonderful day planned for you! Don't forget . . .

═══════════ ღೋƸ̵̡Ӝ̵̨̄Ʒღೋ ═══════════ ⊰✿░G░O░D⊰✿⊰L░O░V░E░S⊰✿⊰░Y░O░U░⊰✿
═══════════ ღೋƸ̵̡Ӝ̵̨̄Ʒღೋ ═══════════

And I do too!