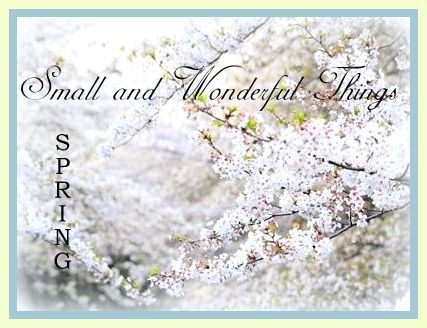 "The world is fairly studded and strewn with pennies cast broadside from a generous hand. But who gets excited by a mere penny?...It is dire poverty indeed when a man is so malnourished and fatigued that he won't stoop to pick up a penny. But if you cultivate a healthy poverty and simplicity, so that finding a penny will literally make your day, then, since the world is in fact planted with pennies, you have with your poverty bought a lifetime of days. It is that simple. what you see is what you get." ~Anne Dillard
A few of the small and wonderful things which bring untold joy into my life. It's the small things in life which truly mean the most. Simple abundance . . . it's the best.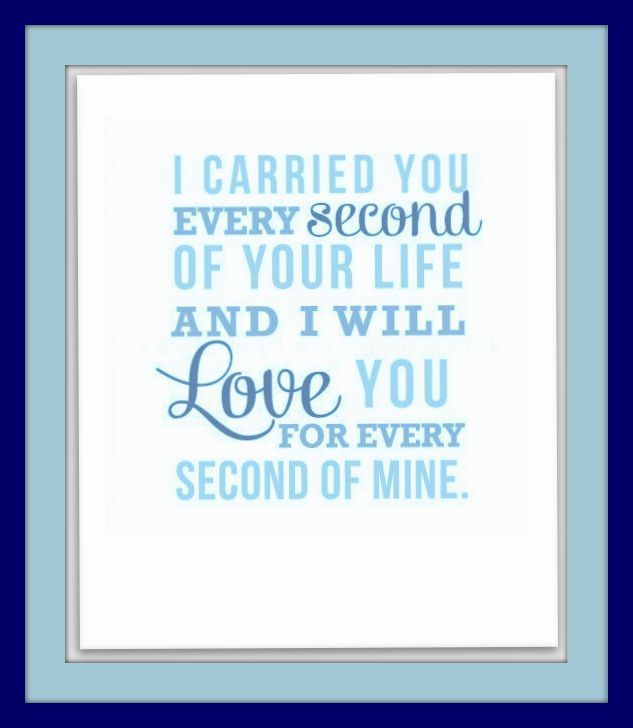 Mother's Day yesterday . . . I heard from four out of five of my children, which really did my heart good. iPad Facetime with Doug and the boys on Saturday. Message from Bruce and Eileen on FB yesterday. Message on the iPad from Anthony yesterday. And then I also had a lovely message from my son in law Tom which I found on FB when I got up this morning, so this year I was not forgotten. I am grateful for that. I truly am.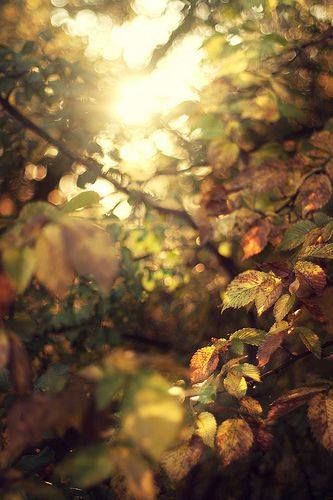 I didn't make it to church yesterday morning. I got up alright. Took my shower. Did my hair. My IBS/IBD was acting up however and it soom became really apparent I wasn't going to be able to sit there in church for any length of time and so I sent Todd and Ariana on without me. Thankfully it got better as the morning went on and by evening I was feeling completely better. I am beginning to notice a pattern. From now on, no going out to eat the day before I have to do something. Todd had taken me to the carvery on Saturday for Mother's Day and I have made a connection. My IBS/IBD acts up the morning after every time we go to the carvery. It also acts up if we go to McDonalds and I have a hamburger. I also can't eat baked beans, corn and peas together, cabbage . . . the list gets longer all the time! But thankfully there are still plenty of things on the list that I can eat!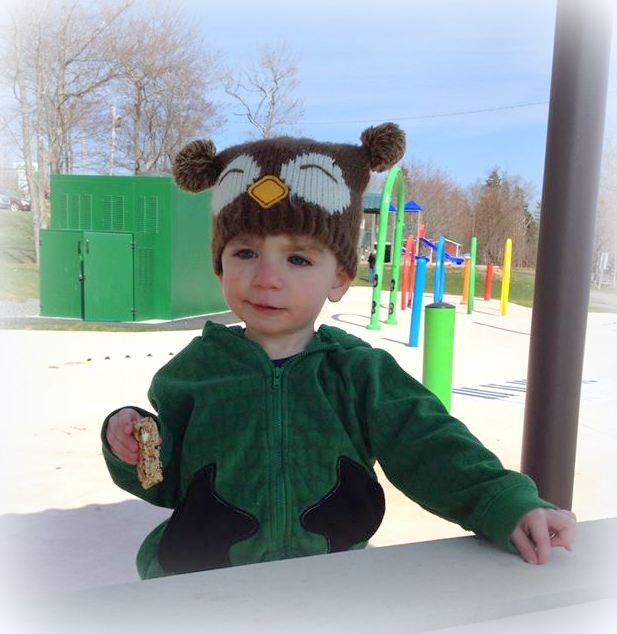 I have six beautiful grandsons. My daughter posted this photo of my youngest yesterday and I just had to share it. I think he is a gorgeous little boy. He looks very thoughtful and sensitive. Of course I don't really know what his personality is like as I have never met him. I really hope that one day I will have the chance to meet him and to get to know him. Cameron looks so cute in his owl hat. Makes me smile.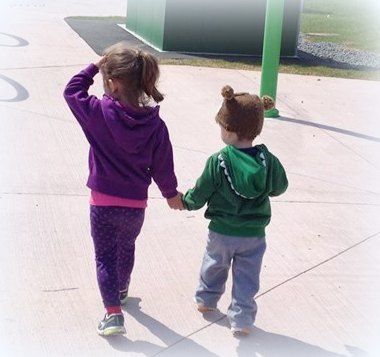 This also makes me smile. Knowing that they are friends and buddies. I am grateful that they have each other and a close relationship. I know how very grateful I am for my sister and my brother. I have known them all the minutes of their lives. I am so happy that I was not an only child and that none of my grandchildren are only children. There is something so very special about having a sibling. You share with them a history which you can never share with anybody else on earth.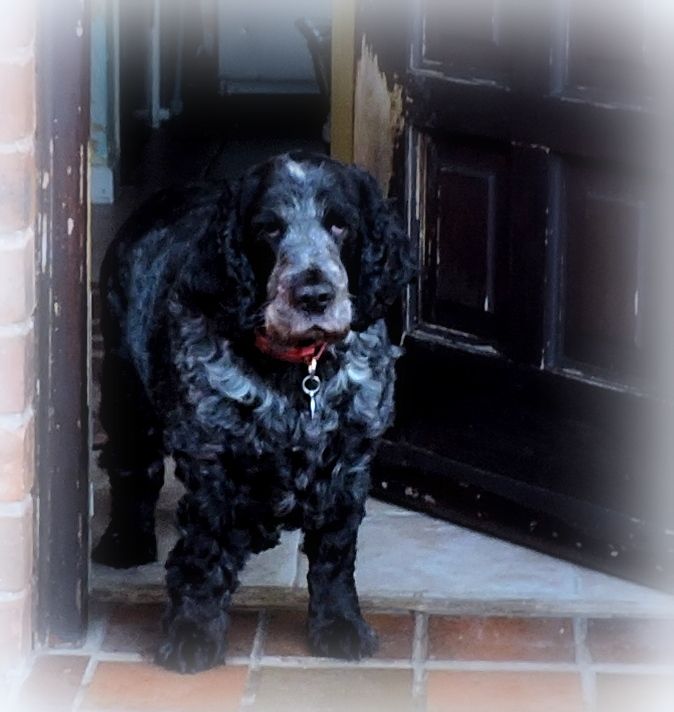 All of the unconditional love which I receive from Mitzie. She is always there and such a huge part of my life. I love it when I am sitting on the sofa and she curls up beside me, or comes over and pushes her head into me (those are here hugs) or rolls over and begs me to scratch her belly. She is the best company. She and Todd are my life.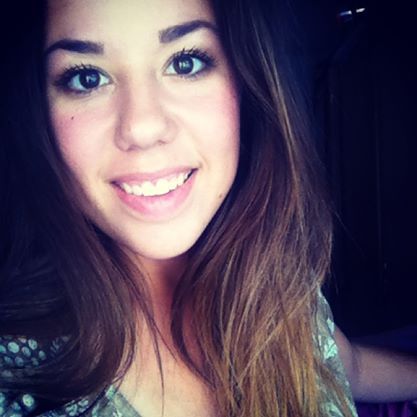 Ariana is moving into her apartment today. The last nine months have gone by really quickly. We will miss having her with us. She has been so easy to live with and such a pleasant person to have around. I wish her well in this new life she is beginning. I know how very hard she has worked to make it all happen. Four years of study in university, working long and hard hours at the hospital, scrimping and saving. She has secured an apartment for herself and her husband to be all on her own, and set it up, all on her own. She has almost singularly paid for their upcoming wedding and honeymoon. I have not seen her apartment yet, but Todd helped her to take some things over yesterday afternoon and he says it is very nice. He said she was like a little butterfly flitting through it, so proud of it. I am so very happy for her, even though the house will seem a little bit empty without her in it. She's just down the road so hopefully when I get to missing her I can bake a cake or something and pop over to see her.
Not everyone gets so lucky when they invite someone they don't know in to share their home with them. I know how very blessed we have been to have had things work out as well as they have.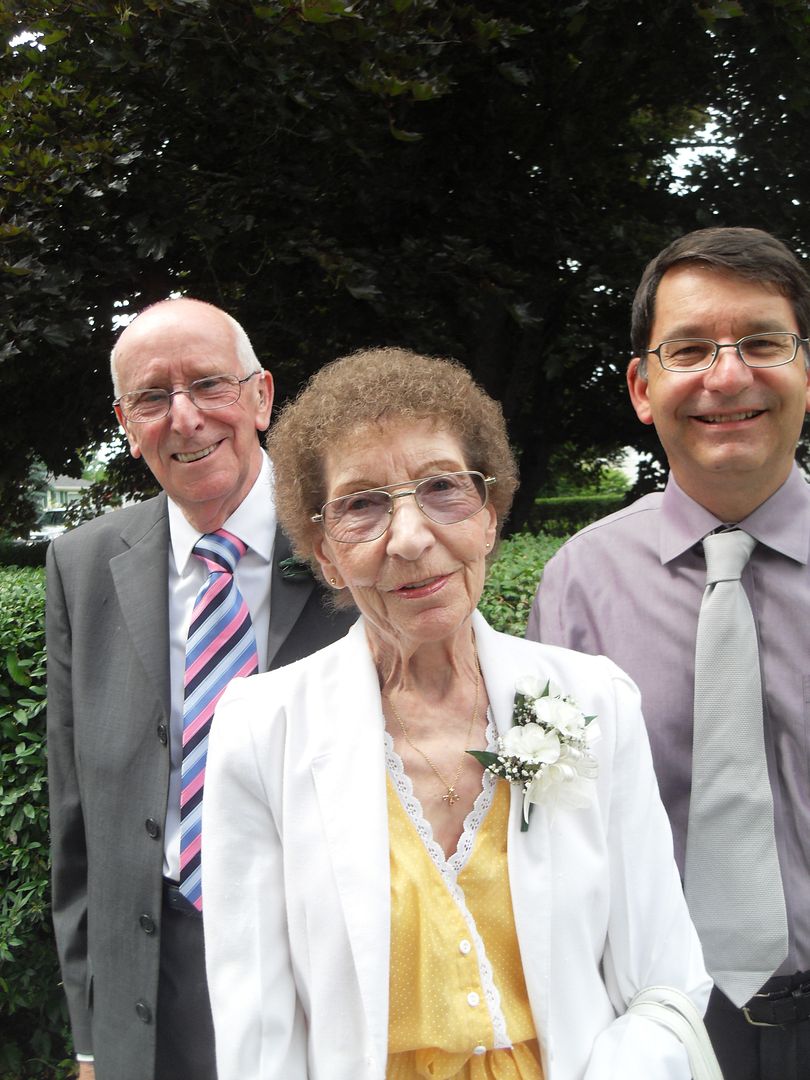 This is a photograph of my mom taken the day of Eileen's wedding a couple summers ago. I am so grateful that she was able to come home from the hospital this past week and be with us for another Mother's Day. (That's my brother on the other side of her, and of course you know Todd.) She is a strong lady and has been through a lot. I got to speak to her for a while yesterday and she seems pretty much back to normal. I love my mom and I am so grateful that God gave her and my dad to me as my parents. They both mean the world to me.
And I guess that is it for this week. I do hope that your week has been filled with lots of small and special blessings as well!
A thought to carry with you through today . . .
❥✻❥.¸¸.✿¨¯`❥✻❥¸¸.✿¨¯`❥✻❥.¸¸.✿¨¯`❥✻❥
"We need time to dream, time to remember,
time to reach for the infinite,
time to be."
~Gladys Taber
❥✻❥.¸¸.✿¨¯`❥✻❥¸¸.✿¨¯`❥✻❥.¸¸.✿¨¯`❥✻❥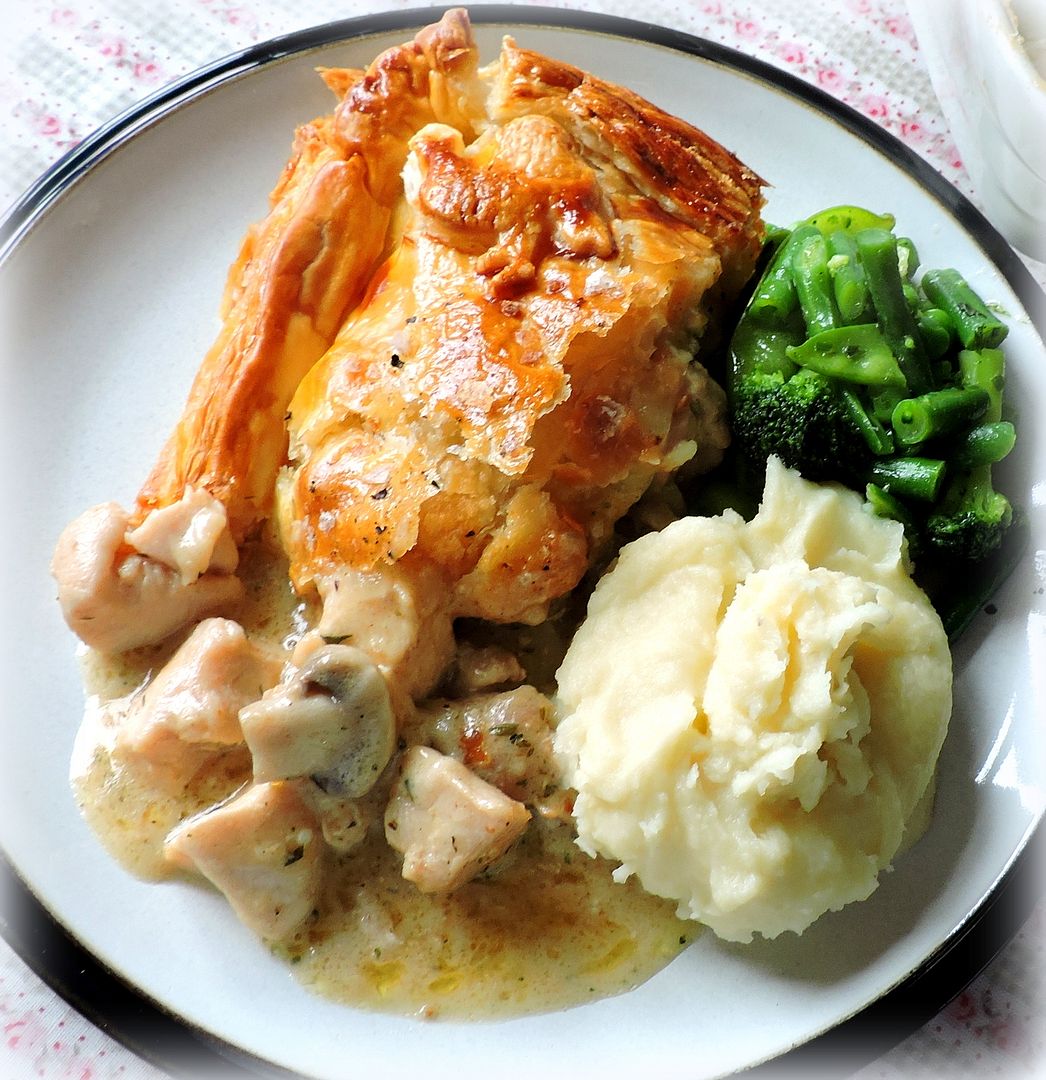 Cooking in The English Kitchen today . . . a delicious
Chicken and Mushroom Pie
! So tasty!
I wish for you a wonderful week ahead. May it be filled to overflowing with small and wonderful things. Don't forget . . .
═══════════ ღೋƸ̵̡Ӝ̵̨̄Ʒღೋ ═══════════ ⊰✿░G░O░D⊰✿⊰L░O░V░E░S⊰✿⊰░Y░O░U░⊰✿
═══════════ ღೋƸ̵̡Ӝ̵̨̄Ʒღೋ ═══════════
And I do too!