Dreams are funny things aren't they? The last thing I was dreaming about this morning just prior to waking up was Todd in a Pink Bunny Suit. He was waiting to be auctioned off in a slave auction for charity or something like that. There is a big reunion back home this year for all the kids who used to hang out at the Community Centre in Greenwood, Nova Scotia, where I spent all of my teenage years, and somehow this auction had something to do with that.
Dreams are funny things.
I doubt I would ever get Todd to put on a Pink Bunny Suit. Not even for charity . . . well, maybe for charity. I'm not even going home for the reunion. I wonder what it all means??
I was rubbing the leaves of our Scicilian Honey Garlic plants yesterday and they do smell faintly like garlic. Apparently bees love them. They are certainly very tall and really do stand out. I wonder what other mysteries we will discover in the garden this year?? Todd doesn't remember at all what he planted and where. It will be like opening a gift all the summer long!
We are off to the Temple today with our friends Tony and Tina. It looks like it is going to be a fine day. One of the greatest treasures and blessings of my faith is being able to go to the Temple. In our Temple Todd and I were sealed to each other for Time and All Eternity, not just until Death do we Part. It is a place where families can be sealed to each other for time and all eternity, a place where we participate in holy ordinances and make sacred covenants. A place where we can draw even closer to our Heavenly Father and Jesus Christ. I love being there. It is beautiful and brings peace into my heart. To be in a place like this with someone I love is a very special feeling and experience.
When I am looking for answers to questions or problems I might be struggling with, I go to the Temple. I know I will find the answers I need there. In the temple I receive inspiration. It is the pinnacle of my experience in the Gospel and in this life. It is experiencing the atonement in action. As I serve others in this way, I am reminded of the atonement of the Saviour . . . of the sacrifice He made in order that we might all be saved. In the same way I am able to perform saving ordinances for my ancestors who were unable to do these things for themselves here on earth. What better way to show our gratitude than by serving in the temple and doing for others what the Saviour has done for us. The Temple helps me to be a better "me." The Temple helps Todd and myself to be a better "us."
I love attending and serving in the Temple. It is truly a haven from the World and a place where love and peace reside.
And with that I will love you and leave you as I am off to get ready.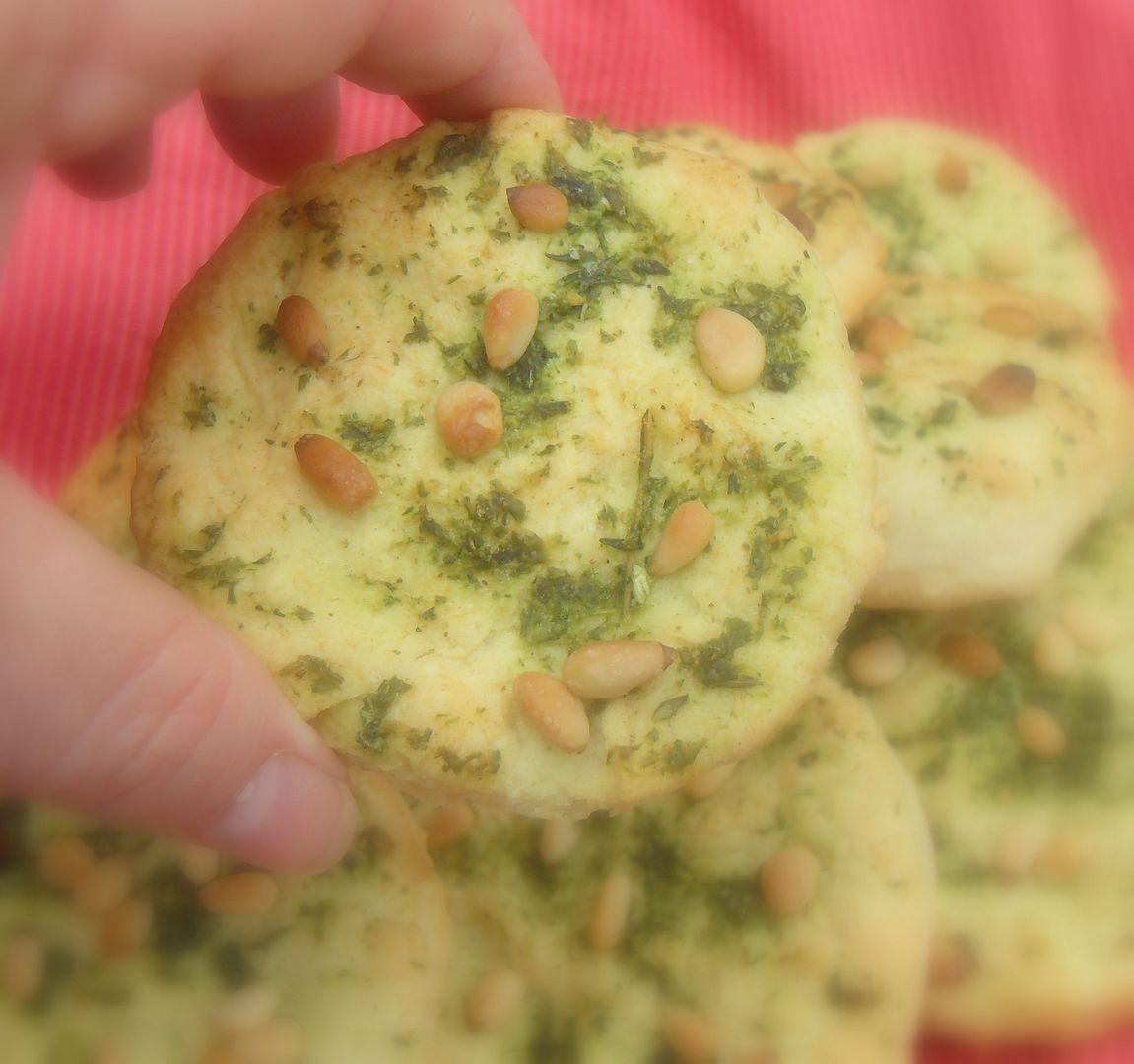 Baking in The English Kitchen today . . . .
Mini Scone Foccaccia Breads
. Delicious.
Have a wonderful Wednesday. I know I will. Don't forget!
═══════════ ღೋƸ̵̡Ӝ̵̨̄Ʒღೋ ═══════════ ⊰✿░G░O░D⊰✿⊰L░O░V░E░S⊰✿⊰░Y░O░U░⊰✿
═══════════ ღೋƸ̵̡Ӝ̵̨̄Ʒღೋ ═══════════
And I do too!