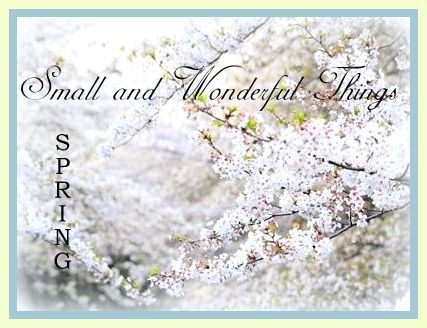 "The world is fairly studded and strewn with pennies cast broadside from a generous hand. But who gets excited by a mere penny?...It is dire poverty indeed when a man is so malnourished and fatigued that he won't stoop to pick up a penny. But if you cultivate a healthy poverty and simplicity, so that finding a penny will literally make your day, then, since the world is in fact planted with pennies, you have with your poverty bought a lifetime of days. It is that simple. what you see is what you get." ~Anne Dillard
A few of the small and wonderful things which bring untold joy into my life. It's the small things in life which truly mean the most. Simple abundance . . . it's the best.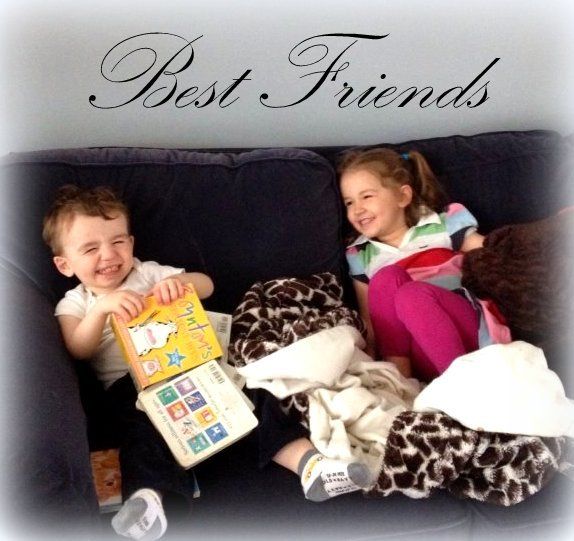 Maryn and Cameron enjoying some together time. They both look so happy together. I love the look on Cameron's face. It is quite simply priceless. I know I am a bit biased, but I think they are two very beautiful children.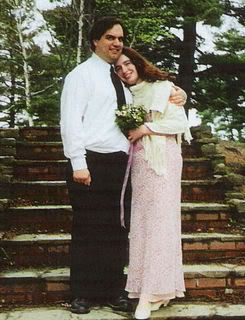 This is my oldest son Anthony and his wife Anne. They celebrated their 16th wedding anniversary this past week. They have been together since highschool. As a mother it is a wonderful thing to know your children are happily settled. These past couple of years have been really difficult for Anthony and Anne, first with losing a baby and then the job loss, but things seem to be on the upswing now. I am grateful for that. Life can be so very hard sometimes. There is no such thing as a charmed life. Sometimes you just have to hang on and plough through it all in faith that there are better days ahead. Life has never been easy for these two. It is a testimony of their great love for each other, and their family, that they keep plugging away. I love them both so very much. I really hope and pray that things have truly turned for them and that there are more happy days than sad days ahead for them.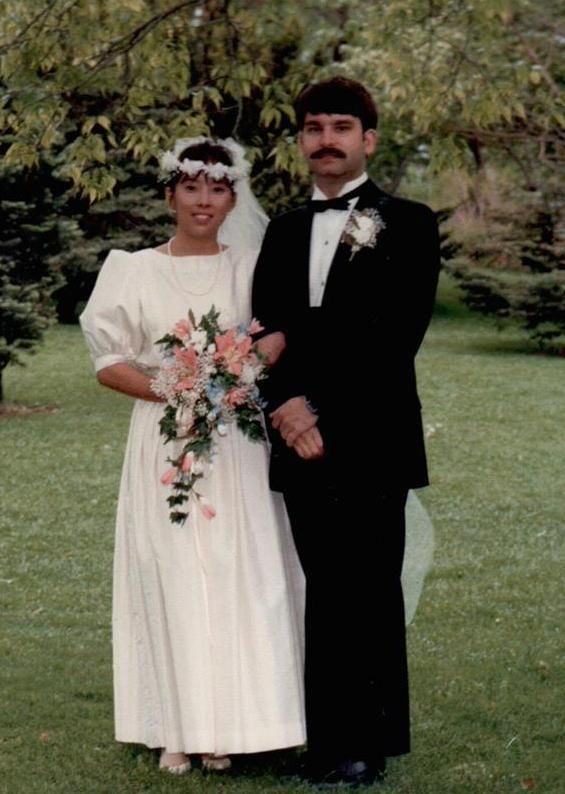 Speaking of Anniversaries, my brother David and his wife Christine just celebrated their 28th wedding anniversary. In those 28 years they have built a beautiful life together and raised a family of four girls. My Sister In Law has home schooled all of them until their last few years in high school. One is now a graphic designer and another in her third year of nursing, one is in high school and one still at home being home taught. My brother and his family are a brilliant example to me of what a marriage and a family can be in a Christ centered home. I was really grateful for the time I got to spend with my brother a couple of years ago when we were both home for my mother's cancer operation. It was a special time of us and a time in which we were really able to reconnect without anybody else around. I love my brother very much and he is my hero.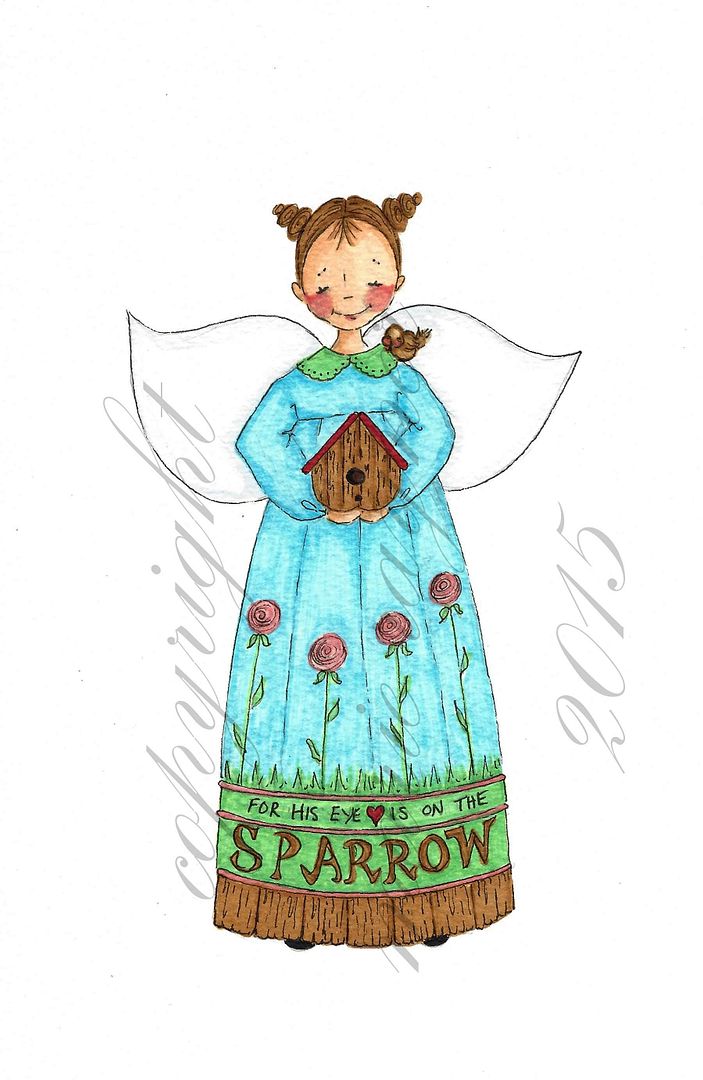 Another angel. I don't know how many more of these I have in me, but whilst they are still clammoring to get out I will go with the flow! I think they would make great little figurines. I know I am really enjoying doing them. This one came about in the middle of the night. I often struggle with insomnia and I had a bout of it two nights ago and this little angel popped into my thoughts in the wee hours of the morning.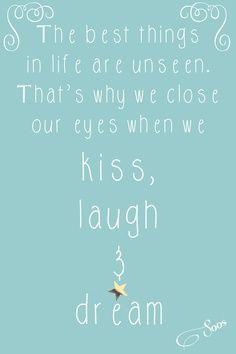 Kisses, laughter and dreams. I am grateful for all three which I have in abundance in my life.
The day has dawned overcast and filled with drizzle. I had hoped for a sunnier day to spend with Bonnie and Jim, but we will make the most of the time together nevertheless, and who knows, it may clear yet!
A thought to carry with you through today . . .
❥✻❥.¸¸.✿¨¯`❥✻❥¸¸.✿¨¯`❥✻❥.¸¸.✿¨¯`❥✻❥
Normal day,
Let me be aware of the treasure you are.
Le me learn from you, love you,
bless you before you depart.
Let me not pass you by in
quest of some rare and perfect tomorrow.
Let me hold you while I may,
bot it may not always be so;
One day I shall dig my nails into the earth,
or bury my face in the pillow,
or stretch myself taut,
or raise my hands to the sky and want . . .
more than all the world . . .
your return.
~Mary Jean Iron
❥✻❥.¸¸.✿¨¯`❥✻❥¸¸.✿¨¯`❥✻❥.¸¸.✿¨¯`❥✻❥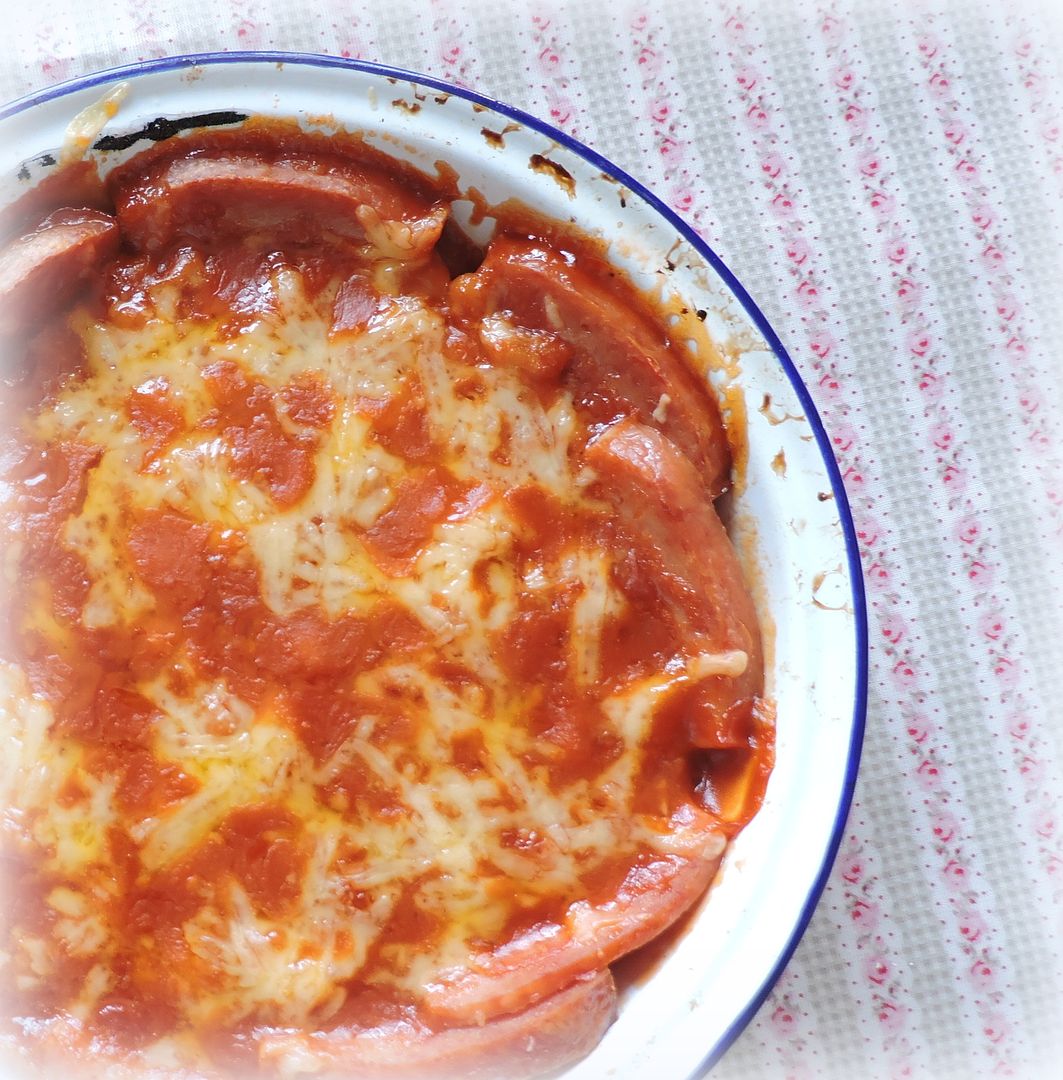 Cooking in The English Kitchen today . . .
Spam and Beans
. Call me crazy but this was delicious!
I wish you a week filled to overflowing with small and wonderful things. Don't forget . . .
═══════════ ღೋƸ̵̡Ӝ̵̨̄Ʒღೋ ═══════════ ⊰✿░G░O░D⊰✿⊰L░O░V░E░S⊰✿⊰░Y░O░U░⊰✿
═══════════ ღೋƸ̵̡Ӝ̵̨̄Ʒღೋ ═══════════
And I do too!