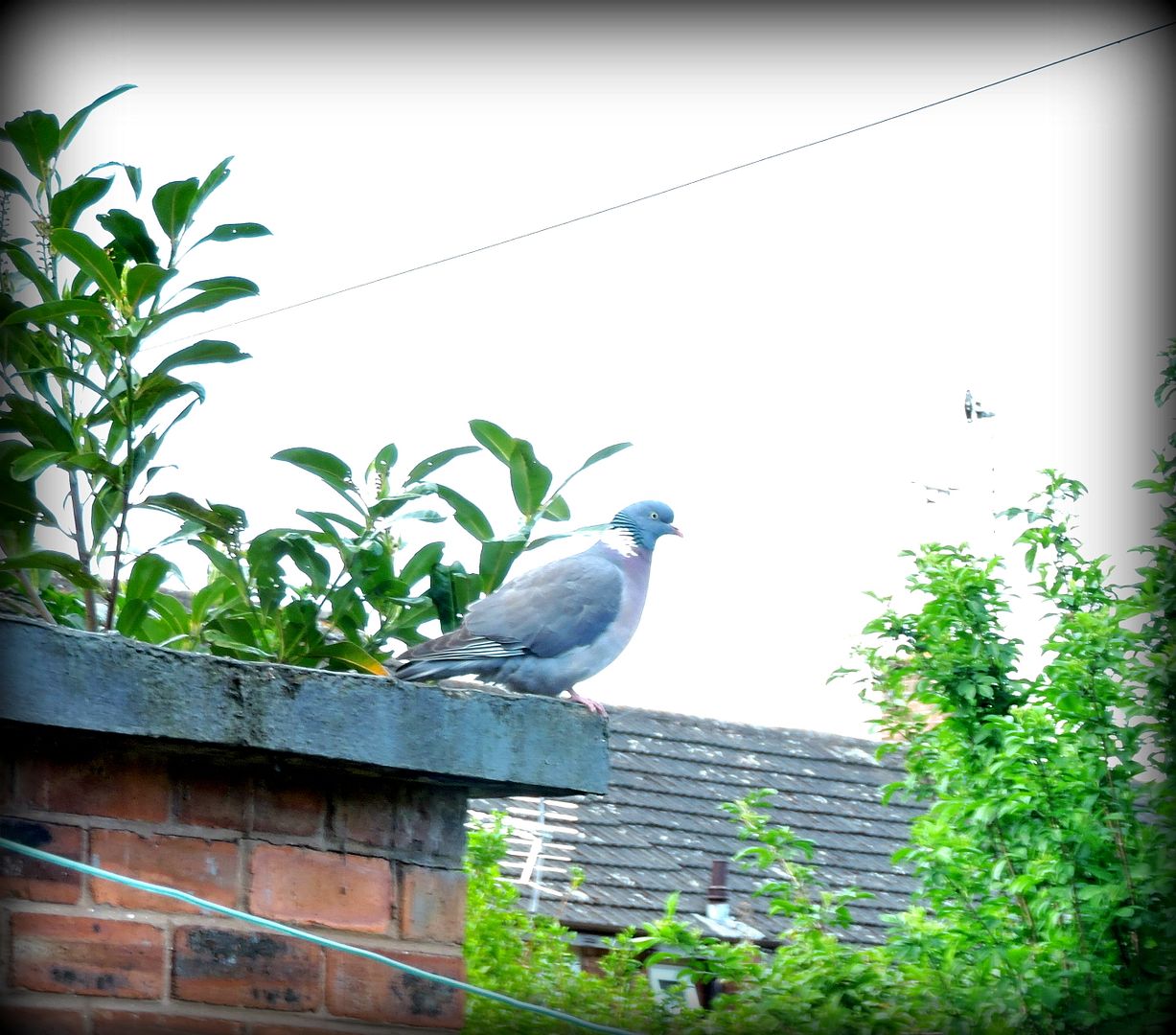 What a laugh I had yesterday. I had posted this photograph on facebook with the caption
"Sitting on the shed roof waiting for Todd to get out and scatter his breakfast about."
My good friend Dale came back with
"Your caption for the photo sure got my attention Marie! At first, the picture wouldn't load and I could only see your comment .... thought you talking about yourself! Hahahahaha!!!
(I've never wanted to see a picture so much in my life!) Still laughing!"
This
in turn brought a big smile to my face as I could see exactly what my caption had sounded like to someone else besides myself and my day got off to a grand start!
It's the little things . . .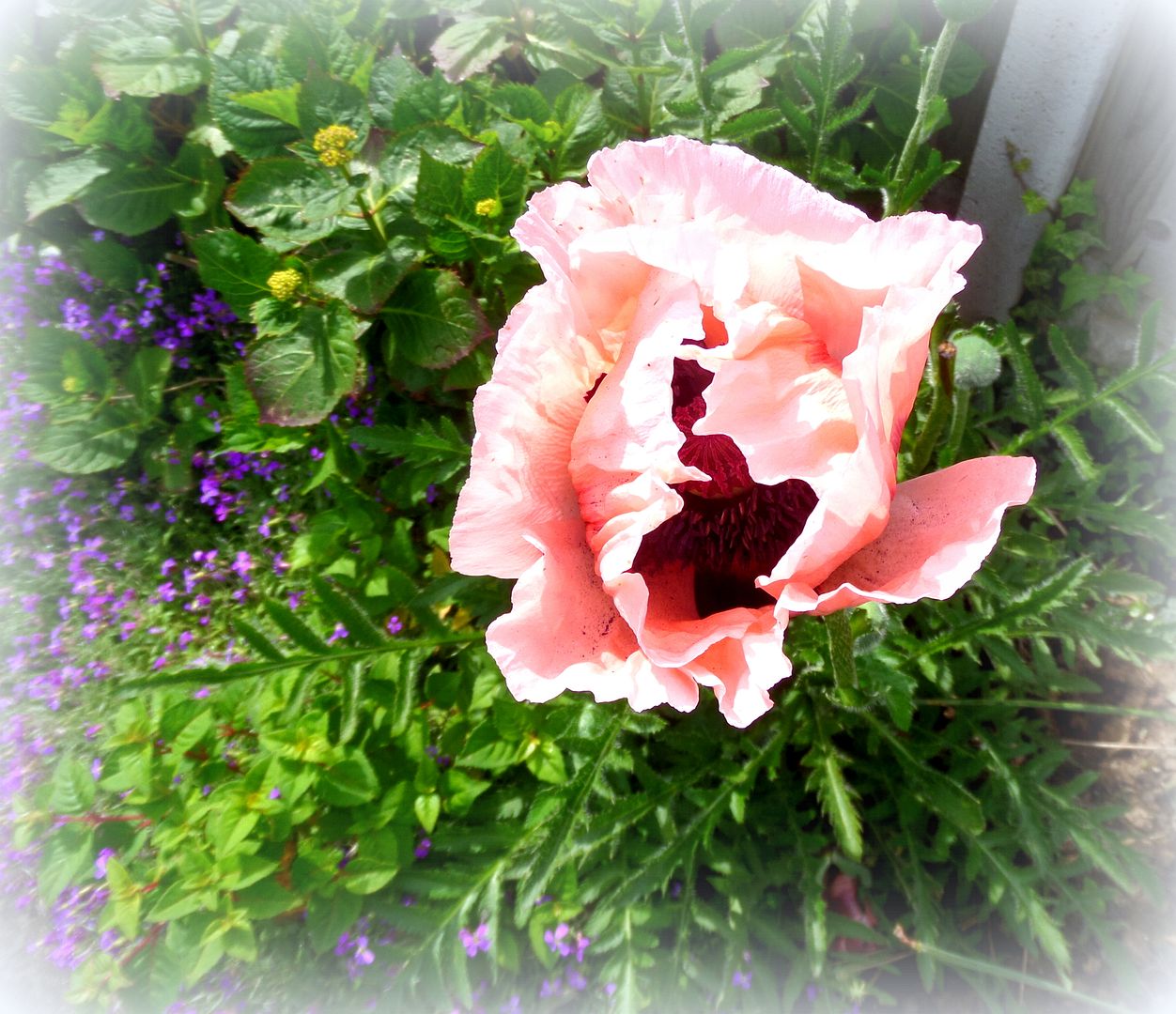 The Oriental Poppy we put into the garden several years ago is filled with massive blooms this year. Most are not open yet and I know they will only bring us pleasure for a few days before they disappear, but what a glorious show in the meantime! The purple lobelia are in full bloom beneath them and of course . . .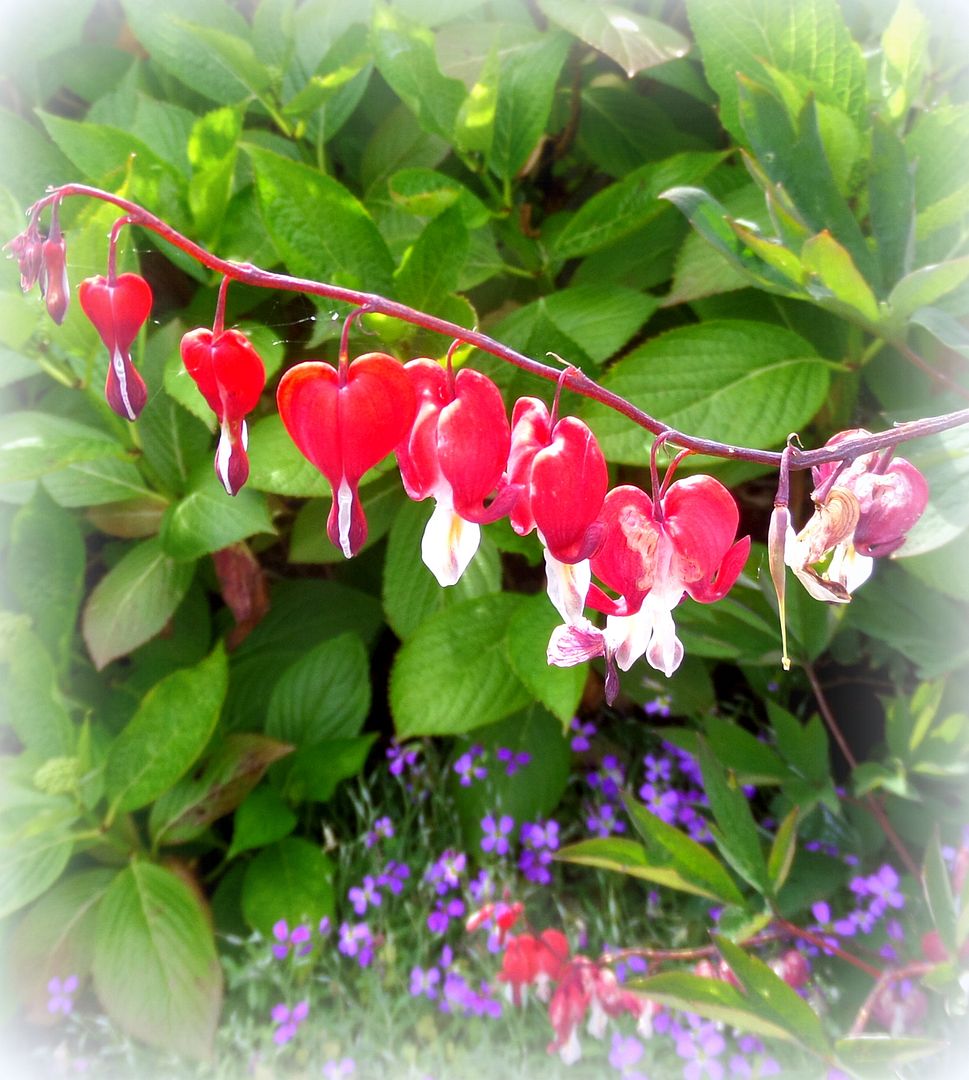 the Bleeding Hearts are also keeping them in good company. I do so love this time of year when everything is waking up and shooting up. Each day brings with it some new joy and discovery.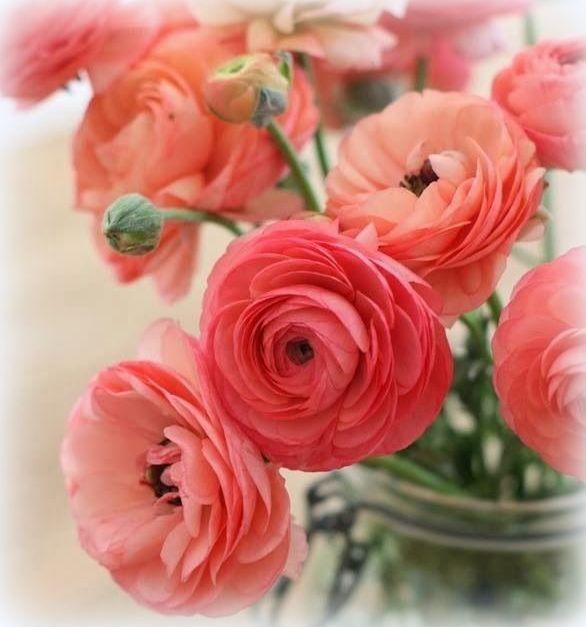 We had planted double peonies last autumn and then promptly forgot what we had put in and where. I should really keep a diary . . . so when these beauties came up we spent a few days wondering what they were and becoming amazed when the blooms began to appear. Multi coloured as well . . . and there is something very strange in the back garden with very long stems that have these odd buds on the top not looking very unlike an allium of some sort. They are a mystery to us and we are waiting with baited breath for them to bloom so we can see what they are.
I do so love a surprise!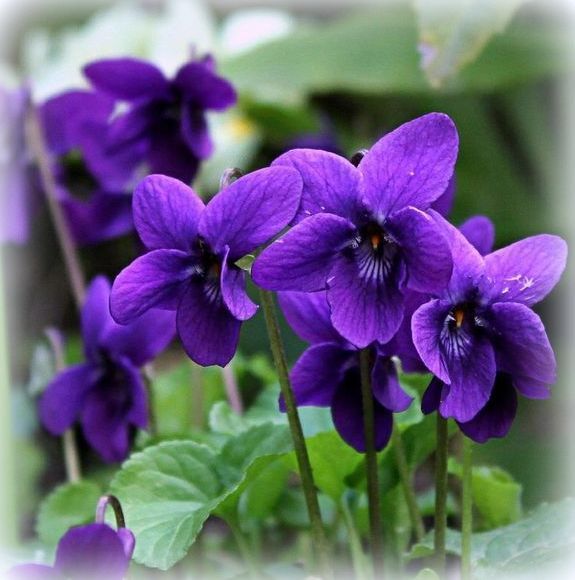 These delight me every year and I wonder at their beauty. I long to pick one to pop it into my diary, but we have so few I daren't. Whenever I see them I am reminded of this quote from Mark Twain . . .
"Forgiveness is the fragrance that the violet sheds on the heel that crushed it."
I have long been a collector of quotes. I keep them all in a book . . . each handwritten in a different ink. It makes for an interesting collection for them not to all look the same I find, or maybe it is a way of showing my different moods and ponderances as I write them down . . . is
"ponderance"
even a word?
I don't know.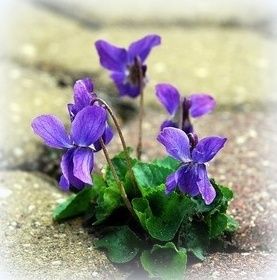 What delights the heart most of all is the tenacity of certain blooms to pop up in diverse places . . . unique spots . . . very inspiring because they cause one to think that if they can bloom so beautifully in such an unimaginable space . . . so can we.
It's all a lovely, lovely show. A feast for the eyes. We are so blessed. I cannot fathom anyone taking in all of these magical amazingly beautiful wonders and not believe in a higher power.
The kiss of sun for pardon,
the song of the birds for mirth . . .
one is nearer God's heart in a garden,
than anywhere else on earth . . .
~ Dorothy Frances Gurney
We got an incredible amount done in the house yesterday. When we had Ariana move in with us last summer, a lot of what was in the spare room got displaced into our own bedroom and so we were able to re-organize everything and put things back into their proper places. The linen cupboard (which is in the spare room) got a thorough going through and weeding out. I decided to part with all of our double bedding bar one sheet. We have no need for any of them now, not with only single beds in the house. I kept one double fitted sheet which we can use on the blow up mattress we have which is double . . . but . . . hmmm . . . I may have to go and buy a double duvet because . . . DOH! I have nothing to place on top should we ever have someone come to stay and be in need of it.
Why didn't I think of that?
Sometimes I amaze even myself.
A thought to carry with you throughout today . . .
❥✻❥.¸¸.✿¨¯`❥✻❥¸¸.✿¨¯`❥✻❥.¸¸.✿¨¯`❥✻❥
"The things you do for yourself
are gone when you are gone . . .
but the things you do for others,
remain as your legacy."
~Kalu Ndukwe Kalu
❥✻❥.¸¸.✿¨¯`❥✻❥¸¸.✿¨¯`❥✻❥.¸¸.✿¨¯`❥✻❥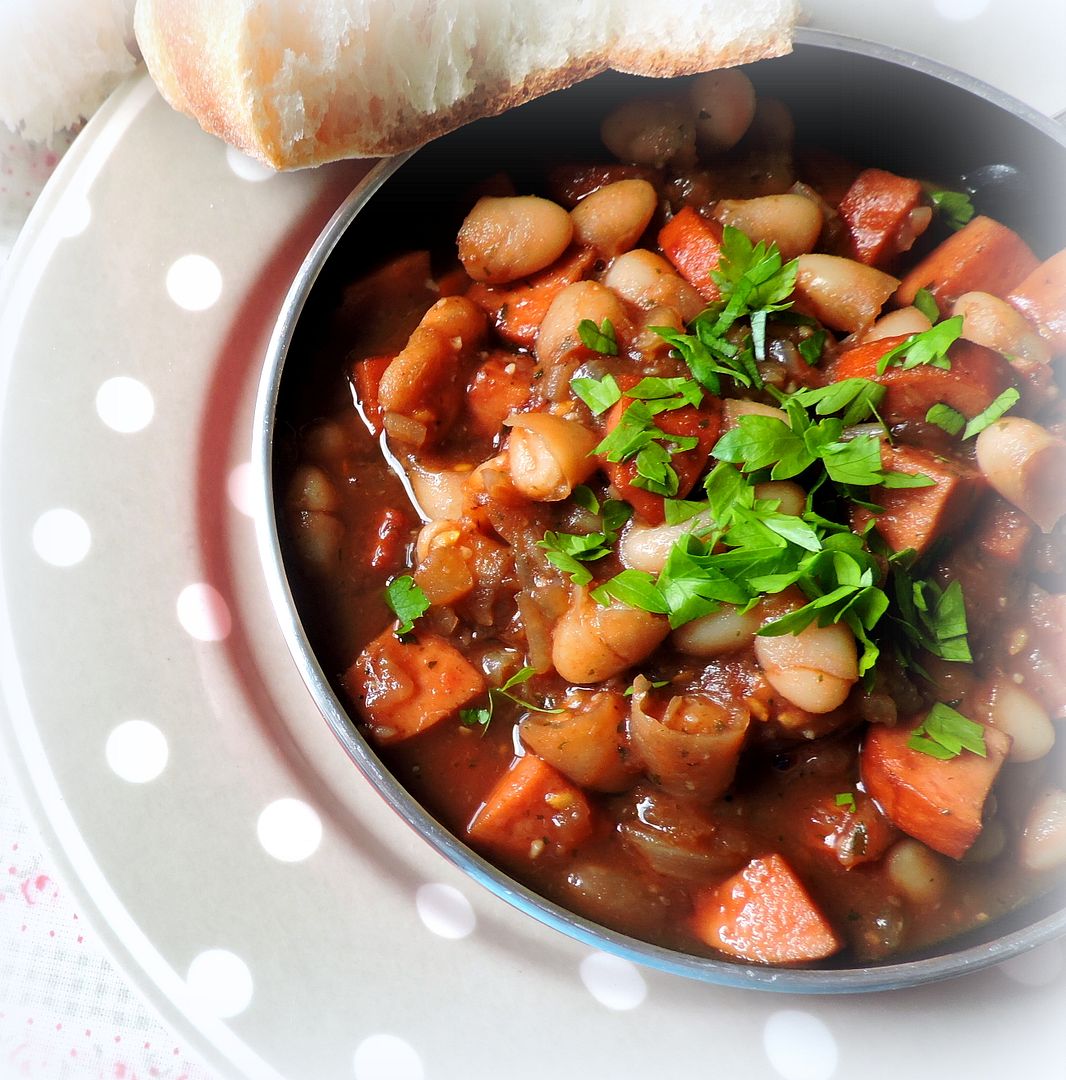 Cooking in The English Kitchen today . . .
Skillet Beans and Sausage
. Quite simply delicious!
Happy Wednesday! Don't forget . . .
═══════════ ღೋƸ̵̡Ӝ̵̨̄Ʒღೋ ═══════════ ⊰✿░G░O░D⊰✿⊰L░O░V░E░S⊰✿⊰░Y░O░U░⊰✿
═══════════ ღೋƸ̵̡Ӝ̵̨̄Ʒღೋ ═══════════
And I do too!