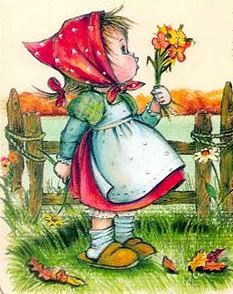 I've been thinking a lot about my blogging this week. I don't think it's necessarily a bad thing to rethink things sometimes. I've been blogging more or less for at least 13 years now, in one form or another. That's a long time in the life of a blogger.
I started out on MSN, with a page on their journaling platform. I don't even know if it still exists. I thought it would be a great way to communicate with my children after I moved over here and it could be a type of journal that I could share my adventures, thoughts, etc. with them through. I was only on MSN for a few weeks, and I moved over to AOL Journals, which was better and much easier to use.
At first nobody read me, but little by little people began to discover me. I thought this was pretty amazing. I can still remember how excited I was when I got my first comment from someone who wasn't exactly related to me! I was over the moon. I couldn't believe that anyone would want to read anything written by little ol' me. The reality was that my children never were very interested in much that I had to say or what was going on in my life. They were far too busy with their own lives, but then again . . . when you are young and raising families, etc. you don't have a lot of spare time and I totally understand that. I had this whole group of
other
people however that were interested and I began to make friends online and discovered a whole community of like minded people. It was pretty wonderful!
And from them I made some really good friends, people that I am still communicating with today. People like Lyn, and Sybil, Gaz, Lura, Val, Bonnie, Valerie, Jeannie, Ma and Angie (May she rest in peace.)and quite a few others.
I was working at the Manor then, and I noticed after a while, that if I posted a recipe . . . . everyone seemed to enjoy those posts most of all, and so then I began posting a recipe every day along with a photo of it. I think I
must
have probably been one of
the
original food bloggers. That has been going on now for at least eleven years or so.
My food pictures were not that great back then. I didn't know a lot about taking photos of food. They gradually got better and whilst I am still not a fantastic photographer I do think I am also not the worst!
AOL journals decided to shut down in 2007, and so I made the move over to Blogger with my blog A Year From Oak Cottage and I have been on Blogger ever since.
This
was my very first post on that blog. It seems so long ago now . . .
Oak Cottage was where I really earned my blogging wings. It wasn't long before I wanted to separate my spiritual thoughts from my cooking thoughts and The English Kitchen was born. I then started writing two blogs every day.
But as with everything I do, I don't ever really do anything halfway and there came an Art blog, etc. The Art Blog is sadly neglected these days, but . . . I still do two this one and the food blog every day.
When I stopped working at the Manor and no longer lived at Oak Cottage, the Oak Cottage Blog began to feel a bit odd to me. My last two years working at the Manor (and I worked there for almost seven years) were not very happy ones. Being made redundant, whilst at first had been a bit of a shock, ended up being one of the best things that could have ever happened to me. There came a time when I didn't really want to be reminded of the unhappiness I had experienced over those last few years and so then I decided to start this newer blog. And Then We All Had Tea. And I have been living here ever since.
I am not a sophisticated blogger. You would think with all of the years experience I have in this medium I would be a lot more sophisticated than I am, but that's just not so. Anything I know, I have learned the hard way. I still have problems figuring out some things, but I work at it and eventually they come.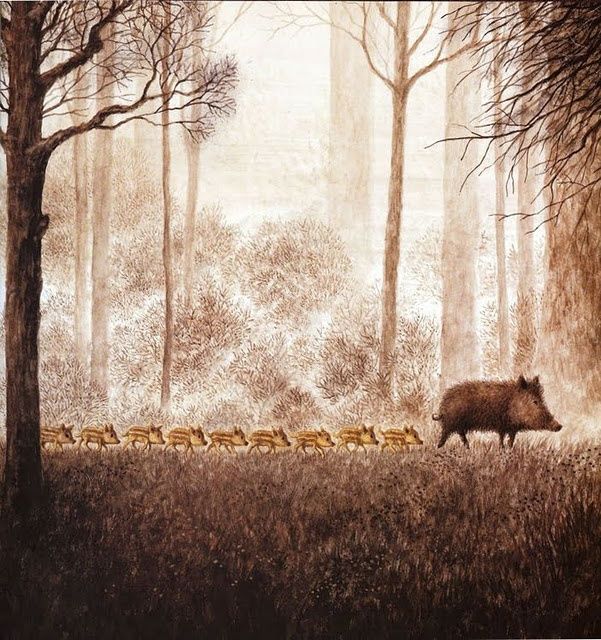 I've seen other food bloggers come up trumps, with cookbook deals, trips around the world, new stoves and ranges, etc. even cooking shows! I do get a lot of nice little things and I am grateful for those. I love trying new things out and sharing my experiences with my readers. I used to think that maybe one day I would be offered a cookbook deal, but that has just never happened. That's okay though because I don't know when I would ever find the time to write one.
Because I could never abandon this blog . . . and if I was to try to commit myself to writing an
actual
cookbook . . . I just wouldn't have the time to keep two blogs going.
And now . . . we are looking at serving a full time service mission for the church . . . I am afraid I won't have the time to keep two blogs up full time either. I will probably have to cut back on one, if not both, to a degree and I think the food blog will be the one which suffers most from that . . . because, lets face it . . . I just
won't
be cooking new things all the time, because I won't have the time in all honesty!
And that's okay. I'll have bigger fish to fry.
I love blogging. I love having this creative outlet for my feelings and my thoughts and yes . . . my goings on. I have always only ever met the nicest people via this medium. It brings me great joy and I can see me doing,
this
page at least . . . until I am old and grey and can't put two words together anymore. Hopefully that time will not come . . . . but, you just never really know.
In the meantime I plan to blog on in one way or the other!
I had good news from my Opthamology appointments at the hospital yesterday. I had a field test done and then those nasty drops put in and then another thorough examination. Nothing has changed in my eye, except the blocked artery at the back of it seems to have unblocked and not caused any problems. I have gotten used to the floaters and the flickering which is what they would expect to happen. I was told that it may very well happen in the other eye as well, and to just go to A&E if it does and have it checked out. In the meantime I have been discharged as an outpatient and unless I start to actually lose sight in that eye, just carry on as per normal. So that was great news.
Bad news when we arrived home however . . . there was an envelope laying on the inside door mat, which was hand addressed to both of us.
Our Landlord, or at least his sister (we haven't been able to get in touch with him as of yet. He lives in Ireland.) has informed us that our rent is going up by a whole £95 per month (that's $145) as of the first of July, and we just don't know where we are going to get it. We're quite upset by that. In the present day economy we have already had to really cut back on our expenditures drastically. We are already paying the bedroom tax, which means we have to find an extra hundred pounds out of our living expenses for that. Now it will be £200 ($305)that we have to squeeze out of our ordinary living expenses. They say it is because of the new front door and the new windows. I don't know what we will have to do if we need to find another place to live. We can't get a council house because we are considered to be already adequately housed. I received a council grant to have the shower room put into this house, that I cannot get again in another place. That was a £7,000 ($10,706) investment in this property. (They didn't mind us investing that money in this property at the time . . . well, they wouldn't would they.) We live hand to mouth. We have no savings. We live on a basic state pension and pension credit. We don't have money to make up deposits on other rental properties, agency fees, etc.
I just don't know what we are going to do. But I do know that God is faithful and something will come up. This is just a bump in the road, however large. Things always work out and this will too. A few prayers would be very much appreciated.
Oh, and I e-mailed the art liscensing company to see what had happened with Blue Mountain . . . and they haven't even looked at that yet. So I would imagine that is an opportunity which has passed me by. I am starting to question my signing on with them . . . but I have a five year contract so . . .
Enough of the bad news. Let's not worry about things we can't control.
I will leave you with a thought to carry with you through today . . .
❥✻❥.¸¸.✿¨¯`❥✻❥¸¸.✿¨¯`❥✻❥.¸¸.✿¨¯`❥✻❥
The more difficulties one has to encounter,
within and without,
the more significant and the higher
in inspiration his life will be.
~Horace Bushnell
❥✻❥.¸¸.✿¨¯`❥✻❥¸¸.✿¨¯`❥✻❥.¸¸.✿¨¯`❥✻❥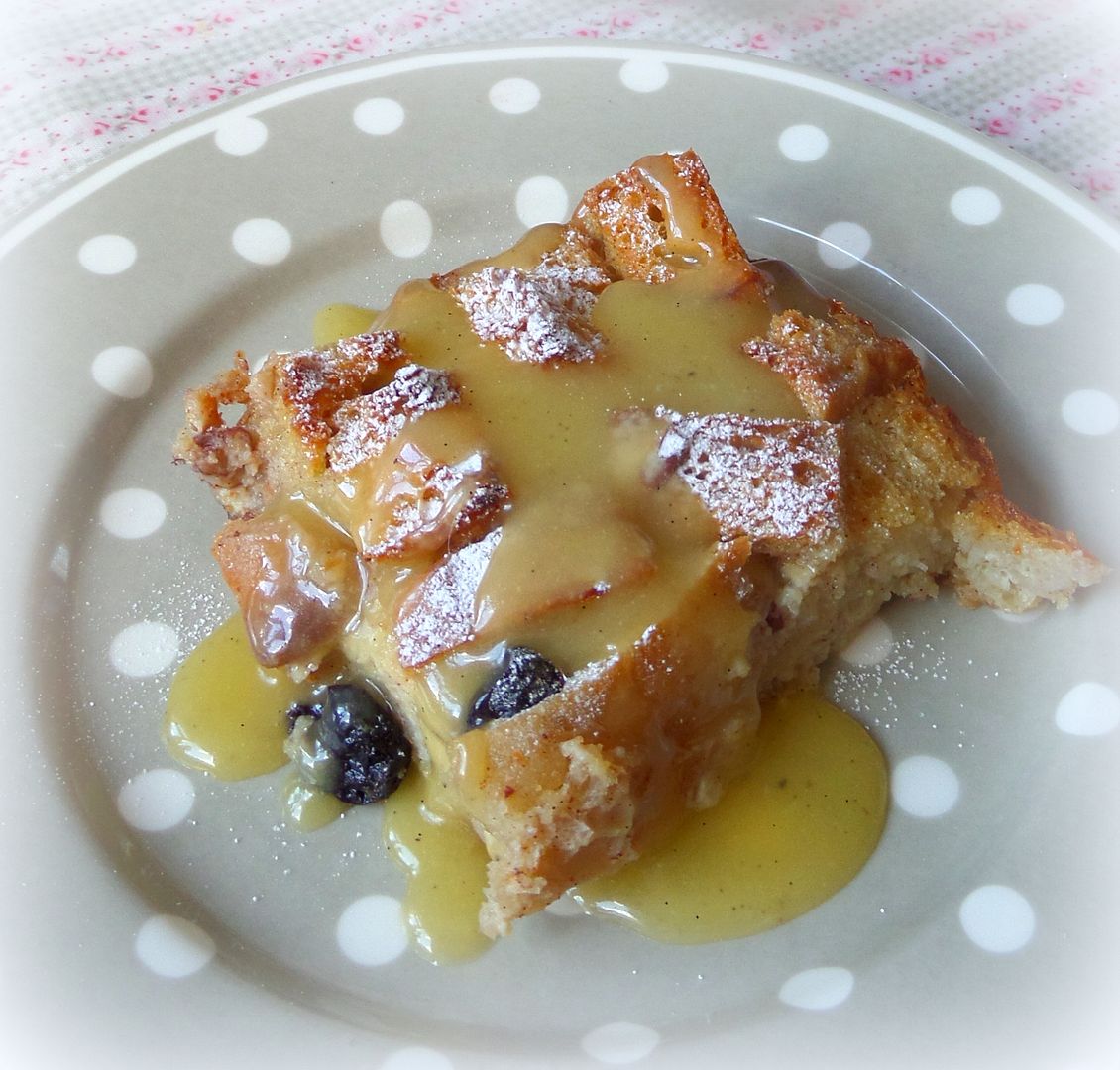 Cooking in The English Kitchen today . . . Todd's favourite . . .
Vanilla Sauced Bread Pudding
!
I hope you have a lovely Saturday. The sun is shining brilliantly here, although it was raining when I first woke up. Don't forget!
═══════════ ღೋƸ̵̡Ӝ̵̨̄Ʒღೋ ═══════════ ⊰✿░G░O░D⊰✿⊰L░O░V░E░S⊰✿⊰░Y░O░U░⊰✿
═══════════ ღೋƸ̵̡Ӝ̵̨̄Ʒღೋ ═══════════
And I do too!