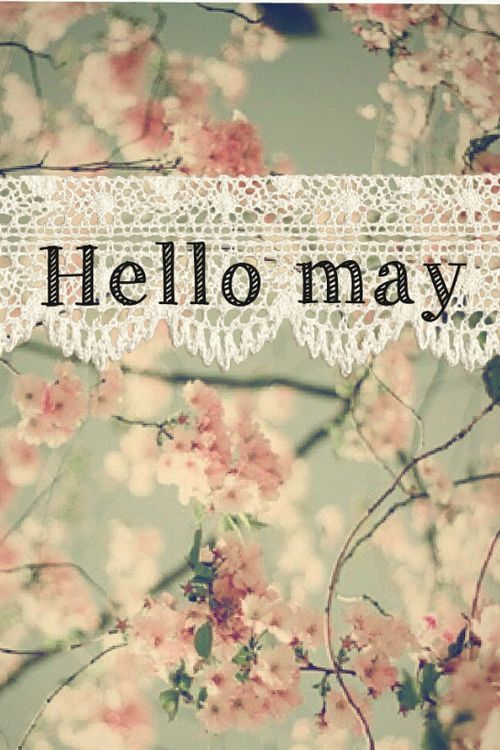 "Ah, in those earliest days of love how naturally the kisses spring into life! So closely, in their profusion, do they crowd together that lovers would find it as hard to count the kisses exchanged in an hour as to count the flowers in a meadow in May."
~Marcel Proust
Oh how very difficult it is not to be sentimental about the month of May . . . after a storm, it is an opalescent world . . . with lucent drops beading on the blooms of the lilac and falling off down onto the earth below, with pitter pats . . . .
The fresh young leaves on the roses look polished after the rain, and the wet grass smells sweet. After a gallop down to the end of the garden and back, Mitzie returns . . . paws wet and long black ears feathered with the pink-white petals from the apple and pear trees . . .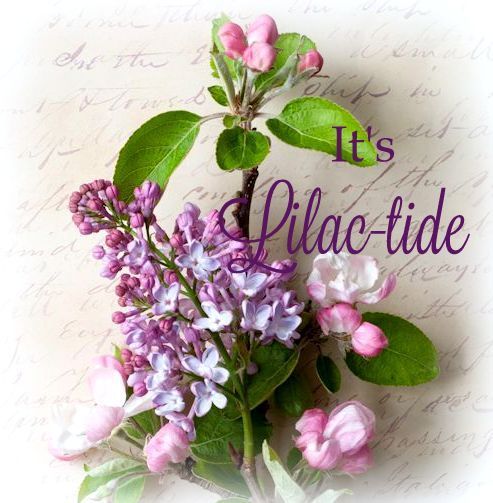 A regular rain in May is quite forgivable . . . for you know that blossom and bloom ride in amongst it's waves . . . and fresh asparagus.
When the lilacs are in bloom and the apple tree blossoms, all the countryside is in rapture. Lilacs are the faithful flower. They grow around blackened old chimneys where houses once stood and mark the space of old abandoned gardens. I love to cut them by the armful and bring them into the house, their fragrance as pure and sweet and tender as a young love . . .
My heart is filled with the song of Guenevere as she sings about the lusty month of May . . . prancing amongst the drooping blooms, kicking up petal snow with her feet.
The texture of spring flowers is akin to old porcelain don't you think?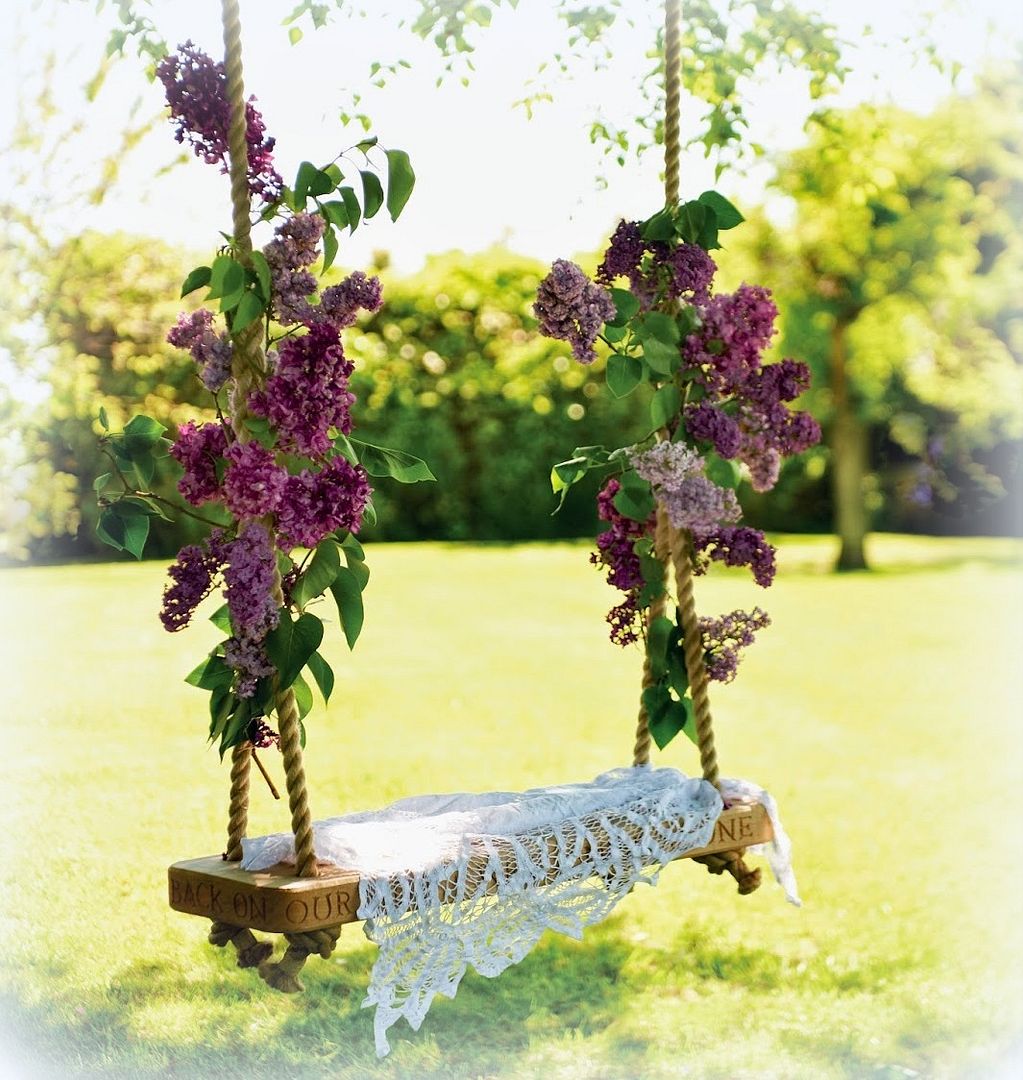 (source Outdoor Living, by Selina Lake)
I was so excited yesterday when I thought the ban on Visitors at the hospital had been lifted only to have my excitement dashed when I learnt that it had not. Oh how long the hours must be for my mother . . . at least they have moved her into a room with some other people now so she will have someone to talk to. They have let my sister see her in small snippets, so that is good. My mother is not improving as well as they would have liked. She is still dependant upon the oxygen and very weak. She is a very frail woman. She weighs not much more than seventy pounds and so has nothing in reserve to fall back on. The spot on her lung seems to be getting larger rather than smaller, so her Doctor was going to try to talk to a specialist in infectious diseases to see if they can't find a stronger anti-biotic to put her on. Please to keep her in your prayers. We are all most grateful for them.
I keep thinking about the last time I saw her which was when I left Nova Scotia to come back here after her lung cancer operation several years ago. It was the hardest thing I ever had to do . . . to leave her like that, and now I wish I had not . . . I am most grateful for my sister being there for both my parents. I wish that I could be too. It is hard to be so far away. I feel pretty useless.
But I can pray.
A thought to carry with you through today . . .
❥✻❥.¸¸.✿¨¯`❥✻❥¸¸.✿¨¯`❥✻❥.¸¸.✿¨¯`❥✻❥
"Success is the sum of small efforts
repeated day in and day out."
~Robert Collier
❥✻❥.¸¸.✿¨¯`❥✻❥¸¸.✿¨¯`❥✻❥.¸¸.✿¨¯`❥✻❥
Baking in The English Kitchen today . . .
Cranberry and Orange Marmalade Tea Cake
. Delicious!
I hope your Saturday is a good one. Don't forget . . .
═══════════ ღೋƸ̵̡Ӝ̵̨̄Ʒღೋ ═══════════ ⊰✿░G░O░D⊰✿⊰L░O░V░E░S⊰✿⊰░Y░O░U░⊰✿
═══════════ ღೋƸ̵̡Ӝ̵̨̄Ʒღೋ ═══════════
And I do to!