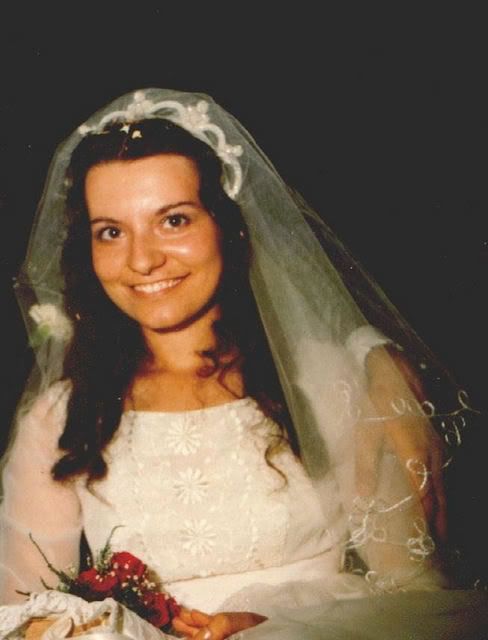 This is me when I was nineteen. I look at this photograph now and think to myself . . . "Why did I not know I was pretty?" Not in the drop dead gorgeous way . . . but just pretty. I did not know it then. I had no confidence or belief in myself. I was incredibly naive.
I had never been clubbing, or on holiday. I had never travelled very far from where I grew up and spent most of my formative years. I had only had two steady boyfriends. I had never gone to University, just college . . . I had never lived on my own. I was in a really big rush to get married because I had been brought up to believe that a woman needed a man to take care of them, that a woman wasn't deserving of an education . . . only a man . . . because a man would have to provide for a family one day.
If I could go back and tell my nineteen year old self a few things I would tell her to . . .
Paint your fingernails green, or purple, or yellow, or black . . . or even bright red if that is your thing. One day you will be an old woman and old women don't wear green, or purple, or yellow, or black nail polish.
Make up your face! Wear eye liner and eye brow pencil and red lipstick (or whatever colour you want to wear!) Celebrate your beauty and your youth by making the most of what you have while you still have it.
Play with your hair. Do magical things with it while it's still full and luxurious and beautiful. Don't worry if it is straight or if it is curly. Pile it up on top of your head in a messy bun with curls cascading down your neck, or braid it, or do a multitude of things with it that are possible. Celebrate it.
Buy and wear cute shoes. While you still have ankles and slim legs . . . and feet that can stand to wear them . . .
Have fun with your toenails while you can still reach them and before you get bunions.
Celebrate your assets, while they are still assets!
Educate yourself! Go to University and fill that brain with knowledge and skills so that you can get a good job, so that you can take care of yourself . . . without the aid of a man.
Don't be afraid to lose sight of the shore. Have adventures. See something of the world. Experience things and go places.
Believe in yourself, and your hopes and your dreams. Invest in them. YOU matter. You are special and unique and pretty wonderful. You deserve the best because you are worth the best.
Set goals and then work towards them. Don't lose sight of them. Don't let anyone, or anything distract you from the promise ahead. Work hard. Don't be lazy.
Work out. Keep fit. Don't be afraid to exercise. Exercise is cool.
Dance like nobody's watching . . .
Sing like there is nobody listening . . .
Take good care of yourself . . . spiritually, physically, mentally. You're worth the investment.
And about a bazillion other things . . . the nice thing is however . . . that it is still not too late to do some of those things.
If you happen to look out your window one day and see a little old lady dancing down the street with painted toenails singing her head off, don't panic. It's just me. I won't be wearing heels however . . . I'll be the one in flip flops.
A thought to carry with you through today . . .
❥✻❥.¸¸.✿¨¯`❥✻❥¸¸.✿¨¯`❥✻❥.¸¸.✿¨¯`❥✻❥
If you will call your troubles experiences,
and remember that every experience develops
some latent force within you,
you will grow vigorous and happy,
however adverse your circumstances
may seem to be.
~John Heywood
❥✻❥.¸¸.✿¨¯`❥✻❥¸¸.✿¨¯`❥✻❥.¸¸.✿¨¯`❥✻❥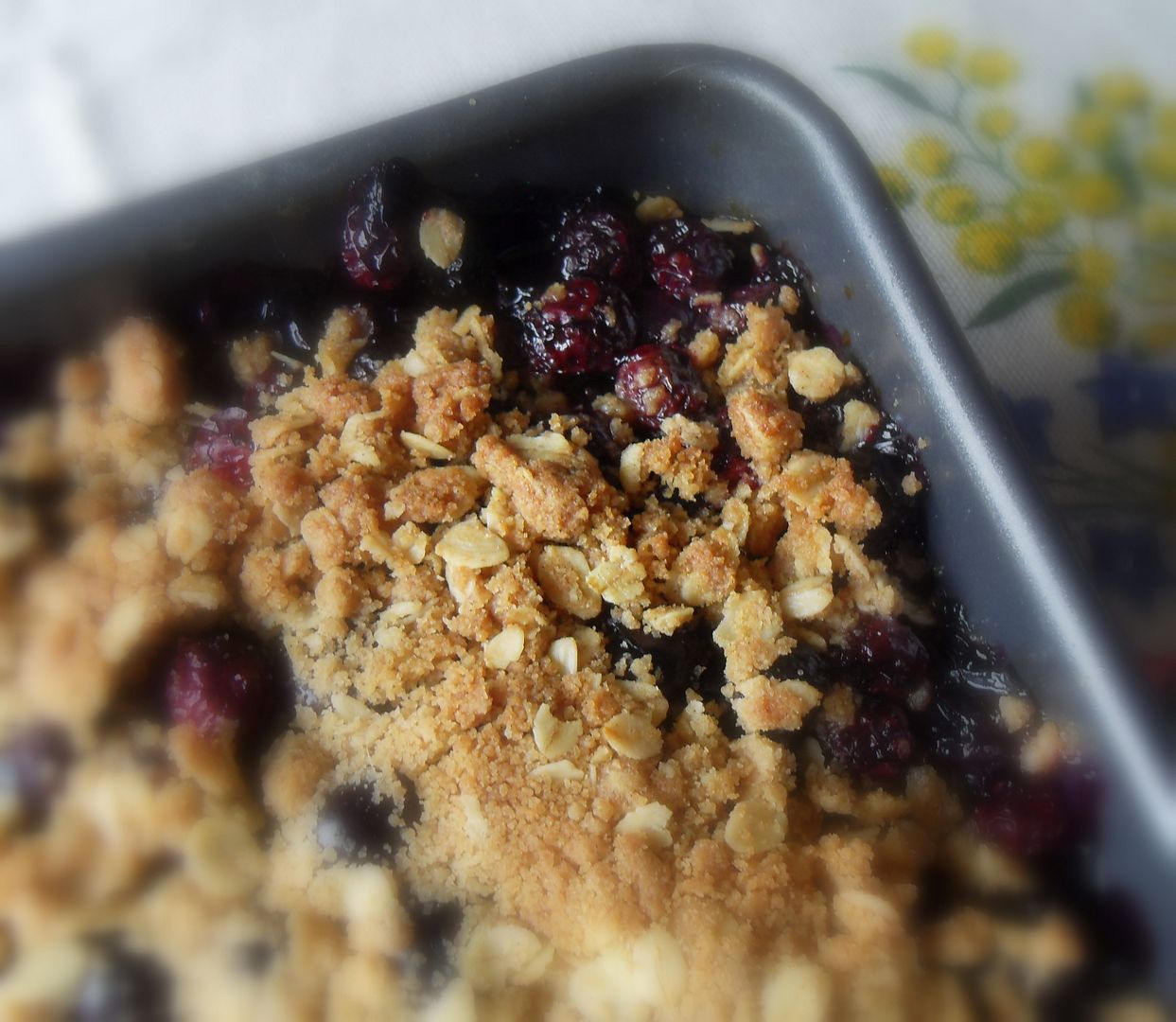 Cooking in The English Kitchen today . . .
Double Crusted Blueberry Oat Crumble
.
Have a great Saturday! Enjoy it and don't forget . . .
═══════════ ღೋƸ̵̡Ӝ̵̨̄Ʒღೋ ═══════════ ⊰✿░G░O░D⊰✿⊰L░O░V░E░S⊰✿⊰░Y░O░U░⊰✿
═══════════ ღೋƸ̵̡Ӝ̵̨̄Ʒღೋ ═══════════
And I do too!