A few of the wow moments, or things I discover each week that tickle my fancy. I hope that they may inspire or tickle yours too!
How to make the perfect bow. Something I always struggle a bit with. They somehow always end up a bit wonky! From
On Sutton Place
.
How to makeover a Card Table. (Can you still find these things? I would love one!) From
Pretty Handy Girl.
A complete Tutorial.
How to transfer any image using Freezer Paper. (I wonder if they have that stuff over here. Probably not.) From
Home Frosting
.
Never buy dryer sheets again. I would love to have a clothes dryer, but haven't had one since I moved over here. This is a fab idea however. From
On Our Weigh To Health
.
Streak Free Window Cleaning. No wiping or squeegee required. From
One Good Thing
.
A sew it yourself Soap Pouch. Very simple. Pouch doubles as a flannel (face cloth). From
Happy DIY Mom.
Vintage patterns. Thousands of out of print vintage sewing patterns. I love it! From
Vintage Patterns Wikia.
I just love this Dresden Bunting! Very nostalgic looking and quaint. From
Make It Do
. Scroll down the page a bit and you will see it, a complete tutorial.
Log Cabin Slippers, using mostly scraps. From
Charm About You
. I love these!
I just LOVE this pretty Daisy Doily! Oh how I wish my old eyes and fingers would co-operate. Pattern is in Japanese Symbols. Very easy to follow. Found on
La Passion De Crochet
. I've crocheted many doilies through the years, but sadly I don't have any myself. They were all given away. My mother has a particularly beautiful one I did in variagated pinks.
And those are my finds for this week. I hope you found something of interest here!
There was a knock on the door yesterday afternoon and I was so excited to open it and see Ariana standing there. She popped in for a visit before she left to go to Spain for her wedding. It was nice to have a good sit down and a chat. I made her a cup of herbal tea and she had a piece of my peanut butter cookie pie. (She loves peanut butter) Then Todd drove her home. She is now in Spain and about to begin one of the most exciting chapters of her life! We wish her all the best in the world!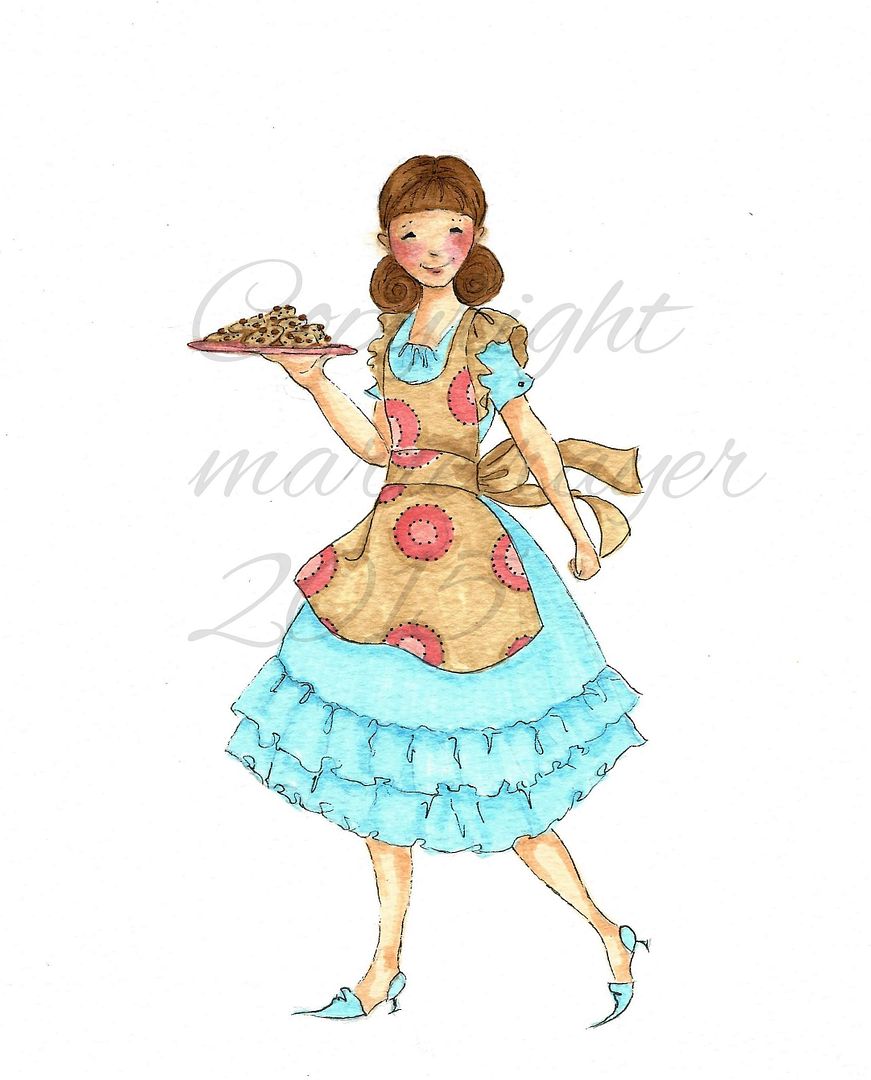 I did this yesterday. I think it's my favourite one yet. I just love it and it normally takes me a few days to love something.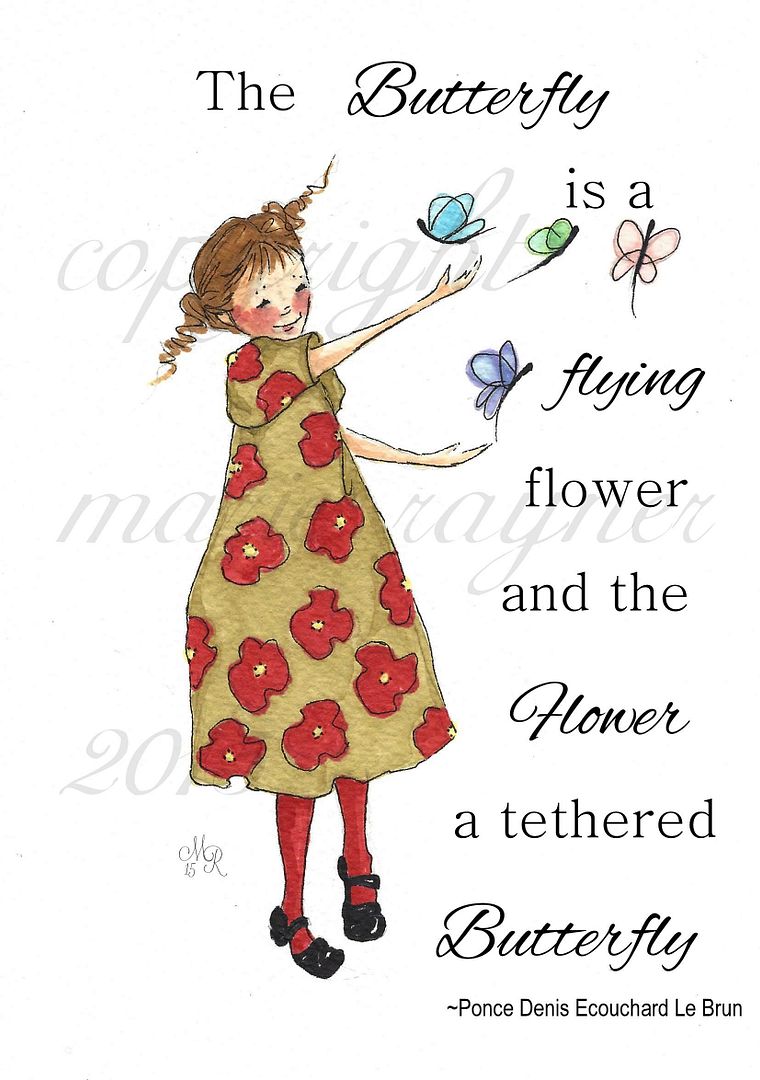 Also did this. Not as enamoured with it, but it will do.
This is my oldest son Anthony who is turning 40 today. It was his first birthday. It's hard to believe that he is now 40! The years have just flown by. I love him so much. I hope he has a lovely day. I'm going to sing him Happy Birthday on the ipad after this to surprise him when he wakes up. That is if I can get it to work.
A thought to carry with you through today . . .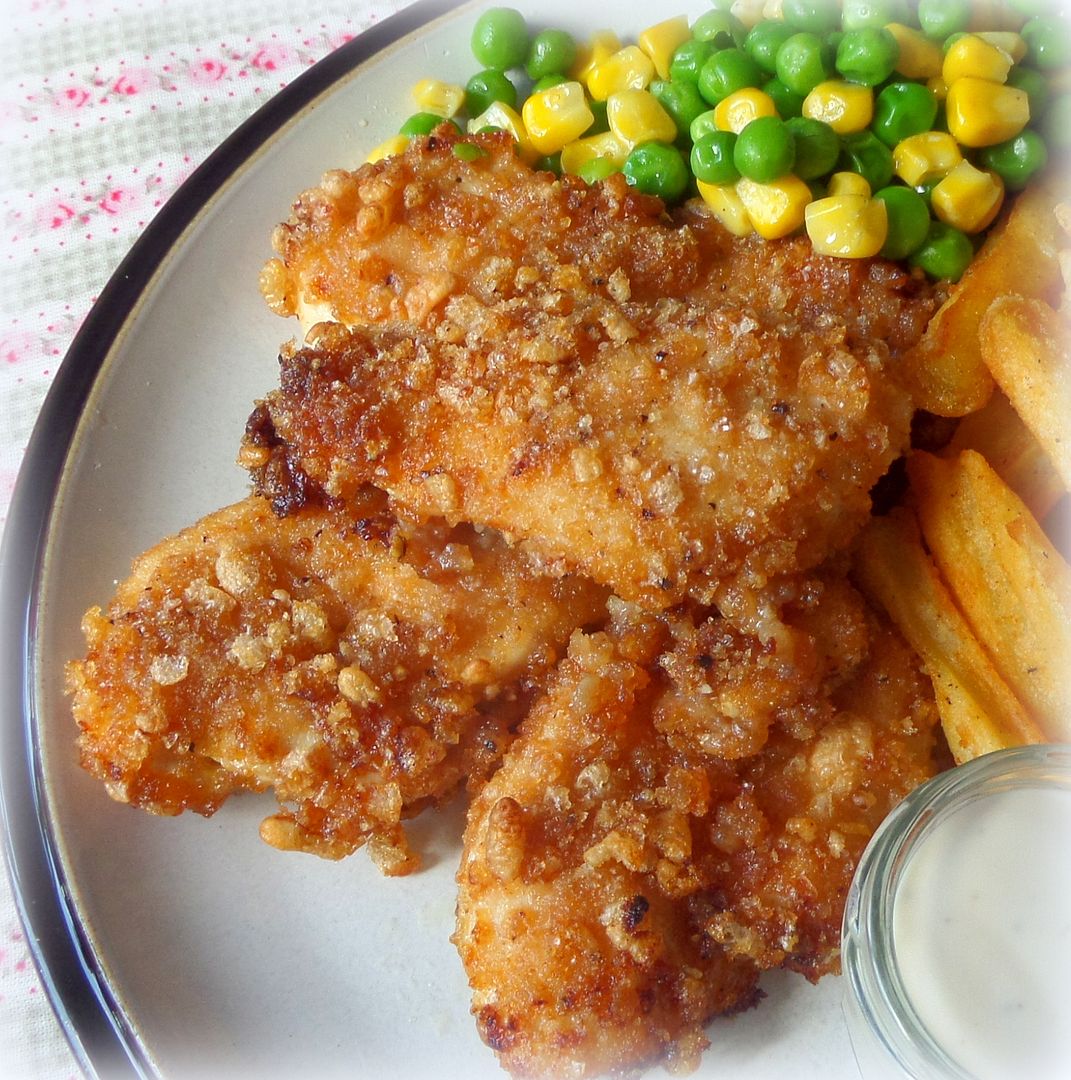 Cooking in The English Kitchen today . . .
Rice Krispie Chicken
. Tasty! Simple! And kids love it!
❥✻❥.¸¸.✿¨¯`❥✻❥¸¸.✿¨¯`❥✻❥.¸¸.✿¨¯`❥✻❥
For beautiful eyes,
Look for the good in others.
For beautiful lips,
Speak only words of Kindness.
And for poise,
Walk with the knowledge you are never alone.
~Audrey Hepburn
❥✻❥.¸¸.✿¨¯`❥✻❥¸¸.✿¨¯`❥✻❥.¸¸.✿¨¯`❥✻❥
I wish for you a beautiful Friday. I am off to the Opthamologist at the hospital again today for more eye testing. Wish me luck! Don't forget . . .
═══════════ ღೋƸ̵̡Ӝ̵̨̄Ʒღೋ ═══════════ ⊰✿░G░O░D⊰✿⊰L░O░V░E░S⊰✿⊰░Y░O░U░⊰✿
═══════════ ღೋƸ̵̡Ӝ̵̨̄Ʒღೋ ═══════════
And I do too!