FOR TODAY, December 20, 2016
Outside my window ...
Dark, damp and cold. Winter is here and I can feel it in my bones. Brrr...
I am thinking ...
I had an e-mail from a French television company yesterday wanting to know if I would be up for cooking a traditional English recipe for Christmas for them and being filmed whilst doing so. No thank you. At one time I would have been flattered by such attentions, but now . . . I can't be bothered. I have too many other important things in my life. Besides, racing down to London via the train this time of year and all the hassle involved. No thank you. I politely declined and gave them a few other names that they might try.
In the kitchen ...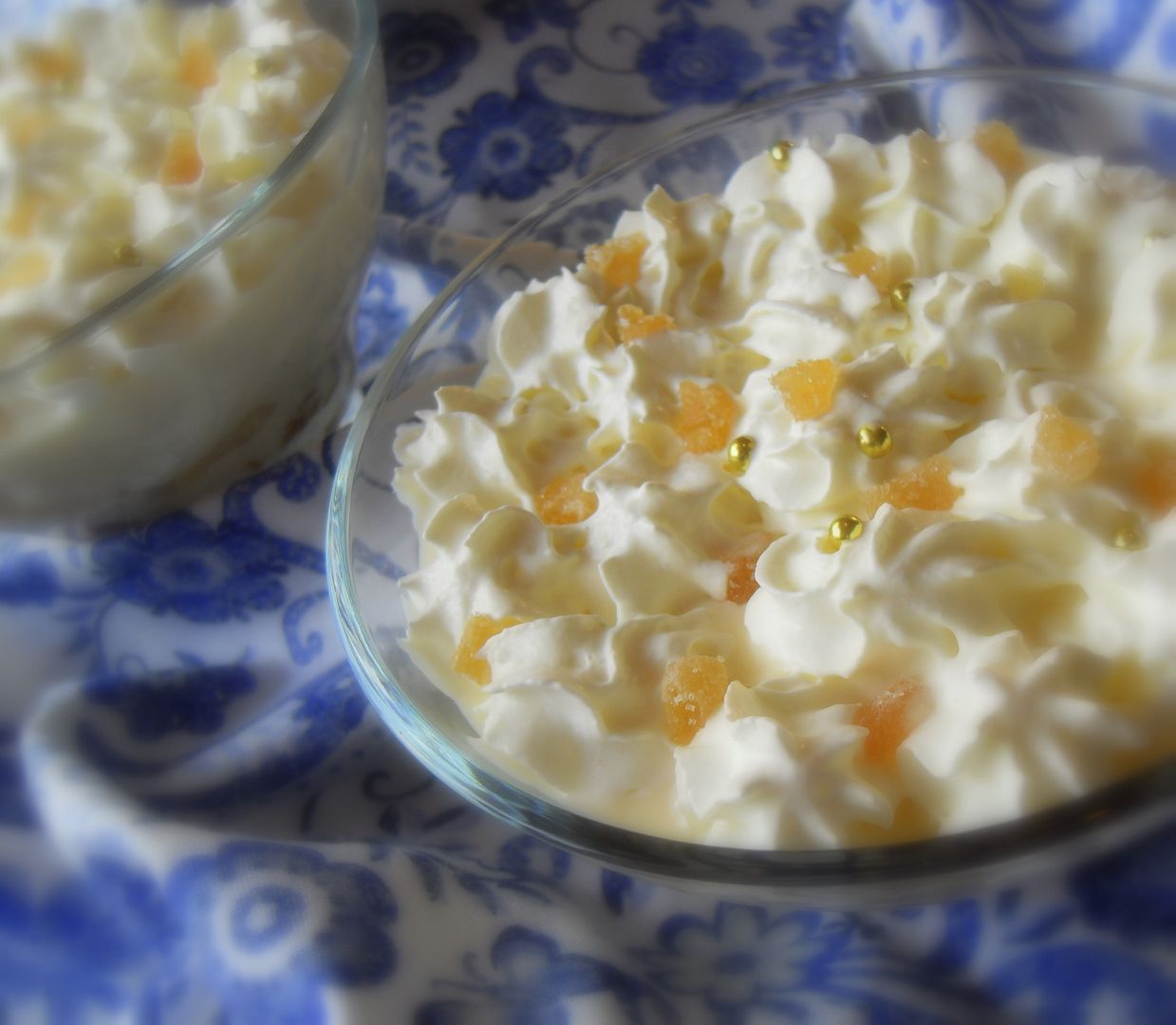 Pear and Ginger Trifles
. Could this be Christmas Dinner Dessert? We shall see. ☺ It is a distinct contender.
On my "To Cook" list ...
Skillet Beef and Broccoli Ramen. From
Chelsea's Messy Apron
. The photo alone is making me hungry. I love beef and broccoli. I love noodles. This has to be gorgeous!
Good to know ...
I am creating ...
Still working on my painting . . .
Red Heart Yarns
. Free weekend shawl Pattern. Very pretty.
Crochet News
. A free pattern for an Owl Mug Cosy.
DIY Origami Gift Boxes. I have made these before. They are very simple to make. From
Gathering Beauty.
From
Hobby Craft
. !4 of the cutest Christmas Eve Box ideas.
No Sew Table Cloth Curtains. From
Debbie Doos
.
Adding Lace to your windows with cornflour and water.
Directions here
. Simple.
Red Ted Art
. Toilet Roll Paddinton Bear. Cute.
I am reading ...
To Capture What We Cannot Keep
, by Beatrice Colin
In February 1887, Caitriona Wallace and Emile Nouguier meet in a hot air balloon, floating high above Paris - a moment of pure possibility. But back on firm ground, their vastly different social strata become clear. Cait is a widow who because of her precarious financial situation is forced to chaperone two wealthy Scottish charges. Emile is expected to take on the bourgeois stability of his family's business and choose a suitable wife. As the Eiffel Tower rises, a marvel of steel and air and light, the subject of extreme controversy and a symbol of the future, Cait and Emile must decide what their love is worth.
Seamlessly weaving historical detail and vivid invention, Beatrice Colin evokes the revolutionary time in which Cait and Emile live - one of corsets and secret trysts, duels and Bohemian independence, strict tradition and Impressionist experimentation. To Capture What We Cannot Keep, stylish, provocative, and shimmering, raises probing questions about a woman's place in that world, the overarching reach of class distinctions, and the sacrifices love requires of us all.
I am looking forward to ...
The Carol Service on Christmas Eve. I love Christmas Carols. The excitement of the Children. It's a special night.
Dreaming about ...
Crystals . . .
Swedish homes . . .
Glass domes . . .
Country charms . . .
Jack Frost's etchings . . .
Something to watch ...
Good Night Mister Tom. Quite simply brilliant. Set in WWII a story of William an evacuee from London who is billeted with single Mr Tom who lives in a small village. I cry every time I watch it! Delightfully touching.
A favourite quote for the day ...
(¯`v´¯)
`*.¸.*´Ƹ̵̡Ӝ̵̨̄Ʒ ¸. •´¸.•~♥♥♥~•. ~ ღϠ₡ღ¸.
✻´´¯`✻.¸¸.Ƹ̴Ӂ̴Ʒ. ( ¸. ❀⁀ ⋱‿✿"`
* .¸.* ✻ღϠ₡ ღ¸.✻´´¯`✻.¸¸.Ƹ̴Ӂ̴Ʒ..
When you love what you have . . .
You have everything you need.
Makes me smile ...
The love of good friends. We had a family that we worked with throughout our mission. They became good friends. We love them so much. Last night we went to theirs for a Family Home Evening and they gifted us with this beautiful Olive Wood Nativity. Our hearts were touched and warmed in a very special way. It is sitting in a place of honor on our mantle.
One of my favourite things ...
My fox sox from Accessorize.
Corners of my Kingdom ...
The Christmas lights on Regent Street, London. We went into London one time to see all the Christmas lights and shop windows when we lived down South. It was pure magic.
And that's my daybook for this week!
⋱ ⋮ ⋰
⋯ ◯ ⋯ Take time to enjoy the small *´¯`.¸¸.☆
⋰ ⋮ ⋱ blessings in life.*´¯`.¸¸.☆
✿¸.•*¨`*•..¸✿ ✿¸.•*¨`*•..¸✿ ✿¸.•*¨`*•..¸✿
╬♥═╬╬═♥=╬╬═♥╬╬═♥╬╬═♥=╬╬♥═╬
░░░░░░░░░░░░░ ░░░░░░░░░░░░░
Wherever you go and whatever you do, I hope there's a great day ahead of you! Don't forget!
═══════════ ღೋƸ̵̡Ӝ̵̨̄Ʒღೋ ═══════════ ⊰✿░G░O░D⊰✿⊰L░O░V░E░S⊰✿⊰░Y░O░U░⊰✿
═══════════ ღೋƸ̵̡Ӝ̵̨̄Ʒღೋ ═══════════
And I do too!