"The world is fairly studded and strewn with pennies cast broadside from a generous hand. But who gets excited by a mere penny?...It is dire poverty indeed when a man is so malnourished and fatigued that he won't stoop to pick up a penny. But if you cultivate a healthy poverty and simplicity, so that finding a penny will literally make your day, then, since the world is in fact planted with pennies, you have with your poverty bought a lifetime of days. It is that simple. what you see is what you get." ~Anne Dillard
A few of the small and wonderful things which bring untold joy into my life. It's the small things in life which truly mean the most. Simple abundance . . . it's the best.
Santa came and he brought Lego. We got this little one of Santa's Visit, and then I got a Disney Frozen Castle with the princesses, and Todd got a tree house. We thought we might have time to play with them all yesterday, but the day was actually rather busy so we did not! I did get the Santa Visit one done though while we were watching tv. It went together rather well, but boy, I think kids must have a lot of smarts to be able to do these things. They are not easy! What fun though!
Getting to go to church and partake of the Sacrament on Christmas Day. It was a beautiful service and we both really enjoyed being there and having this extra special opportunity to remember the Saviour and all that he did, and to renew our Baptismal Covenants. The talks were excellent. The service was well attended. The children were all pretty well behaved too, considering how excited they all were. The Christmas Eve Carol service was really special also, with mince pies and hot chocolate for afters. We are so grateful for our church family, especially on these special occasions. Where neither of us have family close by, it is really nice to have a place we can go and people we can spend some time with rather than be totally on our own.
I got to facetime with two sons and five grandsons! That was way special and I just loved it. The connections were not great, and kept breaking up, but it was still a really special part of my day. The boys are all so lovely. I am really grateful for their dads and mums who took time out of their very busy days to spend a few minutes with me. Greatest gift of all.
Our Eileen sent us a quick Merry Christmas on facebook also, which was lovely. So happy she took the time. And I also got to talk to my brother, sister and mother. So all in all I can not complain!
Bruce and Sara finally took their honeymoon. They went to Cuba. Looks like they are having a splendid time. Not sure I would want to be away from family and friends for Christmas, but I am a dinosaur. They left to come home and I think might have arrived late last night, so I expect that Christmas will be celebrated in their home today. Boxing Day.
I didn't hear from them, but their mum posted this lovely photo of them on Christmas Eve on her FB page. I am loving the matching pajamas and the reindeer hats and looks like they got something to cuddle in bed on Christmas Eve. They look so happy and filled with wonder. Seeing their faces made my heart sing, plus I could see the Santa Key I made them a few years back on the tree, so I know now that it was treasured by them. Happy about that. Merry and Bright.
Gabrial (left) and Luke (right) at church with them mom on Christmas Eve. Love these little glimpses into their lives. Makes my heart smile.
Christmas Dinner courtesy of Marks and Sparks. I will never do it the normal way again. Everything was delicious and getting it all ready was a breeze. I could enjoy church and facetiming and telephone calls without worry about dinner. I had bought a turkey crown which I put into the slow cooker early Christmas morning (as per the one I did earlier this month as a test) and the rest was ready made. I just microwaved/ovened it all. It was fabulously tasty and so easy. Oh, I made gravy from scratch as well from the slow cooker juices. Best Christmas dinner ever, and I am not ashamed to say that I owe it all to M&S. Great stuffing, potatoes, little sausages with bacon, carrots and swede, red cabbage, sprouts . . . I forgot the parsnips, but hey ho, we didn't miss them! Stuffed to the gils, minimum clean up and so grateful we live in a country where even living on a senior's pension we could do it up so fine. Luvly jubbly.
The Grantchester Christmas Eve Special. Just wonderful. We both enjoyed it very much. We actually watched it yesterday, but hey ho. Enjoyed all the same and today we will watch the CTMW Christmas Special which we taped last night. Not a whole lot of special programming, or at least not which we enjoy, over the hols, but what there is of it is fabulous.
Oh, and we had some surprise visitors yesterday afternoon of our SA friend Tina, Tony and their grandson Josh. Delightful visit and thoroughly enjoyed. We are so thankful for friendships, and friends who feel like family. Lovely homemade pressies from Tatiana all the way from Greece. She was feeling rather poorly with Gastroenteritis so her Christmas wasn't so merry, and we missed having her with us, but maybe next year.
And so that was Christmas in all of its glory. So grateful for family and friends and especially for the Saviour whose birth is the whole reason for the season and whom I love very much. I am so thankful that I can live in a country where worshipping Him and our Heavenly Father the way that I do is simple and easy and allowable. So many in the world do not enjoy the religious freedom that I do. May I will never take it for granted.
A thought to carry with you through today . . .
⊰✿⊰⊰✿⊰⊰✿⊰⊰✿⊰⊰✿⊰
"The time is coming when …
it will be difficult to tell
the face of a Saint
from the face of an
enemy to the people of God.
Then … look out for the great sieve,
for there will be a great sifting time,
and many will fall."
~Heber C Kimbell
⊰✿⊰⊰✿⊰⊰✿⊰⊰✿⊰⊰✿⊰
Spiritual Enlightenment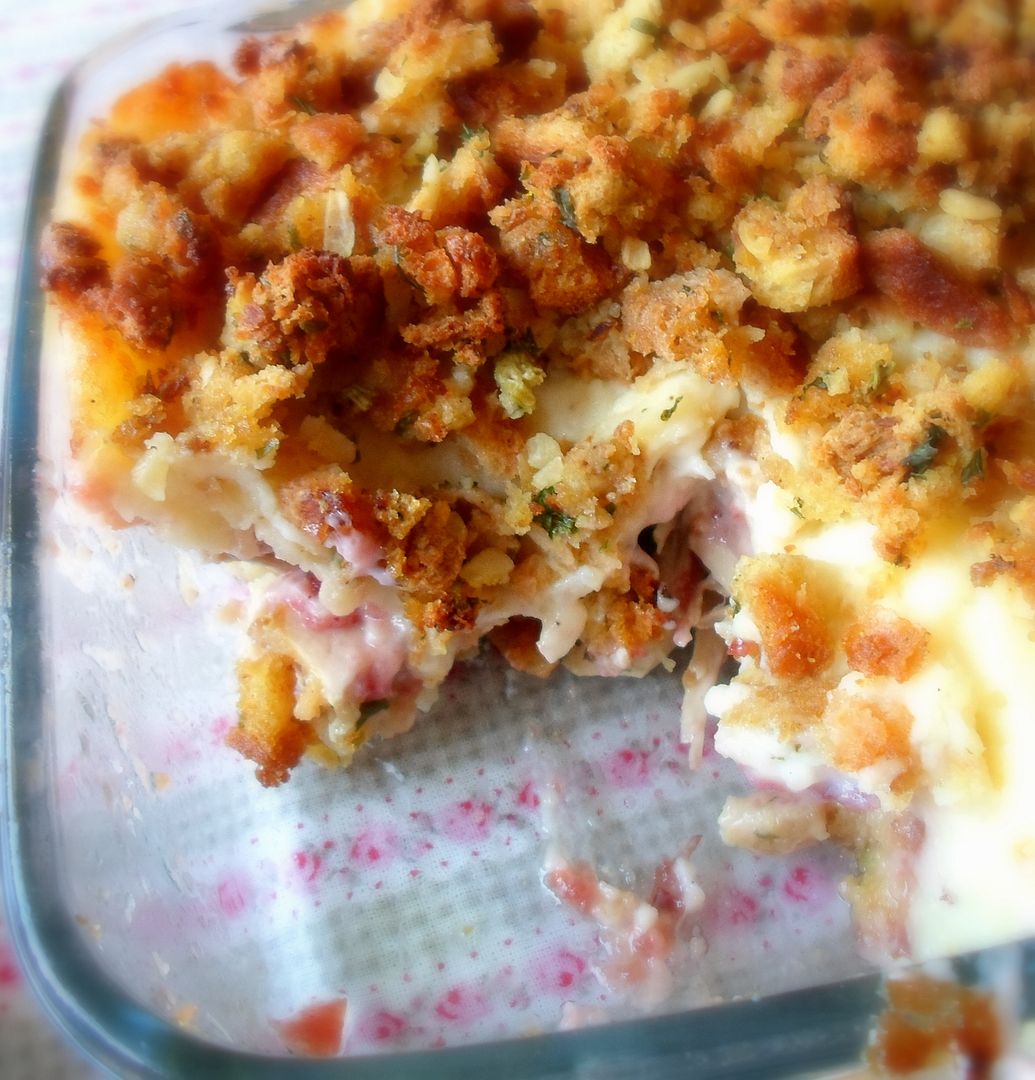 In The English Kitchen today . . .
Post Christmas Turkey Casserole.
Delish!
May the week ahead of you be filled with many small and wonderful things. Along the way don't forget . . .
═══════════ ღೋƸ̵̡Ӝ̵̨̄Ʒღೋ ═══════════ ⊰✿░G░O░D⊰✿⊰L░O░V░E░S⊰✿⊰░Y░O░U░⊰✿
═══════════ ღೋƸ̵̡Ӝ̵̨̄Ʒღೋ ═══════════
And I do too!