"The world is fairly studded and strewn with pennies cast broadside from a generous hand. But who gets excited by a mere penny?...It is dire poverty indeed when a man is so malnourished and fatigued that he won't stoop to pick up a penny. But if you cultivate a healthy poverty and simplicity, so that finding a penny will literally make your day, then, since the world is in fact planted with pennies, you have with your poverty bought a lifetime of days. It is that simple. what you see is what you get." ~Anne Dillard
A few of the small and wonderful things which bring untold joy into my life. It's the small things in life which truly mean the most. Simple abundance . . . it's the best.
Today we will take off our Missionary Badges and that will be that. Our Eighteen months as Service Missionaries for the church will be finished. It doesn't seem possible that eighteen months have passed so quickly and yet they have. I thought I would share today some of the blessings we have received throughout our mission with you.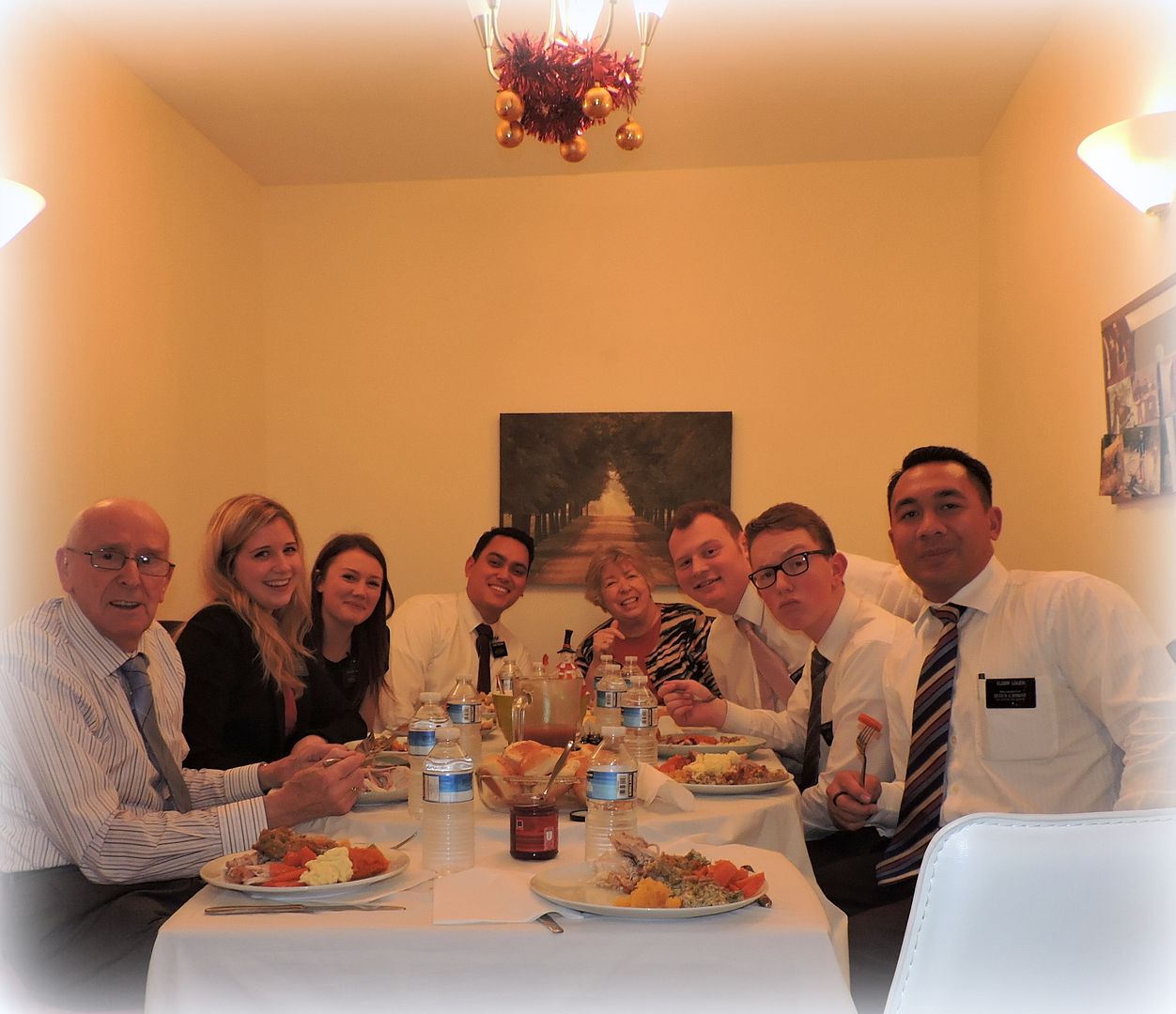 These are just a few of the many young people we have had the priviledge of working with and along side of over the past eighteen months. This particular group, bar Sister Gregson who is finishing this week and going home also, have all already gone home having finished their missions. The examples which have been set for us by these young people that we have served with has been utterly amazing. Each and every one. And there have been over 250 of them. They set the standard for us. They amazed us. They inspired us. Their dedication and love for the Saviour and the people they serve is boundless. They have been such a blessing to us. To see first hand all of the work and preparation they put into what they do both physically and spiritually and the growth in these individuals has been so wonderful to see and to share. I don't think there are words enough to describe the calibre of these young people in our church. I am so grateful for the opportunity we have had over these past eighteen month to come to know them better and to work with them. One of the blessings of our mission is coming to know and understand the dedication of these youngsters in a very personal way.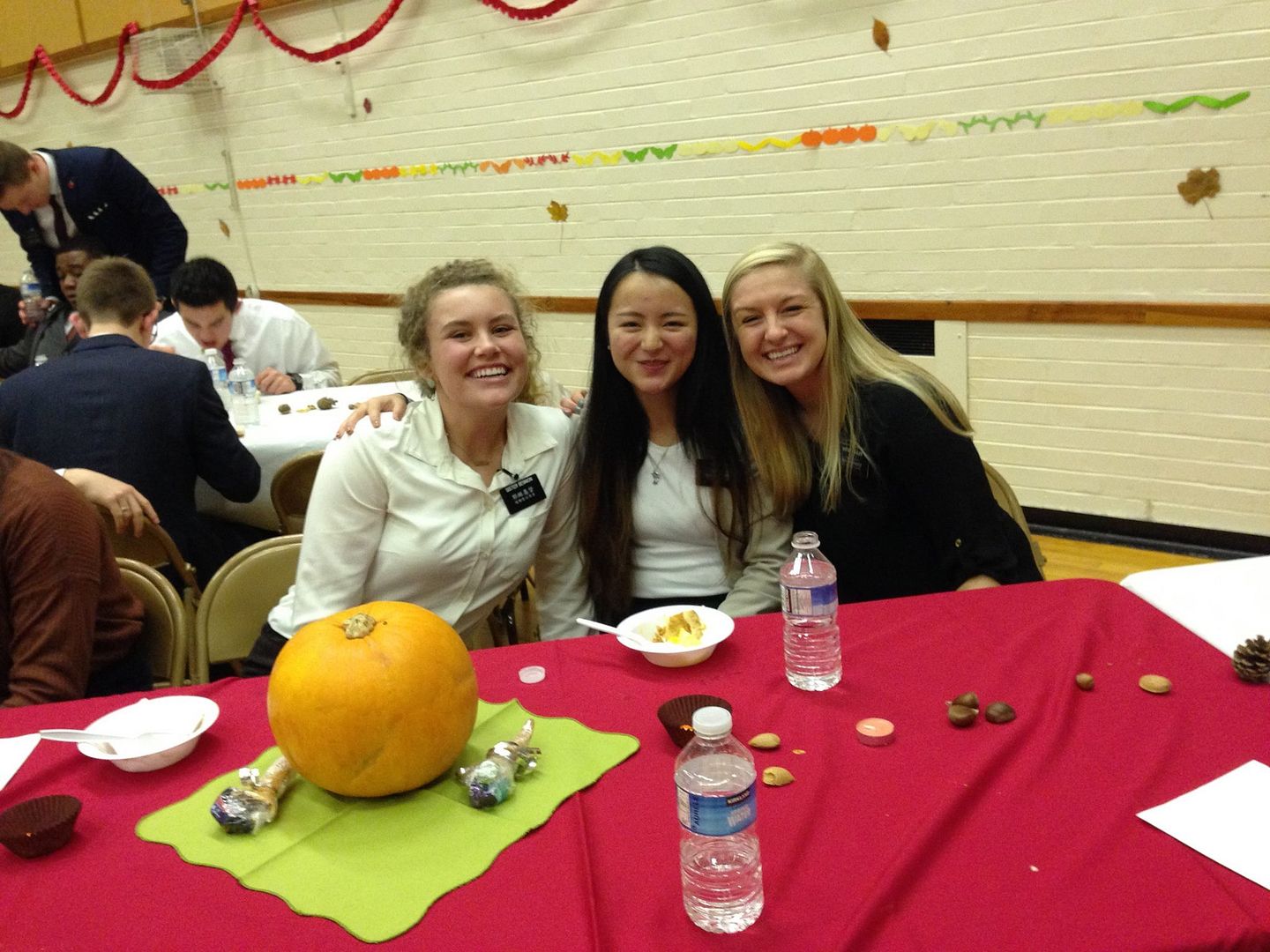 These smiles are real. They are really happy. Despite the door slamming and the harsh words they receive from people probably on a daily basis, they are really happy to be doing what they are doing. Why? Because they love the Saviour and they know how very much He loves each one of us. They have a message to share and they love having the opportunity to share it. They don't want you to become members of the church (Although for sure that would be nice) they just want you to know that God loves you and has a plan for you. That there is a great joy to be found in this lifetime, a joy that you can carry with you into the next. Its a simple thing really.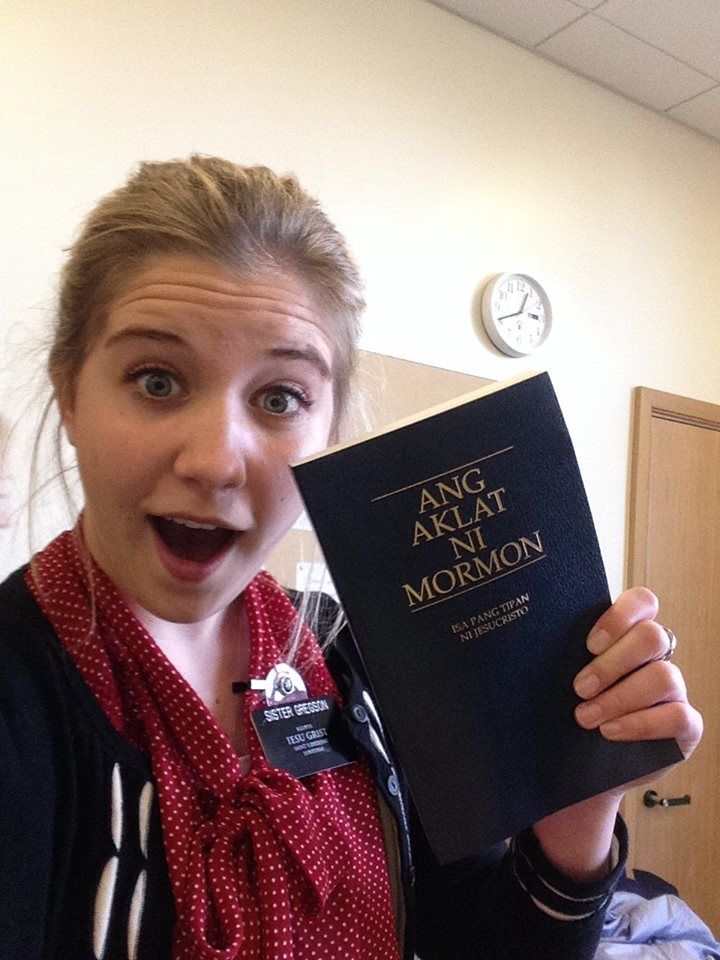 That the book of Mormon is true. I have always thought that the Book of Mormon was true, but over these past eighteen months, I have come to KNOW that the Book of Mormon is true. My testimony of it has deepened. It is a beautiful book filled with many precious and enduring truths. It does not seek to take the Bible's place, but rather it serves to uphold and work along side of the bible in deepening our understanding of the things which God wants us to know about Him, and about the Saviour, and about how they want us to live our lives. The scriptures are the road map we need to get through this dangerous terrain called Life. No man could write this book. It is inspired. It is of God. And reading it, studying it, pondering its words will bring you closer to the Saviour and our Heavenly Father. I know this is true because I have lived it. I have put these principles into practice and tested them, and I have come to know for myself that they are true, not just because someone told me they were, but because I have tried them out for myself.
"No wicked man could write such a book as this; and no good man would write it, unless it were true and he were commanded of God to do so." ~Jeffrey R Holland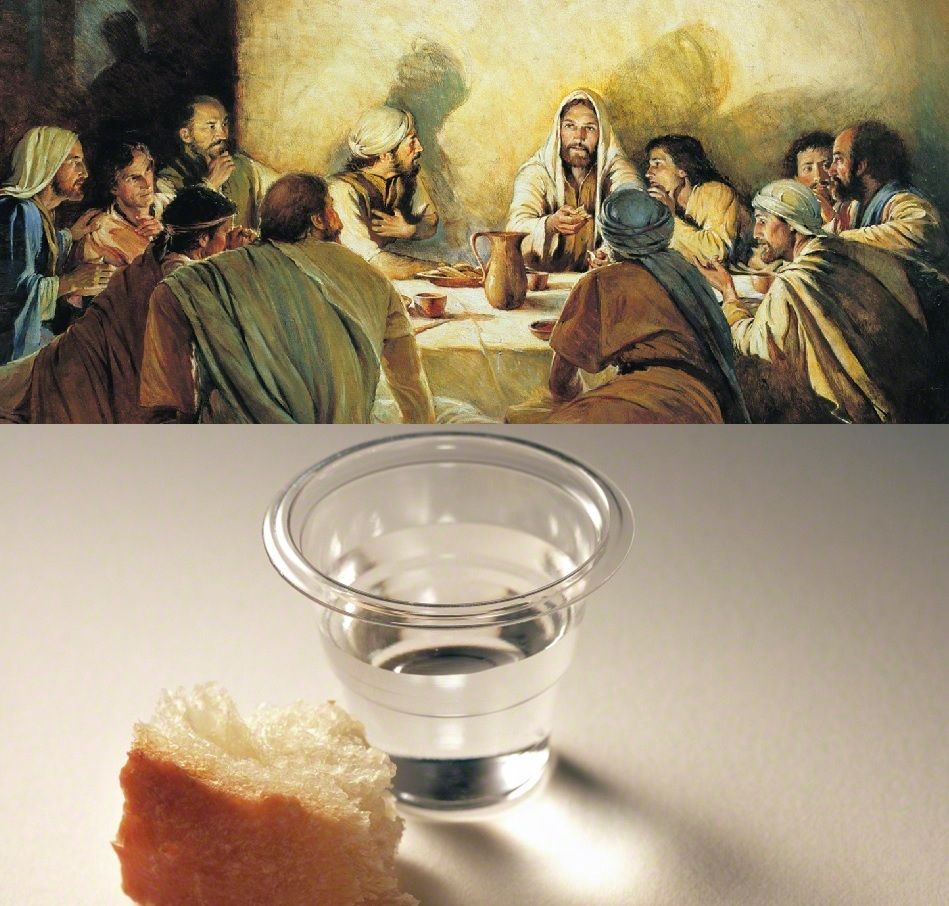 I have come to a deeper understanding of the atonement of Jesus Christ . . . and all that He did for us in the Garden and on the Cross. It has become more real to me than it ever was. I don't think I will ever be able to partake of the Sacrament again without knowing just what it means to us, what it should mean to us, what it can mean to us. I have had eighteen months to ponder, study and live these things. I have walked in His footsteps in a personal way and felt Him walking along side of me, and sometimes carrying me. I have been able to feel a portion of what He felt during those moments and it is astonishing to me. The reality of what He did brings me to my knees. It is impossible, and yet . . . it happened. And I am so very grateful that it did.
I have become a better me. We have become a better us. I have worked alongside of my husband and served with him in a capacity which most couples never have the opportunity to do. We have grown together. Serving a mission together has deepend my love for and appreciation of this man I have chosen to spend my life here on earth and in the eternities with. What a special blessing this has been.
I have come to love my fellow man. Not just my friends and family. But every one. I have come to see the "Paul-like" potential in "Saul-like" men/women. I have come to see the goodness in everyone, even if they can't see it themselves. These are not just words. I really do love others now, even when they make it very hard for me to do so. My heart is filled with love and compassion for everyone and where they are on this journey called life, and I can only say that it comes from a place in me that I never knew was there before. Love without boundaries and without expectation.
We are all in this together. None of us are perfect. We can draw on each others strengths, and strengthen each other's weaknesses. Why else are we here? When I say I love you. I really mean it. They are not just words.
I am sad to see our mission ending, but I am also very excited to see what the future holds. Bring it on!
A thought to carry with you through today . . .
⊰✿⊰⊰✿⊰⊰✿⊰⊰✿⊰⊰✿⊰
"These things I have spoken unto you,
that in me ye might have peace.
In the world ye shall have tribulation:
but be of good cheer;
I have overcome the world"
~John 16:33
⊰✿⊰⊰✿⊰⊰✿⊰⊰✿⊰⊰✿⊰
Spiritual Enlightenment
In The English Kitchen today.
Sweet and Sour Meatballs
. Seriously delicious!
May the week ahead of you be filled with many small and wonderful things. Along the way don't forget . . .
═══════════ ღೋƸ̵̡Ӝ̵̨̄Ʒღೋ ═══════════ ⊰✿░G░O░D⊰✿⊰L░O░V░E░S⊰✿⊰░Y░O░U░⊰✿
═══════════ ღೋƸ̵̡Ӝ̵̨̄Ʒღೋ ═══════════
And I do too!