These are a few of my favourite things . . .
I love
Craftsy.
Sewing, knitting, painting, etc. They have tutorials, online classes, patterns, supplies, etc. If it has anything to do with crafting, its there.
If you like DIY and crafting, you will love
Tatertots & Jello
. Run by my friend Jennifer Hadfield its a great resource for all of those things, decorating for the holidays, etc. Plus she is a really nice person. Wife, mother of four, daughter, friend. She is an amazing gal. Lots of freebies and plenty of inspiration to be found on this page. When I flew out to Utah almost 8 years ago now, Jen and her mom met me at the airport. They were so cute.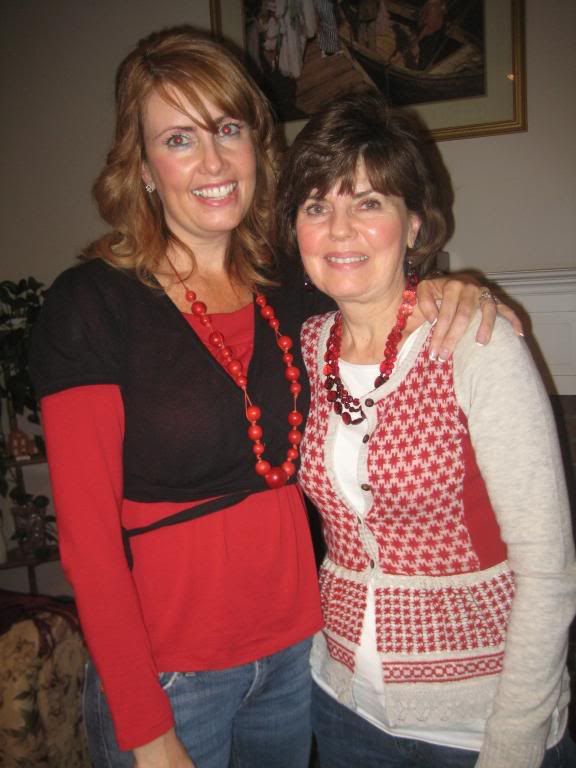 That was just one of my favourite trips ever.
I'm a bit of a latecomer to
Instagram
, but I love it. Whatever your interest, there is plenty there to inspire. (You can follow me @marierayner5530 ) If you like Calligraphy, you can follow people who do that and they post little videos and tutorials, etc. If you like cooking, there is PLENTY of that. If you like art, plenty of inspiration. If you just like people watching, there is loads of that as well. Whatever interests you have, its there. I love it!
You don't have to be a Mormon to enjoy the
Mormon Channel
. And watching it won't turn you in to one. It is filled with lots of music, videos, television shows, radio shows, commercial free music, etc. Right now you can see Handel's Messiah performed by the Tabernacle Choir in its entirety. It is a wealth of good values filled entertainment. There is stuff there for kids, for teens, for us oldies. I watch it/listen to it a lot.
Martha Stewart. I was always a big fan of her television show and her magazine. I have several of her cookery books.
Her website
is a wealth of knowledge about just about everything you can cook, make, bake, etc. She might be difficult to work with, I don't know. You can't believe everything you read. I like her. I had fond memories of watching her show with my daughter Eileen. We called it Home Economics.
Her Homekeeping Handbook holds a wealth of information about anything to do with keeping a home. It's my go-to reference for everything. Stain care, making beds, etc. If it has to do with keeping a home, its in there! One of my favourite and most valued books.
Seriously. You need this book.
Land O Lakes
Baking Recipe Pages. This is one of my favourite baking pages. The recipes always work and there is everything you need to know about baking there. I have been a huge fan for a long time now.
Taste of Home.
When I lived in Canada I was a big fan of the magazine and their books, and now I am a big fan of their page. Lots of cooking inspiration there.
BBC Good Food
. I love the magazine and I love their books, their channel, their webpage, their recipes, their cooking shows. When I lived down South I used to go to The Good Food Show every year and have a ball. With live demonstrations and an endless multitude of booths pertaining with everything to do with food/cooking/etc. They were always great fun.
Canadian Living
. You can take the girl out of Canada, but you can't take Canada out of the girl. I subscribed to the magazine for several years after I moved over here, but then it got too cost prohibitive to do so. I still visit the page when I am feeling homesick and longing for inspiration. Some of my best recipes came from Canadian Living. But it's not just food, there are decorating tips, etc. It's just a great site.
Oprah.com
. I love Oprah. I wish we still got her show over here. I watched her for years and years and years. Since the very beginning. There was just something about her that spoke to my heart and still does.
I like Ellen too. But Oprah was always my favourite.
And those are a few of my favourite things for this week! What are some of your favourite sites to look at? Lets
s
h
a
r
e
!!!
The best I could do for glitter nails this year! I will look earlier next year and start a lot earlier!
A thought to carry with you through today . . .
⊰✿⊰⊰✿⊰⊰✿⊰⊰✿⊰⊰✿⊰
The greatest prison
people live in
is the fear
of what others think.
~Unknown
⊰✿⊰⊰✿⊰⊰✿⊰⊰✿⊰⊰✿⊰
Spiritual Enlightenment
In The English Kitchen today . . .
Easy Drop Danish
, along with my recipe for my very own homemade baking mix. Useful for all sorts and no preservatives.
Have a great Thursday. The Elders are coming for supper tonight. Not sure what I am going to cook yet, but it will be tasty at any rate. I always pull out the stops! Stay safe and stay happy, don't forget . . .
═══════════ ღೋƸ̵̡Ӝ̵̨̄Ʒღೋ ═══════════ ⊰✿░G░O░D⊰✿⊰L░O░V░E░S⊰✿⊰░Y░O░U░⊰✿
═══════════ ღೋƸ̵̡Ӝ̵̨̄Ʒღೋ ═══════════
And I do too!