FOR TODAY, January 3, 2017
Outside my window ...
It's dark and cold. No rain or snow. Clear with a crescent moon in the sky. I can't believe we are in the year 2017 and this is my first daybook for the year!
I am thinking ...
About how bare the house looks now that the Christmas Decorations are down. Funny how that goes.
In the kitchen ...
Basic Mix and Match Casserole
. A basic recipe which makes good use of all of your leftovers. Veg, protein and carbs. You choose whatever you have to hand and put it together in a delicious way with endless possibility. Waste no more!
On my "To Cook" list ...
From
Immaculate Bites
. Condensed Milk Cake. I am intrigued. This looks delicious.
Good to know ...
The best time of the year to make all of your major purchases, cosmetics, etc. Apparently there is a right time for everything. From
Only Girl 4 Boyz
.
I am creating ...
I love this little girl's sweater with the leaf pattern on the front closure. It is so pretty. From
Ravelry
.
Printable Paper Houses from
Hello June
.
Bookmarks made from old book covers . . . from
Green Paper.
A Lantern House. Cute. From
Crafting Lifestyle
. No instructions. Just inspiration.
A Table Tend. Free pattern from
Sew Different
.
I am reading ...
Sisters, One, Two, Three
by Nancy Star
After a tragic accident on Martha's Vineyard, keeping secrets becomes a way of life for the Tangle family. With memories locked away, the sisters take divergent paths. Callie disappears, Mimi keeps so busy she has no time to think, and Ginger develops a lifelong aversion to risk that threatens the relationships she holds most dear.
When a whispered comment overheard by her rebellious teenage daughter forces Ginger to reveal a long-held family secret, the Tangles' carefully constructed web of lies begins to unravel. Upon the death of Glory, the family's colorful matriarch, and the return of long-estranged Callie, Ginger resolves to return to Martha's Vineyard and piece together what really happened on that calamitous day when a shadow fell over four sun-kissed siblings playing at the shore. Along with Ginger's newfound understanding come the keys to reconciliation: with her mother, with her sisters, and with her daughter.
At turns heartbreaking, humorous, and hopeful, Sisters One, Two, Three explores not only the consequences of secrets—even secrets kept out of love—but also the courage it takes to speak the truth, to forgive, and to let go.
Just beginning, but so far so good.
I am looking forward to ...
We are going to lunch at our friends Tina and Tony's tomorrow. I haven't been out of the house since we went to the Vet on NY Eve. It will be nice to get out and about for a bit. Thankfully Mitzie is doing a whole lot better now. Whew!
Dreaming about ...
Stirling Silver Stacking rings . . . love the crown . . .
etsy
Silver heart knuckle rings . . .
Flower Cuff rings . . .
Rose gold ear cuffs . . .
Pine Cone Pendants . . .
Something to watch ...
Wild Tales from the Village. We watched this on BBC2 on New Years Day. If you can catch it on Catch-Up Telly it is well worth the watch. This animal drama that tells the story of a year in the life of an extraordinary village, hidden away in the timeless French countryside. Narrated by Tcheky Karyo, this tale reveals the parallel world of incredible tiny creatures that live side by side with the unsuspecting humans. Red squirrels, wild boar, edible dormice and a cunning stone marten all take advantage of the riches of the village, whilst doing their best not to get caught! Can they outwit the villagers and survive the seasons? Seen from the perspective of these secretive animals, their adventures are happening right beneath our feet!
We both thoroughly enjoyed this and I would watch it again. In fact I think I might watch it again on catch up. It was delightfully fascinating.
A favourite quote for the day ...
(¯`v´¯)
`*.¸.*´Ƹ̵̡Ӝ̵̨̄Ʒ ¸. •´¸.•~♥♥♥~•. ~ ღϠ₡ღ¸.
✻´´¯`✻.¸¸.Ƹ̴Ӂ̴Ʒ. ( ¸. ❀⁀ ⋱‿✿"`
* .¸.* ✻ღϠ₡ ღ¸.✻´´¯`✻.¸¸.Ƹ̴Ӂ̴Ʒ..
One day we will dance with no restraint, and we will love with no fear.
For when the king returns, it will be as though our pain was but a dream,
and our hope is the only reality we know . . .
~t b laberge
Makes me smile ...
He got a hat for Christmas. This is our Doug. Father to the three "J's" I love it. I love him.
One of my favourite things ...
Curtains instead of doors . . .
Corners of my Kingdom ...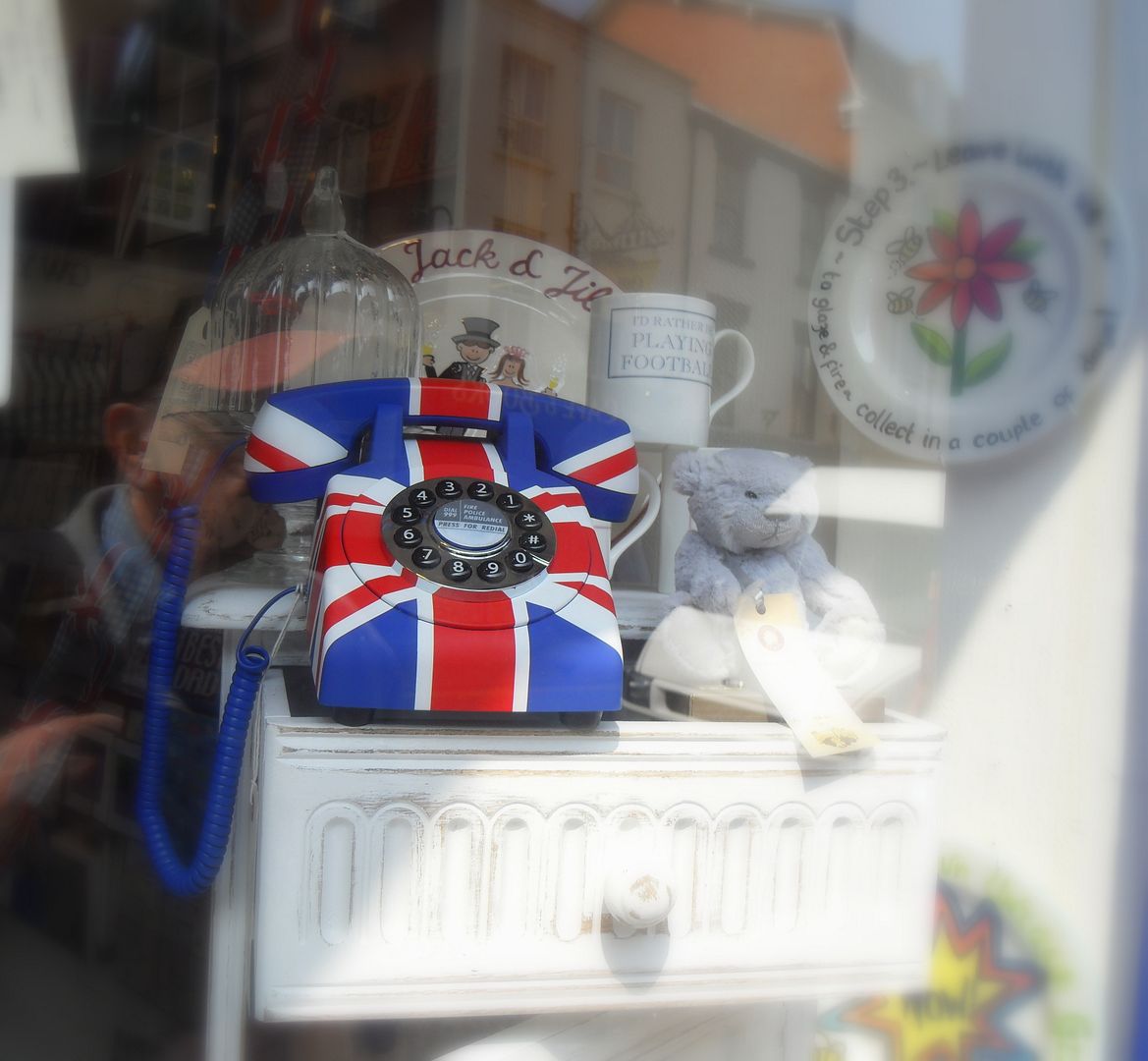 Seen in a shop window . . .
And that's my daybook for this week!
⋱ ⋮ ⋰
⋯ ◯ ⋯ Take time to enjoy the small *´¯`.¸¸.☆
⋰ ⋮ ⋱ blessings in life.*´¯`.¸¸.☆
✿¸.•*¨`*•..¸✿ ✿¸.•*¨`*•..¸✿ ✿¸.•*¨`*•..¸✿
╬♥═╬╬═♥=╬╬═♥╬╬═♥╬╬═♥=╬╬♥═╬
░░░░░░░░░░░░░ ░░░░░░░░░░░░░
Wherever you go and whatever you do, I hope there's a great day ahead of you! Don't forget!
═══════════ ღೋƸ̵̡Ӝ̵̨̄Ʒღೋ ═══════════ ⊰✿░G░O░D⊰✿⊰L░O░V░E░S⊰✿⊰░Y░O░U░⊰✿
═══════════ ღೋƸ̵̡Ӝ̵̨̄Ʒღೋ ═══════════
And I do too!