I don't know why it happened but yesterday afternoon suddenly I felt all the weight of everything that has been pressing on me these past months. I was just sitting on the sofa playing my simple little game, and the tears just began to roll down my cheeks. I don't know if I have been in denial all these months or what but yesterday afternoon, while my husband was taking what has become his daily afternoon nap, and while I was sitting there all alone, I took my head out of that hole in the ground and I cried. I actually allowed myself to think the words . . . my husband has cancer.
Other than when we were sitting in the specialist's office, listening to the words "I'm afraid you have cancer" for the very first time, I have not allowed myself to dwell on them. I shed a few silent tears in that office on that day . . . but I had not allowed myself to think of the negative aspect of that since. I have tried to remain positive, and upbeat . . . but yesterday . . . I felt the burden and heartache of that diagnosis in a way I had not allowed myself to feel it and I . . . cried.
I didn't want to be a grown-up anymore . . . . having to deal with grown up things, making grown up decisions, having to worry about this or that, having to confront the demons of my soul, having to face up to the difficulties of life . . . having to face the mortality of the man that I love and of myself . . . I just wanted to be able to reach out to my mom or my dad or my grandmother and just crawl into their lap and have them tell me everything is going to be okay . . . and then be able to believe that it is. I wanted to dig into the biggest hugest sweetest bar of chocolate with abandon and without fear of the extra ten pounds it might bring. I wanted to bury my face in Mitzie's belly and just lose myself in another world. (I doubt she would let me.) I wanted to lose myself in some mega retail-therapy sessions with a bazillion buckaroos . . . I wanted someone . . . to comfort me. But I was alone, with . . . only my thoughts and my dog . . . and the Real Housewives of Miami.
And I cried.
And I let myself feel all the things I had been stuffing down inside my heart for these past months. I let myself feel afraid and I let myself feel sad and I let myself feel tired and angry and alone. I was like the steam vent in the lid of a pressure cooker and I just let the steam out until there wasn't any steam to let out left in me . . .
And I prayed.
For peace. For comfort. For support. For myself and for Todd. I am pretty good at praying for other people, at asking for things for other people . . . at doing things for other people. Yesterday I prayed for me, for us. And I was able to find the peace I was seeking. And I was able to find my solace.
Where can I turn for peace?
Where is my solace
When other sources cease to make me whole?
When with a wounded heart, anger, or malice,
I draw myself apart,
Searching my soul?
Where, when my aching grows,
Where, when I languish,
Where, in my need to know,
where can I run?
Where is the quiet hand
to calm my anguish?
Who, who can understand?
He, only One.
He answers privately,
Reaches my reaching
In my Gethsemane,
Savior and Friend.
Gentle the peace he finds
for my beseeching.
Constant he is and kind,
Love without end.
~Emma Lou Thayne
All of my life I have been a giver. Even when I have felt like I had nothing left to give, I have given. I have always been the strong one. The capable one. The responsable one. The do-er. Yesterday I allowed myself to be ministered to. And it was okay. I let my demons out of the box and granted them the freedom they deserved.
It will be okay. I will be okay. No matter what happens. I am at peace. For now anyways. That doesn't mean I won't cry again. Sometimes it is in the process of letting go that you are actually able to let
it
go . . .
A thought to carry with you through today . . .
.° * 。 • ˚ ˚ ˛ ˚ ˛ •
•。★★ 。* 。
° 。 ° ˛˚˛ * _Π_____*。*˚
˚ ˛ •˛•˚ */______/~\。˚ ˚ ˛
˚ ˛ •˛• ˚ | 田田 |門 ★
*.˛.° ˛°. .
˛*
How great, how glorious, how complete
Redemption's grand design,
Where justice, love, and mercy meet
In harmony divine!
~How Great the Wisdom and the Love, Hymns #195
Spiritual Enlightenment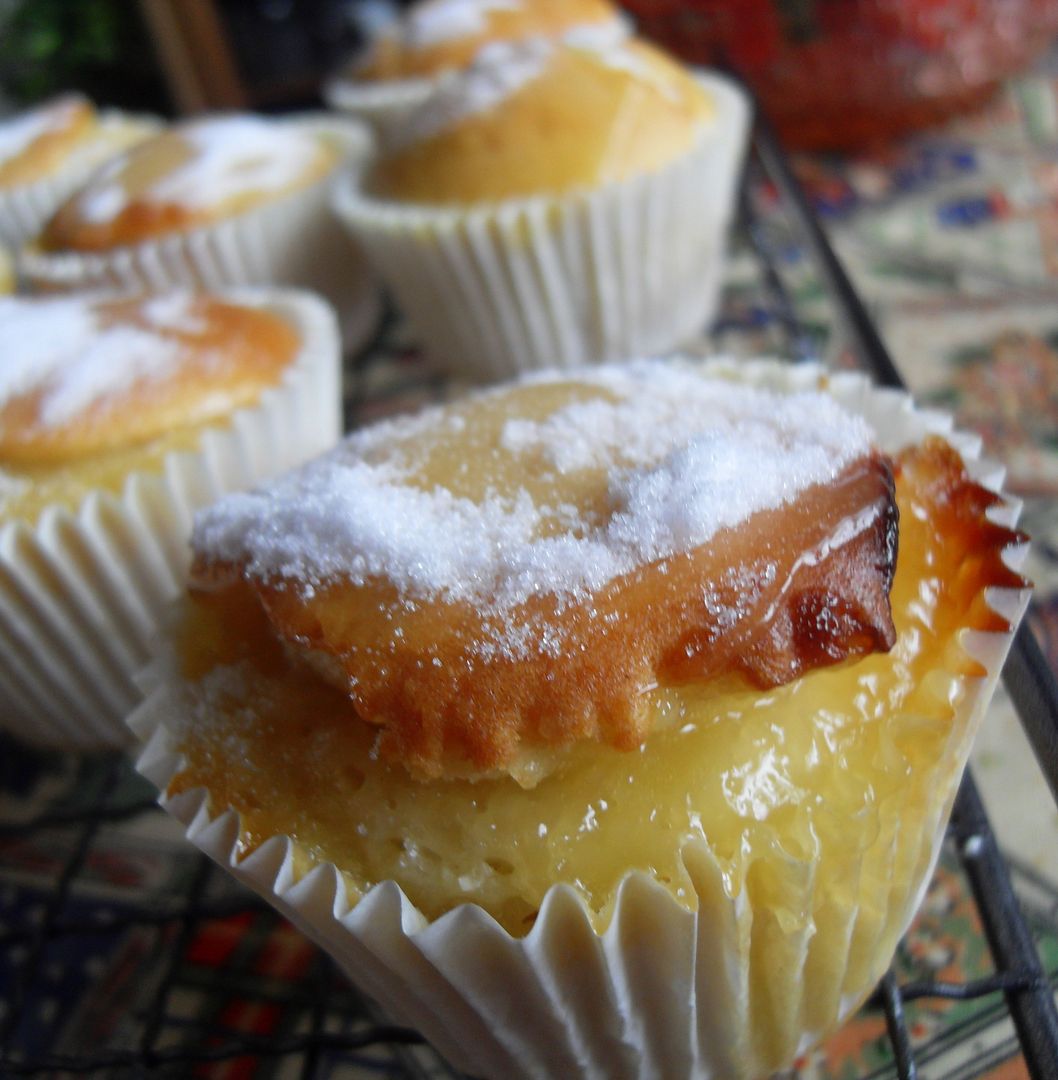 Baking In The English Kitchen today . . .
Lemon Curd Muffins
. Divine.
Have a wonderful Sunday. Todd has had a bad night so he will be taking myself and the family we drive to church today and coming back home. Then he will come to pick us up afterwards. I hope that he can get some rest. Don't forget!
═══════════ ღೋƸ̵̡Ӝ̵̨̄Ʒღೋ ═══════════ ⊰✿░G░O░D⊰✿⊰L░O░V░E░S⊰✿⊰░Y░O░U░⊰✿
═══════════ ღೋƸ̵̡Ӝ̵̨̄Ʒღೋ ═══════════
And I do too!