FOR TODAY, April 19, 2016
Outside my window ...
The sun is already up. It rises earlier and earlier with each day that passes. One of my daily pleasures is watching it rise. I love it.
I am thinking ...
I am wondering when the "F" word became a part of every day language? Its literally everywhere, and nobody seems to bat an eyelid at it. And people don't even seem to realize that they are saying anything which is offensive.
I am thankful for ...
A sister who takes such wonderful care of my parents.She's a real blessing to our family. It wasn't easy for her to pick up and leave everything, and move back home. But she did it and I know she is blessed for doing so.
In the kitchen ...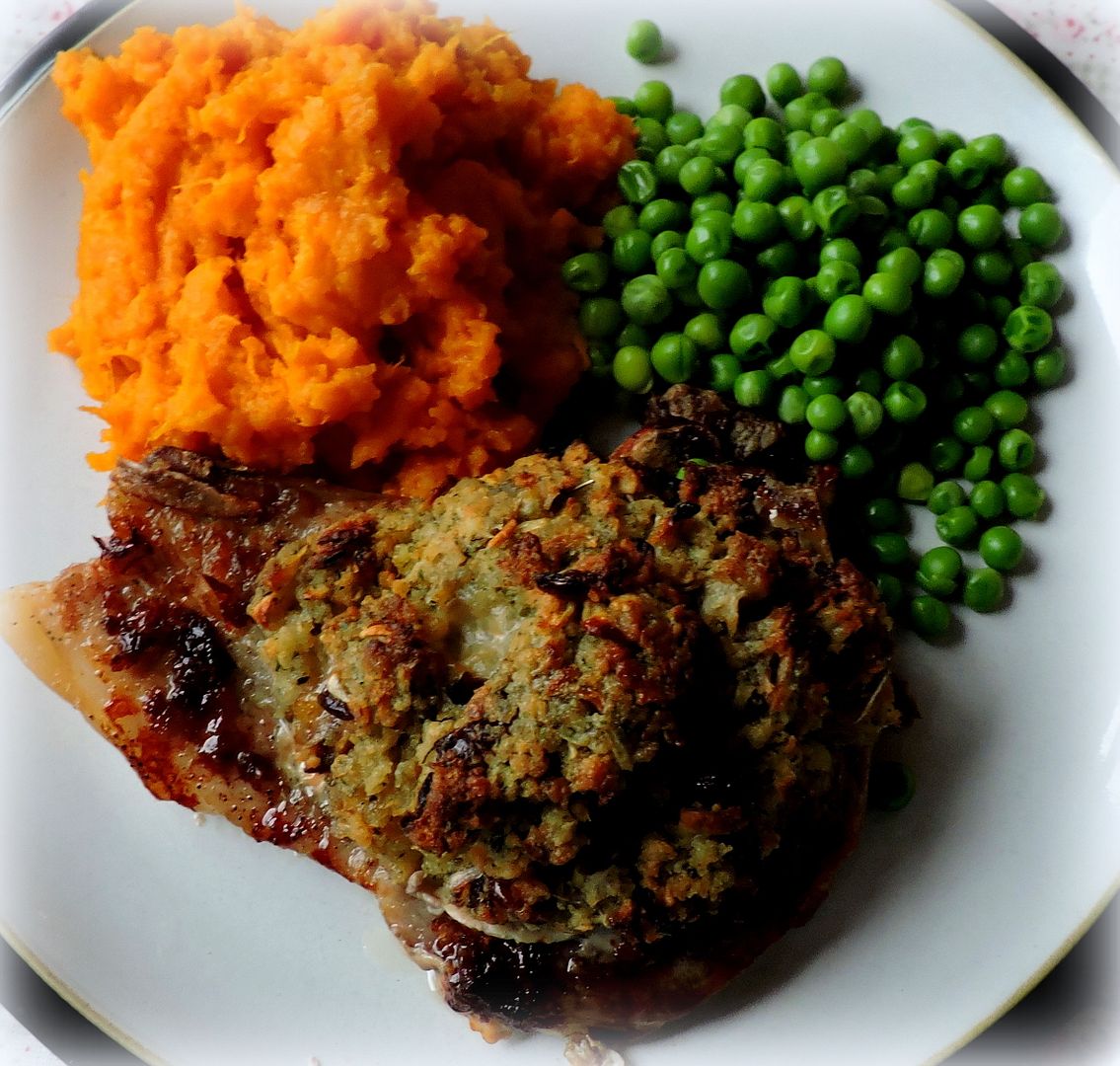 Pork Chops and Stuffing
. Such a simple thing, and so tasty.
On my "To Cook" list ...
Blackberry Jam and Custard Donuts. Oh boy these look some good. From
The Sugar Hit.
I am creating ...
Love this Granny Square Scarf with PomPoms. From
The Sewing Mistress
. What a great way to use up yarn scraps!
From Redheart,
Chequerboard Textures Throw
. Kind of like a crochet sampler. You could do it in all different colours. Wouldn't that be gorgeous.
Pouches made from Handkerchiefs.
Free Patterns dot com
.
Tea Towel Tutorial. This is so pretty. Found on
Lil Luna
.
A really sweet Travel Jewely Case Tutorial. From
Positively Splendid
.
I am reading ...
Martha's Vinyard Isle of Dreams
, by Susan Branch
The much anticipated sequel to The Fairy Tale Girl. In the winter of 1982, long before she became the watercolor artist and author we know today, Susan Branch, 34-years-old and heart-broken from the sudden and unexpected end of her marriage in California, "ran away from home" to the Island of Martha's Vineyard.
It was meant to be temporary, a three-month time-out from the daily grind of being broken up and miserable, but within days of her arrival, alone and not quite in her right mind, Susan "accidentally" bought a tiny one-bedroom cottage in the woods. And that is how she discovered she was moving 3,000 miles away from everyone and everything she had known and loved.
I know alot of people have read this in only a couple of days, but I am savoring it so that it lasts longer. I love it!
I am looking forward to ...
Going to Cornwall in May. Audrey has not been very well however, so I am hoping it still happens. Please keep her in your prayers, and not just because I want to go to Cornwall. She really does need them. She has been bed ridden with arthritis for several weeks now with no respite.
I am learning ...
I am still working on my penmanship. I think that my brain works faster than my hands, but when it comes to writing I am so used to typing now that I get all muddled up. My hands can't work that fast and I need to learn to slow it down . . . so it is not so messy.
Dreaming about ...
Mia Blanch Ceramics . . .
Blue Cottage Kitchens . . .
Greengate kitchen linens . . . I have a few . . .
Lots of light and wooden floors . . .
Crisp cotton bedlinens that smell like the outdoors . . .
A favourite quote for the day ...
(¯`v´¯)
`*.¸.*´Ƹ̵̡Ӝ̵̨̄Ʒ ¸. •´¸.•~♥♥♥~•.~
ღϠ₡ღ¸. ✻´´¯`✻.¸¸.Ƹ̴Ӂ̴Ʒ. ( ¸. ❀⁀ ⋱‿✿"`
* .¸.* ✻ღϠ₡ღ¸.✻´´¯`✻.¸¸.Ƹ̴Ӂ̴Ʒ..
I am not afraid of storms, for I am learning to sail my ship.
~Louisa May Alcott
Makes me smile ...
Finding feathers in usual places . . . has an angel this way passed?
One of my favourite things ...
Art Dolls . . .
A peek into my day ...
Raindrops on the clothesline out back . . .
And that's my daybook for this week!
⋱ ⋮ ⋰
⋯ ◯ ⋯ Take time to enjoy the small *´¯`.¸¸.☆
⋰ ⋮ ⋱ blessings in life.*´¯`.¸¸.☆
✿¸.•*¨`*•..¸✿ ✿¸.•*¨`*•..¸✿ ✿¸.•*¨`*•..¸✿
╬♥═╬╬═♥=╬╬═♥╬╬═♥╬╬═♥=╬╬♥═╬
░░░░░░░░░░░░░ ░░░░░░░░░░░░░
Wherever you go and whatever you do, I hope there's a great day ahead of you! Don't forget!
═══════════ ღೋƸ̵̡Ӝ̵̨̄Ʒღೋ ═══════════ ⊰✿░G░O░D⊰✿⊰L░O░V░E░S⊰✿⊰░Y░O░U░⊰✿
═══════════ ღೋƸ̵̡Ӝ̵̨̄Ʒღೋ ═══════════
And I do too!!