"The world is fairly studded and strewn with pennies cast broadside from a generous hand. But who gets excited by a mere penny?...It is dire poverty indeed when a man is so malnourished and fatigued that he won't stoop to pick up a penny. But if you cultivate a healthy poverty and simplicity, so that finding a penny will literally make your day, then, since the world is in fact planted with pennies, you have with your poverty bought a lifetime of days. It is that simple. what you see is what you get." ~Anne Dillard
A few of the small and wonderful things which bring untold joy into my life. It's the small things in life which truly mean the most. Simple abundance . . . it's the best.
Can you hear that? That faint tinkle? Its the bluebells . . . tis bluebell season and the woodlands are carpeted with them. They're so beautiful. I had never seen a bluebell until I moved over here to the UK and now they have stolen my heart.
Look at that face. So sweet. That's Lucy-belle . . . one of my grand-doggies. I love seeing photos of her and the Bax . . .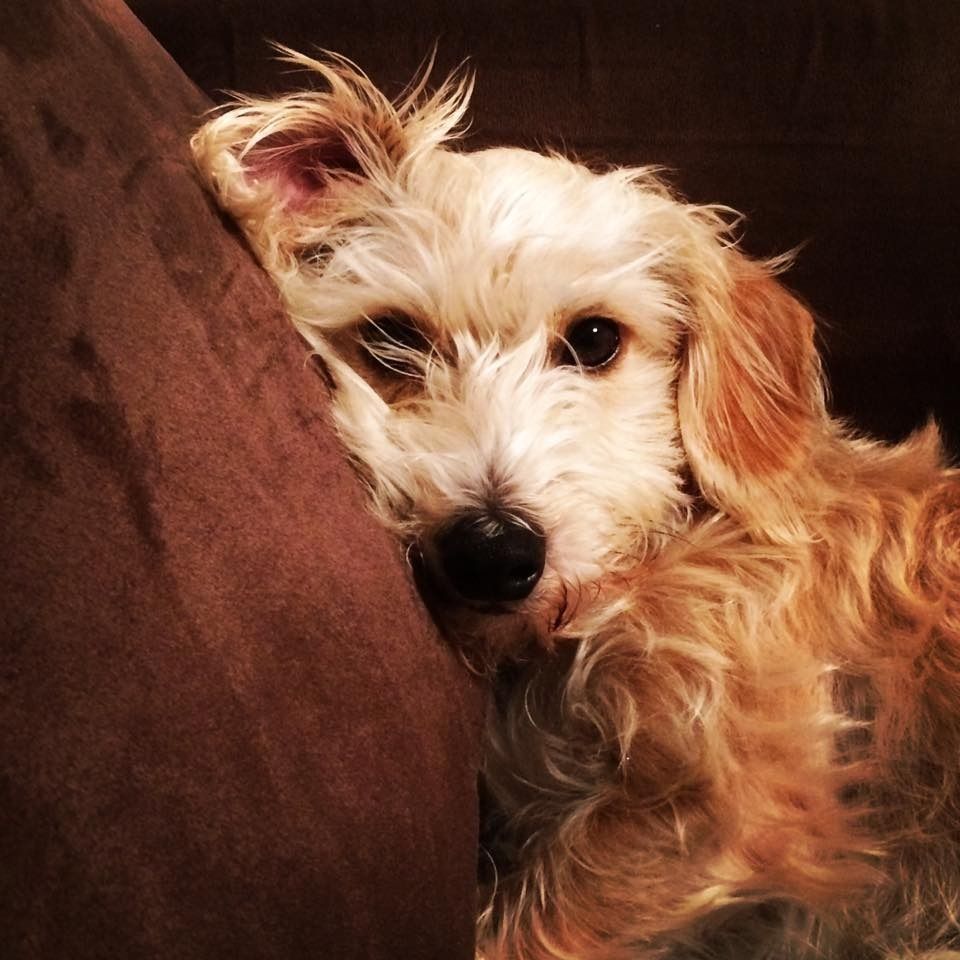 I am a dog person, through and through . . .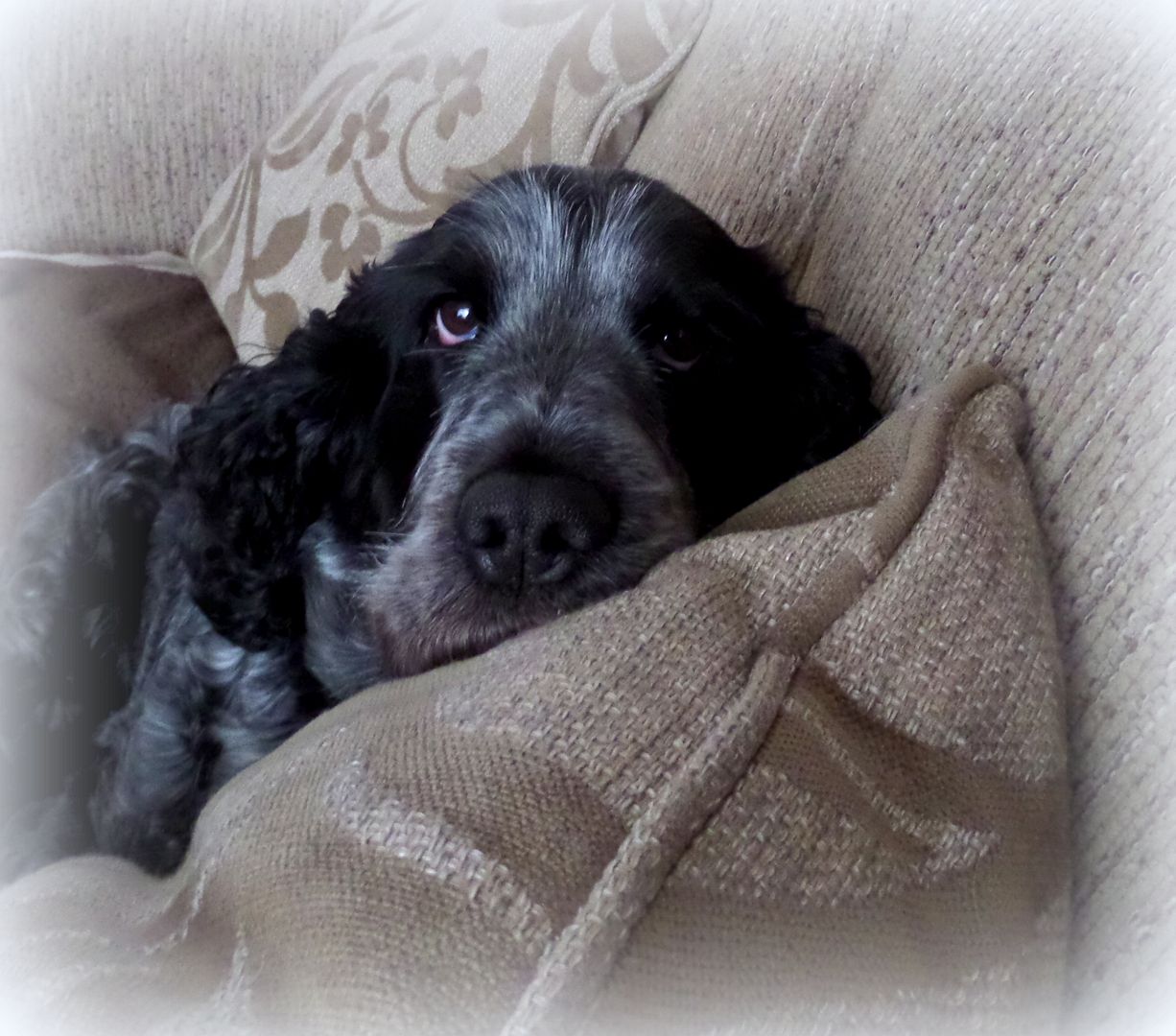 Unconditionally loving . . . man's best friend. Loyal and faithful. Wouldn't be without one now.
Oh, I do love our Mitzie-poo.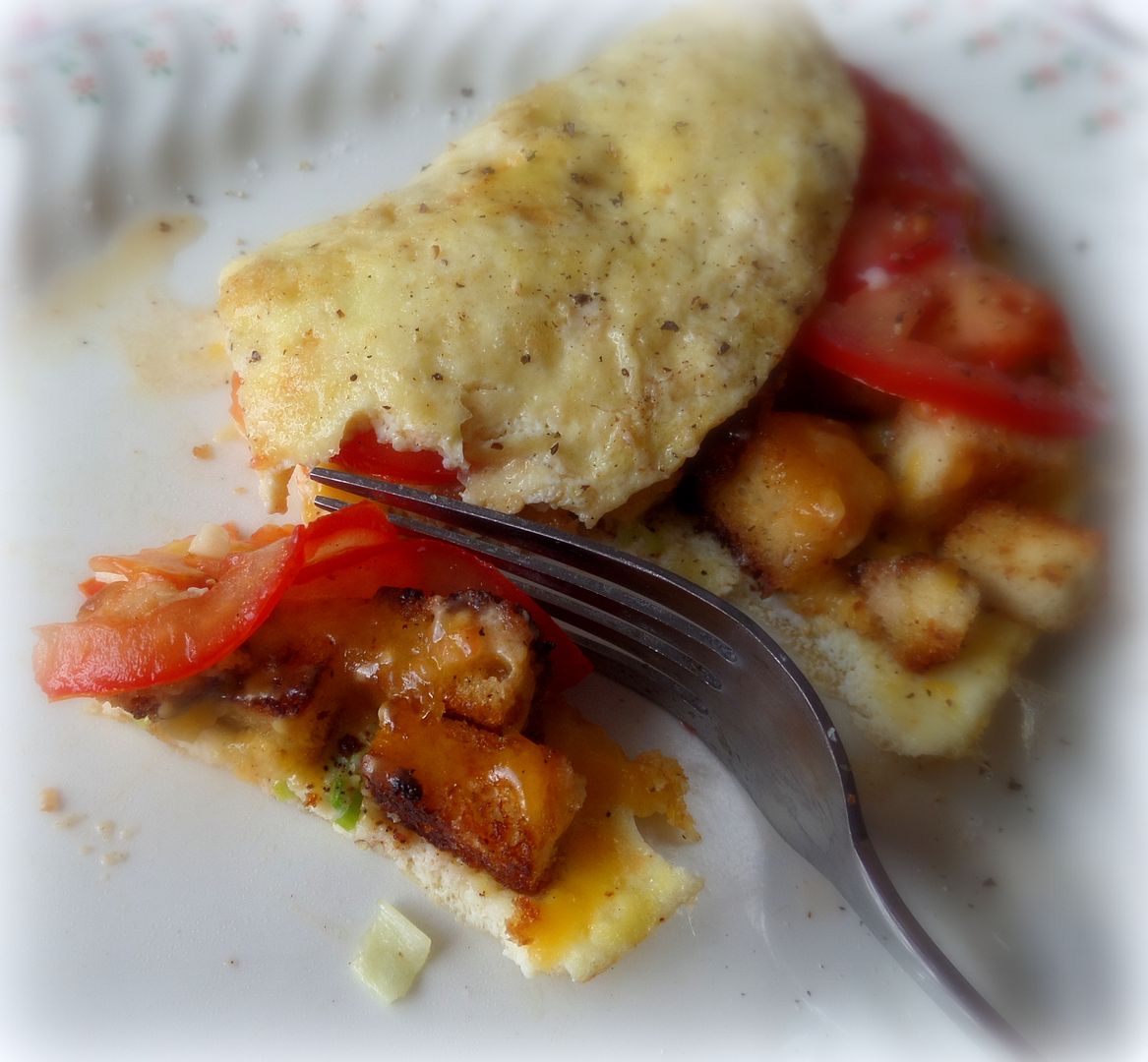 Sunday evening omelette suppers . . . they have become somewhat of a tradition. With good fresh eggs, cheese and whatever else I happen to have to throw in. Simple and sustaining. I don't have time on Sundays to cook a full on roast dinner or anything of that ilk . . . but omelettes seem to have become a tradition of late. Quick. Easy. Delicious.
Plum tree blossom . . . such promise of things to come. I hope we actually get more than a few plums this year. When we were down south there were Plum trees on the Estate.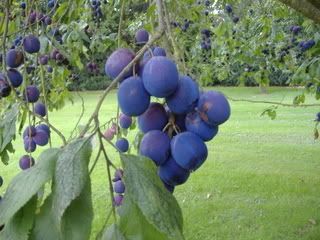 We were blessed with tons of them each year. Great for jams and cakes and tarts . . . and cake tarts . . .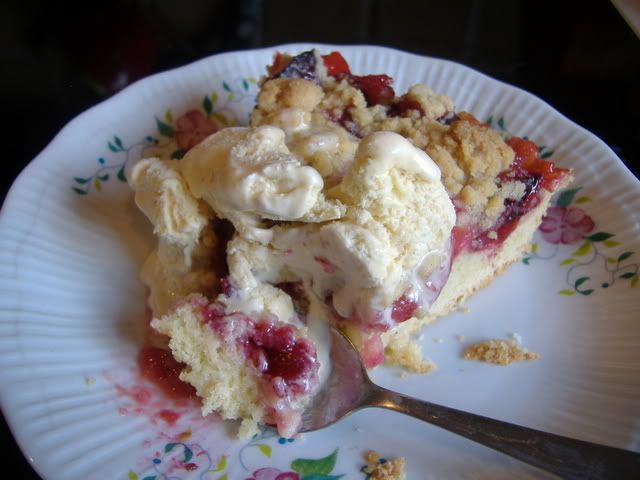 La Recette
. . . Cardamom Scented Plum Cake
Our lesson in Relief Society yesterday was based on the talk President Monson gave us in the last conference on
Choices
. It was a very short talk actually, only a few minutes. I was cognizant of the fact during conference while I was watching it that we may not get to hear our dear beloved Prophet speak too many more times. What he said really stuck with me and so I was really pleased that our lesson yesterday was based on it. Our lives are filled with choices, beginning with the choice we make to get out of bed each morning. We make right and correct choices and sometimes we make very poor choices . . . thankfully, even in those instances . . . . there is a way back.
I was reminded by another conference talk by another great speaker . . .
"If, in the end, you have not chosen Jesus Christ it will not matter what you have chosen."
~Neal A Maxwell
As members of the church we are so blessed to have this wealth of information and inspiration to help guide us through the concourse of life.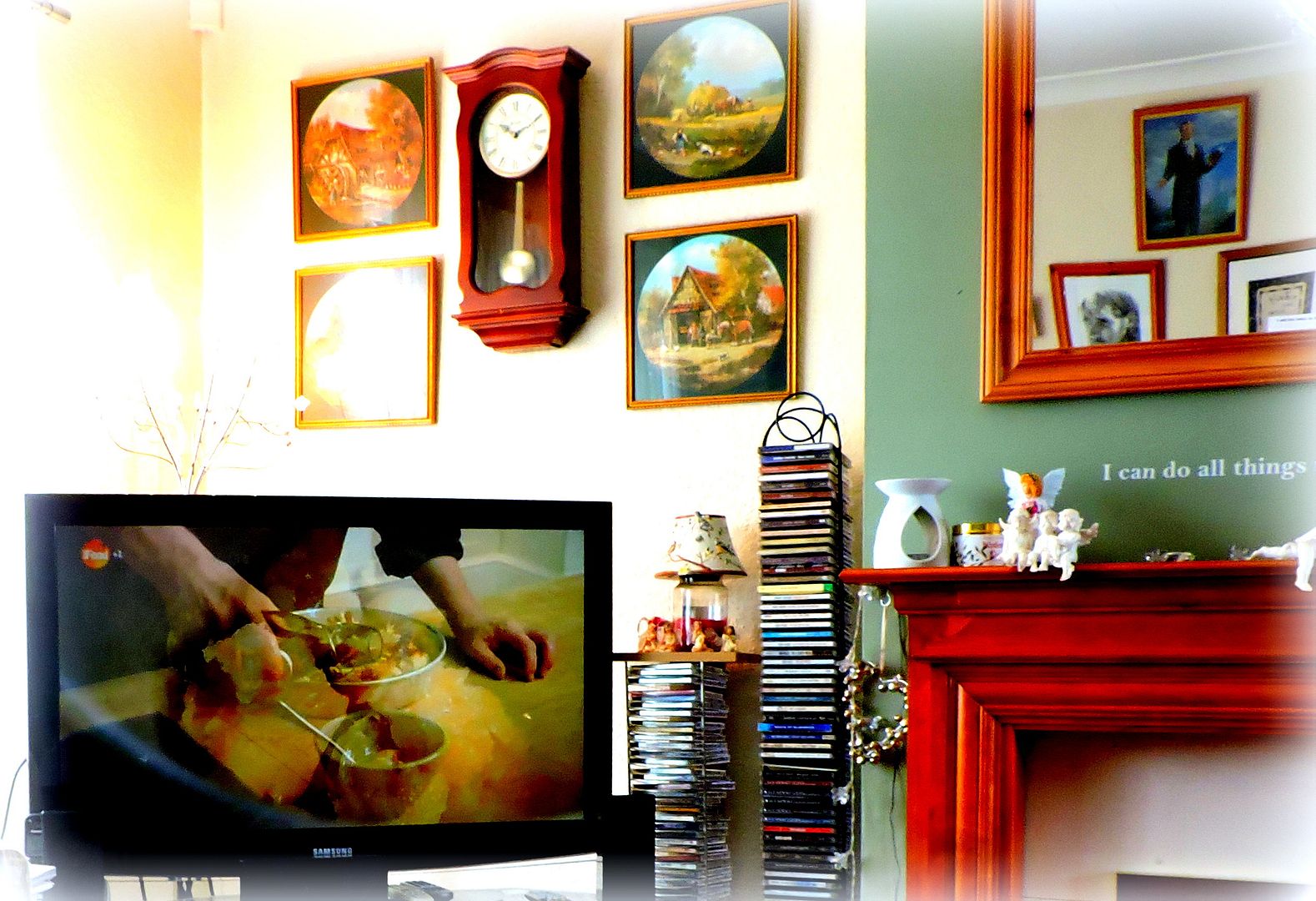 The inspiration of food television and the knowledge that I live in a country where, even if you are very poor, you have choice. We think we are hard off . . . but we have so much more than many, many people in the world. If you live in a house, with heat and with lights, with food in the refrigerator, a bed to sleep in, a roof over your head, etc. . . . you are truly amongst the blessed of this world. We have a tendancy to take these things for granted until we lose them. May I never take any of these blessings for granted. I have enough. Having enough is truly a blessing. The media would try to make us believe always that we NEED more, but we don't.
The Queen. I love her. I am a Royalist. We watched a lovely program abour her at the weekend, filled with private home movies that we both really enjoyed watching. She truly is a special woman. And I know she has lived a great life of priviledge, but the great thing is that she also knows this. She has given her whole life in service to this country. I really admire and respect her.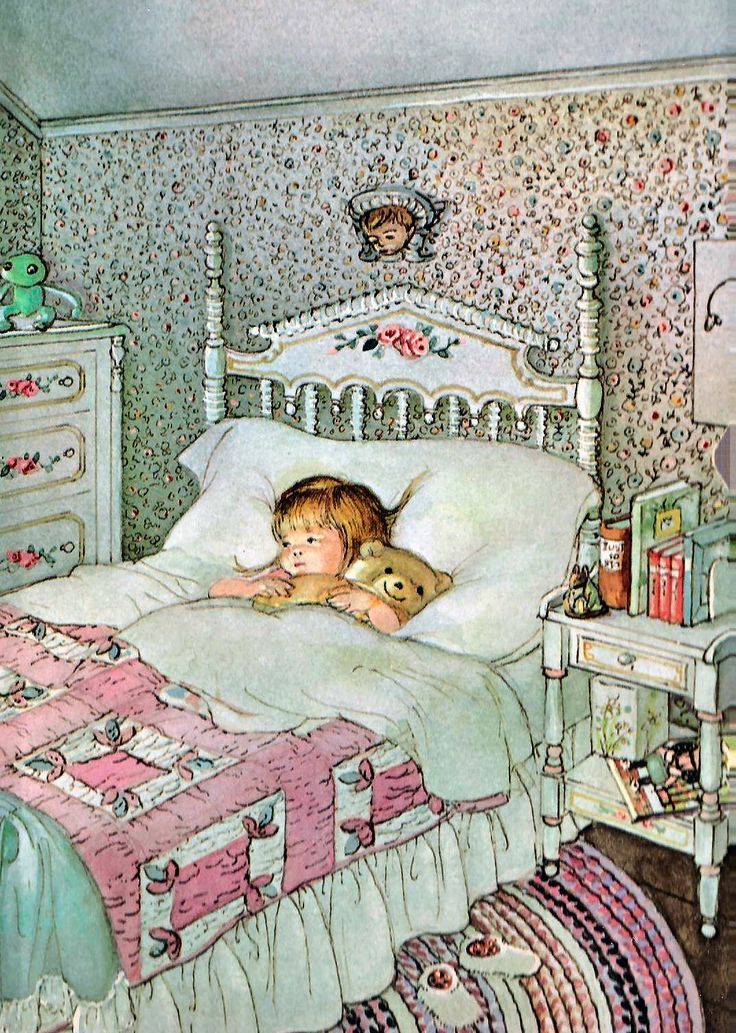 Life . . . is . . . good.
A thought to carry with you through today . . .
Ƹ̵̡Ӝ̵̨̄ƷღೋღೋƸ̵̡Ӝ̵̨̄Ʒ
"Remember that the Lord
will shape the back
to bear the burden placed upon it."
~Thomas S Monson
Ƹ̵̡Ӝ̵̨̄ƷღೋღೋƸ̵̡Ӝ̵̨̄Ʒ
Spiritual Enlightenment
In The English Kitchen today . . . a good old fashioned
Jelly Roll
.
May your week ahead be filled with an abundance of small and wonderful things. Along the way, don't forget . . .
═══════════ ღೋƸ̵̡Ӝ̵̨̄Ʒღೋ ═══════════ ⊰✿░G░O░D⊰✿⊰L░O░V░E░S⊰✿⊰░Y░O░U░⊰✿
═══════════ ღೋƸ̵̡Ӝ̵̨̄Ʒღೋ ═══════════
And I do too!