These are a few of my favourite things . . .
Laying in Bed . . . listening to the rain, all tucked up beneath the covers. I love it. I fall asleep so easy listening to the rain. I am not sure what it is about that sound, but it's oddly comforting.
Prayer. I don't know where I would be without it. I often have a conversation with God going through my head. You don't have to pray out loud, or in front of other people. Sometimes the best prayers are the ones we say in our hearts . . . when someone's name pops into our head, or something happens, we hear some bad news, etc. Sometimes the prayers are of thanksgiving . . . words and feelings of gratitude, for the small and the large. He listens. I know He listens. I just may not
always
like the answers. ;-)
All things Austin, although I confess I am not fond of Kiera Knightly as an actress . . . I will tolerate her in anything Austin . . . simply because it is Jane Austin. I do not know what it is about her writing, but it is timeless, and on never tires of it. You can read the same old stories over and over again . . . watch different versions on film of the same old story . . . and you have your favourites, but they all entertain and touch the heart. That is a true talent to be able to weave words which touch people's hearts throughout the ages . . .
Having busy hands. I cannot bear to just sit and do nothing. I like to putter. Write. Draw. Embroidery. Needlepoint. Knitting. Crochet. Baking. Cooking. Reading. Must be doing something. I get bored very easily. I need to keep busy. I hate being bored. I wonder why I have this need to be always doing something? Nevermind . . . I like being busy.
Sometimes I just crave silence . . . no noise, no interruption save the ticking of the clocks. Peace. Solitude. Just me and my thoughts. I suppose that is why I don't mind getting up so early in the morning. It is my alone time. My quiet time. My me time. There is no television blaring. Nobody much is out and about. Just me and my thoughts . . . just me and my thoughts . . .
The act of baking something . . . pies, cookies, cakes . . . it's not so much the eating. Its the process of measuring, mixing together, rolling out . . . there is something about it which I find very relaxing and comforting. Of course, yes . . . I do enjoy the end results also, but the act itself is very rewarding to me. When I am doing it I am channeling June Cleaver, my grandmother, my mom . . . . it is something I really love.
Postcards . . . sending them, receiving them. Perusing them at card shops. Postcards. I love them.
Bunting . . . any kind. Homemade. Paper. Cloth. Scraps. If there's bunting . . . it's a party, a celebration.
Old spools of thread . . . the thread may no longer be of any use, but I love to see those old wooden spools with coloured threads wrapped around them. My father used to make me knitting spools from them. Amazingly enough he is the one who taught me how to knit using a spoon. He tapped little tiny nails into the top of an old wooden spoon and started the yarn on it and gave me a safety pin to do the knitting with. I whiled away many hours with that small toy. Magic . . .
And those are a few of my favourite things for this week. What are some of yours?
A thought to carry with you through today . . .
Ƹ̵̡Ӝ̵̨̄ƷღೋღೋƸ̵̡Ӝ̵̨̄Ʒ
Wherever we are together . . .
that is home . . .
~Unknown
Ƹ̵̡Ӝ̵̨̄ƷღೋღೋƸ̵̡Ӝ̵̨̄Ʒ
Spiritual Enlightenment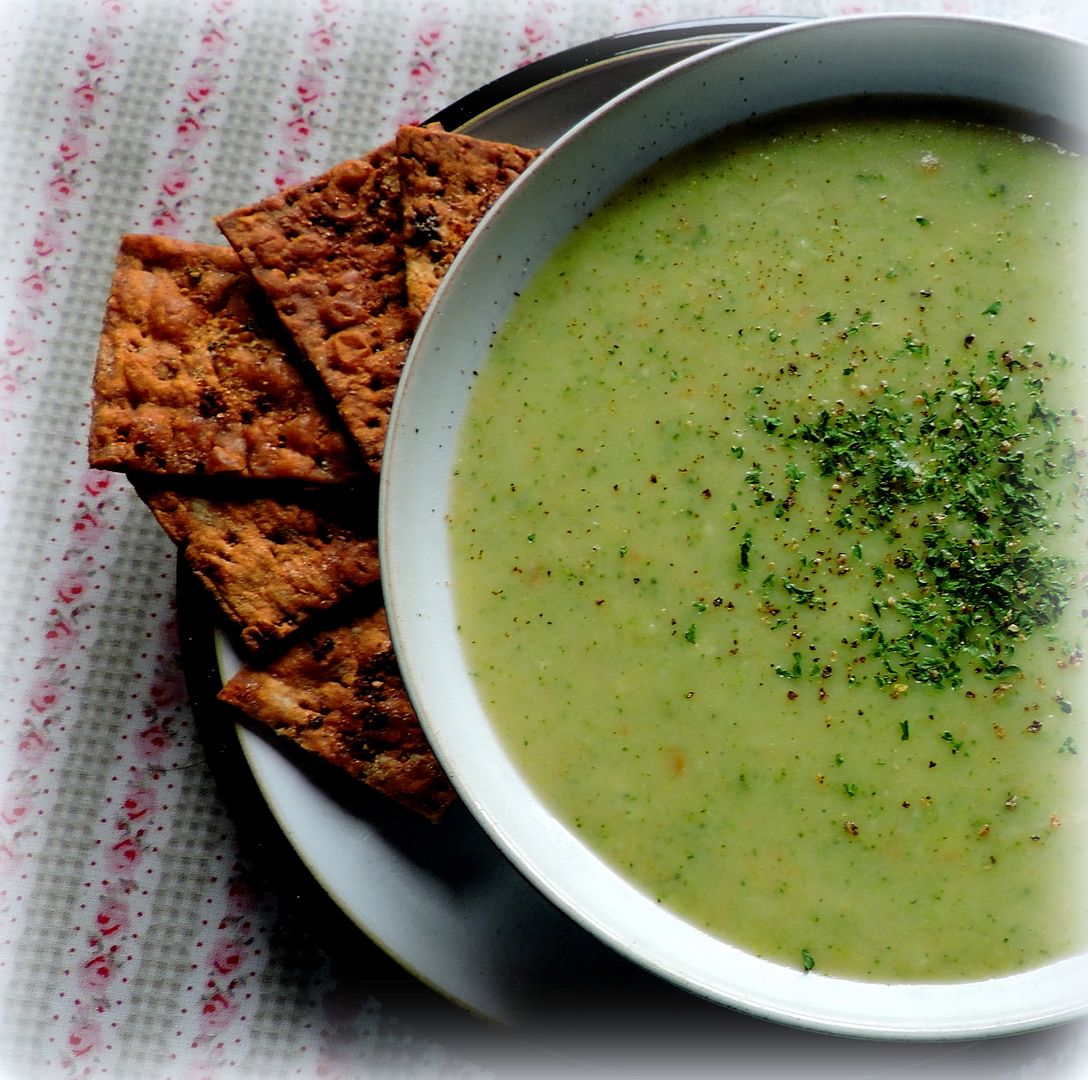 In The English Kitchen today . . .
Skinny Broccoli Cheese Soup
.
Have a great day!I hope you are able to enjoy some of your favourite things! Don't forget!
═══════════ ღೋƸ̵̡Ӝ̵̨̄Ʒღೋ ═══════════ ⊰✿░G░O░D⊰✿⊰L░O░V░E░S⊰✿⊰░Y░O░U░⊰✿
═══════════ ღೋƸ̵̡Ӝ̵̨̄Ʒღೋ ═══════════
And I do too!!